Millions of people across the world saw a Lithonia teenager's art pop up on their search engines.
Arantza Pena Popo, a graduate from Arabia Mountain High School, was selected from thousands of entries to represent the state of Georgia in the annual Doodle 4 Google competition. The contest is open to K-12 students across the United States to redesign the Google logo inspired by the theme "When I grow up, I hope…" this year. Pena Popo's art, titled "Once You Get It, Give It Back," won the nation-wide competition and the prize of a $30,000 college scholarship.
Pena Popo also appeared on The Tonight Show Starring Jimmy Fallon on Aug. 12, to discuss her win and be formally announced.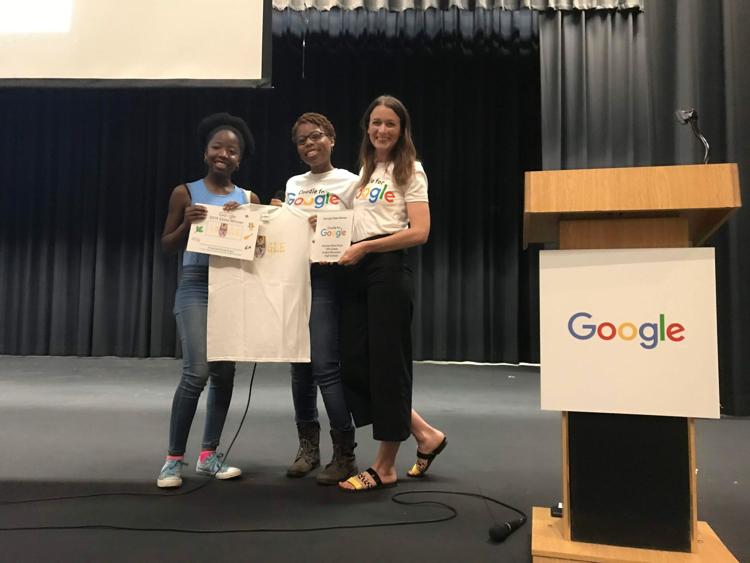 The Colombia native graduated as a valedictorian from Arabia Mountain High School in Stonecrest. Google says the school will get $50,000 to establish a computer or technology lab.
Pena Popo plans to study graphic design at the University of Southern California this fall.
Pena Popo's winning doodle could be viewed all day on Aug. 13 at www.google.com.
The Associated Press contributed to this article.