The DeKalb County School District has begun the redistricting process for the new John R. Lewis Elementary School, located at 2630 Skyland Drive and slated to open in fall 2019. The redistricting process could affect students at Ashford Park Elementary, Dresden Elementary, John R. Lewis Elementary, Montclair Elementary, Montgomery Elementary, Woodward Elementary, Chamblee Middle, Sequoyah Middle, Chamblee High, and Cross Keys High.
At the first of three meetings held last week, parents, faculty and students packed into the Cross Keys High School gymnasium to discuss criteria including geographic proximity, instructional capacity, projected enrollment, safety and traffic patterns, previous redistricting, special programs, school feeder alignment, intact neighborhoods and efficient and economical operations.
The new facility will have more than 500 additional seats of capacity compared to the existing, temporary facility.
Because of the space made available by this new, larger facility, the John R. Lewis redistricting process is being undertaken now and will affect schools in the Cross Keys and Chamblee clusters as well as move 300 students temporarily redistricted to the Druid Hills cluster back to schools in the Cross Keys cluster.
To address the opening of 300 seats of elementary capacity in the Druid Hills cluster, the Druid Hills cluster redistricting process is also being undertaken as part of a second redistricting process.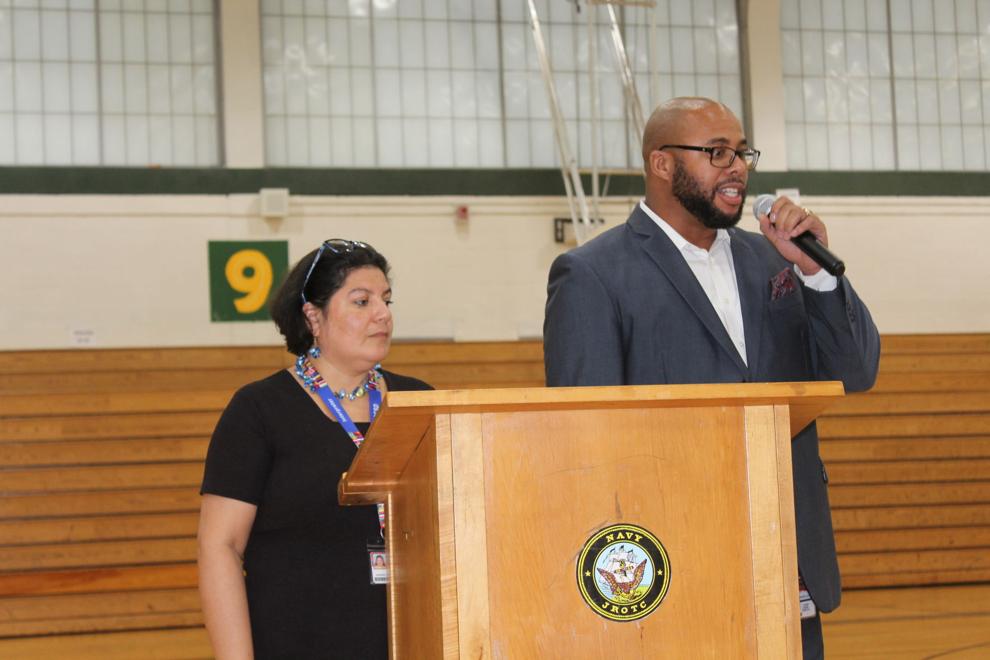 Both redistricting processes will follow the district's standard established in the 2015 Cross Keys Redistricting and 2017 Clarkston and Stone Mountain Redistricting. The redistricting process is driven by three rounds of increasingly specific community input. Once all three rounds of community input are complete, a Superintendent Recommended Redistricting Plan will be presented to the Board for approval.
The first round of focus questions included:
-In terms of factors such as natural geographic barriers and homeowner's associations, what neighborhood areas should remain together and why?
-What traffic concerns may impact the safe and timely transportation of students to and from school?
-Are there any residential development trends of redevelopments in the area that may impact future school enrollment?
-Are there any special programs to be considered?
Community members who did not attend the meeting but would like to fill out a survey can do so online at www.dekalbschoolsga.org/redistricting/ until Oct. 11. Meetings to continue the public input process for redistricting will introduce two to four options and allow the public to provide feedback on them. The proposed dates for the second meeting of each process are Oct. 24 at Cross Keys High School at 7 p.m. and Druid Hills Middle School at 7 p.m.