Police say the couple who kidnapped a 1-year-old Chamblee boy intended to keep the child and raise him as their own.
The kidnapping occurred at Balfour Chamblee Apartments on Clairview Drive, where 1-year-old Mateo Alejandro Montufar-Barrera was torn from his mother's arms Saturday, Aug. 29. Barrera's mother, Leslie Bamaca, was pushing Mateo in his stroller when a man and woman pulled up beside them. The man approached them wielding a gun.
Police say when the man tried to grab the boy, Bamaca fought back and was able to grab the gun from him. The gun did not go off, but Bamaca was able rip his pants and take a shoe.
While Bamaca was fighting the man, a woman got out of the car and took Barrera. The couple left with Mateo and were located almost five hours later and 70 miles away in Carroll County.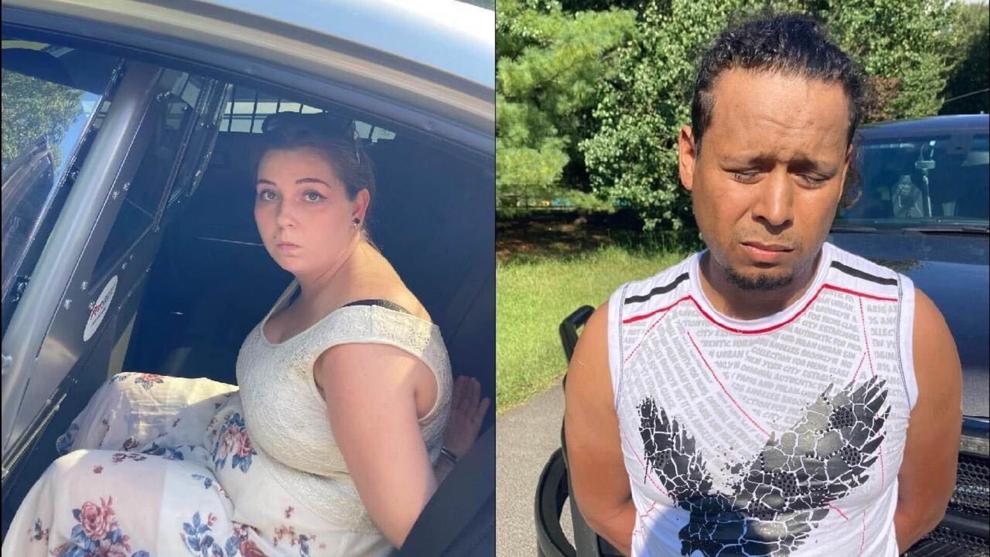 Police arrested and charged Maynor Dario Valera Zuniga and Kristin Nicole Valera Zuniga with kidnapping, aggravated assault and battery, according to DeKalb County jail records.
Police released new information regarding the abduction during a press conference Aug. 31. When asked of a motive, police say the Zunigas planned on keeping Mateo and raising him as their own. According to the police, the couple has been married for around a year and do not currently have children.
After conducting interviews with the couple, police say the couple was in the area looking for a child to abduct. Just moments before the Zunigas grabbed Mateo, police say they attempted to abduct a different child from his mother, but the mother was able to get away.
Chamblee Assistant Police Chief Mike Beller was positioned in Carroll County in an unmarked vehicle once police learned the whereabouts of the Zunigas. Beller pursued the vehicle and trapped it off a side street. He and another officer got the couple out of the car and on the ground.
"I cannot tell you the deep joy I feel," Beller said at the press conference. "My favorite part was driving this precious boy back to Chamblee and returning him to his parents."
Beller said Mateo slept the whole way home.
According to FBI Special Agent in Charge Chris Hacker, stranger abductions are the most rare. Less than 5% of abductions are done by strangers.
"Because it's so rare and so significant, everything has to work out perfectly for us to be here today with Mateo here," Hacker said at the press conference. "Within hours, he was returned to his mom."
Authorities were able to locate Mateo with the help of the FBI, Georgia State Patrol, Georgia Bureau of Investigation and every division from the Chamblee Police Department. Chamblee Chief of Police Kerry Thomas said countless officers pulled resources and connections to help find Mateo. According to Thomas, several officer who were off for the weekend helped as well.
"Folks, collaboration works when you begin to pull resources and everyone is there on the same mission for the same outcome," Thomas said. "When you're looking at child abductions, most of the people that you see here are parents, so it becomes personal. It becomes a mission where we've got to work all our resources, everything we have available to us, for a successful outcome."
Beller said the family has requested privacy, saying they are happy to have Mateo back and "get back to the way things were, where they have peace." Beller says the family is grateful for everyone involved in this case.
"As his mother works through the trauma of this incident, I hope she can draw strength from the fact that she inspired all of Atlanta and beyond," Beller said. "When we heard the story on how she fought for her son — she fought him tooth and nail. She took his gun and tried to shoot him with it, tore his shorts and kept his shoe. She showed us a mother's love in action and we are so proud of her."
"I hope I have the opportunity to see Mateo again when he grows older," Beller said. "This is a case I will never forget."
When the department first released information about the abduction, police described the suspects as two men. Police later realized that the woman was disguised as a man.
Police are searching for the first mother the Zunigas approached. Like Mateo's mother, the couple jumped at the first mother with a gun as she was walking to her apartment, but the mother managed to get away. According to police the woman never called 911.
Police are asking anyone who may have seen or heard about a woman carrying her baby in blanket on her back to contact them at 770-986-5010.