A franchise new to DeKalb County is looking to expand the growing shared work and office space market.
Dunwoody was chosen as the second location to open Office Evolution in Georgia. The franchise first came to the state when the 10,000 square foot Alpharetta location opened at 11720 Amber Park Drive. The newest 7,000 square foot location at 56 Perimeter Center E #150, the only one planned for DeKalb County, will celebrate its grand opening to the public Nov. 14. It will offer dedicated work spaces such as furnished private offices, micro offices and professional meeting rooms as well as 24 hour access to the space with wi-fi and a community kitchen included. Plans start at $99 per month for access to shared work spaces and go up from there. All plans include access to meeting equipment such as computer projection, speakerphone, whiteboards, printers, copiers, scanners and more.
Office Evolution co-owner and area director Andy Bean decided to open franchises in Georgia after seeing the massive boom of small businesses in the Atlanta area and a need for a shared working environment. Bean opened his first location in Alpharetta earlier this year and said he is eager to get this second space up-and-running.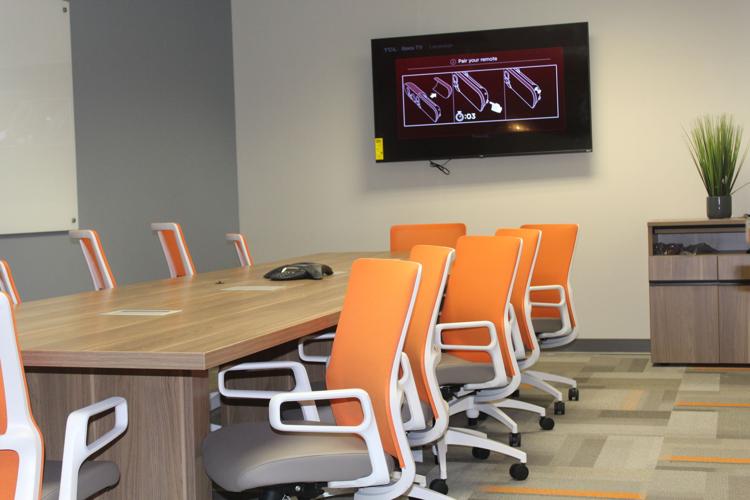 "The perimeter area is the biggest office market in all of metro-Atlanta and so I knew I wanted to move in," said Bean. "There are competitor shared-work spaces throughout the country, but there aren't so many in this area yet and I think being this close to GA-400 and I-285 is definitely the right place to be."
What sets Office Evolution apart from competitors is a more traditional, executive suite feel as op-posed to a totally open concept, said Bean. Everything from dedicated desks and storage and fully furnished private offices are offered throughout the company's various monthly plans.
Of the five planned Office Evolutions for the greater Atlanta area, the Dunwoody location will likely be the most southern location in Georgia. "We're focused on providing these office services to people who would normally have to commute, so we're mostly stays in suburbs. Right now, we're looking to open around the Woodstock area next," Bean said.
For more information, visit www.officeevolution.com.