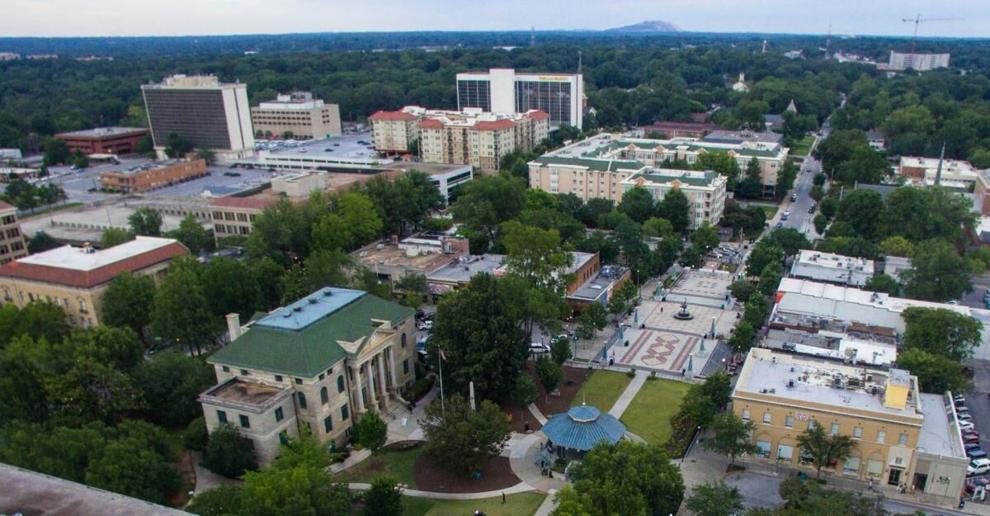 The city of Decatur is hosting focused conversations to gather input from residents on recommended missing middle housing policy and to inform final policy recommendations.
The sessions are scheduled to take place virtually using Zoom. Each session will have a short panel discussion, before entering participant breakout rooms for further conversations, then concluding with a Q&A.
The first of three virtual community focused conversations took place on Oct. 20.
In the discussion, panelists such as Chair of the Affordable Task Force, Elke Davidson, discussed missing middle housing (deplexes, triplexes, and quadplexes) in single-family neighborhoods in Decatur.
"Only 4 percent of Decatur residents live in the city. That means 96 percent of Decatur's residents are commuting out, and most people who work in Decatur are commuting back home. So, to the extent that we can build more affordable housing in the city, it will reduce the impact of traffic," she said.
Davidson added most of the jobs in Decatur are in the public administration, educational services, construction, and healthcare fields.
"These fields cluster around the 50-80 percent medium income level, so they aren't making huge amounts of money. ARC projects in these sectors, another 1,700 new jobs are going to come to Decatur by 2030 and another 1,300 between 2030 and 2040, if we don't have housing to absorb those folks, the traffic is going to increase significantly
In 2008, an affordable housing study was conducted and concluded with "no community has proven successful, built solely on single-family development". In 2010, a strategic plan concluded in "allow smaller homes and encourage other creative housing in single-family neighborhoods.
In 2020, the Affordable Housing Task Force reported the option to increase the supply of affordable housing options by allowing duplex, triplex, and quadplex construction in current single-family zoning.
Additionally, the input from the three sessions will help the city with a 2030 (2020 Strategic Plan). All input is for ambitious outcomes for housing and other initiatives throughout the city and to ensure each neighborhood provides its fair share of affordable housing.
"We must be bold and intentional in our efforts to create the change necessary to sustain our core values of diversity and inclusion. How can we implement change to provide for more affordable options and to maintain the naturally occurring affordable housing units that are tucked in our community throughout the city? We need a collective effort of elected officials, city staff, development partners, nonprofits and the community to create the change," Mayor of Decatur, Patti Garrett said.
The sessions will help the City gather input from residents that will help shape the policy recommended by Decatur's 2020 Affordable Housing Task Force Report for consideration by the Decatur City Commission.
The conversations will also help in informing final policy recommendations.
The second virtual community "focused conversations" will take place on Oct. 26 at 11:30 a.m. – 1 p.m.
The third virtual conversation will be Nov. 11 at 6:30 p.m.
Additionally, a hotline will be available from 1 p.m. to 4 p.m., Tuesday — Thursday, Oct. 26 – Nov. 11 for the public to call to ask questions about the recommended missing middle housing policy that will be discussed in the Focused Conversation sessions.