Decatur's Oakhurst neighborhood has a central brewpub to call its own now, and the in-house brews are ready and tapped just in time for summer.
The Oak Brewpub, 630 East Lake Dr in the Dollar General shopping center, is a new beer-centric restaurant in Oakhurst focusing on craft brews, cocktails and classic American dishes. The pub is tapping 20 beers, with half of those planned to eventually be in-house originals.
The man behind the vision is owner and chef Dan McKinney who has spent some 18 years in the restaurant industry. Originally from Florida, McKinney spent just under a decade out in California where he opened his firsts restaurant in San Francisco, Hops and Hominy.
While that venture was and still is thriving, McKinney said he began to miss the south, but still wanted the big-city life. Enter Atlanta, where he moved with his wife and daughter about two years ago and quickly began looking for the right spot for his next venture.
McKinney found the deceptively large corner spot, in the former home of Mulligans, in 2015 and began the two-year process of opening up shop.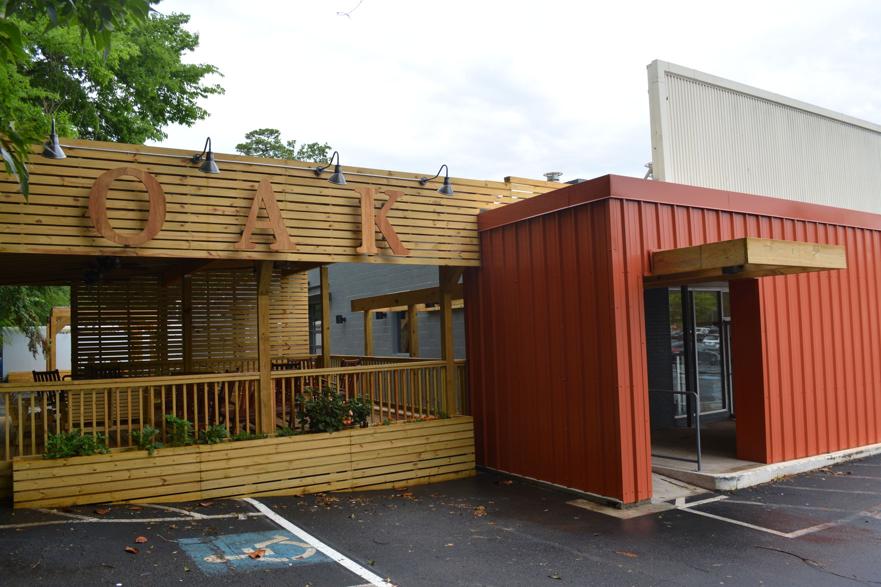 "I chose this spot because it is kind of unique, with kids and families walking and festivals going on constantly," he said. "I wanted a little brewpub for this community."
The large interior dining room, with its muted greys and refurbished wood surfaces, has a window into the kitchen on one end and a view into the brewery on the other. The bar runs along one side, and the large windows behind it open to create a second bar space outside.
McKinney said the outdoor space is meant to function like a beer garden. Guests can have a drink at the bar or in one of the rocking chairs on the covered porch or can have a seat and have a bite to eat with their beverages. When the projector is brought out to show films, with movies planned for all ages, there are even some wooden bleachers guests can get comfortable on.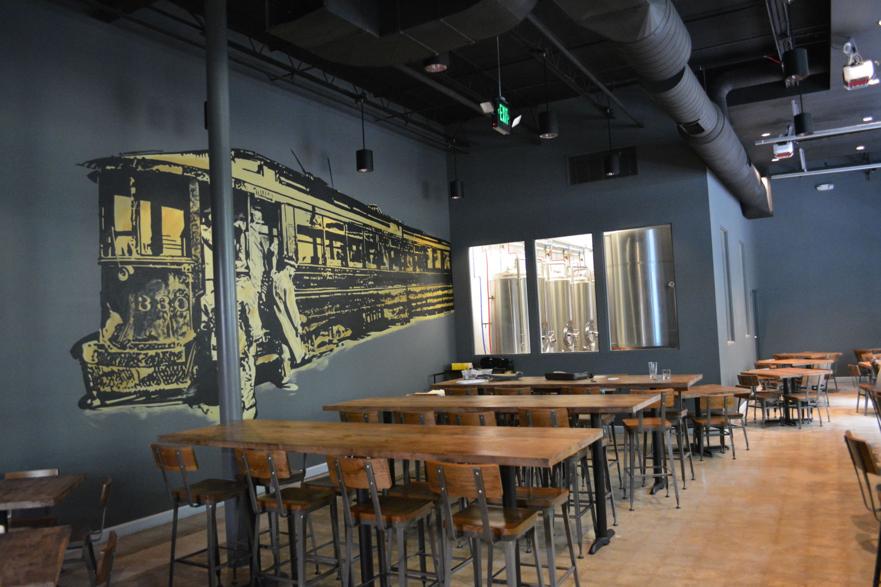 "People can sit outside and eat a pulled pork sandwich and drink a beer or come inside and have a high-quality steak and a $100 bottle of wine," McKinney said.
Since opening in March, the food menu has changed almost daily, offering a variety of both small shareable plates as well as larger ones.
That pace will slow a bit soon as they move to a weekly menu, but the concept of constantly switching it up will remain. While dishes like the duck confit, grilled peach salad and pork belly tacos grace the menu this week, they will most likely all be replaced by new creations by the next.
McKinney said that not only gives guests something new to try, but allows him and his cooks to invent and create without ever getting bored.
"The idea is to build a pantry, with a whole hog or cow leg and whatever fresh produce we can find," McKinney said. "Whatever we are inspired by, we test it and if it is good, put it on the menu."
While McKinney is king of the kitchen, he has sought some of the most experienced hands in the area to help with the beer and cocktail side.
Brewmaster Charles Duffney, who formerly served as the head brewer for Orpheus Brewing, oversees all things beer-related, including coming up with the in-house brews.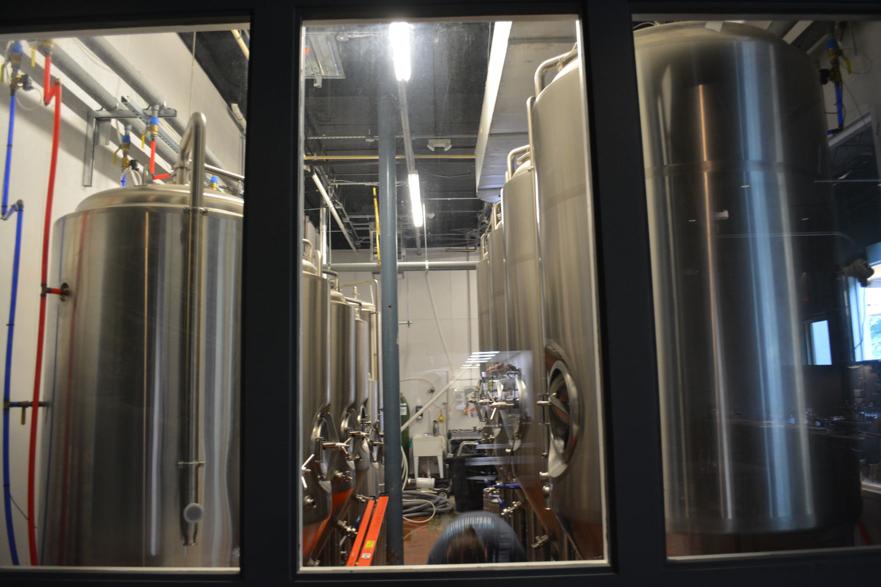 "I have been on this project for about two years now, helping with design, construction, installation and actual brewing," Duffney said "Now we have got about seven kettle batches done."
The pub has 20 taps total and the idea is to keep half for in-house brews and half for guest brews, McKinney said. Right now, the pub has tapped its first original beer — the Bicycle Day IPA — and a golden lager will be available by the time this article is published.
The idea is to eventually keep up-to ten original brews on tap, with some sort of IPA, light beer and dark beer available alongside whatever else the seasons calls for, McKinney said.
Behind the bar, Drew Gillespie runs things much the same as in the kitchen, crafting an ever-changing cocktail menu based on his ingredients and in an effort to let his bartenders experiment.
The only two mainstays are the Gin & Jam — gin with a house made jam and sweet & sour mix — and The Oak, which combines Old Overholt Rye with a dry sherry, maple syrup and bitters.
Currently, the pub is only offering dinner service. However, a Sunday brunch will be rolling out in the coming weeks with lunch service to follow, though no specific dates have been decided upon.
McKinney said the lunch service will be entirely devoted to a changing sandwich menu and a to-go service will be offered. There is no to-go service for dinner.