LifeLine Animal Project's newest resource for pets and the community is now open in DeKalb County.
The Anisa Telwar Kaicker LifeLine Community Animal Center, located at 3180 Presidential Drive in Atlanta, aims to be a premier adoption destination coupled with a state-of-the-art veterinary clinic, offering affordable care from minor surgery and dental work to x-rays and diagnostics. LifeLine will be able to help provide veterinary care to up to 20,000 animals annually. Additionally, officials hope to celebrate more than 2,000 pet adoptions each year from the new facility each year.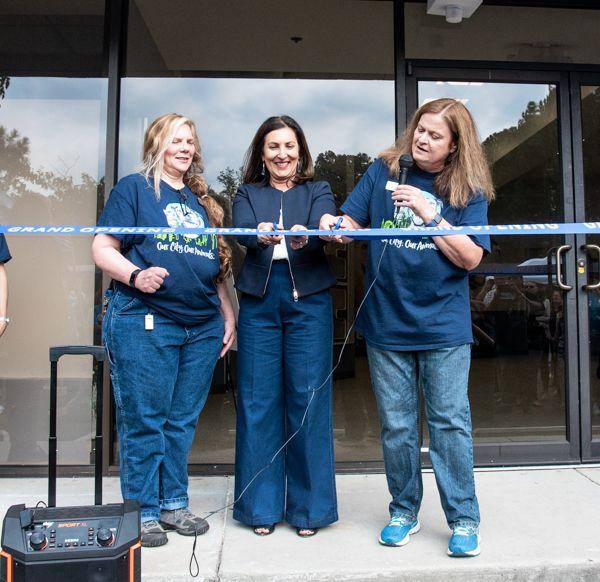 According to LifeLine Animal Project CEO Rebecca Guinn, the new facility was named after one of LifeLine's strongest supporters, Anisa Telwar Kaicker. "Anisa has played an essential role in LifeLine's growth and success," said Guinn. "Not only has she supported us from the beginning but, as former board chairperson, her guidance and contributions have been invaluable. We are proud to call our new headquarters the Anisa Telwar Kaicker Community Animal Center."
The nonprofit secured more than $3.2 million in pledges toward the project and are still seeking donations to help add on to the center's amenities.
The new 25,000 square foot facility includes cat rooms that can hold up to 168 cats, and each enclosure has partitions that can be opened up to connect several cages, creating a large space for feline residents. The adoption center can house up to 100 dogs, some of which will be housed in colorful lofts to showcase some longer-stay residents or senior residents. Presently, LifeLine is in the process of building screened-in "catios" to the center to give the cats safe access to the outdoors.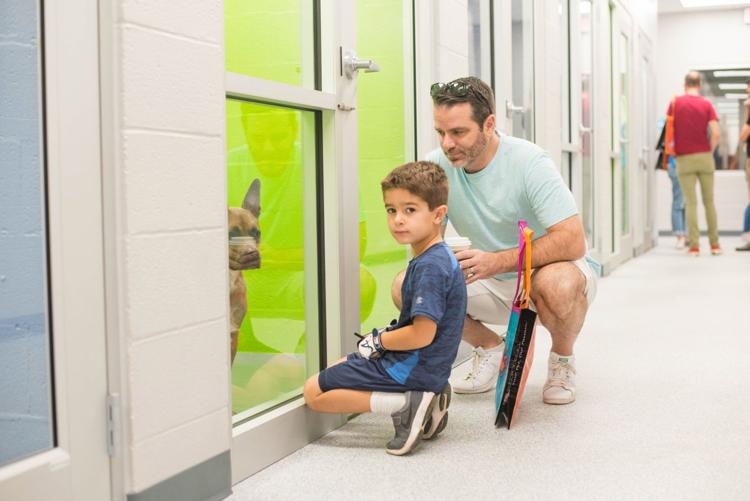 Most importantly, the center will help pets and owners stay together by providing affordable care – a need that officials said is growing throughout DeKalb and Fulton Counties.
"In our county shelters, we interact with pet owners who are forced to surrender their pets because they are no longer able to afford the veterinary care that their pets need.
The center's full-service low-cost veterinary clinic will expand LifeLine's outreach efforts, keeping pets with the people who love them and keeping more strays off the streets," said officials.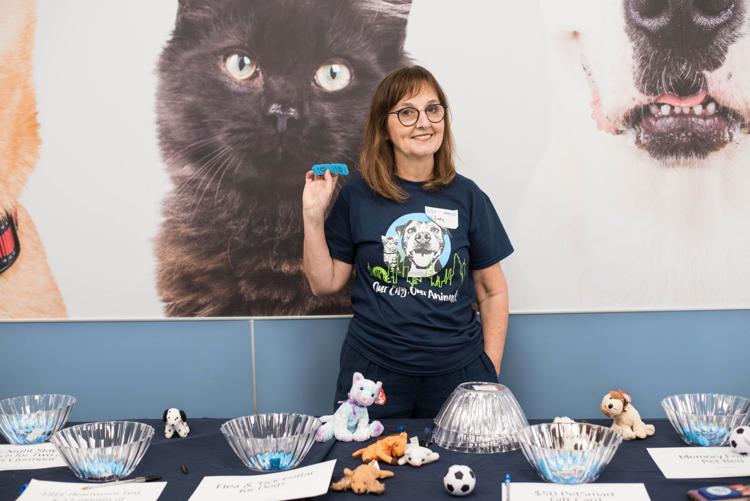 LifeLine Animal Project recently celebrated the opening on the community center with food, music raffles, vendors, tours and more.
"We were thrilled that so many people attended the grand opening of our new LifeLine Community Animal Center and support our vision of making Atlanta a no-kill community," said Guinn.
"The center's low-cost, full-service veterinary clinic will help keep people from having to surrender the pets they love because they can't afford veterinary care, while the center's shelter will enable us to take in more animals from our DeKalb and Fulton County Animal Services shelters and facilitate up to 2,000 adoptions annually."
Founded in 2002 and now managing DeKalb and Fulton County Animal Services, LifeLine Animal Project is the leading nonprofit working to end the euthanasia of healthy and treatable dogs and cats in metro-Atlanta shelters.
For more information, visit www.lifelineanimal.org.