DeKalb County Census is hosting a drive-in movie night and fireworks show to celebrate the Fourth of July on July 3.
From 7 p.m. to 11 p.m., families can enjoy a free movie and fireworks show while social distancing.
The celebration takes place at The Gallery at South DeKalb Mall, 2801 Candler Road.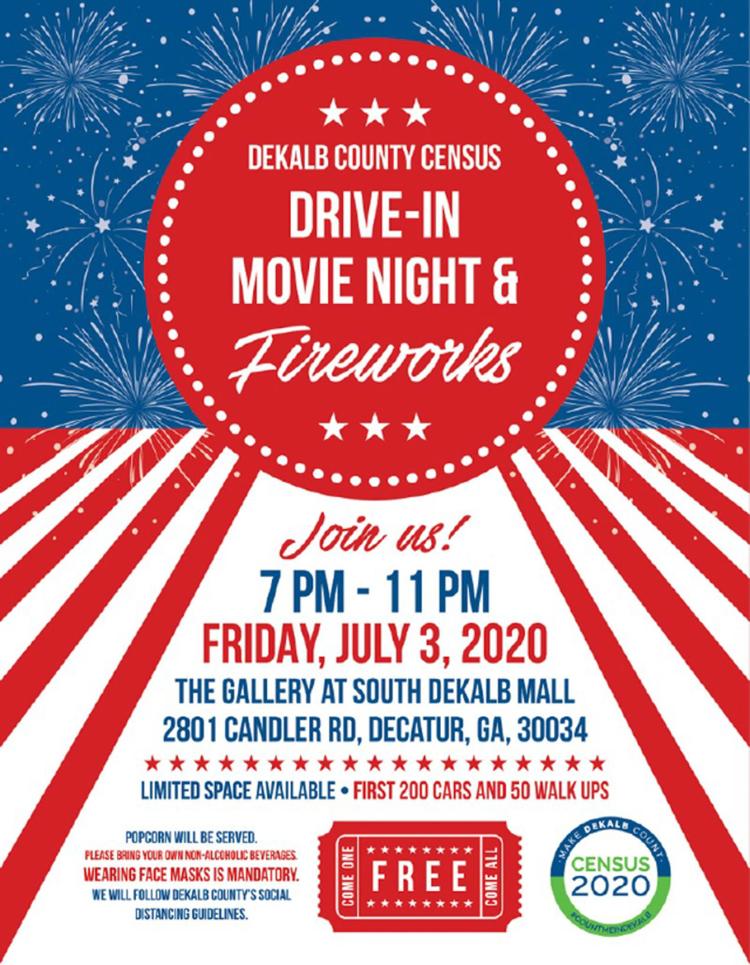 Spots are guaranteed for the first 200 cars and 50 walk-ups. Guests are required to wears masks and follow social distancing guidelines. Popcorn will be served, but families are encouraged to bring their own non-alcoholic drinks.
In addition to celebrating the Fourth of July, the event is a way to encourage DeKalb residents to complete the 2020 census. According to the county, 59.4% of residents have responded so far. Residents are required by law to respond to the census and can do so online, mail or over the phone.