At Druid Hills High School, senior student Maya Rajan said prioritizing her passions and interests is what helped her earn the title of valedictorian.
"Early on in high school, I focused all of my energy on getting good grades, but as a junior and senior, I've enjoyed pursuing more of what I'm interested in," Rajan said. Her two main extracurricular activities, soccer and robotics, may seem worlds apart from one another, but Rajan excels at both and said both activities have more in common than one may initially assume.
"I've been playing soccer for a long time. I'm a center defender and I plan to play soccer in college, too. When I joined a robotics team, I didn't know a lot about programming, but getting involved helped me figure out that I want to pursue computer sciences after I graduate," Rajan said. "Both soccer and robotics involve being a part of team and learning from others and both activities are big stress relievers."
Rajan said her favorite subject is math. "I think there's a lot of creativity in math, especially with complex math problems. You can take some many different paths to get to the solution and I really like the process. On my robotics team, I tackle a lot of complex math problems and I like the journey and thinking outside of the box to figure those problems out," she said.
Rajan said she has been appreciative of the diversity, culture and environment at Druid Hills High School and named chemistry teacher Rebecca Brown, math teacher Raju Patel and counselor Robin Wesley as helpful guides in navigating her career path and goals.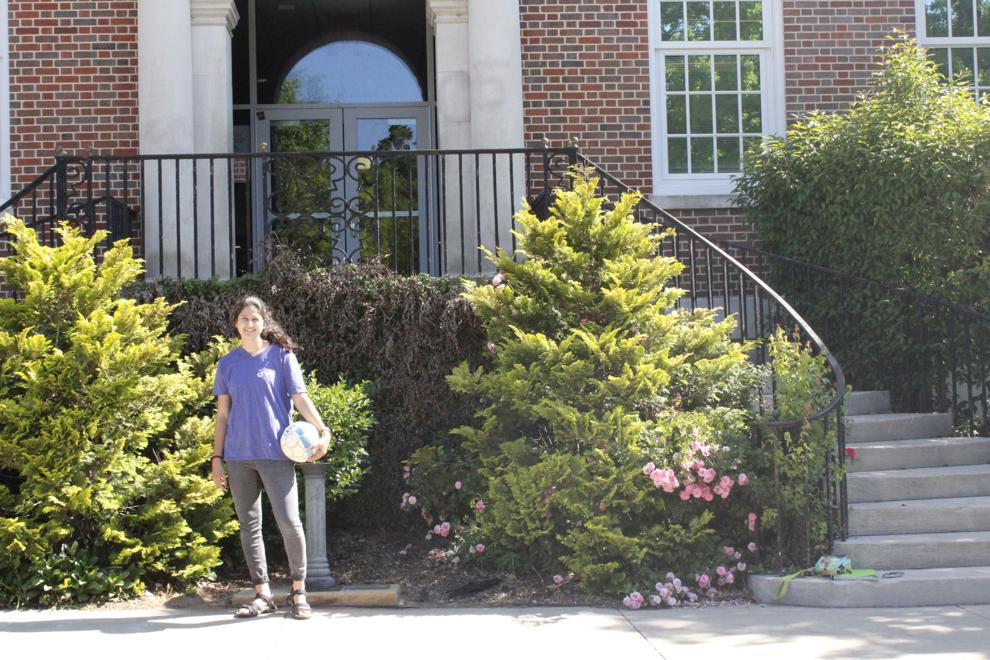 Recently, Rajan qualified for the first phase of the National Merit Scholarship by earning a score of 1470 on the SAT and an even higher score on the PSAT. As a semifinalist and finalist, Rajan wrote a personal essay about her love for robotics and technology. She was also required to submit a personal resume listing her personal and academic accomplishments, which include varsity soccer, FIRST robotics league, Fernbank Links volunteering, BETA Club, Math Club, Environmental Club, National Honor Society, Science National Honor Society, founder of the Feminist Empowerment Club, and the club Girls Who Code.
For internships, Rajan volunteered time at the Department of Veterans Affairs Medical Center as a data analyst and also took a nine-week course at Eriksen.
Wesley said because of Rajan's high 4.45 grade point average and consistent grades in AP and IB courses, the Druid Hills High senior has as good chance to earn a National Merit Scholarship.
"Maya excels at everything: history, science, language arts, math. And these are all IB courses, which are quite comprehensive," Wesley said. "She plays soccer until 6 p.m. at night and then does Robotics Club. She's done several internships during the summer. She spends almost every waking hour educating herself on what she likes to do, and then volunteers at science fairs. She's a very humble student, but amazingly smart. She's very well-rounded."
Rajan plans to attend Georgia Tech and said she hopes to continue to pursue her passion for technology by studying computer science and other fields within STEM (science, technology, engineering and math).
"Most importantly, I don't want to limit myself to just focusing on one thing and I want to keep an open mind in college," Rajan said.