After treading water for several years, the redevelopment of Doraville's former GM Assembly Plant has finally picked up momentum — most recently with mattress manufacturer Serta announcing the construction of a new headquarters on the site.
Assembly, located on the 165-acre old GM site in Doraville and flanked by I-285 and the Doraville MARTA station, is being headed by the development team the Integral Group. The vision is to create a business district to include offices, residences, shops, greenspace — all joining the already existing Third Rail Studios.
Part of that vision is now further solidifying with Serta Simmons Bedding, LLC, the largest manufacturer and distributor of mattresses in the United States, recently finalizing plans to consolidate all company locations into a single, new headquarters located on the Assembly site.
The new campus will include a roughly 210,000 square-foot facility, featuring an innovation center and multi-brand showrooms over five acres. It will house around 500 employees starting by the expected completion date sometime in early 2019.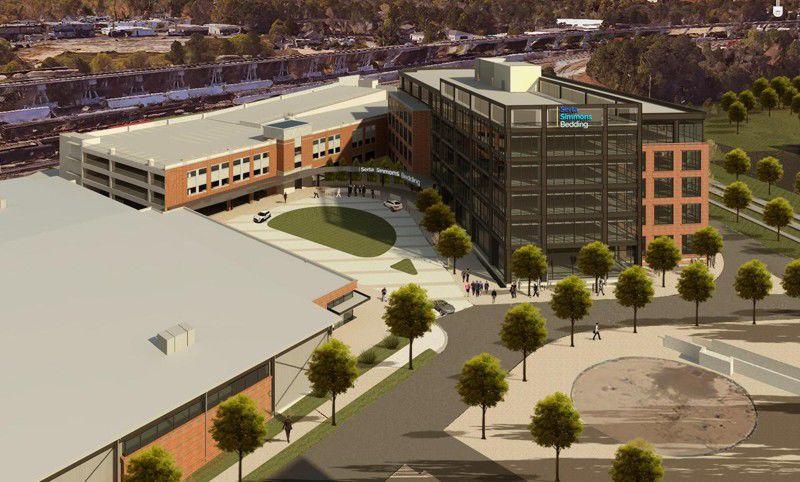 "We identified Assembly as the best site to consolidate corporate headquarters for Serta Simmons Bedding and our two leading brands, Serta and Beautyrest, due to its size and central location to our three current Atlanta locations," said Noreen Pratscher, a spokeswoman with the company. "Our future home at Assembly will strengthen company culture for all of our employees and contribute to the growth and development of the Doraville community."
Pratcher said a single location will also foster better collaboration, innovation, teamwork and will better support the company's growth trajectory
She said the company will be sharing additional information on important construction milestones in the coming months.
"We are delighted to welcome Serta to Assembly and the Doraville community," said Doraville Mayor Donna Pittman. "We appreciate their confidence and investment, and we look forward to a long and fruitful partnership."
The Serta headquarters and Third Rail Studios will be part of the first major phase of the site, being called Assembly Yards. In addition, there will be residential lofts; retail, including food halls, shopping and entertainment spaces; offices; and outdoor public spaces.
"Assembly Yards will honor the site's heritage while redefining it as a vibrant, new urban enclave," the development's official website states. "This name works symbolically, as the property will draw people from all walks of life and connect the cities within DeKalb County and throughout the region.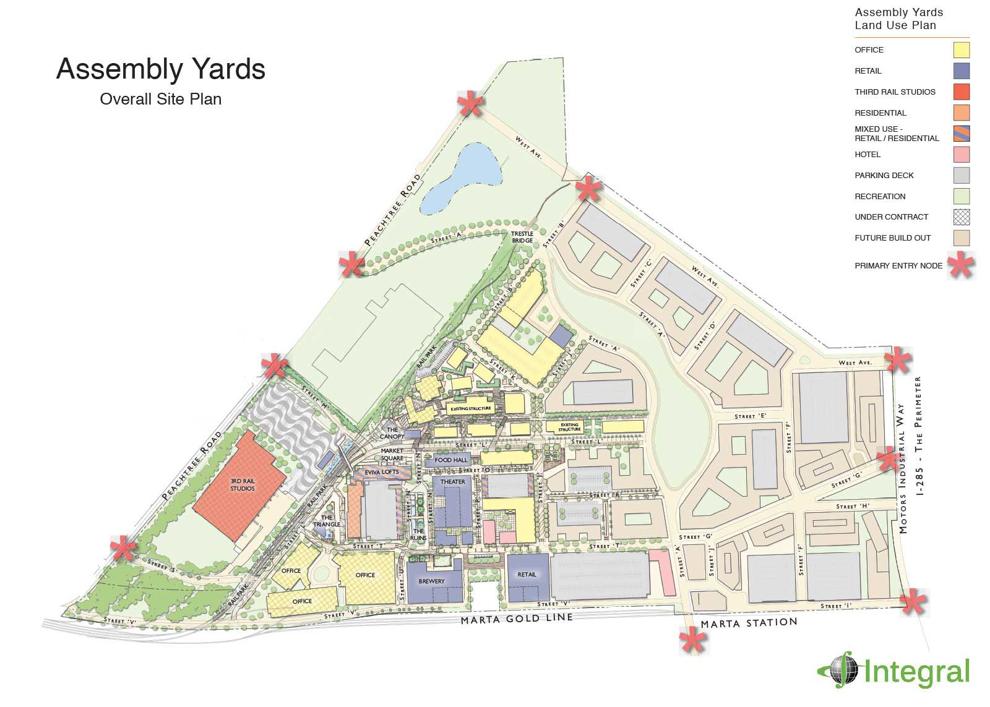 Late in 2016, the Doraville Downtown Development Authority approved tax incentives of more than $80 million to allow the developers to move forward with construction.
Early this year, another hurdle was overcome when the DeKalb County Commission voted to create a tax allocation district to raise some $180 million for infrastructure, including a covered street to the Doraville MARTA station, roads and public marking.