Motivated by the desire to build a better future for his two daughters, DeKalb father and Children's Healthcare of Atlanta employee Quentin Harris wrote and published a children's book, "I Am… Affirmations for Children."
The idea first came to Harris from part of his morning routine with this daughters. When his older daughter Quincy was around three or four years old, Harris would hold her in front of the mirror and they would repeat positive affirmations together: "I am beautiful. I am smart. I am creative.'"
"I wanted to try to set some, some values, some standards for her going into this daycare that we had to put her in," Harris said. "When Quinn came along, it was the same idea."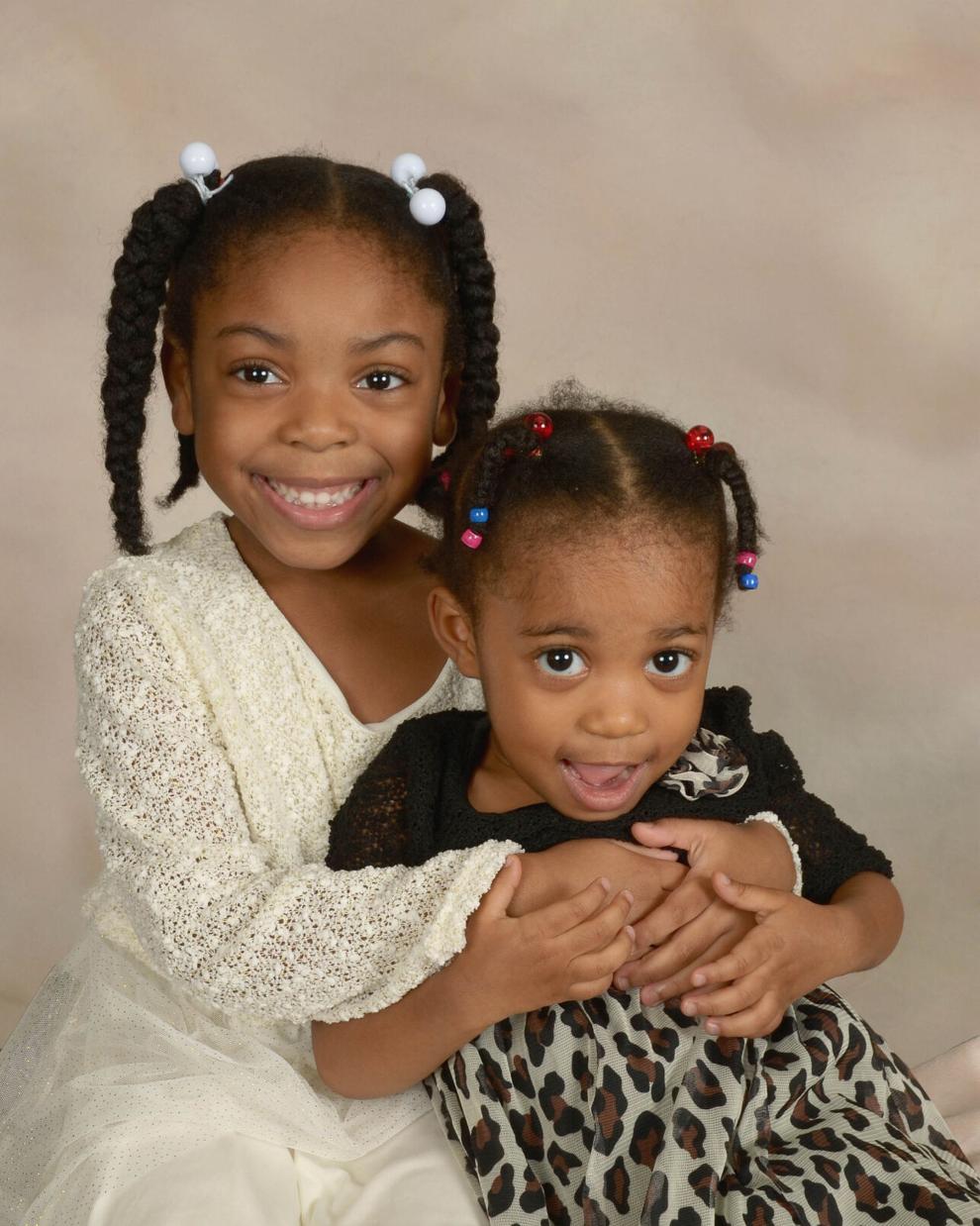 When Harris' younger daughter, Quinn Harris was born by emergency cesarean section, she wasn't breathing.
A respiratory therapist was there to help revive her and she recovered quickly; she only spent a few hours in the neonatal intensive care unit as a precautionary measure and was soon released to be with her parents. As far as the Harris family was concerned, Quinn was a happy healthy baby, and they were excited to bring her home.
Harris worked nights, so he spent the days caring for her and began noticing some things about her that stood out. She would rock while watching T.V. and slap her arms when she got excited. Comparing her to Quincy, Harris said he noticed some developmental differences that stood out and caused him to watch her more closely.
By the time she was a year old, Quinn wasn't responding to her name, and she wasn't trying to speak. Harris' concerns spurred him to do some research into Quinn's symptoms. Everything he found pointed to autism spectrum disorder.
A few weeks later, Harris set up an evaluation for Quinn and was told that she met the qualifications for having autism. The family was referred to the Marcus Autism Center. The center's testing confirmed Quinn did have autism.
"A diagnosis is not the end of the world; it's the beginning of a broader world," Harris said. "I had to learn to reset my expectations and meet my child where she was. All I knew was my daughter was not going to miss out on any opportunities for getting support."
When Quinn started therapy at Marcus Autism Center, she was sleeping just one to two hours each night and having meltdowns that lasted hours every day. Harris remembers the sense of relief his family felt through finding a network of support at the Marcus Autism Center, where the staff and other families were accepting of special needs kids.
In addition, Quinn was making huge strides with the help of therapists. She started sleeping through the night, her meltdowns reduced dramatically, and she even started saying words and responding to vocal commands.
Now 7 years old, Quinn knows more words than when she began therapy, but can still struggle to communicate. Regardless, Harris made sure his younger daughter heard the same position affirmations each morning as well.
"I still wanted her to hear me say those affirmations because I do know that she understands, even though she can't communicate with me, so I wanted to do it with her as well," Harris said.
When Harris and his family would go out with Quinn and she would have meltdowns, Harris said they would constantly get dirty looks from people thinking he was harming Quinn.
"As a parent with a special needs child, you don't know what people are thinking," Harris said. "So you start running these thoughts through your mind, assuming what people are thinking. In the beginning, I would get very defensive, and I would give them what I call The Look — to let them know they should stop looking at me and my daughter."
Harris said as he became more educated about autism, and seeing other family members with kids that are more severe than Quinn, he was able to balance his reactions and understand that people don't understand what's going on.
"I think it's my job as a special needs parent to make sure that I am an advocate for autism and any special needs," Harris said. "We want to make people aware of what's going on and we want to make sure that people understand that these things happen."
"I think it's my duty and the duty of other special needs parents to just stand up and support and be vocal about our children and and what they have to deal with," he said.
Quinn's father, who now works in Patient Access at Children's Healthcare of Atlanta at Egleston, hopes that as she grows, she inherits a world that's more accepting of her special needs and welcomes and cares for her generosity and warmth.Harris' book of affirmation is for all children, whether neurodiverse or neurotypical.
"I wanted to set a standard for all children, as far as foundational principles that they can use to be better children and grow to be better adults — just believing in themselves, having high self esteem, knowing how to treat other people from different races, different cultures, different religious backgrounds," Harris said. "I wanted to be able to contribute something to all children to help make their lives a little better."
To purchase a copy of "I Am...Affirmations for Children," visit mrqharris.com.