If your New Year's resolution is to get healthy and eat more nutritious fruits and vegetables, a new business in Dunwoody has you covered.
Press Blend Squeeze was started by husband and wife duo Matt and Nicole Scott to make healthy foods as convenient and accessible as fast food alternatives. The expansive menu includes fresh cold pressed juices, nutritious wraps, Acai bowls, healthy salads, detoxifying cleanses and more. Bowls come on a bed of Acai or Pitaya which Matt Scott called "super foods that are low in sugar and extremely high in antioxidants." Juices, labeled "blends" on the menu, have no added sugars or purees and are made of only whole fruits and vegetables.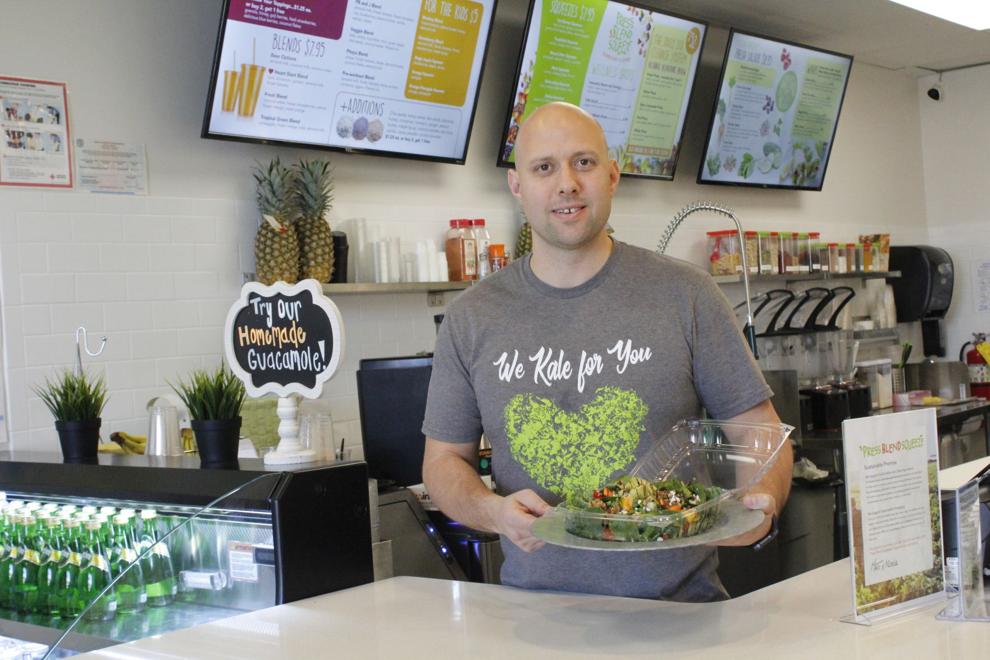 "We're not solely a juice bar or a healthy restaurant, we're that and more," said Matt Scott. "We have dessert options, wellness shots, breakfast, snacks on-the-go, a kids menu and more so there really is something for everyone."
Matt Scott's father inspired Matt and Nicole to incorporate a healthier lifestyle with more green foods. "My father was diagnosed with cancer and given six months to live. He started an organic green diet and lived for five years," said Matt Scott. "Our family started changing our lifestyle after that to more clean eating. As my wife and I started juicing, our kids started drinking those and we realized even though they wouldn't eat their vegetables, they would drink them."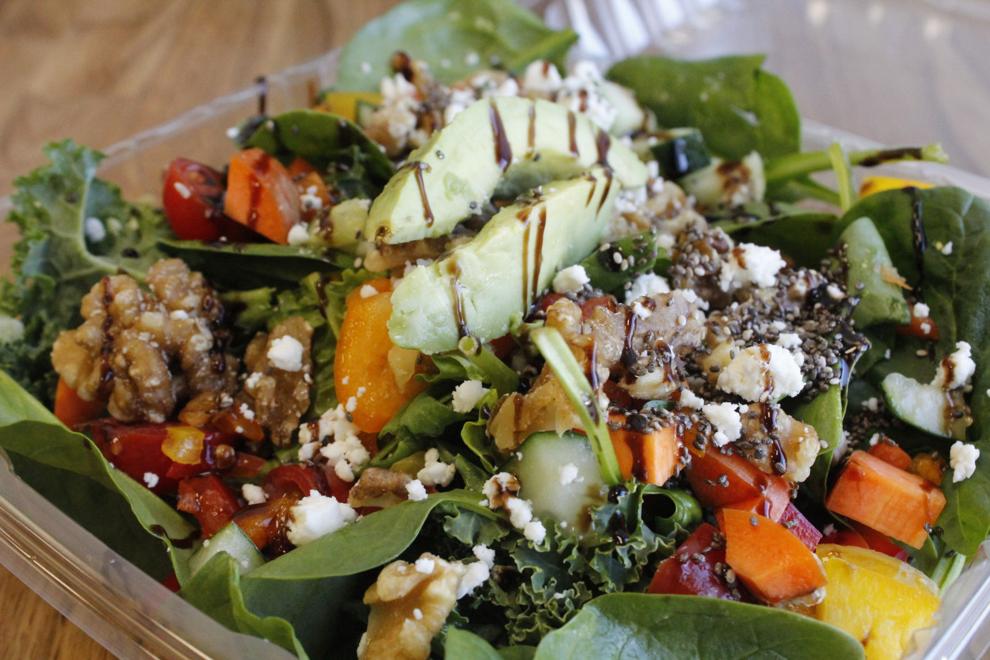 Press Blend Squeeze opened about six weeks ago at 5527 Chamblee Dunwoody Road, a location that offered a connection with other health conscious people. In the complex is a CrossFit, Pure Barre and yoga studio among other workout options.
Press Blend Squeeze also offers a loyalty rewards program and more than 700 customers have signed up for it. "We've been received really well and we keep hearing that people are happy to come in here," said Matt Scott. "About 60 percent of people coming in are repeat customers, so it's good to see familiar faces. More than 300 people have used some of their rewards points, so that lets us know that our customers are engaged and appreciative."