In honor of Father's Day, which is June 21, Children's Healthcare of Atlanta is honoring the dads of all of its patients by sharing the stories of six of them.
These fathers have been dedicated to caring for their children, making huge sacrifices along the way. Here are the stories of these dads and their kids:
Willie and Eric Clark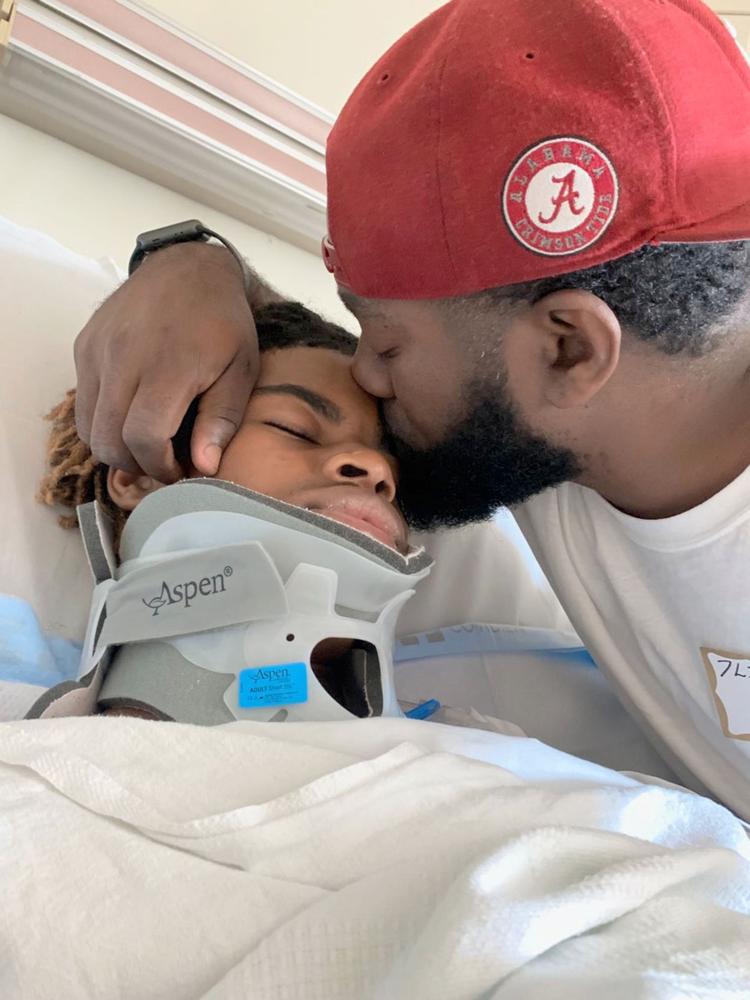 In August, Eric, then 15, was critically injured during a high school football game and sustained a spinal cord injury that left him paralyzed from the neck down. At the time, Eric's dad, Willie, was a long-haul truck driver. To support his son during his stay at Children's, Willie took off work for four months. He didn't miss a single physical and occupational therapy session and helped Eric with all of his personal care. Eric's mom, Katrice, remembers seeing the pride Willie took in caring for his youngest child.
"Being a teenager, Eric didn't feel comfortable with me caring for him like his dad," said Katrice. "So, Willie stepped up and helped with all his personal care, from bathing Eric and keeping up with his hair to helping the nurses change his bed. Willie is so special and deserves recognition."
Jeff and Reese Geiger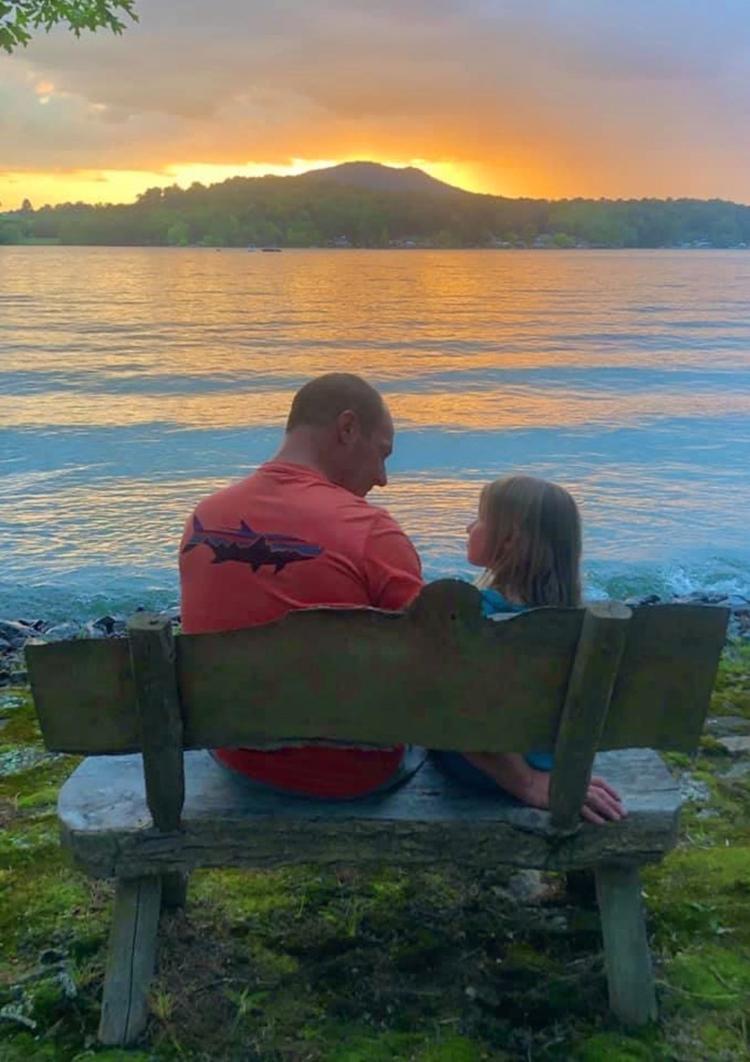 Reese was born with myelomeningocele, the most severe form of spina bifida. At 23 weeks gestation, she underwent in utero surgery and was born prematurely at 37 weeks. Reese was immediately transferred to Children's. Reese's mom, Carla, recalls how the strong bond between Reese and her dad, Jeff, began while Carla was still in recovery after giving birth.
Since then, Reese has been a frequent flyer at Children's with her dad by her side – from wheeling her throughout the hospital's halls to participating in patient activities, he's always been there to help brighten her day. "Jeff has a tight bond with Reese from birth," said Carla. "Their relationship warms hearts all over."
Jayla Harrison and her father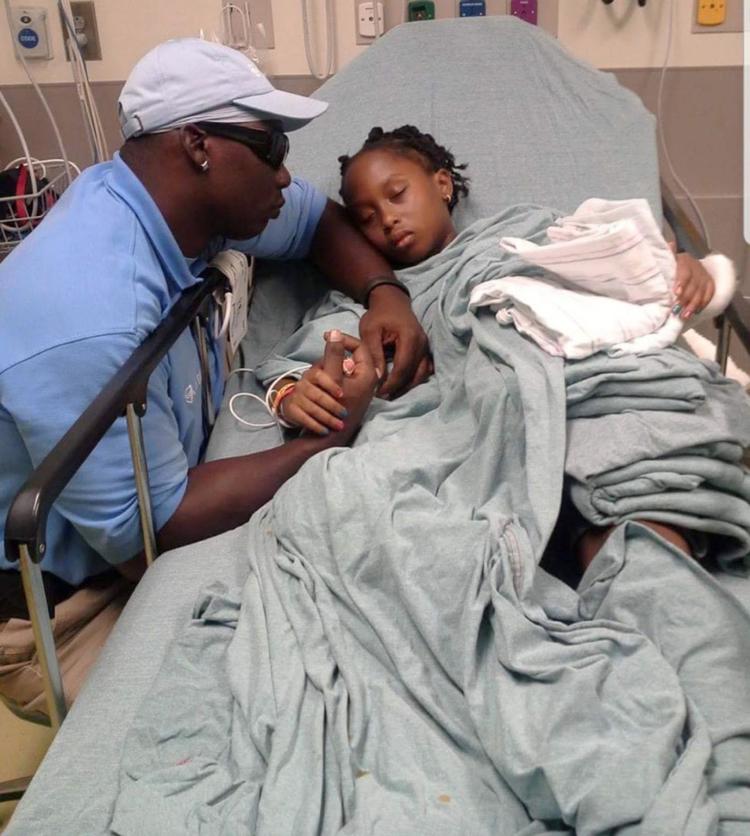 When Jayla fell off the monkey bars at school and suffered a compound fracture in her left arm, her dad was there to support her every step of the way. After developing a severe case of osteomyelitis from the injury, Jayla underwent five surgeries and one bone graft to save her arm. During her stay at Children's, Jayla's dad spent every night in the hospital to be there whenever she needed him.
"Now Jayla's arm is all better, but her dad remains by her side, as well as her twin sister's," said Jayla's mother, Niti. "These girls love their dad immensely, and they wouldn't trade him for anything in the world!"
Matt and Miller Jolliff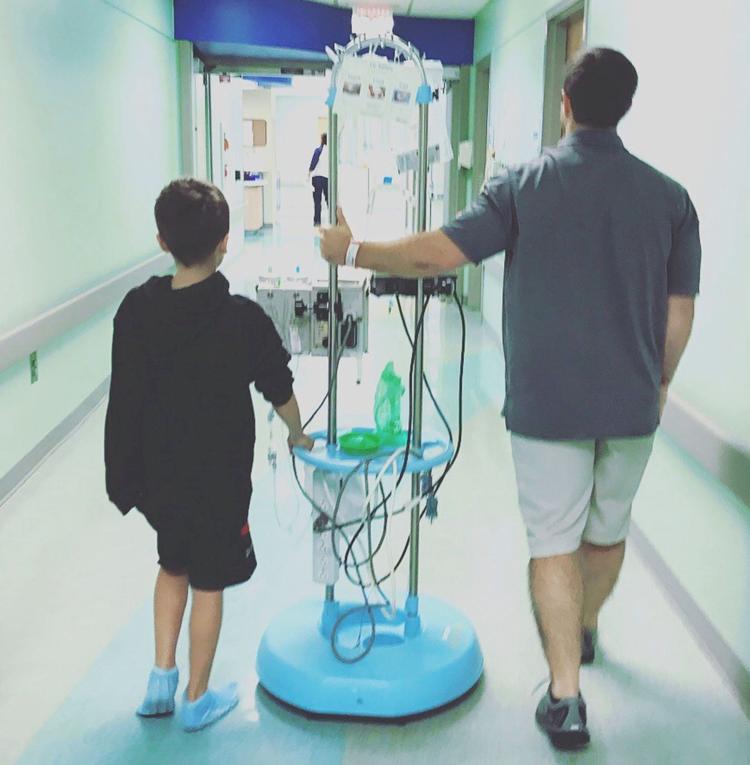 Miller was born with a rare, incurable birth defect called Prune Belly Syndrome that causes many health problems. At just 3 days old, Miller visited Children's for the first time and has since undergone countless surgeries over the past 12 years. Despite the three-hour drive from their Alabama home, Miller's dad, Matt, has been a constant source of support throughout his son's medical journey.
"Matt works 10-hour days and drives over three hours just to make sure he is in the room when Miller wakes up from anesthesia," said Miller's mom, Erin. "He will sleep sitting upright in hospital room chairs to be with his son and then wake up early enough the next day to make the drive home to Alabama to be on time for work."
Nahum and Angel Martinez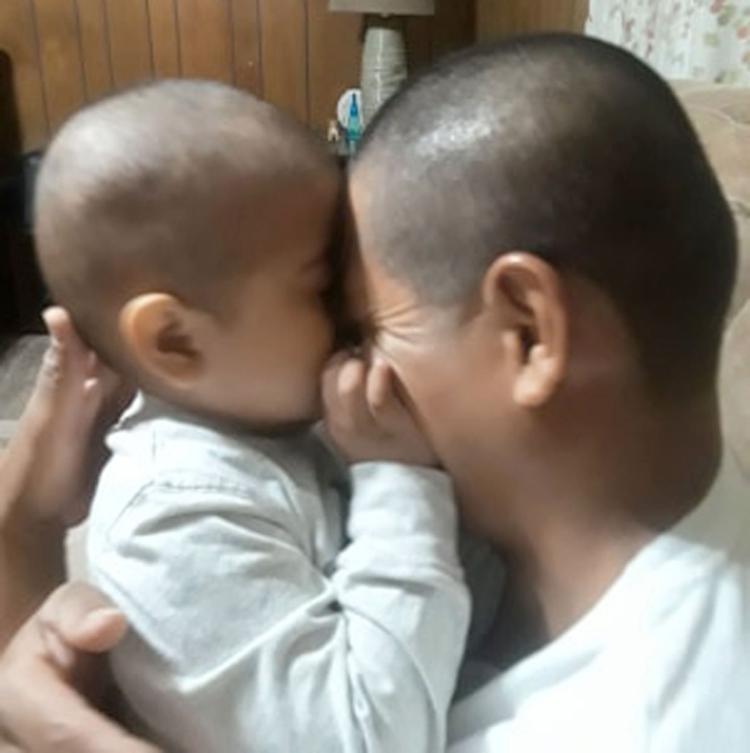 Angel was diagnosed with acute lymphoblastic leukemia for which he receives treatment at Children's. Angel's mom, Eva, remembers the sadness and confusion her son experienced when his hair began to fall out from his treatment. To help brighten his day, Angel's dad, Nahum, decided to shave his head in the ultimate gesture of support. Angel's mood immediately shifted.
"When my son saw my husband's bald head, he immediately ran to him and gave him a hug," said Eva. "He was happy that his dad looked just like him and was willing to do anything to make him feel better."
Chris and Elise Sullens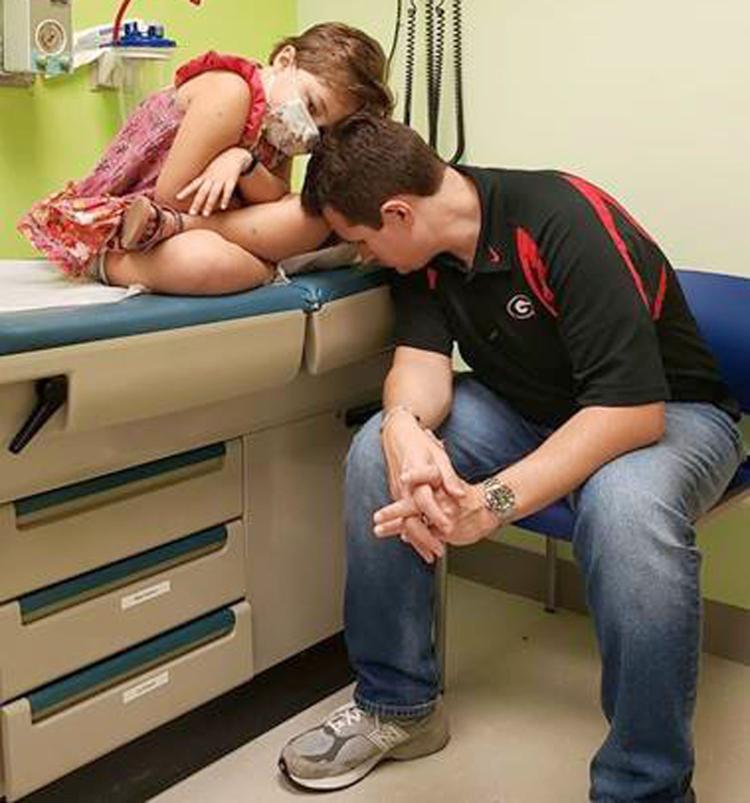 When Elise was 5, she was diagnosed with leukemia and began chemotherapy at the Aflac Cancer and Blood Disorders Center. Two years later, Elise is still undergoing treatment, and depends on the optimistic and supportive spirit her dad, Chris, has provided during her hospital stays. Elise's mom, Lindsay, said there is no limit to the creative ways Chris goes above and beyond to support his family.
One time when Elise was hospitalized, she wasn't eating well. So Chris made the hour-long drive from home to bring a small snow cone maker to her room, where he whipped up a snow cone for her. When she's at home, Elise loves to cook and play Uno and Monopoly with her dad and little brother.
"Chris is currently teaching Elise how to make biscuits, and he always leaves a little dough so she can cut out her own biscuit," Lindsay said. "Our children and I adore Chris, and I could not ask for a better husband and father."