South Fulton has many events planned for this month which includes haunted houses, family-friendly events, and more. Listed below are three events that you may want to enjoy with friends and family.
1. 13 Stories Haunted House has a new creepy location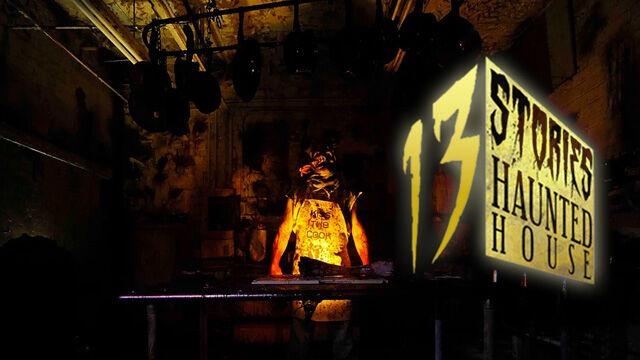 A quiet community, long since forgotten, has come alive. Centuries ago, the ground this small village was built upon was cursed. It has been home to many unsuspecting residents for decades, unaware of the unspeakable evil that was waiting to awaken. But now, agents of evil have summoned the spirits and long-dead demons from the past to reign terror on all who dare enter. Will you be one of the curious souls brave enough to venture in?
The creators of 13 Stories Haunted House have teamed with the innovators at the Georgia Renaissance Festival to create a new outdoor walk through haunted attraction near Atlanta.
There are two locations for the 13 Stories Haunted House in Newnan or The Village in Fairburn near Atlanta.
The Village Haunted Experience is a walk-through outdoor haunted attraction located on the grounds of the Georgia Renaissance Festival. It includes some intense, graphic scenes and is recommended for ages 13 and above. Simulated blood, flashing lights, and loud sounds are used during the haunt.
General Admission is $25 from Oct. 1-10. Beginning Oct. 22, admission is $30. You can purchase a Line Jumper Pass to go to the front of the line during your time slot.
The Line Jumper is an additional cost and does not include admission to the Haunt. Each person wishing to jump the line must have a Line Jumper Pass.
13 Stories is looking for new actors to join their scare squad as well. The link is here to apply.
Tickets for the Haunted House here
Tickets for The Village here.
13 stories encourages all participants to arrive early to enjoy food and games in their courtyard area.
Q: Is there a different admission price for children?
Q: How old do you have to be to get into The Village?
A: We recommend a minimum age of 13, but that is up to you. Many young children have a great time, others will not make it all the way through. Even some adults get too scared to make it through.
Q. How scary is The Village?
A: Extremely. Our scares are designed to be very intense from start to finish. We incorporate loud sound effects, strobe lights, fog machines, gory scenes, and terrifying creatures.
Please be aware that there are NO REFUNDS if you or a member of your party are too scared to make it through. EVEN IF you have not started the tour. Once the ticket is purchased there are no refunds
Q: Will The Village close if it rains?: No – The Village will operate rain or shine. We will delay or close only in the event of severe thunderstorms, lighting, or damaging wind.
3 Nights of Terror Haunted House dares you to enter the house of fear and screams on Oct. 29 — Oct. 31. The times are from 6 p.m. to midnight.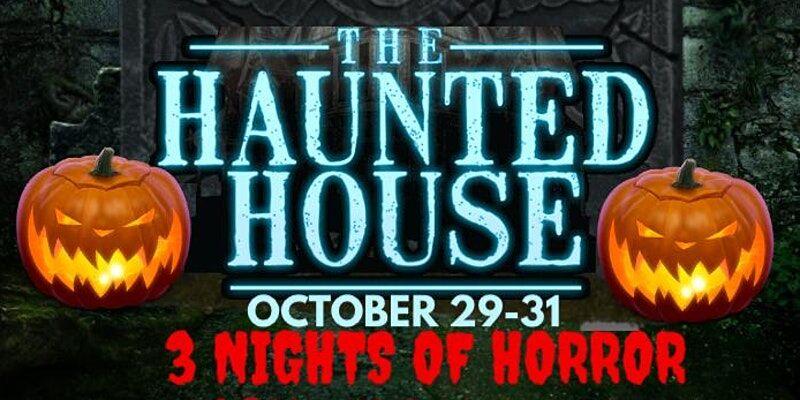 This event is for anyone 16 and older.
The Haunted House requires you to sign a waiver upon entry. General admission is $35 however, the early bird special price is $25. Tickets for 3 Nights Of Horror can be booked here.
3 Nights of Terror is located at 2475 Delowe Dr., East Point.
3. Hapeville Community Trick-or-Treat Event
Last year, the city of Hapeville communities decided to turn the annual Trunk-or-Treat event into a community Trick-or-Treat.
Due to its' popularity, the community trick-or-treat will be back Sunday, Oct. 31, at 5 p.m. to 8 p.m.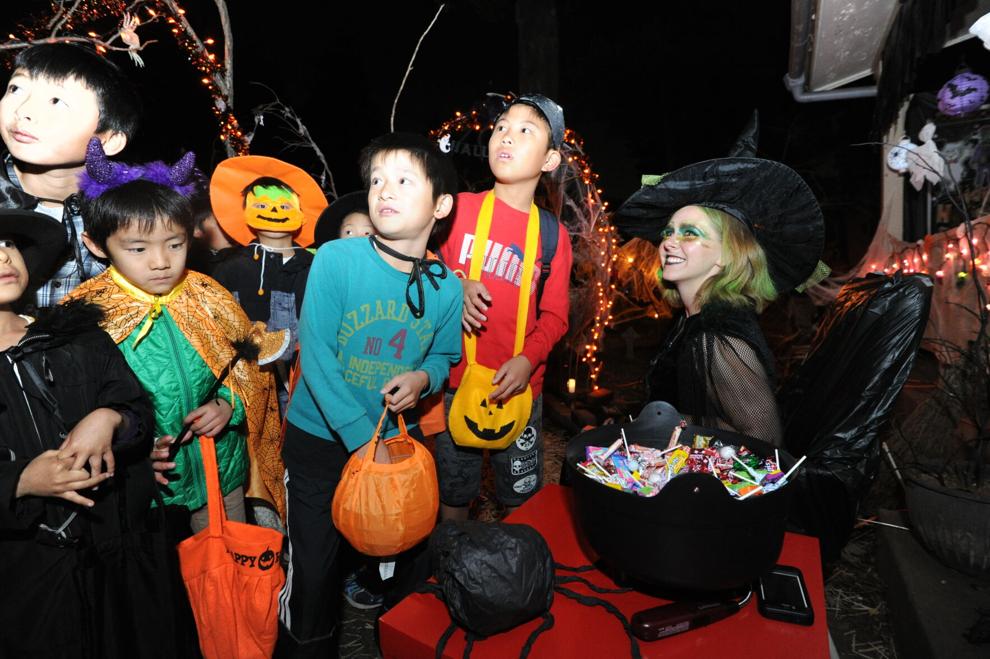 Here's what you need to know to participate:
If you ♦ would like your residence, business, or organization to be a stop on the Hapeville Trick or Treat Map, email your address to jjones@hapeville.org by Monday, Oct. 25.
♦ Starting Thursday, Oct. 28, you will be able to pick up your map from the Hapeville Recreation Center or request an electronic version from jjones@hapeville.org.
♦ Use the map as a guide to trick-or-treating at all of the participating locations in Hapeville on Sunday, Oct. 31 between 5 p.m. and 8 p.m.
Additionally, there will be a free screening on The Book of Life in Jess Lucas Park at 6:30 p.m. as part of the Dia de Muertos Celebration.
Last year, the city of Hapeville communities decided to turn the annual Trunk-or-Treat into a community Trick-or-Treat.