Office running for: Superior Court Judge (vacant seat for Judge Steve Schuster)
Previously held elected office: None
Family: Wife Robyn: Cobb County School Teacher; Children: Macy: Registered Nurse and Madison: Kennesaw Grad: Elementary Education
University name and degree: Undergraduate: West Virginia University BSBA; Graduate: Emory University Doctor of Law
Where did you grow up? Morgantown, W.V.
How long have you lived here? Metro Atlanta and Cobb County since 1981
Why are you the most qualified candidate for the position?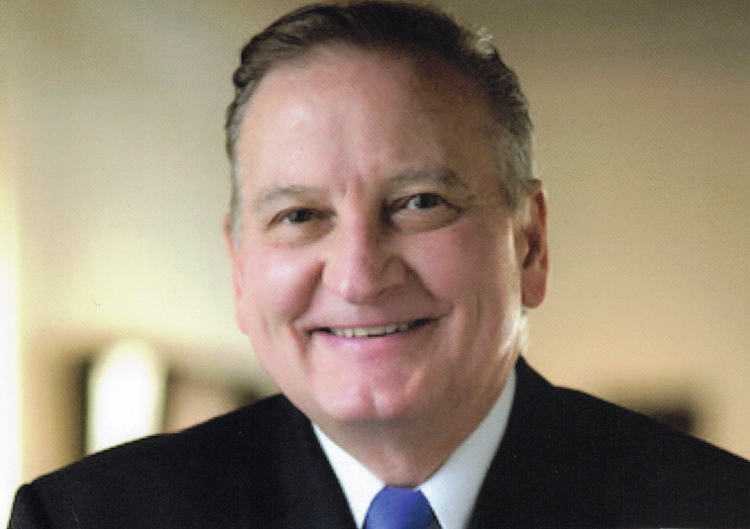 Since being licensed in 1984, I have represented over 6,000 persons in a variety of matters including but not limited to Domestic Relations, small claims and Temporary Protective Orders. The majority of my practice has always been in the area of Criminal Defense. Having represented clients in more than 55 counties all over this State, and appearing before over 200 Superior Court and State Court judges, my courtroom experience is unmatched by my opposing candidates. I have tried several hundred jury trials and brought numerous appeals to Georgia's higher courts. I have seen how different judges operate their calendars. I have extensive working knowledge as to what works the best for efficacy, fairness, temperament and justice from the Courtroom. I have been experienced with almost every imaginable scenario involving individuals' liberty through acquittals after trial, harsh sentencing for serious/violent offenses, negotiated resolutions ranging from dismissals, probationary sentences, alternative court remedies or simply fineable offenses. I have represented a cross section of our community, with service for indigent clients with the Cobb County Circuit Defenders office, and retained case of individuals (of) all races, economic status and citizenship.
What is the greatest long-term challenge facing the community in which you seek to represent?
Cobb County is the strongest county in the State in terms of the quality of the judiciary, economics, education, employment and other standards of living. However, the Judicial system's long-term challenges are facing stressors that need to be appropriately addressed moving forward. Education should be of the highest priority. Substance abuse in our society is also a long term challenge to control. Mental Health issues have been seemingly more prevalent in our society and legal system today. We cannot rest on our past accomplishments and must double our efforts moving forward to ensure that OUR county remains at the forefront as the best location to live, work and raise our families. Focusing our efforts on efficiencies in Domestic relations matters, alternative solutions for substance abuse cases, and continuing to work and develop comprehensive for (persons) with mental health (issues) are our most pressing and long term challenges.
What is your solution to that challenge?
Encourage our State, County and citizenry as a Superior Court Judge to continuously develop, fund and support programs for public assistance, such as the Cobb County Drug court program, DUI Court and Veteran Court, as well as GED programs, Job programs, Child care programs and assistance for families of divorce. These type of programs MUST be utilized by the Court to the highest degree for resolution of legal cases and I am a strong proponent of alternative courts and measures being utilized by the Court. Every case will be looked at with fairness and equity and with an emphasis on the protection of our community but not without rehabilitation and opportunity for all litigants.
Office running for: Superior Court Judge (Schuster)
Job: Senior Assistant District Attorney, Cobb Judicial Circuit
Previously held elected office: none
Family: wife Olivia and 3 children (ages 14, 10, and 6)
University's name and degree: University of Pennsylvania, BA in Psychology; Emory School of Law, JD
Where did you grow up? Born in Cobb County and grew up in neighboring Douglas County
How long have you lived here? 16 years
Why are you the most qualified candidate for the position?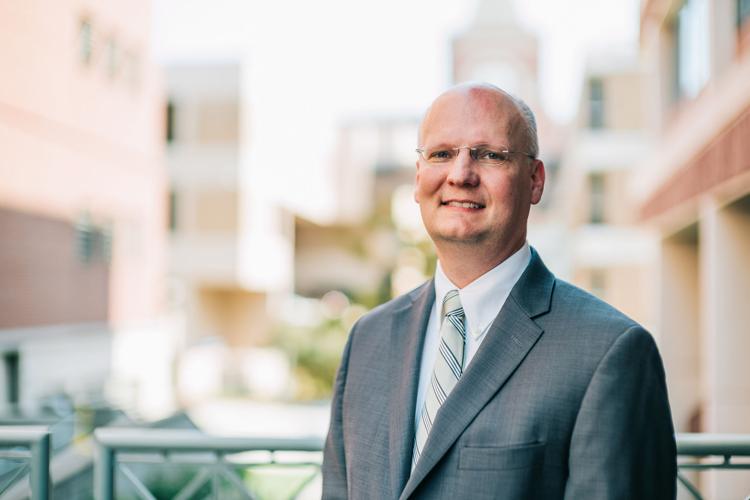 As a prosecutor in Cobb for the past 15 years, and a former public school teacher through Teach For America, I've dedicated my life to public service. Representing the public has required me to make tough choices that balance the needs and wants of multiple groups and viewpoints. This experience and my commitment to the Constitution will allow me to serve on the bench fairly, firmly, and with fidelity to the rule of law. I've borne the burden of decision-making on thousands of cases. In contrast, the other candidates work in solo practices where they give advice to clients, and the clients bear the burden of making final decisions. I've put dangerous criminals behind bars, secured justice for the vulnerable, and helped those who made mistakes find redemption and lead lives of purpose. I've also dismissed charges where appropriate. I am the only candidate with this type of experience.
What is the greatest long-term challenge facing the community in which you seek to represent?
COVID-19 caused the Court system to shut down for all but essential functions. We have ten Superior Court Judges in Cobb County, each of whom is responsible for their own caseload. All of the judges are working together to keep the system moving during the crisis, and each of them has been taking turns to keep a single courtroom open every day. The "duty" Judge for any given day handles all courtroom matters for that day, even matters assigned to other Judges. Inevitably, taking ten courtrooms down to one courtroom has created delays. Calendars were cancelled. Cases were continued. New matters were not automatically scheduled. This triage has been necessary, but it also has long-term consequences. The greatest long-term challenge facing our legal community will be untangling the logjam of cases caused by these delays. We have to give people their day in court.
What is your solution to that challenge?
I'm the only candidate with experience managing the caseload of an entire courtroom, and that experience is going to be important as we recover from COVID-19. We'll need to work harder and smarter to make up the hours and days we've lost through delays. The job I am seeking is not a 9 to 5 job; it is a 24/7 job. That means I commit to working nights and weekends to issue orders, prepare for hearings, and accomplish tasks that I can accomplish without being on the bench. It also means that I commit to doing what I can to increase the efficiency of litigants in the courtroom. I will take the bench on time, and I will come prepared to work. I will demand the same of litigants. I will maximize time spent actually working in the courtroom and avoid sitting around. I will lead by example.
Office running for: Judge, Superior Court of Cobb County
Previously held elected office: None
Family: Wife Kara, a public school teacher, and 2 children
University's name and degree: Transylvania University, B.A., 1997; Emory University
School of Law, J.D., 2000
Residence: Smyrna, Georgia
Where did you grow up? My father was a Methodist minister in Kentucky, so we moved from town to town every four years or so
How long have you lived here? 23 years in Georgia; 13 years in Cobb County
Why are you the most qualified candidate for the position?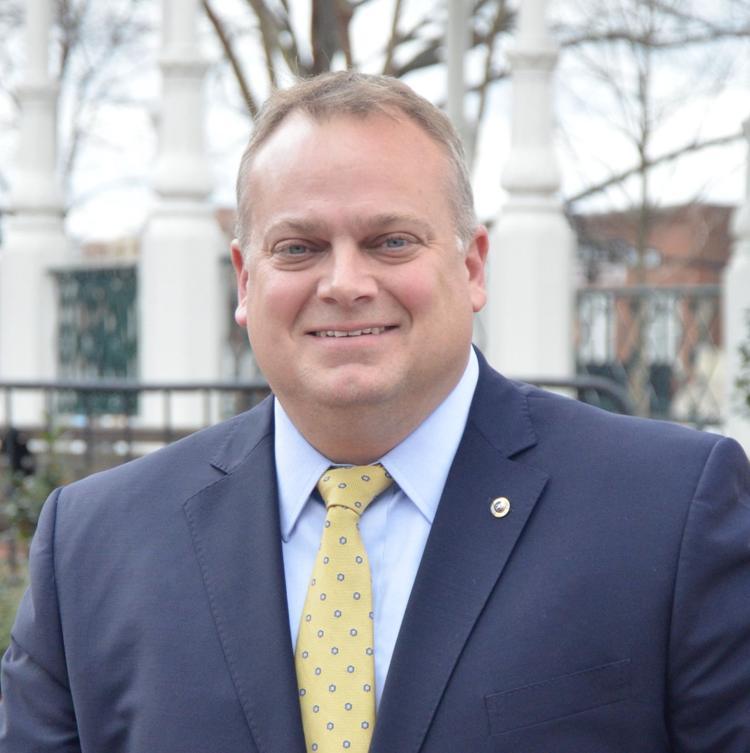 My 20 years of diverse experience in state and federal courts both across Georgia and across our great country makes me the most qualified candidate. I have represented small businesses, individuals, and Fortune 500 companies in disputes from Nevada to Texas to Illinois to Georgia, including in bankruptcy courts and in class action cases. I have also represented mothers owed back child support on a pro bono basis in multiple counties in Georgia. With the exception of the U.S. Supreme Court, I have appeared and argued before every level of state and federal courts, including arguing a multi-million dollar class action insurance coverage case before the Eleventh Circuit Court of Appeals. If elected, I would draw upon my experience and seeing what does and does not work in each of these courts while joining already excellent Cobb County Superior Court bench.
What is the greatest long-term challenge facing the community in which you seek to represent?
The Cobb County community is large, and the range of challenges we face are as diverse as our citizens. Specifically, as it relates to the Superior Court, when the courts are able to re-open, the courts will be faced with the backlog of pre-existing (cases) and a burgeoning caseload of actions that will be filed in the near future. While many crimes have declined in the recent weeks, one extremely troubling occurrence appears to be an increase in reported domestic violence cases. The Superior Court also faces the filing of a large number of additional domestic relations cases and petitions for modification. These cases will need to be handled promptly, with decisiveness, and with sensitivity. Civil actions resulting from businesses in economic trouble will almost certainly add to the court's caseload. The impact of this additional caseload on the Superior Court will undoubtedly be felt for years.
What is your solution to that challenge?
Sacrificing individual attention to cases in order to lessen the Court's caseload is simply not an option. Cobb County's Superior Court is second to none in ensuring that every citizen has his or her day in court and a full, fair opportunity to present their case. My solution to the impending caseload focuses on increasing efficiency without compromising justice. Judges must listen and treat every litigant, witness, and attorney with kindness, dignity, and respect. The past few weeks have forced attorneys and the Court to become more proficient with technology. Continued use of this technology is a necessity—not only to more efficiently handle cases, but to reduce the cost of justice for the litigants. Cost is the greatest obstacle to access to the courts. If matters can be handled with a 15 minute video conference rather than every party incurring four hours in attorneys' fees, then they should be.