Office running for: State Rep. District 38
Job: Certified public accountant
Previously held elected office: State Rep. District 38
Family: Wife Penny and children David Jr and Olivia
Education: BS accounting, North Carolina A&T State University
Residence: Powder Springs
Where did you grow up? Fort Dix, NJ
How long have you lived here? 29 years
Why are you the most qualified candidate for the position?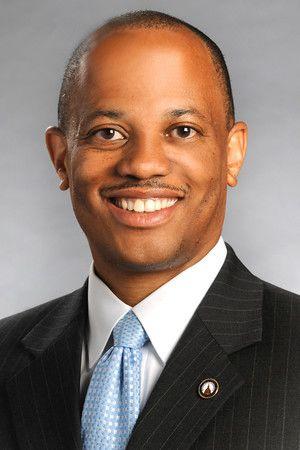 I am running for re-election as state representative in the Democratic primary, so I can continue to work on behalf of the families in my district. As Chairman of the Cobb Legislative Delegation, the members and I work together to discuss issues of importance to the county. Prior to the pandemic, I brought together county leaders, our local school districts and colleges to discuss our preparedness for when the coronavirus hit Georgia. I will continue to keep the community informed by holding town hall meetings which allow residents to hear the issues being discussed at the Capitol. Those meetings will be both online and in-person once it is safe to do so. I am proud of my work with our local schools and community groups. It has been an honor to serve my district and I want to continue to be a voice for the community I represent.
What is the greatest long-term challenge facing the community in which you seek to represent?
It will be some time before we know the full impact of falling revenues on state and local budgets due to the global pandemic. These falling revenues will result in budget cuts and the possibility that our community will be disproportionately impacted.
What is your solution to that challenge?
From 2010 until 2018, Democrats and Republicans worked together to build an almost $3 billion reserve available to be used in a time of crisis. We must wisely leverage those reserves to focus on rebuilding the economy and bolstering our investment in the community. The state must work directly with homeowners and renters to ensure that people don't lose their housing. Dangerous initiatives like the unnecessary statewide tracking database need to be put on hold and that money used to shore up our educational system. We need to look at the multiple tax credits given to different industries that results in billions of dollars of lost revenue to both the county and state. I will continue to work to stop reckless tax policies based on political decisions. House Republicans need to abandon the plans for a $400 million tax cut they passed despite clear warning signs of an upcoming recession.