Judge Kelli Wolk, incumbent, unopposed
Office running for: Cobb County Probate Judge
Job: Cobb County Probate Judge
Previously held elected office: Cobb County Probate Judge
Family: Husband, Ron Day, and daughter
University's name and degree: Southwest Missouri State University (now Missouri State) Communications; Georgia State University College of Law, JD.
Where did you grow up? California, Louisiana, Michigan, Missouri, Texas, Utah
How long have you lived here? Nearly 25 years
What is the greatest long-term challenge facing the community in which you seek to represent?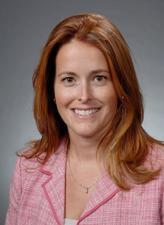 Cobb is a growing community with an increasing senior population. Increase need for guardianships to provide and protect seniors have drastically increased the number of cases before our court. Limited availability of services for those seniors with co-occurring mental health, physical health, and dementia will become a significant concern in the near future. We have seen a drastic increase in allegations and awareness of elder abuse in our community over the past decade. All of this combines into a grave situation for Cobb seniors and the entire population of Cobb County as a whole. We hope to make the Court available to those in need to help access the limited resources, communicate for the benefit of victimized seniors, and assist in protecting the most vulnerable among us.
What is your solution to that challenge?
I have tried to work with various agencies and civic organizations to reach out, educate, and inform members of the public about the issues facing Cobb seniors as well as networking with civic organizations, law enforcement, government agencies, and other stakeholders in an effort to collaborate and develop creative solutions to the changing landscape of senior care in Cobb.