Chief Magistrate Judge Brendan Murphy
Name: Judge Brendan F. Murphy
Office running for: Chief Magistrate of Cobb County
Job: Chief Magistrate of Cobb County
Previously held elected office: Current Chief Magistrate of Cobb County
Family: I am married to my wife Sarah and we have two children, Therese and James.
University's name and degree: University of Georgia, A.B. History and Political Science; University of Georgia School of Law, Juris Doctor
How long have you lived here? We have lived in Cobb County for over 11 years.
Why are you the most qualified candidate for the position?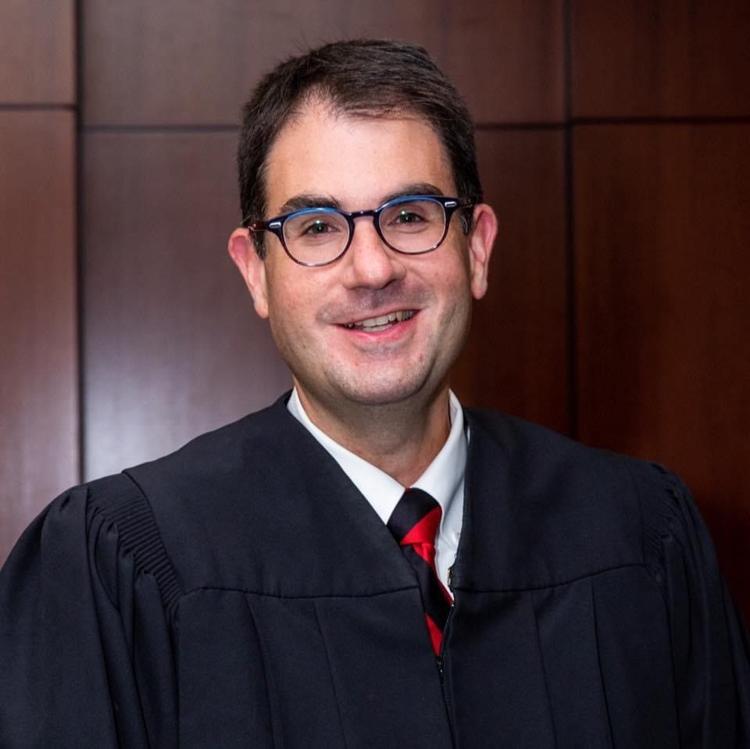 I am thankful and honored to serve as the Chief Magistrate of Cobb County. As Chief Magistrate, I am responsible for all judicial and administrative functions of the Magistrate Court, operating 24 hours/day, 365 days/year with a team of approximately 75 total people, including up to 18 judges. We serve the community as the "People's Court." The Magistrate Court presides over the first three hearings in a criminal case, ensuring that both the accused's Constitutional rights and public safety are protected. In civil cases, we handle a variety of matters including garnishments, landlord/tenant, and small claims. We ensure that all are welcomed warmly, treated fairly, and helped efficiently--showing courtesy, dignity, and respect to each person that enters the courtroom.
What is the greatest long-term challenge facing the community in which you seek to represent?
The current pandemic poses a significant disruption to the daily operations of the court system. The Magistrate Court is responsible for many of the most "essential functions" of the justice system including arrest warrants, search warrants, bond hearings, and domestic violence temporary protective orders. We must be willing to implement new ways to fulfill our vital Constitutional and statutory duties while ensuring the health and safety of our staff and the people we serve.
What is your solution to that challenge?
Two answers: great people and technology. First, I am proud of how our Magistrate Court team has stepped up in this crisis. Though we have significantly reduced the number of people working in person each day, our team has worked selflessly and fearlessly to keep the courthouse open for the People's business. While completing our essential functions each day, our team is also proactively preparing to efficiently and fairly resume additional hearings as soon as public health guidelines allow. Second, the Magistrate Court has always been on the cutting edge of cost-saving technology. Before this pandemic struck, we already used an Electronic Warrant Interface ("EWI") for search and arrest warrants as well as videoconferencing for First Appearance Hearings. Thanks to great partnerships across the courthouse and County, we have been able to quickly and affordably expand our capabilities so that folks can appear in court virtually during this challenge.