Office running for: Cobb County Commissioner District 4
Previously held elected office: No
Family: Daughter, Brianne, sophomore at Bennett College and son, Ernest, junior at Pebblebrook High School
University's name and degree: Dillard University, New Orleans, Louisiana, B.S. Biology
Residence: Austell, Georgia
Where did you grow up? Daytona Beach, Florida
How long have you lived here? 13 years
1. Why are you the most qualified candidate for the position?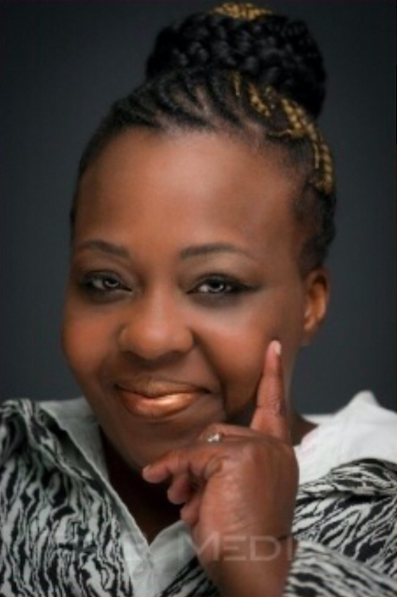 I am the most qualified for the position for Cobb County Commissioner because of my experience working in the community as a volunteer, and working as a parent resource specialist with the school district. I regularly attend school board meetings, board of commission meetings, South Cobb Redevelopment Authority meetings, where I have been able to listen and provide valuable feedback. I also serve on the Cobb County Police Department Precinct 2, where we discuss about the public safety and analyze data presented from the precinct commander. I have earned 19 awards since residing in district 4, from the South Cobb Business Association, Austell Community Taskforce, Cobb NAACP living the dream MLK award, and Cobb County Democratic Women's. advocate of the year. I know the needs of the community and recognize the importance of engaging families so that we together can create a vision for everyone in district 4.
2. What is the greatest long-term challenge facing the community in which you seek to represent?
The greatest long term challenge is creating a community that is connected to each other. District 4 as a whole is about 30 to 35 percent renter occupied. In unincorporated Austell, the renter occupancy rate is over 50 percent. Our families are rent burdened. There are about 40 apartment complexes, mobile park homes and private homes that make up the district. Some of our schools have a transient rate of 35 percent, compared to other schools with less than a 10 percent transient rate. Cobb County Magistrate Court hears over 300 cases a week pertaining to eviction cases. The average cost of a 2 bedroom apartment is $900 a month in District 4. Paying rent, food, transportation which are basic needs are challenges for our community. If people are moving in (and) out of the district and cannot stay because they can not afford rent or meet their basic needs, then we can not stabilize our communities which leads to the high standards of the quality of life that we deserve. We must create opportunities for everyone to work, live and play in Cobb County. Stay connected —Stronger Together
3. What is your solution to that challenge?
I would meet with the apartment complex owners, or representatives to find out how many residents have renewed their leases for more than 5 years. From that information, implement a pan to motivate those residents to become homeowners. Agencies such as the United Way could help with down payment assistance rather than rental assistance. Agencies like Center For Families Resources can serve as a home ownership coach for those residents. Habit for Humanity or real estate agents could provide workshops on home ownership.
For residents who has income challenges encourage them to attend trainings at the Goodwill center and Work source Center. I will continue to host community resource check ins on quarterly basis where I will provide resources to residents on a continuous basis. Through these empowerment opportunities we are creating a safe and healthy community that everyone can be proud of.
Office running for: Cobb County Commission – District 4  
Previously held elected office:  N/A
Family: Courtney, Erik, and Einstein
University's name and degree: Benedict College, BA Journalism, Goizueta Business School at Emory University-Business School Management Program
Where did you grow up? South Carolina
How long have you lived here? I moved to Atlanta after college and stayed for 2 years. I returned in 1992 and bought a home in Marietta after my husband was transferred from Lockheed Space Operations in Florida to Lockheed Martin in Marietta. After my children left for college, I built a home in Mableton and have been here since 2008.
1. Why are you the most qualified candidate for the position?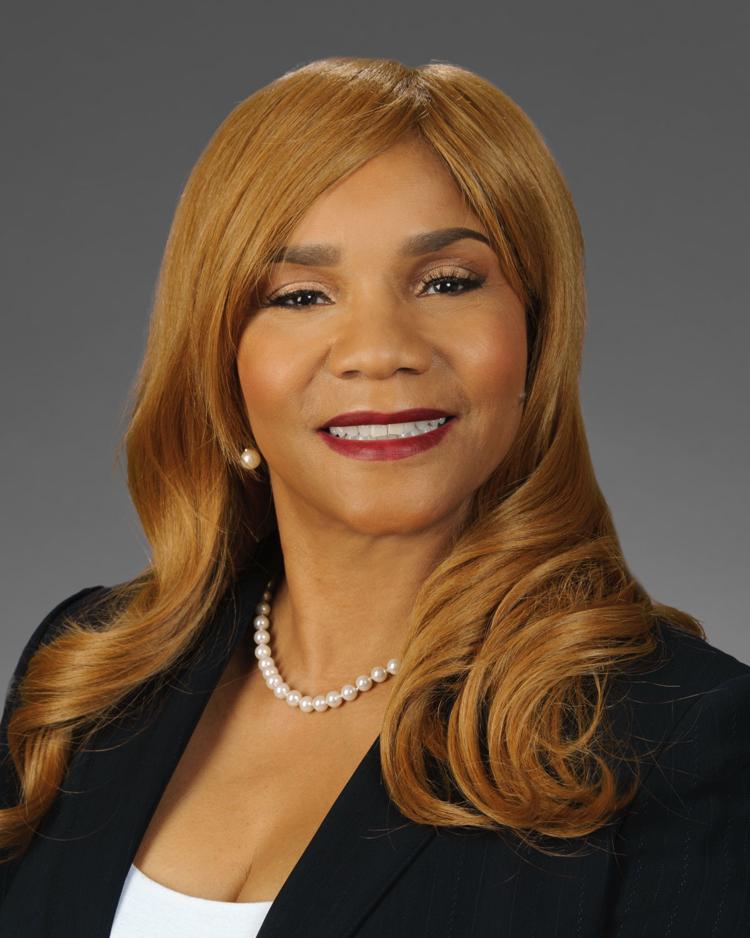 I am the most qualified candidate because of my diverse background and extensive experiences in the public and private sector that I will use to move South Cobb forward. I am the only candidate with government operations experience on the local, state, and federal levels, including having served as the District Director for Congressman David Scott. As a business owner, I understand budgeting, hiring, and training a diverse work force, as well as making tough decisions when the occasion arises. As a community advocate, I consistently lobby government, advise our community, and lead the discussion on quality of life issues, such as the work I did to stop an illegal waste station from bringing household waste to our community. I used my government experience and business knowledge to lead a grassroots group of citizens to stop this from operating next to our homes and the Chattahoochee River. My work to halt this nuisance ushered in its place economic development and housing on nearby Riverview Road. This validates my ability to work and efficiently with others for the betterment of South Cobb. I know that it will require three votes from the Board to attain the economic development we deserve. I am committed to working effectively with the other members to accomplish that for our community. My extensive experiences in government, business, and my community will allow me to seamlessly step into the role of Commissioner and immediately function at the highest level to make government work for the citizens of South Cobb.
2. What is the greatest long-term challenge facing the community in which you seek to represent?
We chose to live in South Cobb with the hopes and dreams of providing our families with a great community to call home. Unfortunately, there are several long-term challenges facing our community that are interconnected. They include deserts that plague our community - food, banking, housing, medical care, and transportation services. The failure to develop Magnolia Crossing is another. We cannot tolerate another year of delay in developing these 50 acres of prime real estate that will ultimately benefit our community with positive economic development and good paying jobs. It is imperative that we rewrite the false narrative that has been saddled on our community that good economic development in South Cobb is limited to a Family Dollar store being located directly across the street from a Dollar General. Crime and community policing are also issues – we must reduce lawlessness to ensure that people feel safe in their homes and businesses.
3. What is your solution to that challenge? 
I believe in the limitless potential of South Cobb and that our community, and the people that call this area home. are on the threshold of a resurgence. As the next Commissioner, I will usher in that renaissance to propel our community forward. Smart growth, sound economic development, quality affordable housing, and the elimination of deserts will be top priorities. I will support community policing and finding ways to keep our police force in Cobb once we have invested in them. I will champion the creation of incentivized public private partnership to develop Magnolia Crossing that will allow strong businesses, good paying jobs, quality affordable housing and community centers to emerge. I will work closely with the Chairman and the other Commission members to build and foster positive relationships, constructive dialogue, and enhanced understandings of the issues that plague our community and the need to work collectively to address them. 
Office running for: Cobb County District 4 Commissioner 
Job: Owner, Trimen Enterprises, Licensed Building Contractor
Previously held elected office: N/A
Family: Single, two grown sons
University's name and degree: Webster University, MBA
Military service: Retired Air Force Veteran, 22 years
Residence: Powder Springs, GA
Where did you grow up? Brooklyn, New York
How long have you lived here? 16 yrs.
1.Why are you the most qualified candidate for the position?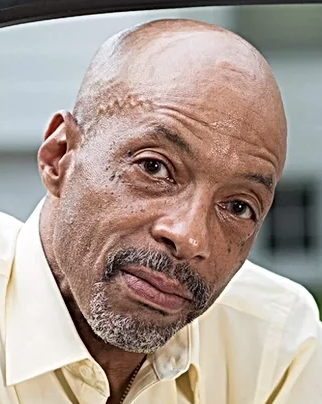 I have been entrenched in the community for 15 years and serve as Chair of Powder Springs Community Taskforce, Board member of Austell Community Taskforce and Board member of Cobb County Parks and Culture Affairs. I work with other Cobb organizations, such as United Way's Opportunity Zone in the Six Flags area, Georgia Community Coalition to create a transportation strategy for flex buses in Powders Springs and Austell. I am also involved in the mentoring program at Tapp Middle school with the United Brotherhood and at the Ron Anderson Bldg. Also, serve as Deacon at Destiny World Church. Work with Powder Springs Community Taskforce and Count Me In to create tutoring programs for students that, I helped to coordinate. I'm very dedicated to the District 4 community and have established trust with residents, businesses and other local elected officials such as Mayors, State Representatives, Senators and City Council Officers.
2. What is the greatest long-term challenge facing the community in which you seek to represent?
In order for District 4 to continue as a vibrant growing community, we need to assure sustainable economic growth that includes: workforce development, affordable housing, A healthy and thriving businesses environmental, positive land development, improve public safety, accessible transportation, a focus on infrastructure and abundant green space. Our growth should not ignore seniors citizens, youth nor millennials. Arts and culture affairs, increase civil engagement, historical preservation and environmental concerns are additional areas of focus.
3. What is your solution to that challenge?
I hope to develop a partnership with banks to provide mortgages for teachers, police officers, and first responders. I will make sure our infrastructure remains sustainable for future smart growth of communities that includes sidewalks, roadways, sewer capacity, water quality and traffic measures. I will work to provide new ways to inform the community of business zoning requests that may affect their quality of life. I will consult with experts in environmental controls and transportation officials to find innovative and convenient ways for less congested local travel. Major businesses will be held accountable for their decisions, such as apartment building owners, commercial and manufacturing businesses, etc.
Office running for: Cobb County Commissioner-District 4
Job: Senior Director of Corporate Law at MARTA
Previously held elected office: No
Family: Married to Ashanti Trent Hunt and we have a son, Jonathan J. Hunt II (Deuce). His Mother and Mother-In-Law both live in Mableton as well.
University's name and degree: Hampton University (Bachelor of Science); Case Western Reserve University - School of Law (Juris Doctor); Case Western Reserve University - Mandel School of Applied and Social Sciences (Certificate of Nonprofit Management)
Residence: We live in Mableton, GA with my entire family.
How long have you lived here? The Hunt family have been residents of Cobb County for over 15 years and our family roots can be traced back to Putnam County, GA.
Where did you grow up? My father was a Captain in the U.S. Air Force, as such, we moved around a lot but most of my life I grew up in Billerica, MA.
1. Why are you the most qualified candidate for the position?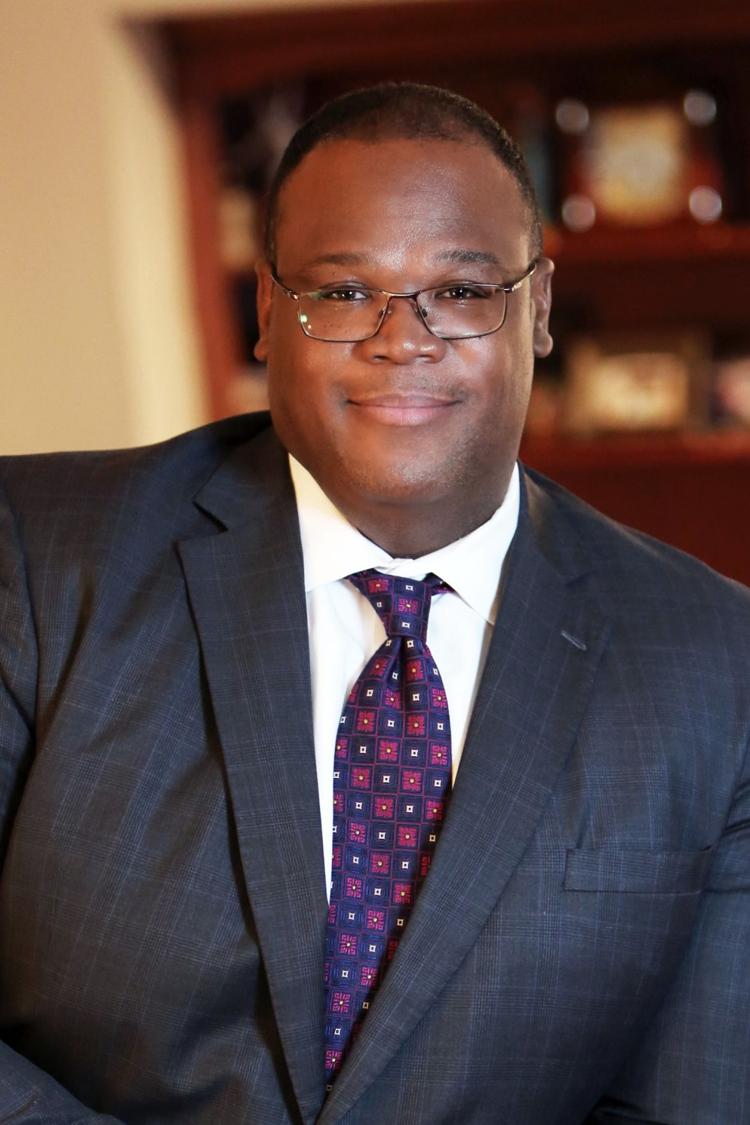 Cobb County faces near-term challenges and long-term opportunities. While the other candidates possess a variety of skills, my successful legal and public service career makes me the best prepared candidate to serve District 4. My service throughout the metropolitan Atlanta region has helped directly address some of the most pressing issues related to economic development, housing affordability, transportation and community development. Additionally, I want to bring my 19+ years of complex legal experience and 10+ years of public service experience representing and negotiating with some of the largest cities, companies and organizations in the State of Georgia to benefit Cobb County. As Commissioner, I will operate as a servant leader who will serve with humility to bring about the community driven changes that District 4 and Cobb County need.
2. What is the greatest long-term challenge facing the community in which you seek to represent?
The greatest long-term challenge facing Cobb County is improving the quality of life in the face of demands for increased services. District 4 and Cobb County are poised for rapid growth and change. Our County needs to engage in regular and sustained long range planning regarding housing issues (e.g., affordability, density, balancing rural and suburban housing needs, etc.). Housing instability negatively impacts health (mental and physical), education and economic opportunities. The disruption to the family unit and indirectly the community at-large is massive. Additionally, improving quality of life means putting neighborhoods first by making long-term infrastructure investments in roads and public transportation. If left unchecked, we will experience the pains of our indecision a decade from now. In the short term, we need our County leadership to aggressively pursue State and Federal funding to offset the economic impact of COVID-19 on the County's budget.
3. What is your solution to that challenge?
I will work with fellow Commissioners and the community to collaboratively study housing instability, develop sustainable solutions and implement/support those solutions. The appropriate solution for the eastern portions of District 4 will likely be different from the solutions that will work in the western portions of District 4. I will work to implement innovative tools to encourage and support the development of sustainable workforce housing in mixed use intergenerational developments throughout the County. Improving resident mobility and access to jobs greatly reduces housing instability and improves the economy throughout the County. I will work with leadership to improve access to job centers by improving our roads and increasing access to a more robust public transportation system for those who are transit dependent. We can meet these needs in a fiscally prudent manner by engaging in long-range infrastructure review, planning and investment to mitigate the negative impacts of indecision.
Office running for: District 4 Cobb County Commissioner
Job: Former Youth Minister, Currently Insurance Client Support Officer and Campaign Manager.
Previously held elected office: N/A
Family: Wife, Mother-In-Law and 2 chihuahuas
University's name and degree: Georgia State University' Degree in Political Science
Military service: Georgia National Guardsmen 2014-2020 6 years
Where did you grow up? Mableton
How long have you lived here? 25 years
1. Why are you the most qualified candidate for the position?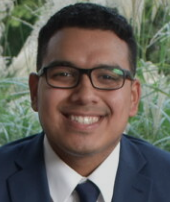 The County Commissioner role is intensively structuring the future of the county through zoning, service management, and appropriating the budget for the county's resources, but this role is not just an administrative role, it is an elected official's role. That role is to best represent the community of the district. District 4 has continuously grown diversely in demographics of class and ethnicity. I believe I am the utmost qualified candidate to represent the community because as a lifelong resident of the district, former intern at the state judiciary committee, former youth minister, and former national guardsmen of the state of Georgia, I know what it means to serve the community and place it above all. I believe that intrinsically, if you do not get the importance of centering the community's needs, then all else will be for a community that does not benefit, putting the community's future at stake.
2. What is the greatest long-term challenge facing the community in which you seek to represent?
The greatest long-term challenge facing the community is the disparities that evolve when there is an absence of equity. I have had the privilege to speak to community members of their concerns regarding District 4 and have heard different perspectives of what people believe is most needed. That answer is Equity. Equity in the opportunity for housing, expansion to a reliable, affordable, rapid transportation, and equitable sustainability and equity in the court and jail system we have in the county, which create further disparities in minorities and the working class.
3. What is your solution to that challenge?
I will work with the community to create a Commission of Human Rights that will tackle and dilute the need level of resources for the district, give the voice to the community to speak against the disparities in the county. The commission will work to assess the needs of the senior community, assess the need of affordable housing, fight against injustices and negligence of housing communities, and assure equity in practices of local businesses and the healthcare systems. The Commission will ensure we create a plan for future developments where all can access grocery stores and banks, giving communities a higher quality of life where transportation may not be a threshold for their success. The Commission will bring true equity and a brighter future to our neighborhoods that transpires class and race. Equity is about creating opportunities to a healthy success for all and that is my goal as commissioner.
Office running for: Cobb County Commissioner, District 4
Job: Managing Director of AP Advertising & PR Worldwide, journalist and contributor for the Cobb County Courier and Adjunct Professor at Clark Atlanta University
Previously held elected office: none
University's name and degree: B. A. in English/Advertising from Flagler College, St. Augustine, FL; M. P. S. (Master's) in Strategic Public Relations from The George Washington University School of Political Management, Washington, DC
Where did you grow up? Nesmith, South Carolina
How long have you lived here? 13 years
1. Why are you the most qualified candidate for the position?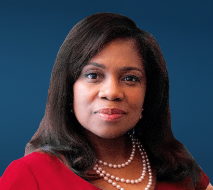 My vision, passion, relationships and experience in South Cobb most qualifies me for the seat. With a background in issue and crisis management, community engagement, media relations and branding, I have operated 23 years as a business owner--surviving three economic downturns. This experience comes with having built many relationships helpful for creating a new economy for South Cobb. Through work and clients in the medical, environmental, governmental, education and automotive industries, I developed strategic marketing plans for companies, managed projects to improve businesses' valuations for sale, consulted on remediation teams to bring businesses back into compliance and responded to environmental sustainability and redevelopment bids on behalf of municipalities. In 2015, my agency took the lead on the rebranding campaign for South Cobb that led to robust community engagement, an identity for the area, wayfinding signage and landscaping improvements, along I-20. 
2. What is the greatest long-term challenge facing the community in which you seek to represent?
The greatest long-term challenge is turning South Cobb right-side-up through significant investments and redevelopment after many years of neglect. The district has been fraught with undesirable development--eyesores and undeveloped land that could be useful to improve the quality of life residents. District four specifically is ripe for a large renewable energy employer with clean, safe jobs for residents, housing for the missing middle and underserved communities, a workforce development center, a small business incubator and a plan for homelessness. In addition, residents lack choices for fresh food in some areas, banks, hotels, and other attractions that build confidence for resident retention. The pandemic COVID-19 has elevated and amplified these issues, including inadequate incomes and job inequities, food insecurities, lack of affordable housing and adequate health care. Assembling products that address all of these challenges would not come without careful considerations.
3. What is your solution to that challenge?
Reviewing the comprehensive plan and future land use map along with municipalities, school board members in the district, stakeholder groups, staff, citizens and special interest groups will determine the best course of action for implementing a vision for South Cobb. As commissioner, I would lead coordination between Cobb County economic development, the Cobb Chamber Commerce and the South Cobb Redevelopment Authority to target and recruit high-paying jobs in renewable energy. Employment opportunities for local citizens would include solar and other sustainable energy to create higher incomes for families with skilled and professional experience. This investment would be a catalyst for other development, such as hotels, banks, fresh foods, and arts and entertainment complexes. Job creation moreover would be an argument for better mobility for residents, development of quality affordable housing, workforce development centers to support local citizens and small business incubators to prepare for entrepreneurs for zoning and launch in the district.
Continuing the plans from the rebranding, we will create a portal for South Cobb that demonstrates the identity of the area to be one of the most environmentally-friendly and a hotspot for arts and entertainment, historical sites and outdoor and nature-based tourism. Visitors who explore Welcome to South Cobb will be able to understand our vision for development, take advantage of social responsibility opportunities with schools and be able to patronize small businesses here related to hospitality and tourism. The tax revenues from guest spending would build the SPLOST fund for more capital improvements, such as sidewalks, road resurfacing, etc.
Finally, the transit conversation would be put to rest with considerable community engagement and profit-centered solutions that would provide citizens with information to exercise their democracy for a decision on the best path for mobility.
Office running for: Cobb County Commissioner, District 4
Job: Co-Owner of Sheffield Realty Group, Inc.
Previously held elected office: None
Family: Husband of 20 years
University's name and degree: John Jay College of Criminal Justice, Bachelor of Science in Criminal Justice
Where did you grow up? Brooklyn, NY
How long have you lived here? 25 years. 
1. Why are you the most qualified candidate for the position?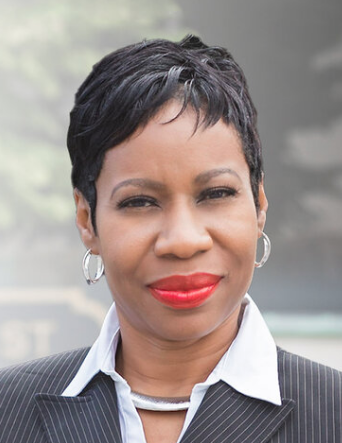 My experience serving on the Cobb County Board of Zoning Appeals (BZA) postures me to be the best candidate for the position. Commissioner Lisa Cupid appointed me to the BZA in 2017 to represent District 4 on zoning variances. The voting decisions of the BZA have a direct impact on the aesthetics of our communities, and our property values. As a real estate broker, I am cognizant of how poor zoning decisions can adversely impact the viability of our community and property values. Serving on the Board of Zoning Appeals has reduced the learning curve for the position which will allow me to make prudent decisions from day one on the job.
I am an active and engaged community leader and currently serve as a HOA President. Serving in that role is a microcosm of being a commissioner, as the role of HOA President enacts policy and also enforces zoning laws and ordinances.
2. What is the greatest long-term challenge facing the community in which you seek to represent?
The greatest long-term challenge would be to improve our quality of life. District 4 is rich in diversity and the quality of life takes on a different meaning to those throughout the district. For some, it means having access to affordable housing, access to employment outside of the district, and transportation alternatives. For others, it means having access to healthier eateries, family-friendly restaurants, a variety of businesses, and sensible growth and development. But for all, improving our quality of life means having a clean, safe, and economically strong community.
3. What is your solution to that challenge?
Some solutions include: identifying buildings in the community that can be developed into affordable housing units; thinking "outside the bus" for viable transportation alternatives; and rewrite and amend our current zoning laws. An update in our county zoning ordinances will directly impact our land use and development. It will provide limitations on unwanted businesses and over-saturation of other businesses that are allowed in our communities. It will also attract desired businesses and development into the community. One of the many responsibilities of a commissioner is to ensure the long-term economic and environmental health of the community. Rewriting our zoning laws will reduce or eliminate zoning loopholes, police land use and development that will not negatively impact our quality of life, and provide greater environmental protections to the residents of the district which will all over time improve our quality of life.