A few years ago, I noticed a new trend on my Facebook timeline. A lot of my peers who had small children were all of a sudden posting this same small Elf on their pages.
But even though the Elf looked the same, the ways in which he or she was presented were all different. Sometimes the Elf would be hanging upside down on the mantle of a fireplace, hanging on a branch on the Christmas Tree, sitting on the counter with some cookies … really anything you could imagine.
And I wondered, what is happening? I quickly learned about Elf on the Shelf. And soon after learned the phenomenon was created by a Cobb County resident. Then I was truly interested. And much to my amazement, the rush of excitement has not died down at all since that first introduction.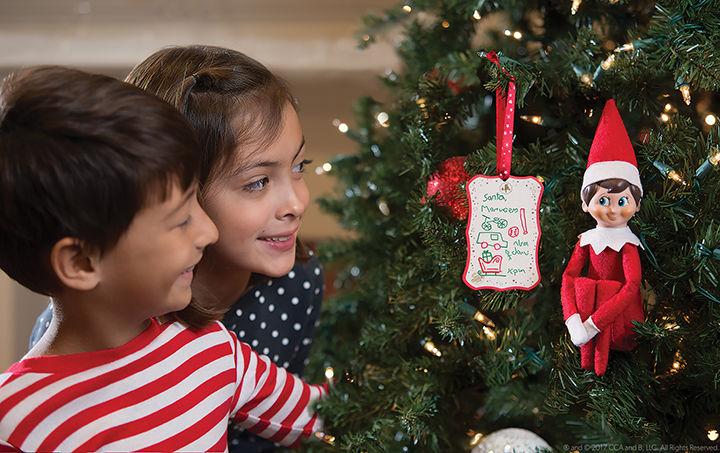 I find myself looking forward to what the Elves will get into each year around this time, and looking at the photographic evidence on my social media timelines.
I had the chance to finally talk with Chanda Bell, creator of the story that goes along with Elf on the Shelf. What began as a means to share with the world a holiday tradition within her family, has turned into a whirlwind staple of the Christmas season.
"We knew we had a special tradition," said Bell. "We just wanted to share our little family tradition."
Well that 'little family tradition' has turned into a full-blown, successful business encompassing multiple books in several different languages and new friends including Elf Pets. And while the Elves and their Pets have been delighting children and their parents for several years now, there's even more to be excited about this year.
What better way to continue the magic of Christmas with the Elves than writing a letter to Santa? Yes, we know kids have been writing letters to Santa for years and years. But this isn't your ordinary letter writing experience.
Where else can you write a letter, bake the paper in the oven so it can shrink, have the Elves deliver the elf-sized letter to Santa and then have it returned as an ornament for your tree?
"I say to people all of the time, 'Imagine what it would be like if you decorate your Christmas Tree and you could pull out all of the letters you wrote to Santa Claus,'" said Bell.
While the experience of Elf of the Shelf rings anew each season, this new addition helps to bring back the magic of Christmas with a nice reminder of the years before courtesy of these personalized ornaments, formerly Santa letters. And I'm sure kids will be excited to see and learn how special Christmas magic shrinks the paper while baking in the oven. I can't wait to see how this new addition to the Elf world gets displayed for years to come.