There's action, a few reboots and something for kids. Here's your guide to TV and film for May.
CLASSIC REBOOT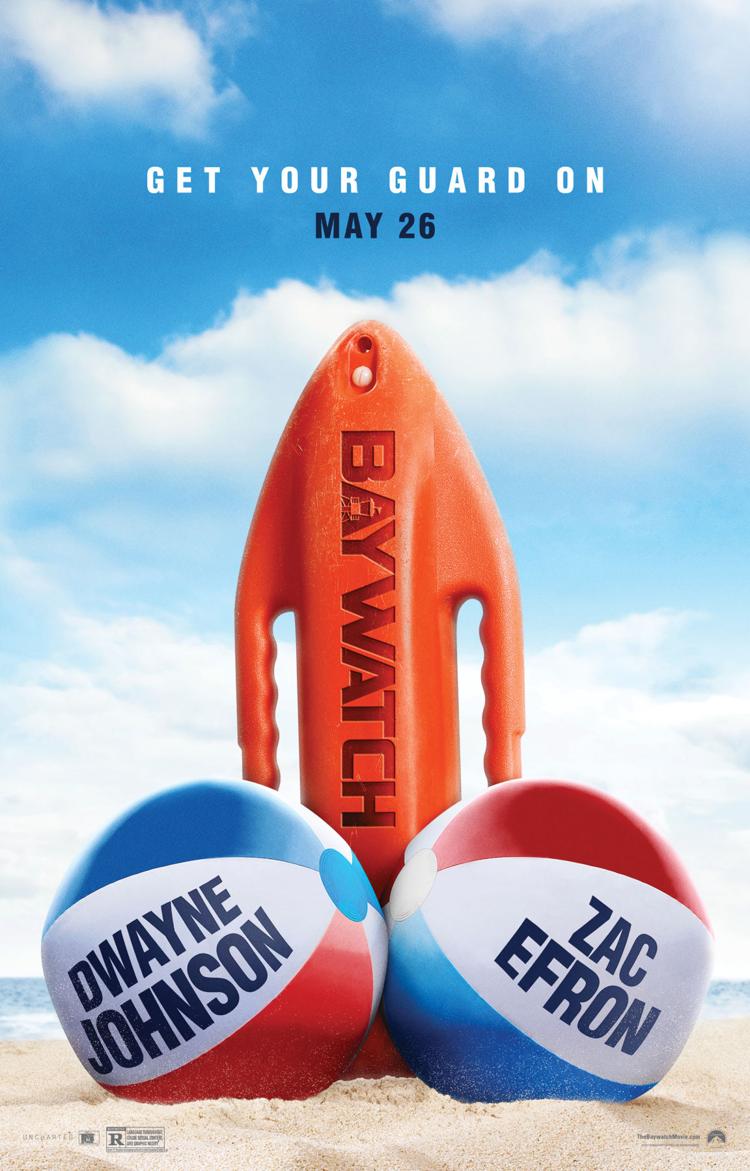 "Baywatch" follows devoted lifeguard Mitch Buchannon (Dwayne Johnson) as he butts heads with a brash new recruit (Zac Efron). Together they uncover a local criminal plot that threatens the future of the Bay. The film, a remake of the 90s television classic of the same name stars: Johnson, Efron, Priyanka Chopra, Alexandra Daddario, Jon Bass, Kelly Rohrbach and Ilfenesh Hadera.
Website: http://www.thebaywatchmovie.com/; Facebook: https://www.facebook.com/BaywatchMovie/; Twitter: @baywatchmovie; Instagram: @baywatchmovie
In theaters — May 26, 2017
---
LOVE CONNECTION
"Love Connection" May 25, 8 p.m. ET on FOX
Hosted by Emmy award winner Andy Cohen, the one-hour series amps up the original hit dating show for today's audiences. Each hour episode will feature single men and/or women in search of romance, as Cohen brings his personal brand of audacious fun to the series. Should be interesting!
---
DUCKTALES
Disney XD has ordered a reboot of the much-loved classic animated series "Ducktales." And ahead of its summer premiere, the network has already announced a pickup of a second season. The new family comedy-adventure series will once again take viewers along as Scrooge McDuck, his curious and mischief-making grandnephews Huey, Dewey and Louie, the temperamental Donald Duck and their trusty team, Webby Vanderquack, Launchpad McQuack and Mrs. Beakley, embark on high-flying adventures around the world. Follow up with @DisneyChannelPR for a summer premiere date. (Photo courtesy of DisneyXD)
---
YOUNG LOVE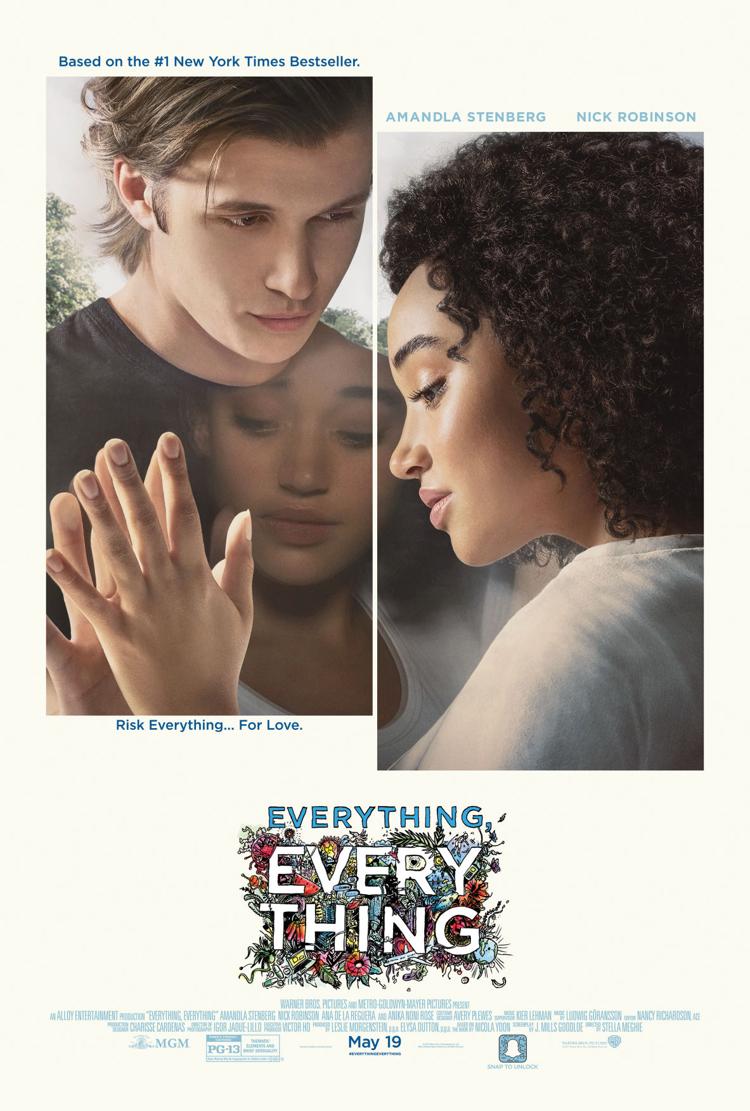 From Warner Bros. Pictures and Metro-Goldwyn-Mayer Pictures comes the romantic drama "Everything, Everything," directed by Stella Meghie and based on the bestselling book of the same name by Nicola Yoon. What if you couldn't touch anything in the outside world? Never breathe in the fresh air, feel the sun warm your face … or kiss the boy next door? "Everything, Everything" tells the unlikely love story of Maddy, a smart, curious and imaginative 18-year-old who due to an illness cannot leave the protection of the hermetically sealed environment within her house, and Olly, the boy next door who won't let that stop them. Maddy is desperate to experience the much more stimulating outside world, and the promise of her first romance. Gazing through windows and talking only through texts, she and Olly form a deep bond that leads them to risk everything to be together … even if it means losing everything. The film stars Amandla Stenberg ("The Hunger Games") as Maddy and Nick Robinson ("Jurassic World") as Olly, as well as Ana de la Reguera ("Sun Belt Express") and Anika Noni Rose ("Dreamgirls").
Website: everythingeverythingmovie.com; Hashtag: #EverythingEverything
In theaters — May 19, 2017
---
KID OF COMEDY
In "Diary Of A Wimpy Kid: The Long Haul," based on the record-breaking book series, a family road trip to attend Meemaw's 90th birthday party goes hilariously off course — thanks to Greg's newest scheme to (finally!) become famous. The film stars Jason Ian Drucker, Charlie Wright, Owen Asztalos, Tom Everett Scott and Alicia Silverstone.
Website: WimpyKidMovie.com; Twitter: @wimpykidmovie; Facebook: www.facebook.com/wimpykidmovie; Hashtag: #WimpyKid; Instagram: @wimpykidmovie
In theaters — May 19, 2017
---
WIZARD OF LIES
"The Wizard of Lies" May 20, 8 p.m. ET on HBO
Starring Robert De Niro, who also serves as an executive producer, and Michelle Pfeiffer as Bernie and Ruth Madoff, the film examines Bernie Madoff's Ponzi scheme — his deception, lies and cover-up, all as the financier's wife and sons are catapulted into a harsh and unrelenting spotlight. Alessandro Nivola, Nathan Darrow, Kristen Connolly, Lily Rabe and Hank Azaria also star. (Robert De Niro. / Photo: Craig Blankenhorn/courtesy of HBO)
---
SHAZAM!
"Beat Shazam" May 25, 9 p.m. ET on FOX
This new interactive game show will be hosted by Grammy-, Golden Globe- and Academy Award-winning actor and musician Jamie Foxx. The series pits teams of two against the clock and each other as they attempt to identify the biggest hit songs of all time. In the end, the team with the highest score will outlast the competition and go against Shazam, the world's most popular song identification app, for the chance to win a cash prize.
---
ALIEN: COVENANT
Ridley Scott returns to the universe he created, with "ALIEN: Covenant," a new chapter in his groundbreaking ALIEN franchise. The crew of the colony ship Covenant, bound for a remote planet on the far side of the galaxy, discovers what they think is an uncharted paradise, but is actually a dark, dangerous world. When they uncover a threat beyond their imagination, they must attempt a harrowing escape. The cast includes Michael Fassbender, Katherine Waterston, Billy Crudup, Danny McBride, Demián Bichir, Carmen Ejogo, Amy Seimetz, Jussie Smollett, Callie Hernandez, Nathaniel Dean, Alexander England and Benjamin Rigby.
Website: AlienCovenant.com; Facebook: www.facebook.com/AlienAnthology/; Twitter: @AlienAnthology; Instagram: @AlienAnthology/; Hashtag: #AlienCovenant
In theaters — May 19, 2017
---
KING ARTHUR
Acclaimed filmmaker Guy Ritchie brings his dynamic style to the epic fantasy action adventure "King Arthur: Legend of the Sword." Starring Charlie Hunnam in the title role, the film is an iconoclastic take on the classic Excalibur myth, tracing Arthur's journey from the streets to the throne. When the child Arthur's father is murdered, Vortigern (Jude Law), Arthur's uncle, seizes the crown. Robbed of his birthright and with no idea who he truly is, Arthur comes up the hard way in the back alleys of the city. But once he pulls the sword from the stone, his life is turned upside down and he is forced to acknowledge his true legacy … whether he likes it or not.
Starring with Hunnam (FX's "Sons of Anarchy") and Oscar nominee Law ("Cold Mountain," "The Talented Mr. Ripley") are Astrid Bergès-Frisbey ("Pirates of the Caribbean: On Stranger Tides") as Mage; Oscar nominee Djimon Hounsou ("Blood Diamond," "In America") as Bedivere; Aidan Gillen (HBO's "Game of Thrones") as Goosefat Bill; and Eric Bana ("Star Trek") as Arthur's father, King Uther Pendragon.
Facebook: www.facebook.com/KingArthurMovie; Twitter: @kingarthurmovie; Instagram: @kingarthurmovie; Hashtag: #KingArthur (Photo courtesy of Warner Bros. Pictures)
In theaters — May 12, 2017