Gone are the days of a summer lull thanks to streaming services, but we are still highly anticipating the fall lineup. And here's a list of films and TV shows that are due this month. 
---
NEW SHONDALAND HOME
Netflix continues to be on the winning end. It was recently announced that award-winning writer/producer Shonda Rhimes ("Grey's Anatomy," "Scandal," "How To Get Away with Murder," "Private Practice") will be taking her talents over to the streaming service exclusively. The new multi-year deal will see Rhimes producing new series and other projects. Longtime producing partner, Betsy Beers makes the move to Netflix as well.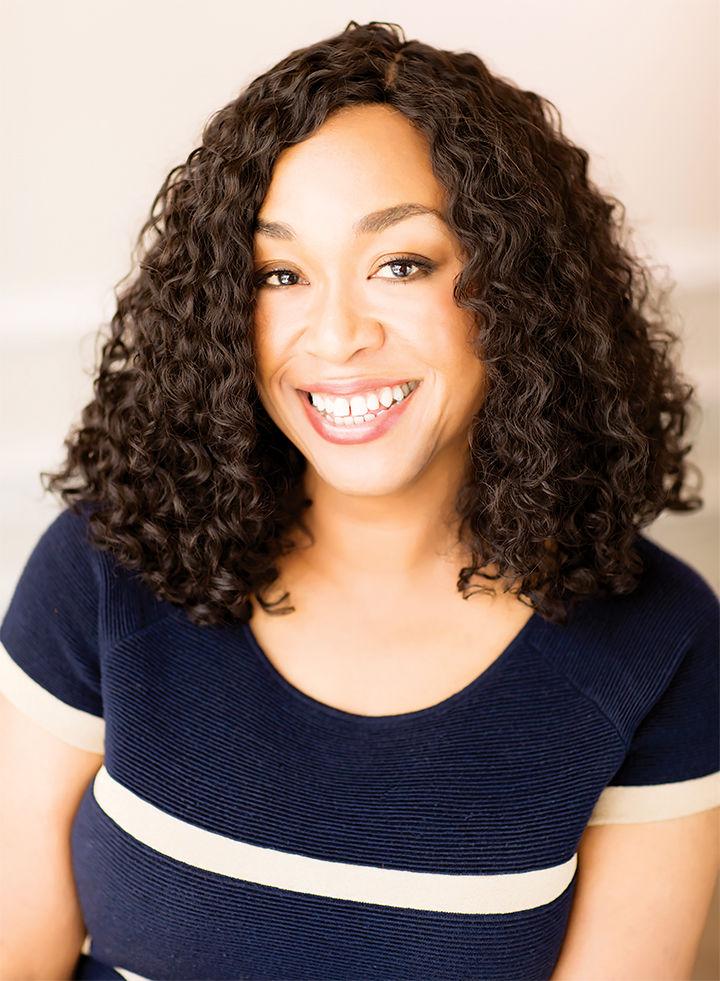 "Shondaland's move to Netflix is the result of a shared plan Ted Sarandos and I built based on my vision for myself as a storyteller and for the evolution of my company," said Rhimes. "Ted provides a clear, fearless space for creators at Netflix. He understood what I was looking for -- the opportunity to build a vibrant new storytelling home for writers with the unique creative freedom and instantaneous global reach provided by Netflix's singular sense of innovation. The future of Shondaland at Netflix has limitless possibilities."
---
NEW STREAMING SERVICE FOR DISNEY
Disney will launch its own streaming service for its central Disney and Pixar brands and another for live sports. This will end the company's distribution deal with Netflix. Disney will be able to charge consumers directly for access to its popular movies and sporting events. The service will house its new animated and live-action Disney and Pixar movies, as well as older movies and shows from the Disney channel, Disney Junior and Disney XD and original TV and films. 
---
CLASSIC TV
HULU is bringing back nostalgic television with "Full House," "Family Matters," "Step by Step," "Perfect Strangers" and "Hangin' with Mr. Cooper" — thanks to a deal with Warner Bros. Domestic Television Distribution.
The full libraries will launch exclusively on Sept. 29, 2017. 
---
'WILL & GRACE'
"Will & Grace" Sept. 28, 9 p.m. ET on NBC
NBC is officially bringing back television's favorite foursome with a 12-episode limited run of "Will & Grace" during the 2017-18 season. (And it's already been picked up for a second season!) Stars Eric McCormack, Debra Messing, Sean Hayes and Megan Mullally — each of whom received at least one Emmy Award for their respective performances throughout the series — will be back, and original series creators Max Mutchnick and David Kohan will act as showrunners and executive producers. Legendary director James Burrows, who directed every episode of the show during its initial eight-year run, is on board to direct and executive produce.
---
'THE LEGA NINJAGO MOVIE'
The battle for NINJAGO City calls to action young Master Builder Lloyd, aka the Green Ninja, along with his friends, who are all secret ninja warriors. Led by Master Wu, as wise-cracking as he is wise, they must defeat evil warlord Garmadon, The Worst Guy Ever, who also happens to be Lloyd's dad. The epic showdown will test this team of modern-day ninjas who must learn to check their egos and pull together to unleash their inner power of Spinjitzu.
In theaters — Sept. 22, 2017
---
'FLATLINERS'
In "Flatliners," five medical students, obsessed by the mystery of what lies beyond the confines of life, embark on a daring and dangerous experiment: by stopping their hearts for short periods of time, each triggers a near-death experience — giving them a firsthand account of the afterlife. But as their experiments become increasingly dangerous, they are each haunted by the sins of their pasts, brought on by the paranormal consequences of trespassing to the other side. The film stars Ellen Page, Diego Luna, Nina Dobrev, James Norton and Kiersey Clemons. We'll see how it stacks up 27 years after the original that starred Kiefer Sutherland, Julia Roberts, Kevin Bacon, William Baldwin and Oliver Platt.
In theaters — Sept. 29, 2017
---
ABC
"The Good Doctor" Sept. 25, 10 p.m. ET on ABC -- "The Good Doctor" stars Freddie Highmore ("Bates Motel") as a young surgeon with autism and savant syndrome. 
"Marvel's Inhumans" Sept. 29, 8 p.m. ET on ABC — The two-hour season premiere will introduce us to Marvel's legendary comic book characters.
"How to Get Away with Murder" Sept. 28, 10 p.m. ET on ABC -- Season 4 of this Shondaland hit will bring us back into the saga and drama of Annalise Keating and her beleaguered law students.
---
STAR TREK RETURNS
"Star Trek: Discovery" Sept. 24, 8:30 p.m. ET on CBS and CBS All Access
"Star Trek: Discovery" will premiere on CBS and will be available on-demand on CBS All Access. After premiere night, all new episodes will be available on-demand weekly on Sundays exclusively for CBS All Access subscribers in the U.S.
---
'THE MINDY PROJECT'
"The Mindy Project" Sept. 12, on HULU
She's done it! After five seasons of The Mindy Project, Mindy's bagged herself a husband. Sure, an impulsive elopement wasn't the fairy tale wedding of her dreams, but now it's finally time to see what comes after "I do." But it's hard for Mindy (Mindy Kaling) to settle down as a married lady when there's so much juicy drama at Shulman and Associates! As Jeremy (Ed Weeks) and Anna (Rebecca Rittenhouse) navigate the uncertainties of a new relationship, Tamra (Xosha Roquemore) signs on to be Lahiri Fertility's newest — and top-secret — patient. And as The Mindy Project's hilarious final season draws to a close, will Morgan (Ike Barinholtz), Jody (Garret Dillahunt) and the rest of the doctors and nurses find their happily ever after? And will Mindy decide that "having it all" is really all she ever wanted?
---
FOX
"The Orville" Sept. 10, 8 p.m. ET on FOX and Sept. 17, 8 p.m. on FOX
The new live-action, one-hour space adventure will debut with a special two-night premiere. It is set 400 years in the future that follows the exploits of The U.S.S. Orville, a mid-level exploratory spaceship. Its crew, both human and alien, face the wonders and dangers of outer space, while also dealing with the problems of everyday life. | In one epic night of drama, "Empire" and "Star" will have a crossover event for the premiere of their seasons. "Empire", Sept. 27, 8 p.m.; "Star", Sept. 27, 9 p.m.
---
Film industry generates $9.5 billion for Georgia's economy
Gov. Nathan Deal recently announced that Georgia-lensed feature film and television productions generated an economic impact of $9.5 billion during fiscal year 2017. The 320 feature film and television productions shot in Georgia represent $2.7 billion in direct spending in the state.
"Georgia's film industry supports thousands of jobs, boosts small business growth and expands offerings for tourists," said Deal. "As one of the top places in the world for film, Georgia hosted a remarkable 320 film and television productions during the last fiscal year. These productions mean new economic opportunities and real investments in local communities. We are committed to further establishing Georgia as a top film destination and introducing film companies to the Camera Ready backdrops available across Georgia."
In addition to the increase in production expenditures, Georgia has experienced significant infrastructure growth with multiple announcements in fiscal year 2017, including the announcement of Three Ring Studios in Covington. With this additional infrastructure, Georgia can accommodate larger tent pole productions with more capacity for multiple film projects.
Georgia-filmed movies scheduled to open in theaters this month include:
"American Made" starring Tom Cruise and Domhnall Gleason, opens Sept. 29.
"The Silent Man" starring Liam Neeson and Diane Lane, opens Sept. 29.
---
FX Networks CEO: TV at risk of ominous state of monopoly
The peak TV era of expanding programming choices is at risk of moving into an ominous state of monopoly, FX Networks CEO John Landgraf said.
Viewers and those who make shows could be the ultimate losers, he said.
"I don't want artists to find themselves in a situation where there's only two buyers that matter," Landgraf told a TV critics' meeting last month.
Painting a dark picture of the broader U.S. economy, he argued that it's beset by a lack of market regulation that has allowed "one sector after another to be swallowed by a single company or a tiny handful of companies," from airlines to retail to social media.
FX Networks and others are in a battle with newcomers including Netflix, Amazon and Apple TV that operate under an economic model that rewards increasing the scale of domination over current profits, Landgraf said.
For those wondering what's behind more TV shows than anyone can watch, "understand that a good share of that programming is being produced at a loss, in the belief that it will drive a massive shift in the share of consumption" that will swamp competitors, he said.
"It's a stiff headwind for anybody," he said, including other cable outlets such as AMC and HBO.
But there's value in FX's curation of carefully selected and produced shows, such as "The Americans" and "American Horror Story," he said.
He continued sounding the alarm about a saturated TV market. The latest tally indicates the number of shows this year could top 500, even before Apple TV dives fully into the game, Landgraf said. FX Networks announced last month it's increasing its availability to viewers with FX+, offering a library of its programming on demand and without commercials for $5.99 per month. The service will roll out Sept. 5 for Comcast customers but deals are being negotiated with other providers, Landgraf said.