While the core fall TV lineup began two months ago, there are a few new shows/documentaries coming this month. Film-wise, there are some much-hyped movies we're looking forward to. Here's your guide. 
---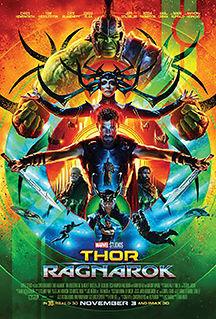 In Marvel Studios' "Thor: Ragnarok," Thor is imprisoned on the other side of the universe without his mighty hammer and finds himself in a race against time to get back to Asgard to stop Ragnarok — the destruction of his homeworld and the end of Asgardian civilization — at the hands of an all-powerful new threat, the ruthless Hela. But first he must survive a deadly gladiatorial contest that pits him against his former ally and fellow Avenger — the incredible Hulk! The film stars Chris Hemsworth, Tom Hiddleston, Cate Blanchett, Idris Elba, Jeff Goldblum, Tessa Thompson, Karl Urban, Mark Ruffalo and Anthony Hopkins.
Facebook: www.facebook.com/Thor | Twitter: @ThorOfficial
In theaters — November 3, 2017
---
"The Cromarties" Nov. 9, 10:30 p.m. ET on USA
For the first time in 11 years since being drafted into the NFL, Antonio Cromartie is a full-time dad. Terricka, his wife, loves having Antonio home to help raise their five, soon to be six, kids, but Antonio's OCD, intense competitiveness and his raising their kids the same way he would coach a football team may prove to be too much for the whole house! There's not exactly a playbook for parenting, but as a team, Antonio and Terricka are making their own rules.
---
"Justice League"
Fueled by his restored faith in humanity and inspired by Superman's selfless act, Bruce Wayne enlists the help of his newfound ally, Diana Prince, to face an even greater enemy. Together, Batman and Wonder Woman work quickly to find and recruit a team of metahumans to stand against this newly awakened threat. But despite the formation of this unprecedented league of heroes — Batman, Wonder Woman, Aquaman, Cyborg and The Flash — it may already be too late to save the planet from an assault of catastrophic proportions.
Website: www.justiceleaguethemovie.com; Facebook: www.facebook.com/justiceleagueofficial; Twitter: @justiceleaguewb; Instagram: @justiceleague; Hashtag: #JusticeLeague
In theaters — November 17, 2017 (Photo: Clay Enos / TM & DC Comics)
---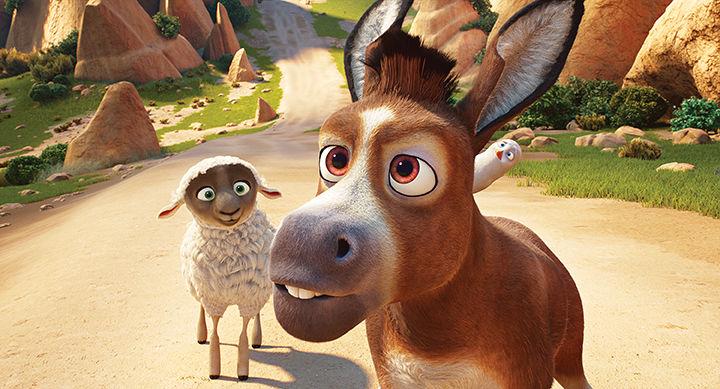 In Sony Pictures Animation's "The Star," a small but brave donkey named Bo yearns for a life beyond his daily grind at the village mill. One day he finds the courage to break free, and finally goes on the adventure of his dreams. On his journey, he teams up with Ruth, a loveable sheep who has lost her flock and Dave, a dove with lofty aspirations. Along with three wisecracking camels and some eccentric stable animals, Bo and his new friends follow the Star and become unlikely heroes in the greatest story ever told — the first Christmas.
In theaters — November 10, 2017
(photo courtesy of Sony Pictures Animation)
---
"AMC Visionaries: Robert Kirkman's Secret History of Comics" Nov. 12, 11 p.m. ET on AMC
"AMC Visionaries: Robert Kirkman's Secret History of Comics" will premiere as a two-night television event starting Nov. 12 at 11 p.m. ET/PT, followed by a second episode Nov. 13 at 10 p.m. ET/PT, in its regular time slot. The six-part one-hour documentary series takes a deeper look into the stories, people and events that have transformed the world of comic books and features interviews with icons such as Stan Lee, Patty Jenkins, Lynda Carter, Kevin Smith, Famke Janssen, J.K. Simmons, Michelle Rodriguez and Todd McFarlane, among many others.
---
Oglethorpe University Museum of Art's Hispaniola Exhibit is presenting a film series. It is showing the movie "Deported" on November 2, 2017 at 7 p.m. This is a film by Rachèle Magloire and Chantal Regnault. It gives voice to offenders who, at the end of their prison sentence in North America, are deported to their home country, Haiti. A new life begins for these "Americans" in Port-au-Prince, a city they left as children. This free event will be held in the Dolive Theater, which is on the second floor, Philip Weltner Library, Lowry Hall. It is part of the campus-wide celebration, "Hispaniola: A Celebration of Haiti and the Dominican Republic." The exhibition Hispaniola is on view in OUMA through December 17, 2017.
---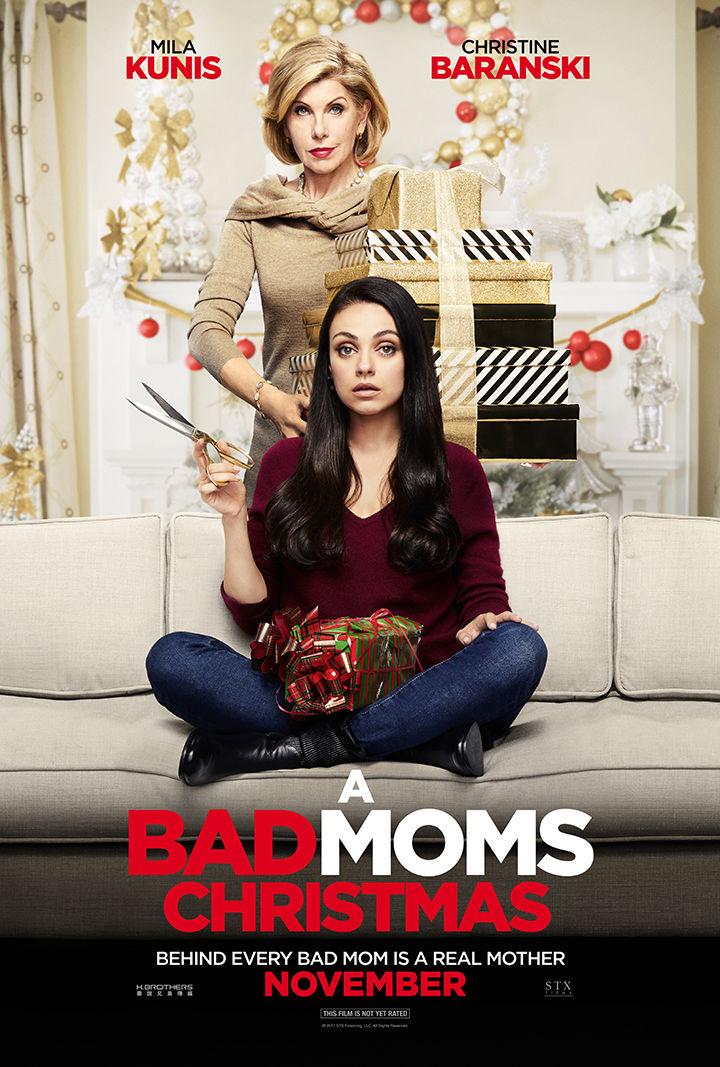 "A Bad Moms Christmas" follows our three underappreciated and overburdened women as they rebel against the challenges and expectations of the Super Bowl for moms: Christmas. And if creating a more perfect holiday for their families wasn't hard enough, they have to do all of that while hosting and entertaining their own mothers. By the end of the journey, our moms will redefine how to make the holidays special for all and discover a closer relationship with their mothers. The film stars Mila Kunis, Kristen Bell, Kathryn Hahn, Jay Hernandez, Cheryl Hines, Peter Gallagher, Justin Hartley, David Walton, with Christine Baranski and Susan Sarandon.
Facebook: www.facebook.com/BadMoms; Twitter: @BadMoms; Instagram: @BadMoms; Hashtag: #BadMomsXmas
In theaters — November 1, 2017 (Photo: Hilary Bronwyn Gayle)
---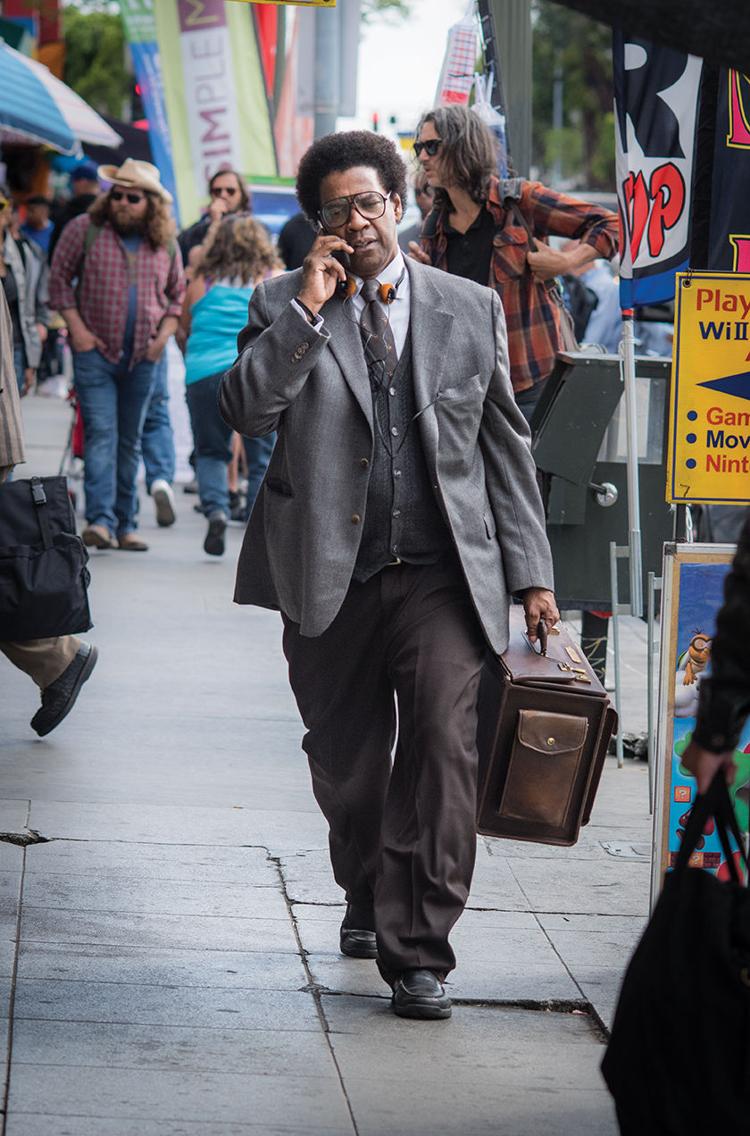 "Roman J. Israel, Esq." is a dramatic thriller set in the underbelly of the overburdened Los Angeles criminal court system. Denzel Washington stars as a driven, idealistic defense attorney whose life is upended when a turbulent series of events challenges the activism that has defined his career. Colin Farrell costars as the ambitious, monied lawyer who recruits Roman to his firm.
Facebook: www.facebook.com/RomanJIsraelEsq; Twitter: @RomanJIsraelEsq; Instagram: @romanjisraelesq; Hashtag: #RomanIsraelMovie
In theaters — November 17, 2017 (Photo: Glen Wilson)
---
"Baltimore Rising" November on HBO
In the wake of the 2015 death of Freddie Gray in police custody, Baltimore was a city on the edge. Peaceful protests and destructive riots erupted in the immediate aftermath of Gray's death, while the city waited to hear the fate of the six police officers involved in the incident, reflecting the deep divisions between authorities and the community — and underscoring the urgent need for reconciliation.
Directed by Sonja Sohn (one of the stars of the HBO series "The Wire"), "Baltimore Rising" follows activists, police officers, community leaders and gang affiliates, who struggle to hold Baltimore together, even as the homicide rate hits record levels. The strife that grips the city following Gray's death exposes longstanding fault lines in a distraught and damaged community. The documentary chronicles the determined efforts of people on all sides who fight for justice and work to make their city better, sometimes coming together in unexpected ways, discovering a common humanity where before they often saw each other only as adversaries.
---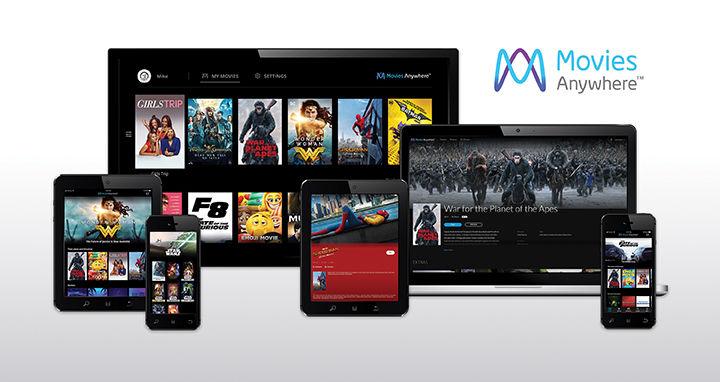 As if there weren't enough ways to watch your favorite films. Movies Anywhere recently launched with an unprecedented five Hollywood studios and four major digital retailers on board. Using the free app and website, consumers can access all their eligible movies by connecting their Movies Anywhere account with their participating digital retailer accounts. It syncs users' libraries across their connected accounts, so consumers can watch their purchased and redeemed digital movies on an array of devices. Users can get up to five free movies to build their movie library when they connect participating digital retailer accounts — iTunes, Amazon video, Vudu or Google Play. It initially features over 7,300 digital movies.
---
From the novel by best-selling author Agatha Christie, "Murder on the Orient Express" tells the tale of 13 strangers stranded on a train, where everyone's a suspect. Kenneth Branagh directs and leads an all-star cast including Penélope Cruz, Willem Dafoe, Judi Dench, Johnny Depp, Michelle Pfeiffer, Daisy Ridley and Josh Gad.
What starts out as a lavish train ride through Europe quickly unfolds into one of the most stylish, suspenseful and thrilling mysteries ever told. One man must race against time to solve the puzzle before the murderer strikes again.
Website: CluesAreEverywhere.com; Facebook: www.facebook.com/OrientExpressMovie; Twitter: @OrientExpress; Instagram: @OrientExpressMovie/; Hashtag: #OrientExpressMovie
In theaters — November 10, 2017