Welcome to 2018! If you're looking for something new to get into, check out this list of the top shows and movies out now and those coming soon. 
---
"grown-ish" premiered Jan. 3, 8 p.m. on Freeform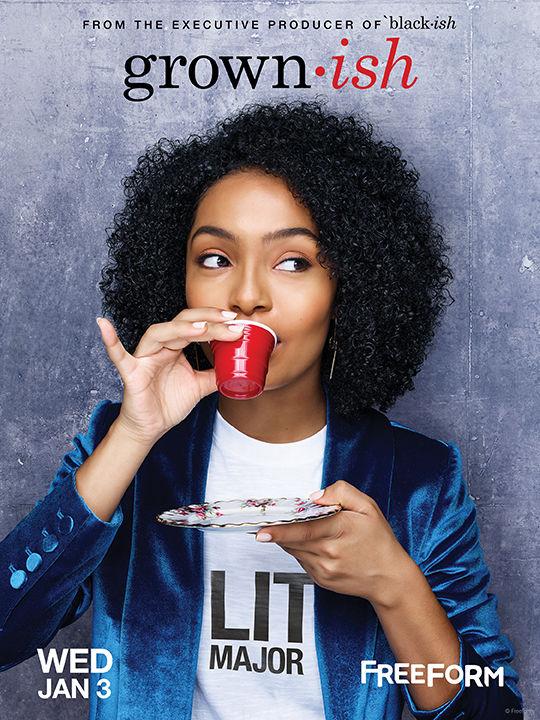 We're a few episodes in and "grown-ish" started off well for the half-hour comedy tackling current social issues and complexities facing both students and administrators. It follows Zoey (Yara Shahidi), Dre (Anthony Anderson) and Rainbow's (Tracee Ellis Ross) popular, entitled, stylish and socially active 17-year-old daughter from ABC's Emmy-nominated comedy "black-ish," as she heads into her freshman year of college.
The cast includes Trevor Jackson as Aaron Jackson, Jordan Buhat as Vivek Shah, Emily Arlook as Nomi Segal, Francia Raisa as Ana Torres, Chris Parnell as Dean Parker and Deon Cole as Charlie Telphy. Chloe Bailey, Halle Bailey and Luka Sabbat also recur in the series.
---
"The Four: Battle for Stardom" Jan. 4, 8 p.m. on Fox
Fox's new singing competition series, "The Four: Battle for Stardom," debuted Jan. 4. The show's panel of experts include Grammy Award-winning musician, record producer and songwriter Sean "Diddy" Combs, record-producing hit-maker DJ Khaled, Grammy-winning recording artist and songwriter Meghan Trainor and record label executive Charlie Walk.
These panelists are true star-makers and are responsible for some of the biggest hits and recording artists in the music industry today. In the competition, four top-notch singers, spanning all music genres, will fight each week to defend their coveted seats on the show, as determined newcomers challenge them and try to knock them out of the competition.
The singer who is the last standing at the end of the competition will earn the ultimate prize: the panel of industry experts becomes key players on the winner's team. This elite group of star makers will guide the winner's career to help make him or her a breakout star.
---
"Proud Mary"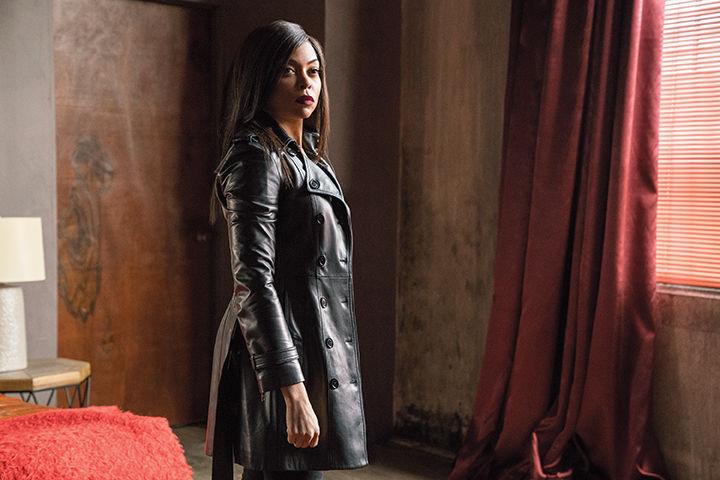 Taraji P. Henson is Mary, a hitwoman working for an organized crime family in Boston, whose life is completely turned around when she meets a young boy whose path she crosses when a professional hit goes bad. "Proud Mary" stars Henson, Billy Brown, Jahi Di'Allo Winston and Danny Glover.
In theaters — Jan. 12
---
New Lifetime films
Lifetime kicks off 2018 with a trio of feature movies based on the true stories of three women who have made lasting impressions in our world. Beginning Jan. 20 at 8 p.m., with the premiere of "Cocaine Godmother: The Griselda Blanco Story," Academy Award winner Catherine Zeta-Jones stars in the true story of the most infamous woman in the drug world who fiercely and ruthlessly ran the cocaine trade in America.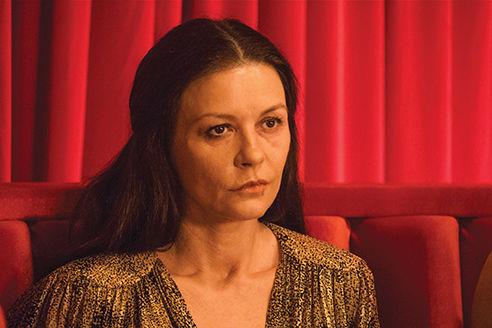 On Jan. 27 at 8 p.m., Grammy winner Toni Braxton stars in "Faith Under Fire: The Antoinette Tuff Story," the true story of a heroic bookkeeper who saved the lives of hundreds by preventing a school shooting.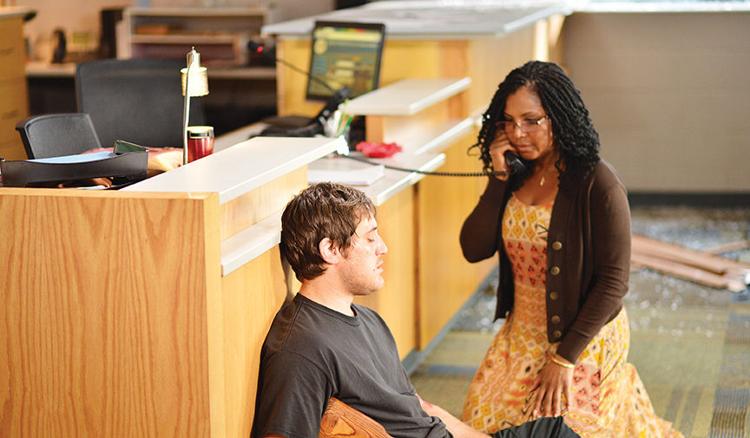 Then Lifetime goes for the gold Feb. 3 at 8 p.m. with the biopic "The Simone Biles Story" the inspiring true story of the most decorated gymnast in the world starring Tisha Campbell-Martin, Julius Tennon and introducing Jeanté Godlock as Biles.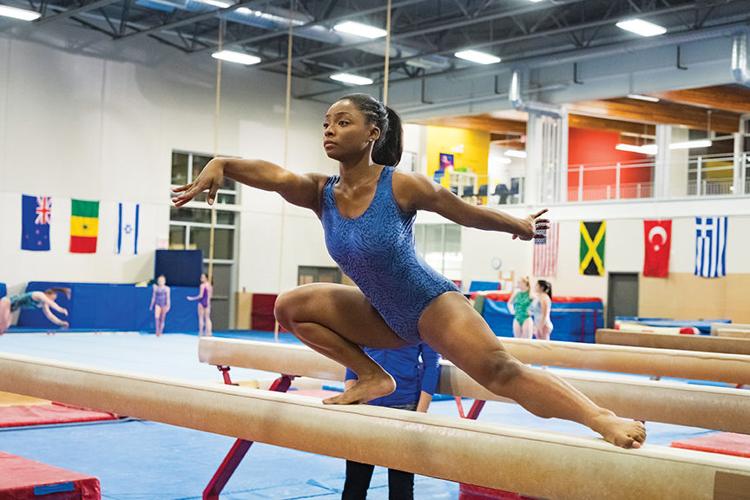 ---
A new hero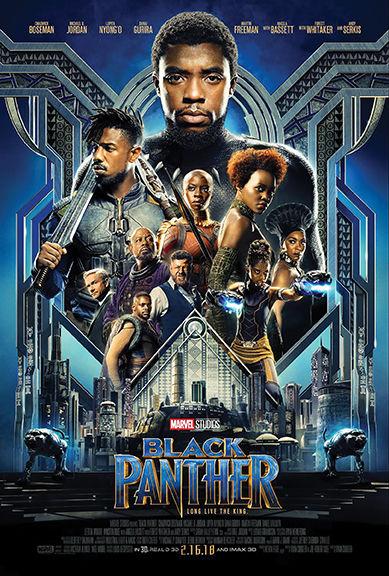 Marvel Studios' "Black Panther" follows T'Challa who, after the death of his father, the King of Wakanda, returns home to the isolated, technologically advanced African nation to succeed to the throne and take his rightful place as king. But when a powerful old enemy reappears, T'Challa's mettle as king — and Black Panther — is tested when he is drawn into a formidable conflict that puts the fate of Wakanda and the entire world at risk.
Faced with treachery and danger, the young king must rally his allies and release the full power of Black Panther to defeat his foes and secure the safety of his people and their way of life. The cast includes Chadwick Boseman, Michael B. Jordan, Lupita Nyong'o, Danai Gurira, Martin Freeman, Daniel Kaluuya, Letitia Wright, Winston Duke, Angela Bassett, Forest Whitaker and Andy Serkis.
Website: www.marvel.com; Facebook: www.facebook.com/marvelstudios; Twitter: @theblackpanther; Instagram: @blackpanther
In theaters — Feb. 16
---
A love story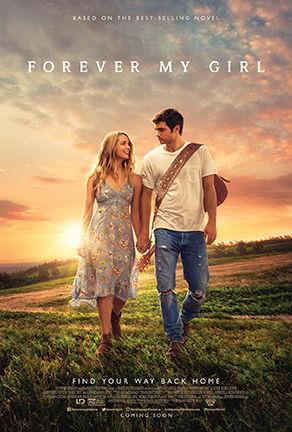 "Forever My Girl" tells the story of music super-star Liam Page (Alex Roe) who left his bride, Josie (Jessica Rothe), at the altar, choosing fame and fortune instead.
However, Liam never got over Josie, his one true love, nor did he ever forget his Southern roots in the small community where he was born and raised. When he unexpectedly returns to his hometown for the funeral of his high school best friend, Liam is suddenly faced with the consequences of all that he left behind.
Website: www.forevermygirlthemovie.com/; Facebook: www.facebook.com/forevermygirlmovie; Twitter: @4evermygirl; Instagram: @forevermygirlthemovie; Hashtag: #ForeverMyGirl
In theaters — Jan. 19
---
'Peter Rabbit'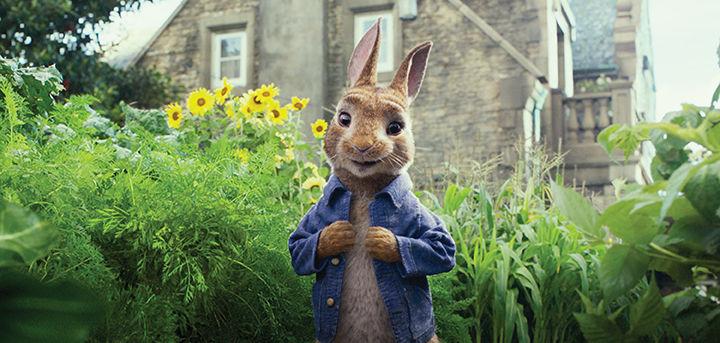 "Peter Rabbit," the mischievous and adventurous hero who has captivated generations of readers, now takes on the starring role of his own irreverent, contemporary comedy with attitude.
In the film, Peter's feud with Mr. McGregor (Domhnall Gleeson) escalates to greater heights than ever before as they rival for the affections of the warm-hearted animal lover who lives next door (Rose Byrne).
James Corden voices the character of Peter with playful spirit and wild charm, with Margot Robbie, Elizabeth Debicki and Daisy Ridley performing the voice roles of the triplets, Flopsy, Mopsy and Cottontail.
In theaters — Feb. 9
---
One last fight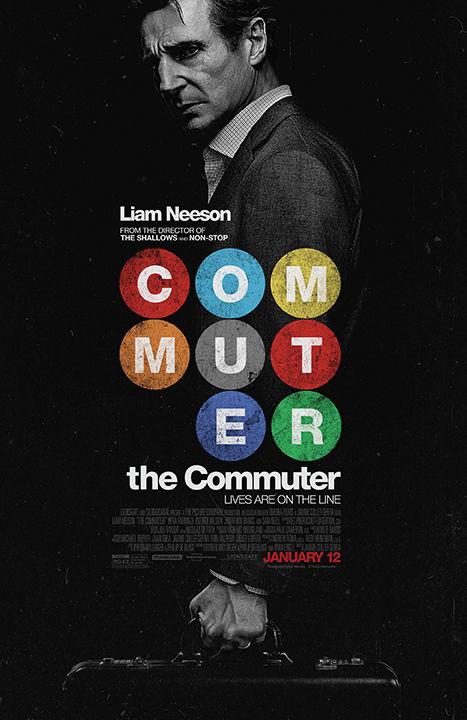 In "The Commuter," Liam Neeson is Michael, an insurance salesman, whose daily commute home quickly becomes anything but routine.
After being confronted by a mysterious stranger (Vera Farmiga), Michael is blackmailed into finding the identity of a passenger on his train before the last stop. As he works against the clock to solve the puzzle, Michael is unwittingly caught up in a criminal conspiracy that carries life-and-death stakes for himself and his fellow passengers.
The cast also includes Patrick Wilson, Jonathan Banks, Elizabeth McGovern and Sam Neill.
Website: www.TheCommuter.movie; Facebook: www.facebook.com/TheCommuterFilm; Twitter: @TheCommuterFilm; Instagram: @TheCommuterFilm; Hashtag: #TheCommuter
In theaters — Jan. 12
---
'The Post'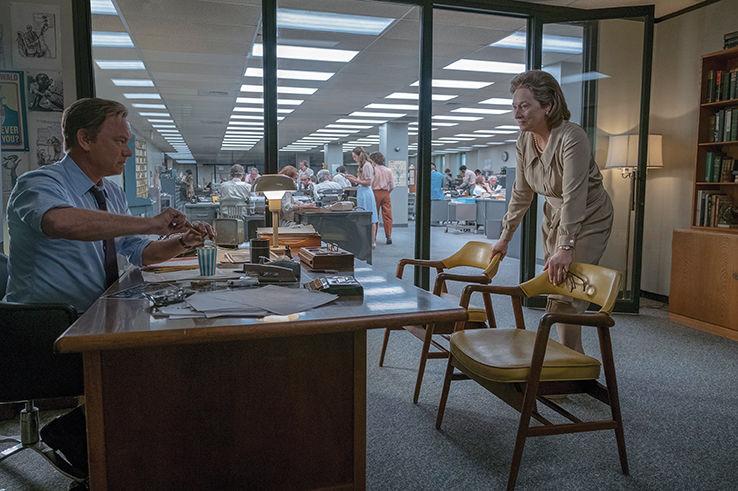 Steven Spielberg directs Meryl Streep and Tom Hanks in "The Post," a thrilling drama about the unlikely partnership between The Washington Post's Katharine Graham (Streep), the first female publisher of a major American newspaper, and editor Ben Bradlee (Hanks), as they race to catch up with The New York Times to expose a massive cover-up of government secrets that spanned three decades and four U.S. presidents.
The two must overcome their differences as they risk their careers — and their very freedom — to help bring long-buried truths to light. The film stars Alison Brie, Carrie Coon, David Cross, Bruce Greenwood, Tracy Letts, Bob Odenkirk, Sarah Paulson, Jesse Plemons, Matthew Rhys, Michael Stuhlbarg, Bradley Whitford and Zach Woods.
Website: thepostmovie.com/; Facebook: www.facebook.com/ThePostOfficial/; Twitter: @thepostmovie; Instagram: @thepostmovie/; Hashtag: #ThePost
In theaters — Jan. 12