If you're looking to head to the movies this month or want to know what's new on television — here's your guide. Enjoy!
---
"Harry & Meghan: A Royal Romance"
Parisa Fitz-Henley ("Jessica Jones") and Murray Fraser ("The Loch") have been cast in the title roles for the Lifetime feature "Harry & Meghan: A Royal Romance." The movie will premiere this spring. Chronicling the courtship and love story between a beloved prince and his new fiancée, the film will examine the history of Prince Harry (Fraser) and Meghan Markle (Fitz-Henley) from the moment they met after being set up by friends, through their initial courtship when they were able to keep their romance under wraps, and ultimately the intense global media attention surrounding their relationship and Meghan's life as a divorced American actress.
---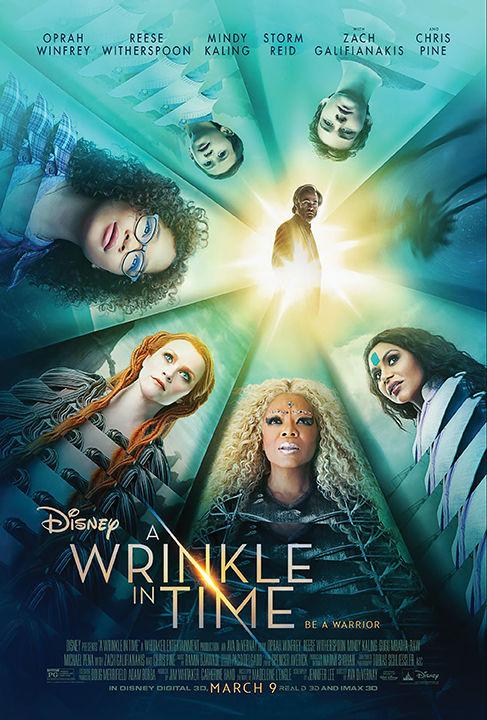 From visionary director Ava DuVernay comes Disney's "A Wrinkle in Time," an epic adventure based on Madeleine L'Engle's timeless classic which takes audiences across dimensions of time and space, examining the nature of darkness versus light and, ultimately, the triumph of love. Through one girl's transformative journey led by three celestial guides, we discover that strength comes from embracing one's individuality and that the best way to triumph over fear is to travel by one's own light. Cast: Oprah Winfrey, Reese Witherspoon, Mindy Kaling, Gugu Mbatha-Raw, Michael Pena and introducing Storm Reid with Zach Galifianakis and Chris Pine.
---
"Marvel's Jessica Jones" March 8 on Netflix
New York City private investigator Jessica Jones (Krysten Ritter) is beginning to put her life back together after murdering her tormenter, Kilgrave. Now known throughout the city as a super-powered killer, a new case makes her reluctantly confront who she really is while digging deeper into her past to explore the reasons why. Make sure to catch up on season 1, while you're counting down the days to binge season 2.
---
"Grace vs Abrams" March 29, 10 p.m. on A&E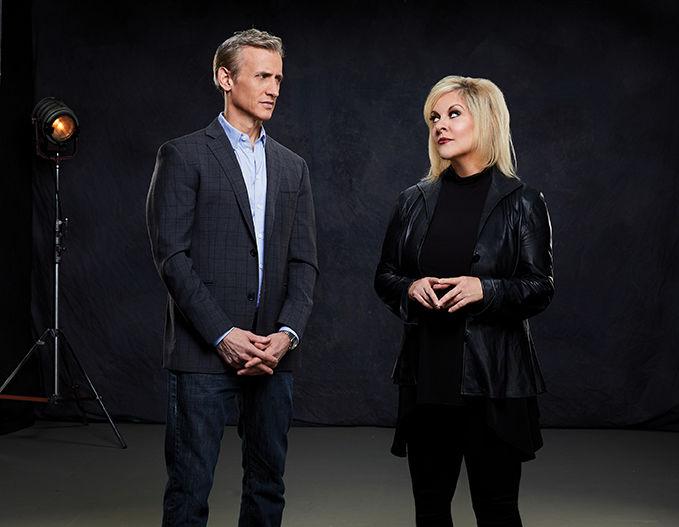 Two of the country's best-known legal analysts — Nancy Grace and Dan Abrams — are joining forces to debate infamous crimes and legal cases in A&E Network's new original series, "Grace vs. Abrams." Known for their epic battles on their "Good Morning America" segments, "Grace vs. Abrams" will see the two attorneys break down cases, providing their unique legal perspectives and compelling and opposing points of view on crimes and trials that captured the country's attention. Each episode they will break down the case, feature key players from the cases as well as never-before-heard from players, both in-studio and by remote.
---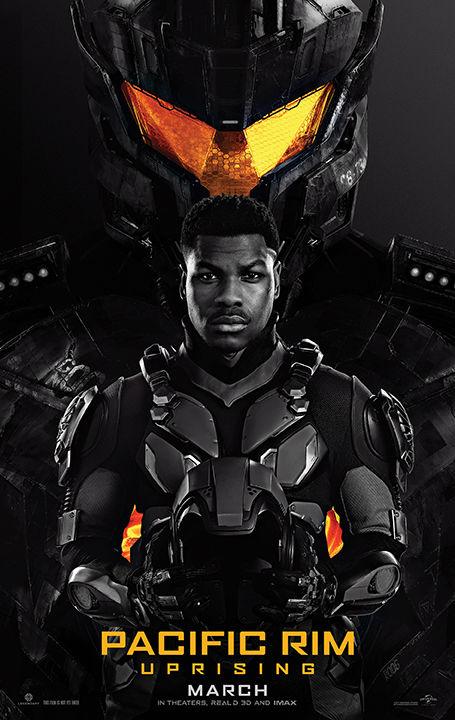 The globe-spanning conflict between otherworldly monsters of mass destruction and the human-piloted super-machines built to vanquish them was only a prelude to the all-out assault on humanity in "Pacific Rim Uprising." John Boyega ("Star Wars: The Force Awakens") stars as the rebellious Jake Pentecost, a once-promising Jaeger pilot whose legendary father gave his life to secure humanity's victory against the monstrous "Kaiju." Jake has since abandoned his training only to become caught up in a criminal underworld. But when an even more unstoppable threat is unleashed to tear through our cities and bring the world to its knees, he is given one last chance to live up to his father's legacy by his estranged sister, Mako Mori (Rinko Kikuchi)-who is leading a brave new generation of pilots that have grown up in the shadow of war. As they seek justice for the fallen, their only hope is to unite together in a global uprising against the forces of extinction.
Instagram: @pacificrimmovie; Hashtags: #pacificrimuprising, #JoinTheUprising | In theaters -- March 23
---
"Barry" March 25, 10:30 p.m. on HBO
"Barry" is a dark comedy starring Bill Hader as a depressed, low-rent hitman from the Midwest. Lonely and dissatisfied in his life, he reluctantly travels to Los Angeles to execute a hit on an aspiring actor. Barry follows his "mark" into an acting class and ends up finding an accepting community in a group of eager hopefuls within the LA theater scene. He wants to start a new life as an actor, but his criminal past won't let him walk away – can he find a way to balance both worlds? The eight-episode series also stars Stephen Root, Sarah Goldberg, Glenn Fleshler, Anthony Carrigan and Henry Winkler.
---
Lara Croft is the fiercely independent daughter of an eccentric adventurer who vanished when she was scarcely a teen. Now a young woman of 21 without any real focus or purpose, Lara navigates the chaotic streets of trendy East London as a bike courier, barely making the rent. Determined to forge her own path, she refuses to take the reins of her father's global empire just as staunchly as she rejects the idea that he's truly gone. Advised to face the facts and move forward after seven years without him, even Lara can't understand what drives her to finally solve the puzzle of his mysterious death. Cast: Alicia Vikander, Dominic West, Walton Goggins, Daniel Wu and Kristin Scott Thomas. | Website: tombraidermovie.com; Hashtag: #TombRaider
---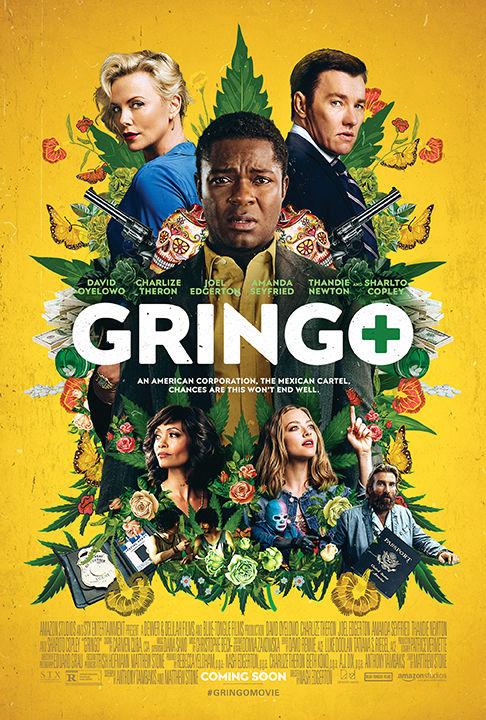 An exhilarating mix of dark comedy, white-knuckle action and dramatic intrigue, "Gringo" joy rides into Mexico, where mild-mannered businessman Harold Soyinka (David Oyelowo) finds himself at the mercy of backstabbing business colleagues back home, local drug lords and a morally conflicted black-ops mercenary. Crossing the line from law-abiding citizen to wanted criminal, Harold battles to survive his increasingly dangerous situation in ways that raise the question: Is he out of his depth — or two steps ahead? Cast: David Oyelowo, Charlize Theron, Joel Edgerton, Amanda Seyfried, Thandie Newton ad Sharlto Copley.
---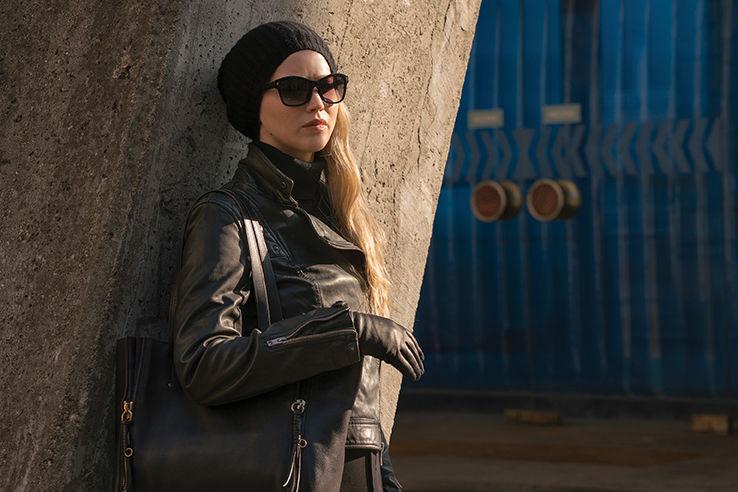 Dominika Egorova is many things. A devoted daughter determined to protect her mother at all costs. A prima ballerina whose ferocity has pushed her body and mind to the absolute limit. A master of seductive and manipulative combat. When she suffers a career-ending injury, Dominika and her mother are facing a bleak and uncertain future. That is why she finds herself manipulated into becoming the newest recruit for Sparrow School, a secret intelligence service that trains exceptional young people like her to use their bodies and minds as weapons. After enduring the perverse and sadistic training process, she emerges as the most dangerous Sparrow the program has ever produced. Dominika must now reconcile the person she was with the power she now commands, with her own life and everyone she cares about at risk, including an American CIA agent who tries to convince her he is the only person she can trust. Cast: Jennifer Lawrence, Joel Edgerton, Matthias Schoenaerts, Charlotte Rampling, Mary-Louise Parker and Jeremy Irons.