Summer is made for blockbuster films. And in 2017, there is no shortage. Here are several films to keep on your radar — plus an exclusive Q&A with two Food Network competitors. 
---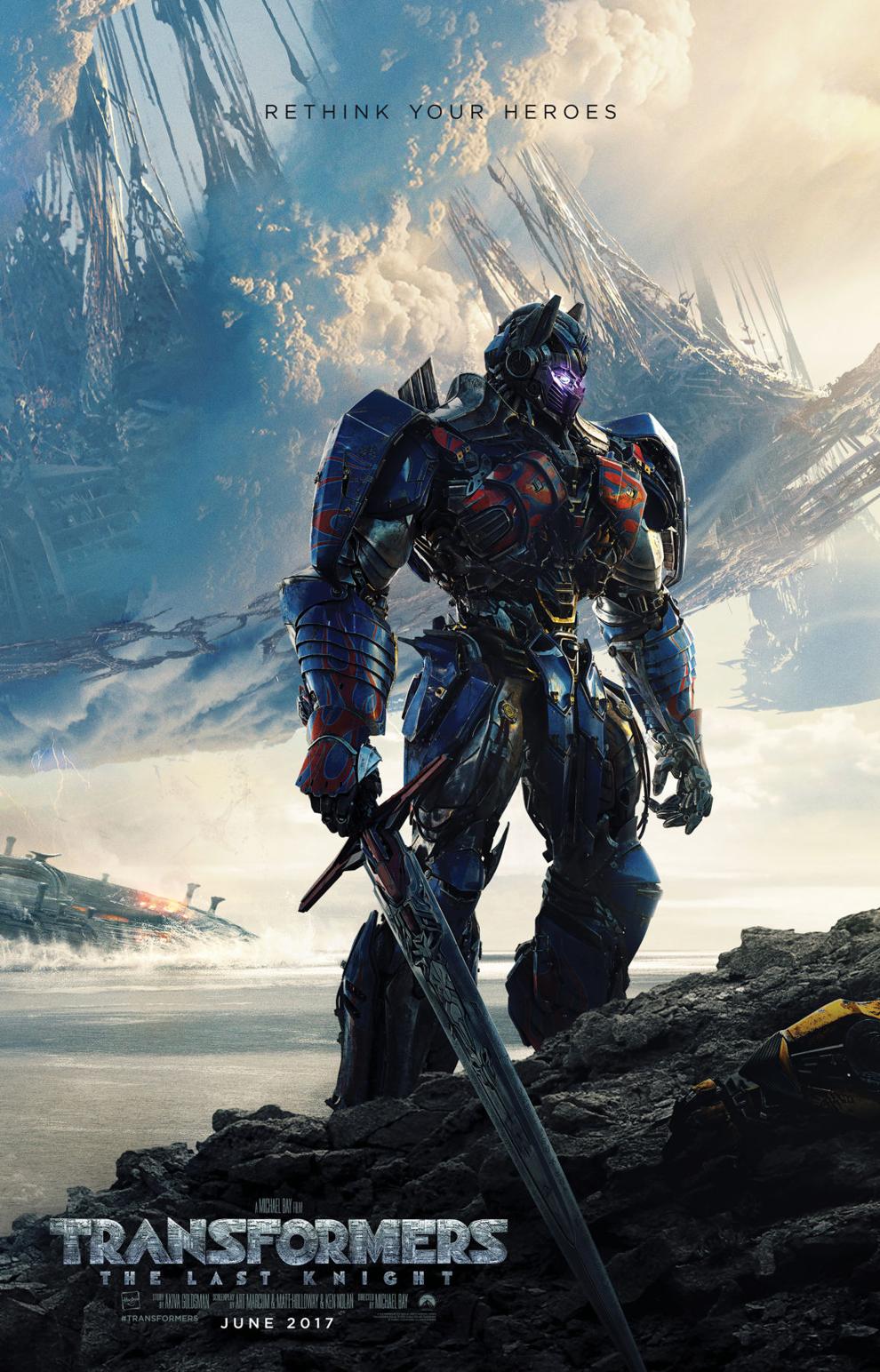 "Transformers: The Last Knight" shatters the core myths of the Transformers franchise, and redefines what it means to be a hero. Humans and Transformers are at war, Optimus Prime is gone. The key to saving our future lies buried in the secrets of the past, in the hidden history of Transformers on Earth. Saving our world falls upon the shoulders of an unlikely alliance: Cade Yeager (Mark Wahlberg); Bumblebee; an English Lord (Anthony Hopkins); and an Oxford Professor (Laura Haddock). There comes a moment in everyone's life when we are called upon to make a difference. The hunted will become heroes. Heroes will become villains. Only one world will survive: theirs, or ours.
In theaters — June 23, 2017
---
When four lifelong friends — Regina Hall, Queen Latifah, Jada Pinkett Smith and Tiffany Haddish — travel to New Orleans for the annual Essence Festival, sisterhoods are rekindled, wild sides are rediscovered, and there's enough dancing, drinking, brawling and romancing to make the Big Easy blush.
---
Trying to reverse a family curse, brothers Jimmy (Channing Tatum) and Clyde Logan (Adam Driver) set out to execute an elaborate robbery during the legendary Coca-Cola 600 race at Charlotte Motor Speedway. Other stars include Riley Keough, Hilary Swank, Seth MacFarlane, Katie Holmes and Daniel Craig.
In theaters — August 18, 2017
---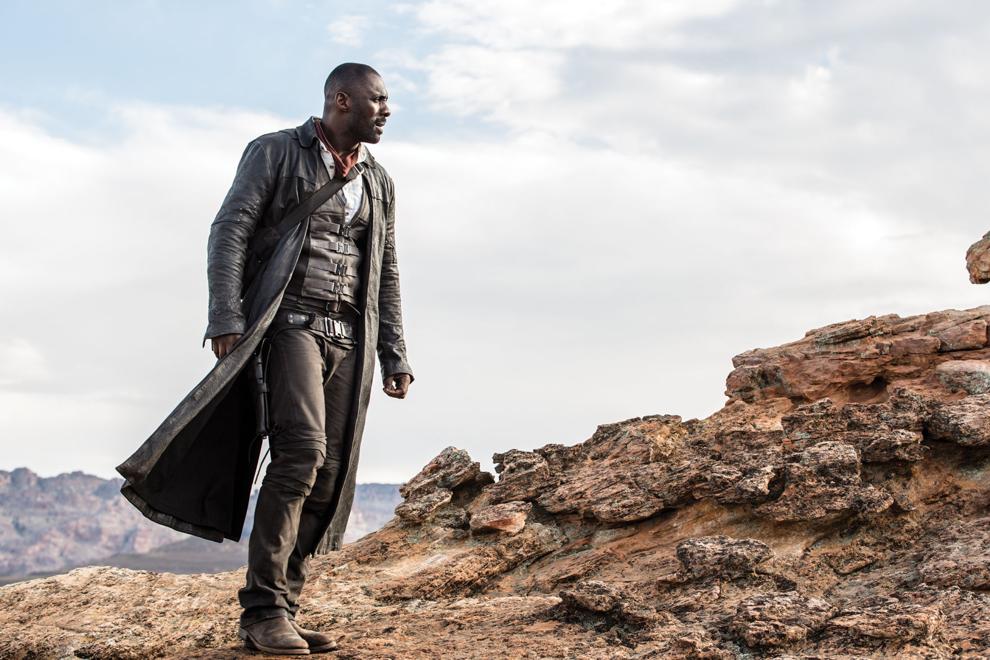 There are other worlds than these. The last Gunslinger, Roland Deschain (Idris Elba), has been locked in an eternal battle with Walter O'Dim, also known as the Man in Black (Matthew McConaughey), determined to prevent him from toppling the Dark Tower, which holds the universe together. With the fate of the worlds at stake, good and evil will collide in the ultimate battle as only Roland can defend the Tower from the Man in Black.
In theaters — August 4, 2017
(photo courtesy of Ilze Kitshoff / Sony Pictures Entertainment Inc.)
---
I was thinking this morning … Disney/Pixar's "Cars" franchise is basically "The Fast and the Furious," but for kids. There's drama, there are …
Blindsided by a new generation of blazing-fast racers, the legendary Lightning McQueen (voice of Owen Wilson) is suddenly pushed out of the sport he loves. To get back in the game, he will need the help of an eager young race technician, Cruz Ramirez (voice of Cristela Alonzo), with her own plan to win, plus inspiration from the late Fabulous Hudson Hornet and a few unexpected turns.
In theaters — June 16, 2017
---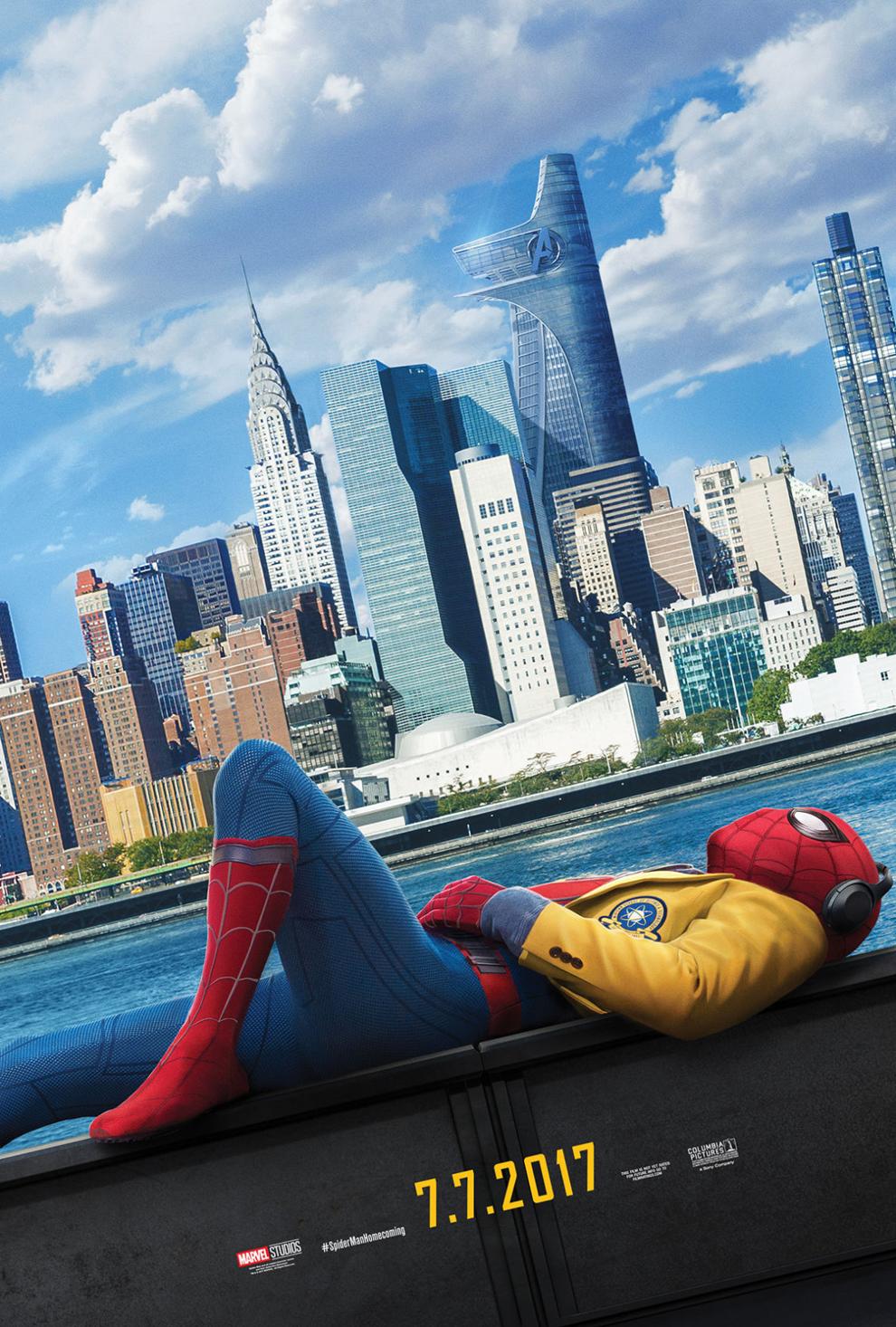 A young Peter Parker/Spider-Man (Tom Holland), who made his sensational debut in "Captain America: Civil War," begins to navigate his newfound identity as the web-slinging super hero in "Spider-Man: Homecoming." Thrilled by his experience with the Avengers, Peter returns home, where he lives with his Aunt May (Marisa Tomei), under the watchful eye of his new mentor Tony Stark (Robert Downey Jr.). Peter tries to fall back into his normal daily routine — distracted by thoughts of proving himself to be more than just your friendly neighborhood Spider-Man — but when the Vulture (Michael Keaton) emerges as a new villain, everything that Peter holds most important will be threatened.
Hashtag: #SpiderManHomecoming
In theaters — July 7, 2017
---
In the R-rated comedy "Rough Night," five friends from college — played by Scarlett Johansson, Kate McKinnon, Jillian Bell, Ilana Glazer, and Zoë Kravitz — reunite for a wild bachelorette weekend in Miami that goes completely off the rails. Just when it looks like their whole lives could change in one night, they find out there's more to the story.
In theaters — June 16, 2017
---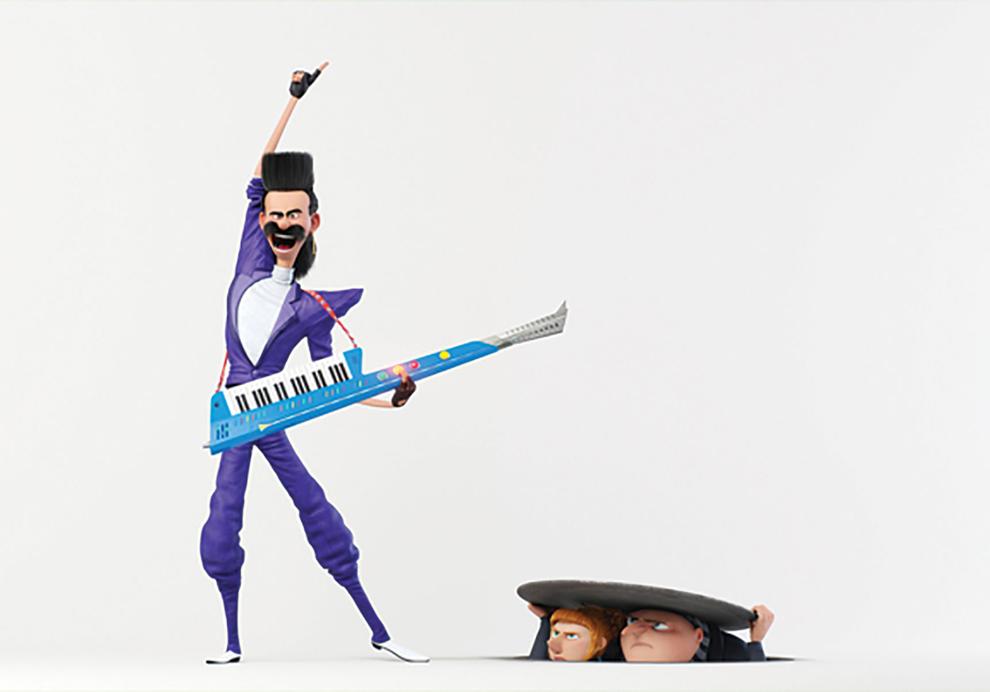 The adventures of Gru, Lucy, their adorable daughters — Margo, Edith and Agnes — and the Minions continue in "Despicable Me 3." Trey Parker voices the role of villain Balthazar Bratt, a former child star who's grown up to become obsessed with the character he played in the '80s, and proves to be Gru's most formidable nemesis to date.
In theaters — June 30, 2017 (photo courtesy of Illumination Entertainment and Universal Pictures)
---
Captain Underpants: The First Epic Movie
DreamWorks Animation's "Captain Underpants: The First Epic Movie" is geared toward kids, but I thoroughly enjoyed myself throughout the film. …
Boasting an A-list cast of comedy superstars headed by Kevin Hart and Ed Helms, DreamWorks Animation brings audiences the long-awaited global movie event, "Captain Underpants: The First Epic Movie." This raucously subversive comedy for the entire family tells the story of two overly imaginative pranksters named George and Harold, who hypnotize their principal into thinking he's a ridiculously enthusiastic, incredibly dimwitted superhero named Captain Underpants.
In theaters — June 2, 2017
---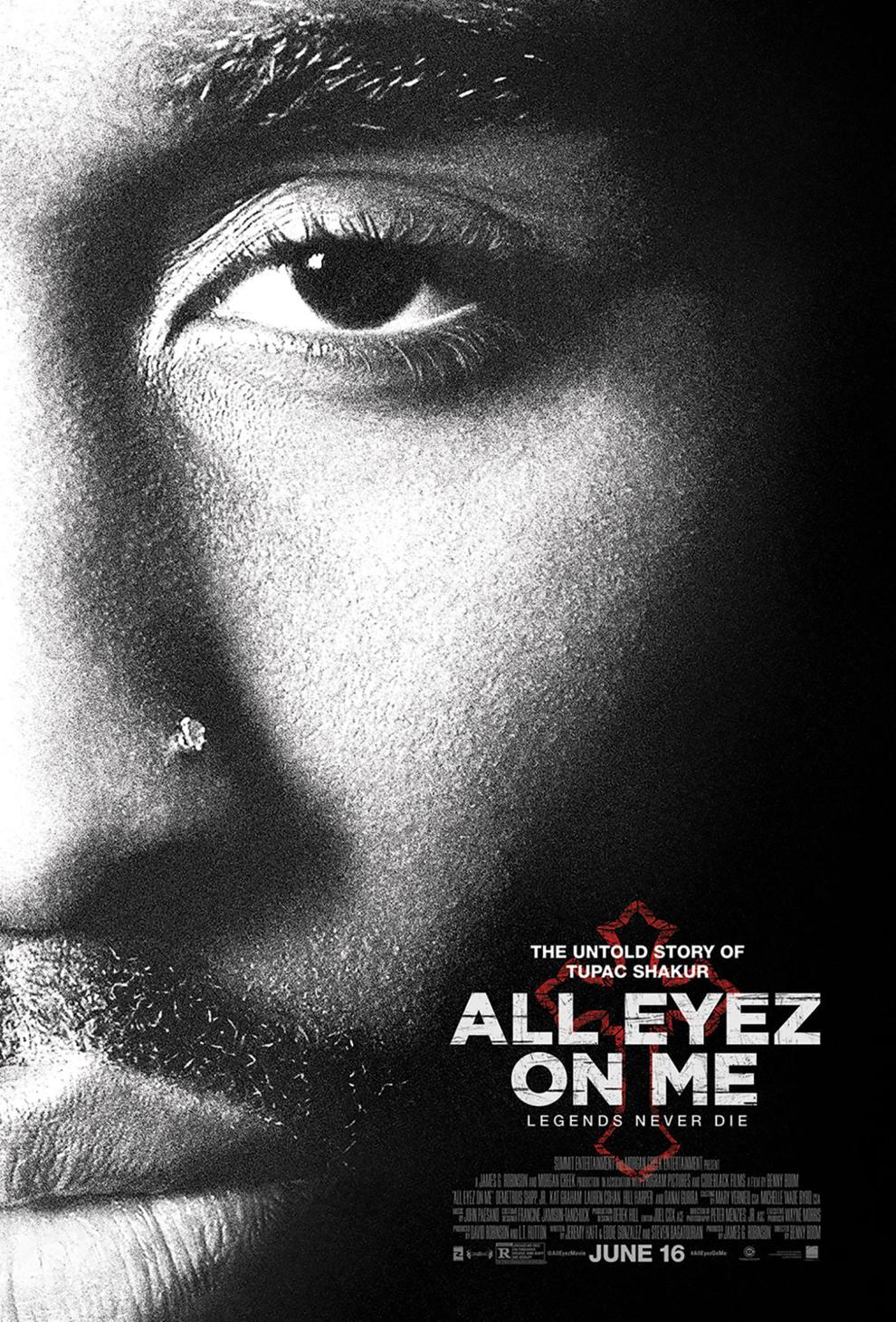 "All Eyez On Me" tells the true and untold story of prolific rapper, actor, poet and activist Tupac Shakur. The film follows Shakur from his early days in New York City to his evolution into being one of the world's most recognized and influential voices before his untimely death at the age of 25. The movie will be released on what would be Shakur's 46th birthday — June 16, 2017
---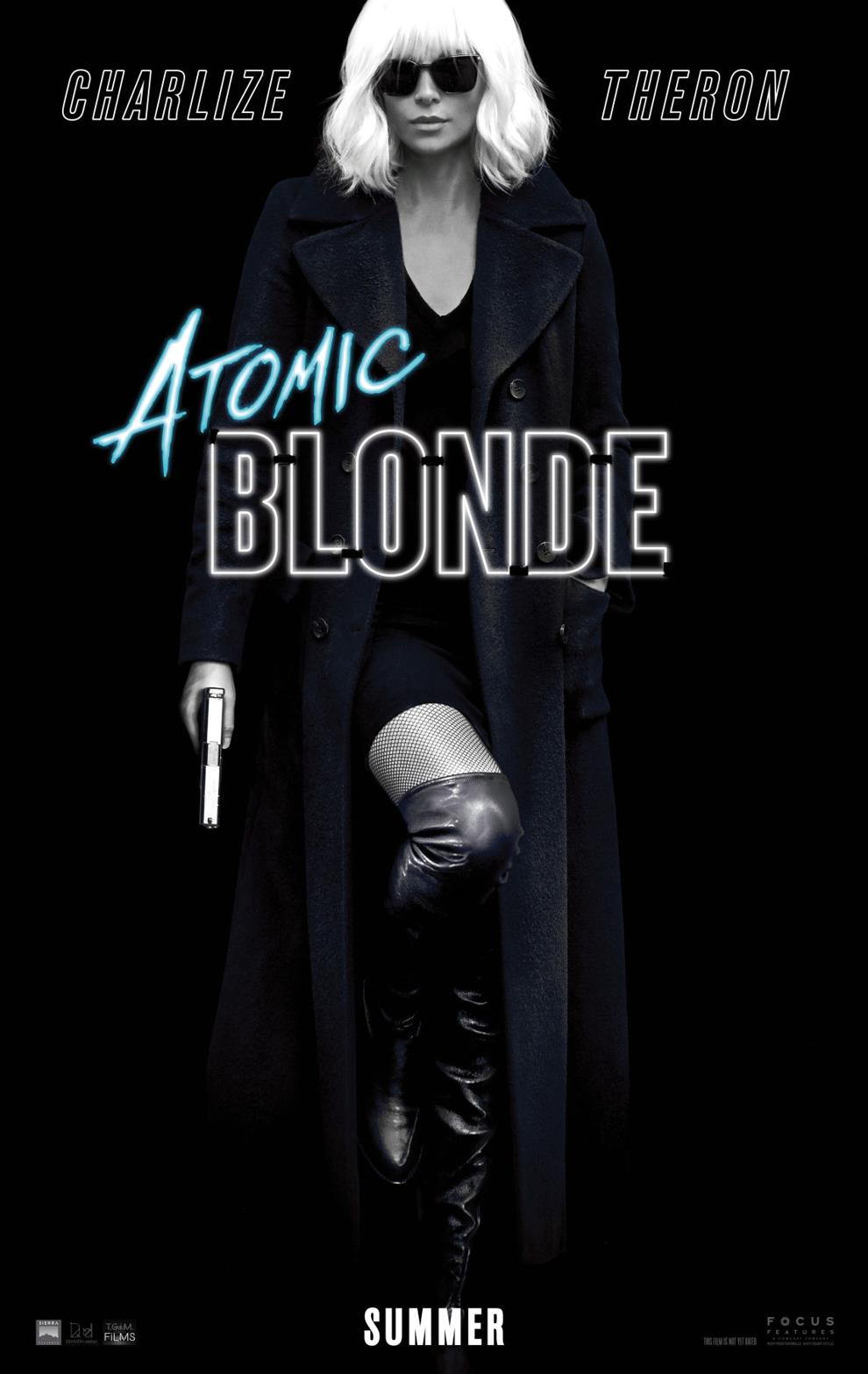 Oscar winner Charlize Theron explodes into summer in "Atomic Blonde," a breakneck action-thriller that follows MI6's most lethal assassin through a ticking time bomb of a city simmering with revolution and double-crossing hives of traitors. The crown jewel of Her Majesty's Secret Intelligence Service, Agent Lorraine Broughton (Theron) is equal parts spycraft, sensuality and savagery, willing to deploy any of her skills to stay alive on her impossible mission. Sent alone into Berlin to deliver a priceless dossier out of the destabilized city, she partners with embedded station chief David Percival (James McAvoy) to navigate her way through the deadliest game of spies.
In theaters — July 28, 2017
---
"Food Network Star" June 4, 9 p.m. ET on Food Network
Food Network's competition series returns for a 13th season, with culinary icons Giada De Laurentis and Bobby Flay looking to discover the next promising food television star. An extra essential for Atlanta viewers is the addition of local chefs David Rose and Rusty Hamlin, who compete on the show.
Rose is a recognized biker, cigar aficionado, clothing designer and a culinary partner with the Big Green Egg Grill. He graduated from Le Cordon Bleu College Atlanta and began his career as a chef at the Four Season Hotel in downtown Atlanta. He is the creator of T.L.C. Experience: Tapas, Libations and Cigars — a cigar and tapas experience with top-shelf libations and premium cigars, which he hosts in Atlanta and other cities around the country.
Hamlin is the executive chef for the Zac Brown Band and executive chef and co-owner of Smyrna-based restaurant Atkins Park Tavern. He earned his degree from the Culinary Arts Institute of Louisiana and joined the Atkins Park Tavern Restaurant group in 1998 to revamp the menu and is now part owner of the Smyrna location. He travels with the Zac Brown Band on tour to oversee the band's farm-fresh, family-style fan eat-and-greet dinners for up to 200 concert go-ers. All the food is made in his state-of-the-art 54-foot mobile kitchen named 'Cookie.'
What was your thought process of auditioning to be on the show?
David: My thought process for auditioning for the "Food Network Star" was to just be myself! Being myself is what has gotten me this far in my career. It is the reason why Food Network chose me to appear on the show. It is important to me to be sincere and to speak from the heart. It is what is organic and authentic to me, and I believe that viewers radiate towards this.
Rusty: Honestly, I was nervous, but also really excited to begin a new chapter in my life and career. I have always wanted to share my culinary experiences, knowledge and personality to as many people possible. Food Network is the best outlet for me to achieve that dream.
Was there a learning curve going from just being a chef, to now have to worry about cameras?
David: The learning curve wasn't too severe. I am a recurring judge on another culinary show and I film pretty regularly with sponsors. I have an innate awareness of the camera and camera angles. Knowing how and where to look is something I am pretty comfortable with and I feel at ease in front of the camera. During the heat of the competition, I got into my zone because the kitchen is where I am the most creative. Sometimes, I forgot the camera was there. It was very fun to cook on camera, and show America what David "Big Swole" Rose, The Biker Chef, was cooking!
Rusty: On this level and platform … Yes, definitely. However, being on tour with Zac Brown Band for the past seven years, and being able to feed hundreds of thousands of hungry fans while cameras are rolling has given me a great taste for what it's like to be in front of the camera.
If given the opportunity, what would be your ideal Food Network show?
David: My ideal show would essentially be about my life as "The Biker Chef." Riding my motorcycle all over the country, visiting restaurants, bars, pubs, and everywhere in between. Visiting and cooking with other chefs and various cooks, highlighting award winning and unique cuisine, getting behind the bar shaking up craft cocktails with the mixologist, and enjoying a high quality cigar to complete the dining experience.
Rusty: I have always wanted to host an early evening chef and food driven cook/talk show that incorporates guest chefs, cooking skits and demos, an "Ed McMahon" sous chef, a live participating audience, my huge comedic personality and rotating musicians I have befriended along the way. This would be so much fun, entertaining and educational.
How do you feel about your family and friends being able to see you on TV in the competition?
David: I'm extremely excited to have my family and friends watch me in competition on TV! I have a huge Jamaican family, and we are all very close. My family and friends know me better than anybody else does, and they know how hard I have worked to get to this point in my career. They know my sense of humor, my style of cooking, and my skill set, so they will definitely be rooting for me. My reason for going on the show was to make them extra proud of me. I think I have accomplished that!
Rusty: You know, it's always difficult to watch yourself on the screen, but I made a promise from the beginning to be myself and I have achieved that. When people see the show, they will know that's the Rusty they love.