Greg Lipman is a man of many talents. From riding motorcycles to making custom masks during the height of the pandemic to being the father of two young girls, he has a busy, full life. But most locals know Lipman as the chef behind Piastra, an authentic Italian restaurant in the heart of downtown Marietta.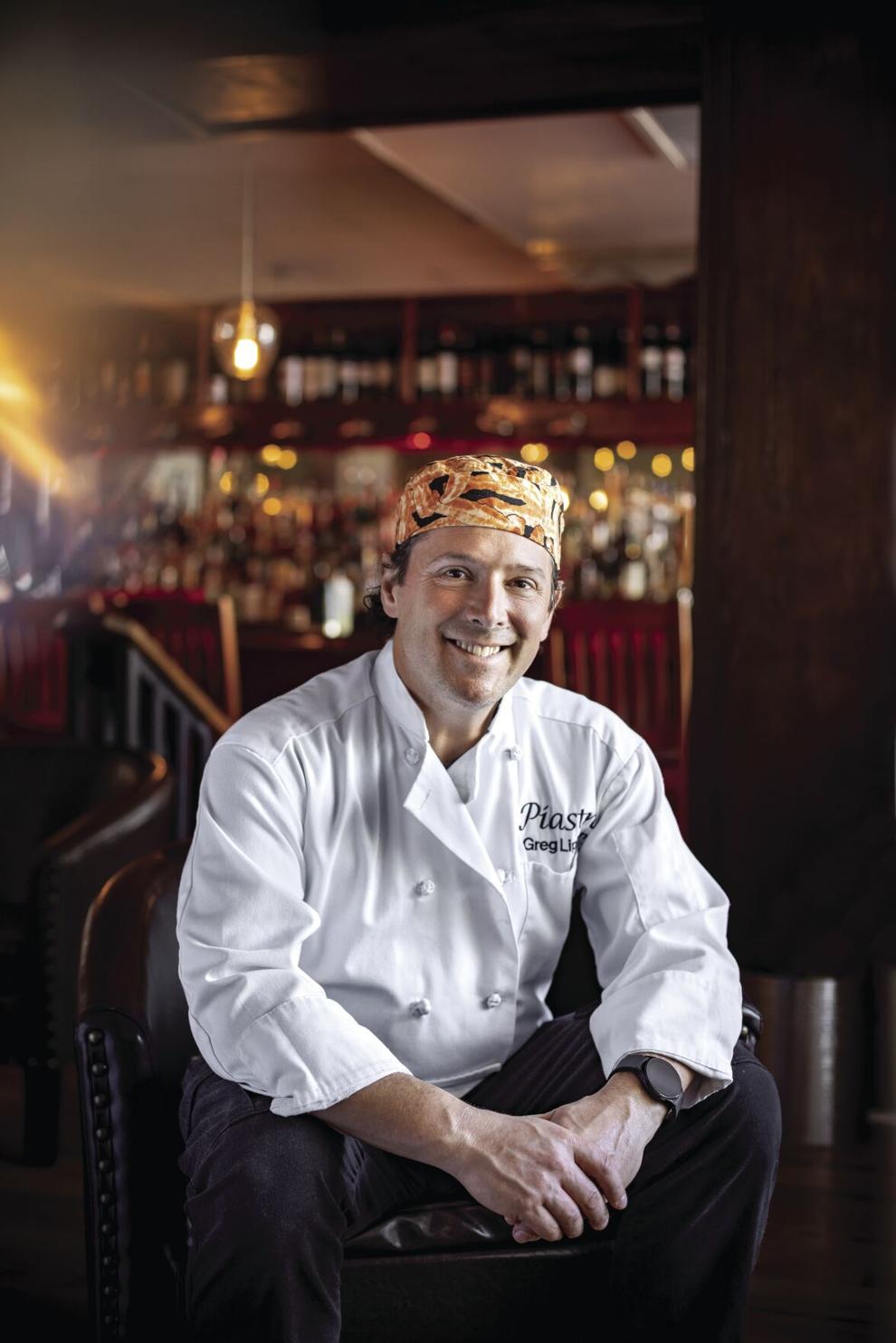 At 9 years old in Newton, Massachusetts, Lipman fell in love with cooking, perfecting his grandmother Rose's chocolate chip cookie recipe.
In junior high and high school, Lipman said he was exploring cooking skills in Home Economics. At the jeering of his friends, he would come to the cafeteria with a lunch bag he had sewn himself, full of meatloaf, mashed potatoes and chocolate chip cookies.
"I knew this is what I wanted to do," he said.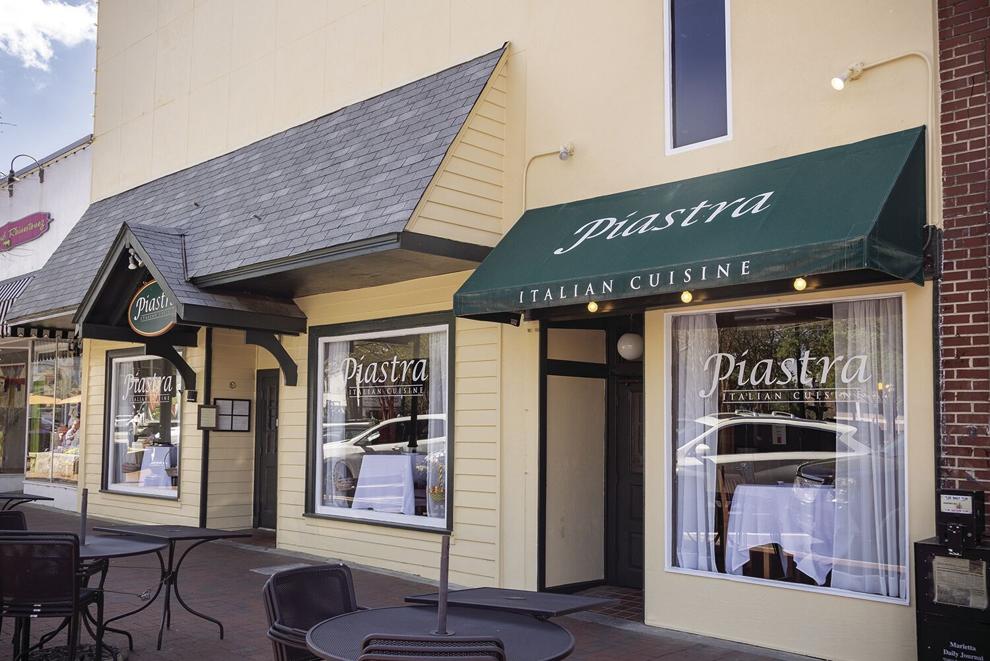 When he graduated from high school, Lipman trained at the New England Culinary Institute in Montpelier, Vermont. Later, he got his feet wet sailing a third of the way around the world with a friend and his father, a classically trained French chef. After his ocean voyage, Lipman came back to Boston before deciding "snow was for the birds," and moving to Atlanta.
From Maxim Prime at the Glenn Hotel in downtown Atlanta to Alon's Bakery and Market in Dunwoody to Andretti's in Roswell to Dal Cuore in Johns Creek, Lipman has extensive experience with many different cuisines. When asked why he decided to open an Italian restaurant, he'll be the first to admit that he's not Italian.
"I'm Jewish, and as the saying goes, Jews and Italians have a lot in common," he said. "Food is love. And also if you take a Jewish man and Italian man you put them in a room together with their hands tied behind their backs, nothing happens. They can't talk."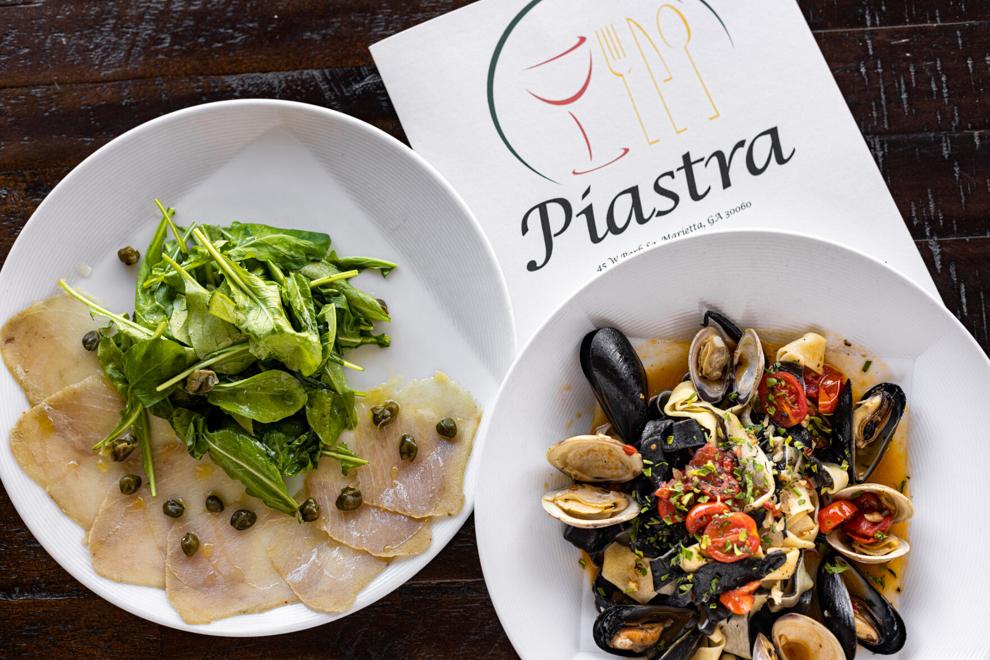 Growing up in Boston where many of his friends and neighbors were Italian, Lipman said he learned from his local influences and realized he had a knack for the cuisine. But his love for cooking began at home, seeing his mother, Betty Bahl, make a meal for the family.
"My mother was really influential about it because we never really had leftovers," he said. "I mean we did every once in a while but for the most part, it was a fresh meal every day. She cooked everything. And it was always different."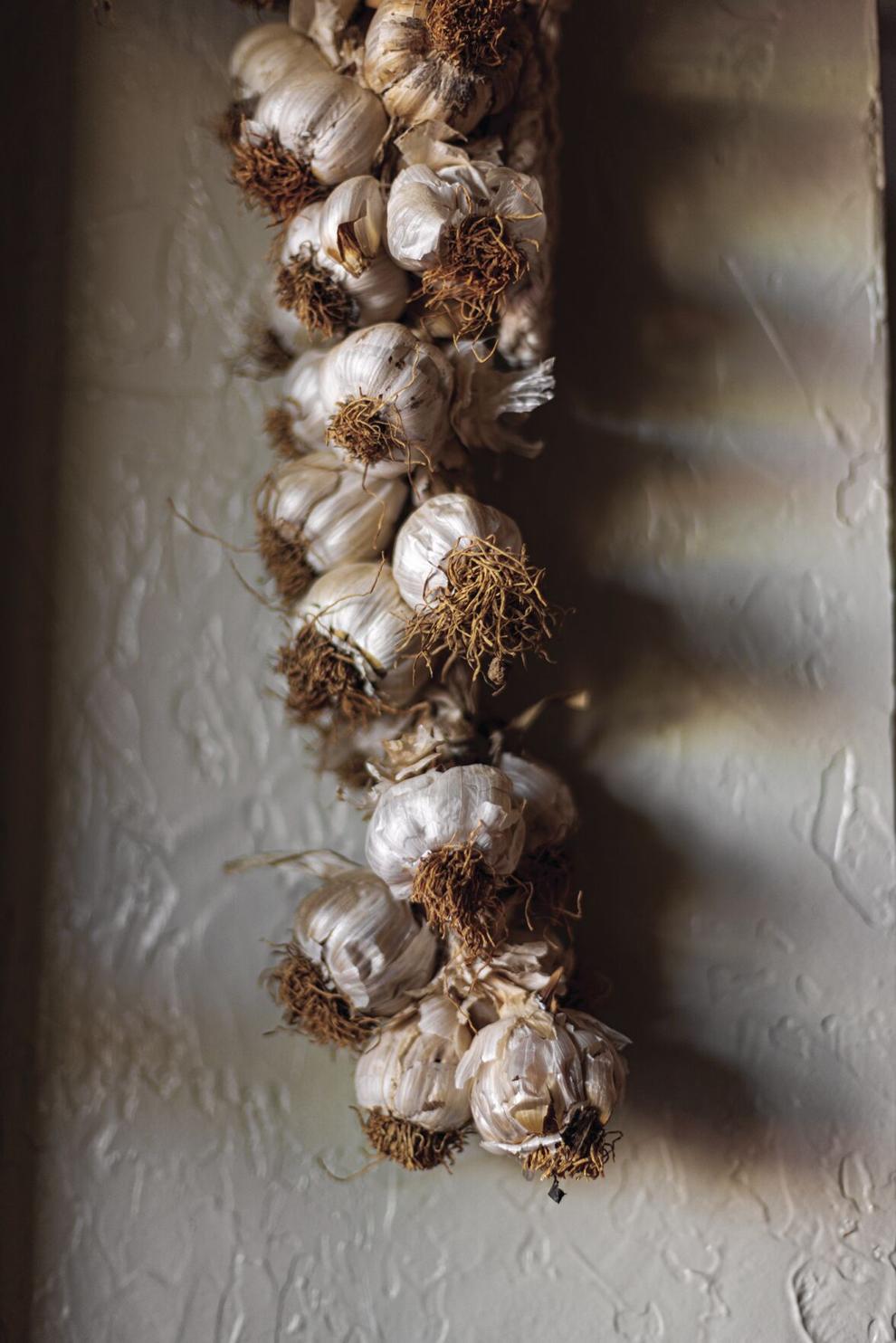 When Lipman first toyed with the idea of opening a restaurant, he thought the process would take months, if not a year. Bahl, who had recently sold a wedding facility in Dawsonville and has an MBA, offered to go into business with her son. She would serve on the owner/business side of the restaurant while he worked perfecting the dishes in the kitchen.
"Mom and I, we closed on this place in six weeks," he said.
Lipman and Bahl opened Piastra in 2015. The name means plate in Italian and references a large dish many Italian families prepare for Sunday night dinner. Their claim to fame is they are the only handcrafted, authentic Italian restaurant within five miles. They don't consider themselves a pizza joint or a "red sauce place," which Lipman describes as an Italian restaurant where guests get a bowl of salad, garlic knots and marinara sauce.
"Yes, I sell chicken parmesan and lasagna because I have to, I'm in business," he said.
Aside from the classic favorites such as fettuccine carbonara and Bolognese, Piastra offers seasonal plates such as an Australian Wagyu club steak with a panzanella salad. Lipman also cooks a Tomahawk pork chop made from local pork raised by the Stone Mountain Cattle Company and a branzino with full head and tail. Lipman himself often eats the rigatoni domenica, a pasta dish with house-made fennel sausage, Calabrese chilies, shallots, marsala, pomodoro, pecorino and a dot of cream.
When asked what separates him from the competition, Lipman said it was handcrafted meals from local ingredients.
"The sauce, the sausage, the cheese, bread, pastries, pasta, everything (is handcrafted)," he said.
Piastra is also friendly for those with dietary restrictions; more than 90% of the menu is available gluten free, a good portion of the menu is vegetarian and vegans can have curated meals designed to their preferences. For those who don't drink, Piastra has a list of non-alcoholic cocktails. For those who do, there's an award-winning wine list. From groups of two to 12, Lipman said he will curate a four-course menu based on a questionnaire with or without a wine pairing.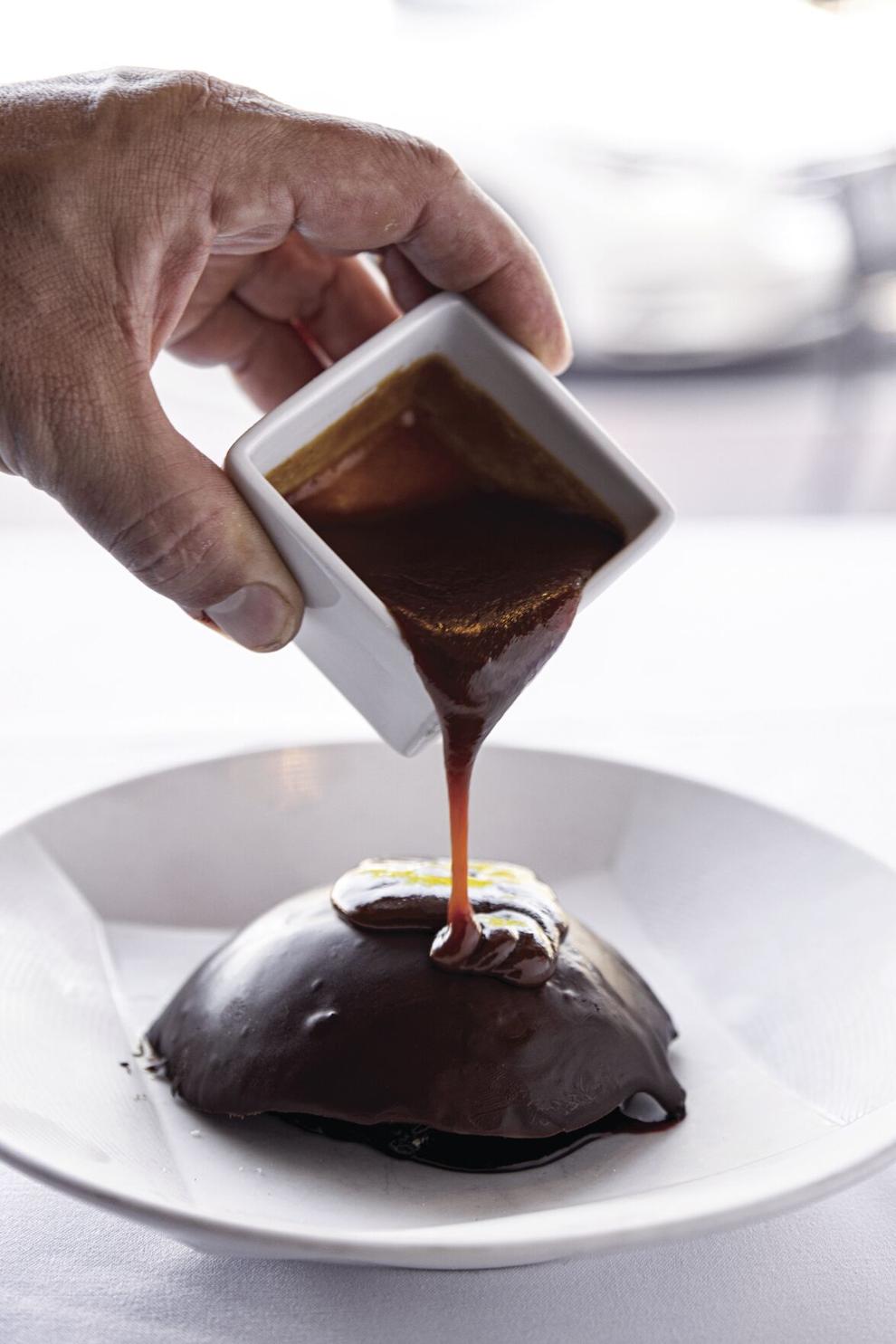 "We're here to make sure everybody's happy and we do our best to do that… I try to make sure I'm giving as many experiences as possible and covering bases and make sure everyone gets what they want when they come in without losing the character of the Italian," he said.
Together, Lipman and Bahl decided to straddle the line between fine dining and casual; casual enough that guests would feel comfortable in jeans and a t-shirt but also appropriate for a crowd coming from a wedding, a business meeting or a date.
"As far as where we were for the food I wanted to make sure that we were affordable on both sides where people could come out for the everyday and get what they wanted for their comfort food as well as come out for their specific date night and be able to do that," he said.
But beyond the table, Lipman said service and the dining experience is just as important as the food.
"People may come here to have my food, but they stay to see my mom," he said. "People like to know, 'This is the owner and somebody's talking to me.' She gives that experience."
Lipman said he works well with his mother, whom he describes as a driven, focused woman and a people person.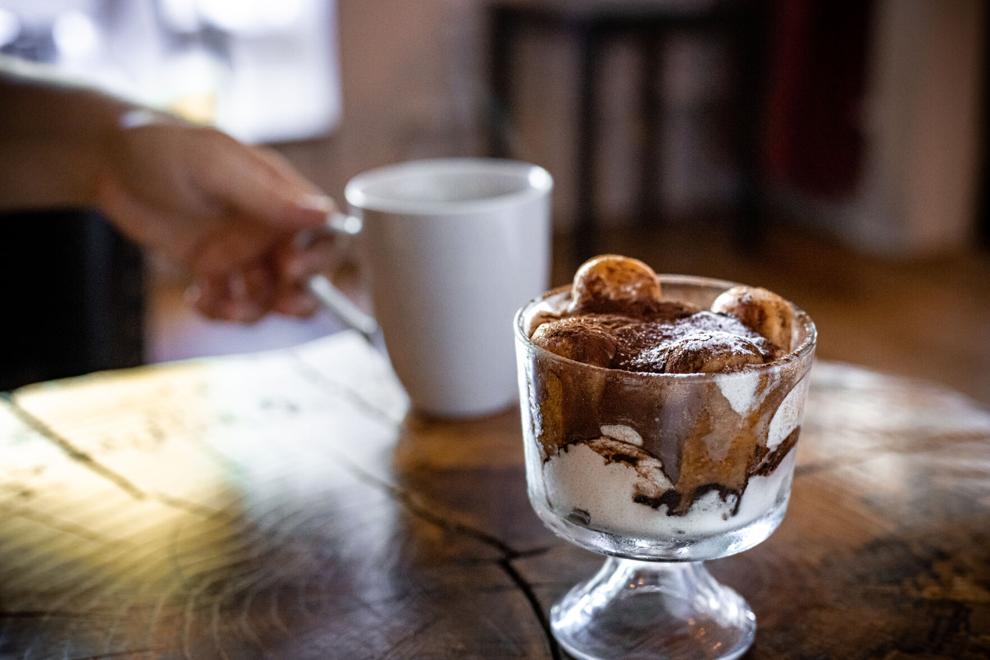 "Very, very active," he said. "So that's where I get that from."
Just like Sunday dinners, Lipman and his employees gather at a large table before the dinner shift to eat together. When asked what he would want guests to know about him, Lipman said he's passionate, not only about food but hospitality.
"I'm here to try to make people happy," he said. "I'm very happy to be part of the Marietta community. We've been very lucky how well the community has treated us and we would like to give back as much as we can. So it's good to not only be part of the community, but to be welcomed by the community."