With the warm weather comes vacations, time spent with family and road trips! You may play games at a family reunion or cookout, take a few weekends a month for an extended sight-seeing tour or just chill at home with a few friends on a breezy summer night.
Here are a few suggestions for your next gathering, travel idea or a way to spend a relaxing afternoon.
Hydration is key in the summer, but not just any water will do. I've been hearing and reading a lot about the importance of alkaline water, especially with the amount of the acidic foods we ingest daily.
Alkalife Ten is a smooth, great tasting alkaline water that you should put on your grocery list year-round. At a 10 pH, it not only hydrates, but also is rich in electrolytes.
It can be found in any Publix store or you can order it on Amazon.com. I couldn't put it down and will definitely be purchasing more.
For a refreshing summer drink, try out this recipe
Skinny Watermelon Basil Cooler
Step into spring and do away with high-calorie, sugary drinks! Pair fresh watermelon and basil with TEN spring water by Alkalife to create a delicious drink that is both refreshing and healthy. TEN spring water will supply your body with alkaline minerals and electrolytes to keep you hydrated.
Ingredients:
— 1 bottle of chilled TEN spring water
— 6 small cubes of fresh watermelon
— 3 basil leaves
— Sugar to rim glass
Instructions:
After removing basil leaves from their stem, tear them into several small pieces. Gently moisten the rim of a glass and place the rim down onto the plate to create a sugar rim. Place the torn basil leaves into the glass along with the six small cubes of watermelon and pour chilled TEN spring water until glass is filled. Garnish with a basil leaf and enjoy!
---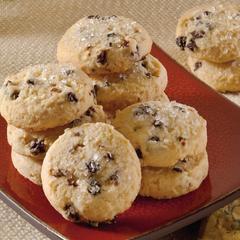 Sometimes all you need after a long summer's day is a sweet bite. Matthews 1812 House has a great selection of treats to tantalize your tastebuds. I highly recommend the Orange Currant shortbread cookies. But there are so many flavors, you're sure to find something you'd enjoy. They include: espresso chocolate cake, apple crumb torte, bourbon blonde brownies and more.
---
Looking to venture out of the house, yet beat the heat at the same time? An afternoon of bowling at Bowlero is a solid choice. With an arcade, an abundance of lanes and great food (you have to try the pizza cupcakes, the behemoth burger and the pizza cake — maybe not all at once), there's no shortage of fun! Cobb has two locations to thrill families and they're offering a great deal for summer.
Available for purchase now through Labor Day, bowlers of all ages can buy a Summer Games Pass, starting as low as $25.95 for kids, and permits up to three games of bowling every single day for the entire summer. The passes have been designed to give kids a fun alternative to spending summer at camp or in front of the television.
Bowlero Marietta | 2749 Delk Road
Bowlero Kennesaw | 775 Cobb Place Blvd.
---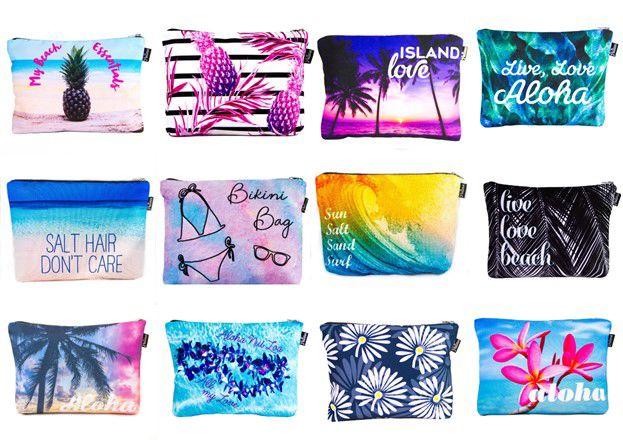 When you're planning your next getaway — whether its a weekend trip or longer — don't forget one of these stylish and multifunctional bags from Pattern LA. It can be used as a colorful clutch, a travel bag, a makeup bag and perhaps even a small bag to carry on the beach. There are tons of styles to choose from and the line includes totes, backpacks and more. It's sure to make for an eye-catching time traveling.
---
Whether its a group of friends or a family, games have been a traditional way to pass the time, especially on a cool summer night. Camera Roll is exciting and something everyone can have fun with.
Using only the photos in your phone, you get 30 seconds to find 'something hot' or 'a picture from your vacation.' Every player is involved in every round and its great to see who has what.
We all have hundreds of photos on our phones already, might as well put them to good use!
This game can be found at www.endlessgames.com or Barnes & Noble, Wal-Mart, Amazon.com or Toys R Us.
---
And parents, after all of the fun afternoon activities with the family, you may want to wind down. Pop open a bottle of your favorite wine, and relax. But of course with kids around, accidents can happen and many a broken glass or dish can be found. No worries with the symGLASS — its unbreakable glass can handle any tumble and the stemless look is as elegant as any glass on your shelf.
They are dishwasher and microwave safe and keeps drinks cooler or hotter longer. And if stemless isn't your thing, there are a variety of options and sizes.
The glasses can be purchased at www.symglass.com; Wal-Mart or Amazon.com.