Todd Mussman, Ryan Turner and Chris Hall are the self-proclaimed mad scientist, magician and handler behind Unsukay restaurant group. The trio of partners spoke candidly with Cobb Life Editor Katy Ruth Camp about owning restaurants in the time of the coronavius (and beyond), how the sausage gets made and the importance of keeping it local.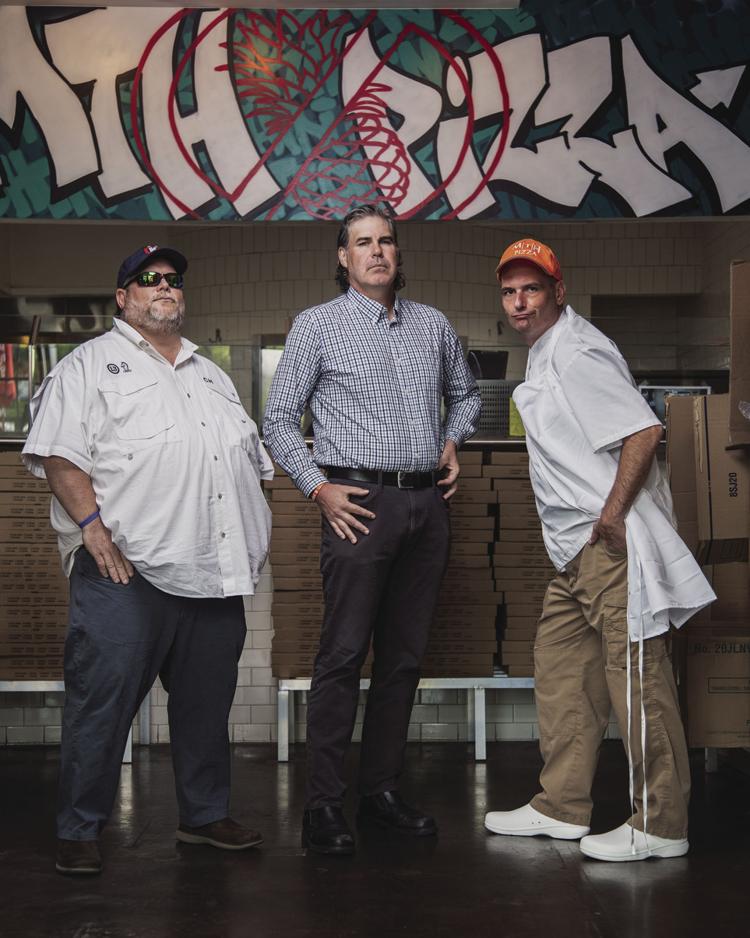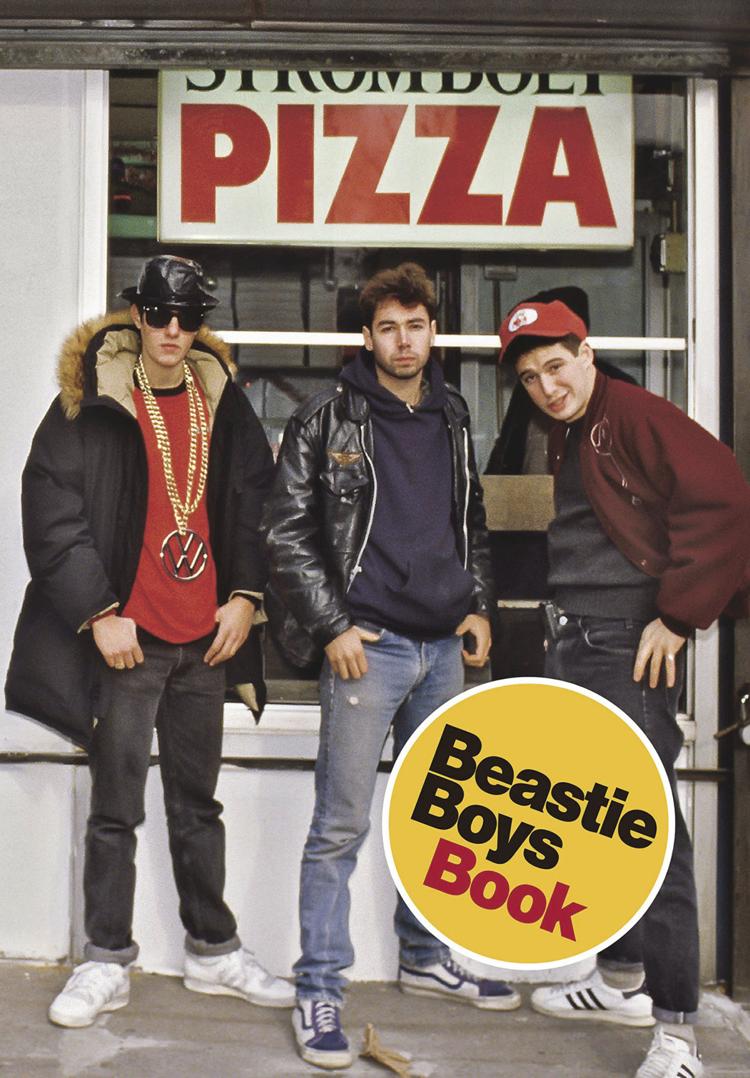 Cobb Life (CL): This has been such a crazy time for restaurants in particular, but you guys have seen adversity before since you started Muss & Turner's right before the Great Recession. Does this time feel different or the same, or what did you learn from that time that you're taking into this?
Ryan Turner (RT): The Great Recession was seeing that there was a cliff, feeling that there was something for a bit. But this was just a trap door. It was 30,000 feet down. We saw it happening in Seattle and we saw restaurants closing there, but it was just like, is this really going to happen here? And so we had a mandatory meeting with all of our staff on Friday, March 13th to talk about, operationally, what we're going to do to adjust and put in hand sanitizer and all this stuff. But also saying we don't really know what's going to happen and everyone be prepared.
Todd Mussman (TM): It's been like that every day since.
RT: But we also understood that, if we were to stay in it and what we like to call "embrace the suk (for Unsukay)," there's a good chance you'll come out the other side stronger and wiser. We exist as restaurateurs in uncertainty every day. You really don't know who's coming and what people are bringing with them and what they're going to ask for. And so we really become experts in logistics because we're constantly adjusting our operations and processes. That's really what we were trying to work on with our teams to prepare for this. It's going to be scary, but we're all in this together. Let's adjust. And we knew from the recession as well that, in business, there's a natural selection at play as well. And it's the ability to adapt versus anything else that will allow you to overcome and adjust to the environment.
Chris Hall (CH): The similarities are that you've got to be really nimble and you've got to change the way you do business very fast. There's a difference now in that money is still in the marketplace, right now. People's habits have changed, but their spending, I'm not sure it's changed that much. I'm worried, to be frank, that we're going to see a recession on the other side of this. We're going to get through COVID and then we're going to have to deal with the fallout from COVID.
RT: The recession created millions of layoffs, not millions of furloughs, right? So you have a lot of people that are without a job right now, but they're getting paid.
CH: As painful as these times are, entrepreneurs are uniquely set up to deal with them. Because, as Ryan said, there's no insurance policy with us. There's no guarantee anyone walks into any of our restaurants on any given day, right? Every day, we gotta go out and earn it, no matter how good it is. And so it isn't, 'Oh, well, tomorrow, the school district is going to cover my salary, whether we have school or not.' It doesn't work like that. We eat what we sell, sandwiches and steaks.
RT: We're in it to win it. Who we are working with and how strong our team is, that's key. So, because of that adversity, there is this level of relationship that we already felt great about with our team that has now intensified and really solidified it even more. And we feel stronger than we've ever felt about our team and our company. And, it's strange to say, but we also feel probably more fortunate and more grateful than we've ever felt because of the relationships with our team. We have amazing guests who have just stepped up in ways that are just blowing our minds and supporting us with their loyalty, their generosity. It's just been amazing for all of us to experience.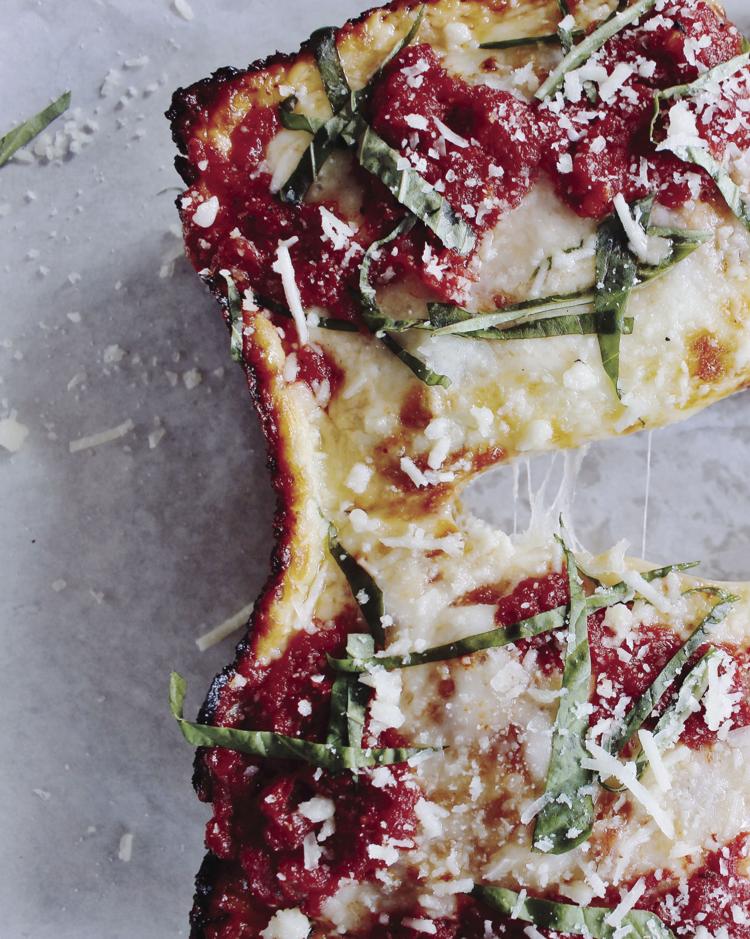 CL: In that vein, obviously, these restaurants are important to you guys and your employees for their livelihoods, but how important are restaurants to a community? What would society be without a Muss and Turner's or MTH Pizza?
CH: What this has proven is that we're not just the restaurant, we're a part of the community. If you were just a restaurant, you're probably not going to come out of this. Our culture revolves around food. We celebrate with food. We mourn with food. We sit down with families with food. We've been a part of the community, and that's what sustained us. The biggest takeaway for me is that we're not just a restaurant. The hard part of this is that we've based our business for a long time on the idea that we're not just doing food, we're doing human connection, and it's hard to connect without hugs and through face masks.
RT: We've been saying this for years, that we're in the business of human connection, we just happen to do it through food and drink. We talked to our team about this concept of relationship capital and it's about how they feel about you that matters. That's where the value of the relationship lies and all these little deposits that we make day-to-day with hundreds and thousands of people meeting and doing something special and making them feel special and making them feel appreciated and going above and beyond and going beyond transaction. Chris says this all the time: 'We're not in the transactional business, that's not what we're doing.' There's a lot of restaurants that do that.
RT: Yeah, so the thing about relationship capital is you don't know what the balance is until the shit hits the fan. We talk about it, we measure it. And now everyone has experienced it to a degree that has blown their minds because the gratitude that is coming from our guests has been so much, and they're like, 'We're not going to let you guys go down. We're so thankful that we can get food from you.' And now, they're so thankful that they can just get out of their house. They love our food, but they're so sick of eating at their kitchen table.
CL: And that leads to the impetus of the company itself, Unsukay. I read you, Ryan and Todd, worked together before, but then you ran into each other at a grocery store.
RT: Yeah! The Publix on Paces Ferry.
CL: What was that conversation like, and how did that snowball into Unsukay?
TM: I bought my house in Forest Hills in Smyrna and Ryan was living behind Campbell Middle School like half a mile away. I think we respected each other quite a bit. So it was like, let's get together and have dinner and with our wives and we started doing that Monday nights, and then we decided to invite some other people to come and join us. And you know, he's mixing cocktails, I'm cooking, and he's cooking and I'm mixing cocktails. There's a lot of fun. And then we just decided we wanted to do something together.
RT: You're dining and drinking and having fun, then all of a sudden, you're pregnant. Same thing with Chris. We met Chris at a function for a nonprofit event and I was in orientation and Chris is like, 'Hey guys, I live in the neighborhood. I really like your new restaurant. I want to own my own business one day. It's my dream. How'd you guys do it? I'd love to learn more.' Next thing you know, we're communicating and he's bringing in some wine and he's a chef in town. We got to know each other through food and drink, and then establishing that we had common beliefs and values and philosophies. You could not find more three different guys in so many ways, but, at the core, the connective tissue, there's a level of consciousness and agreement on what really matters. What's right, and what's wrong. That has really allowed us to effectively communicate in a disagreement, sometimes effectively, sometimes not. But at the same time, we bring three different perspectives and three different competencies and three different points of view, which in any scenario is always good because one single point of view can steer you off the cliff.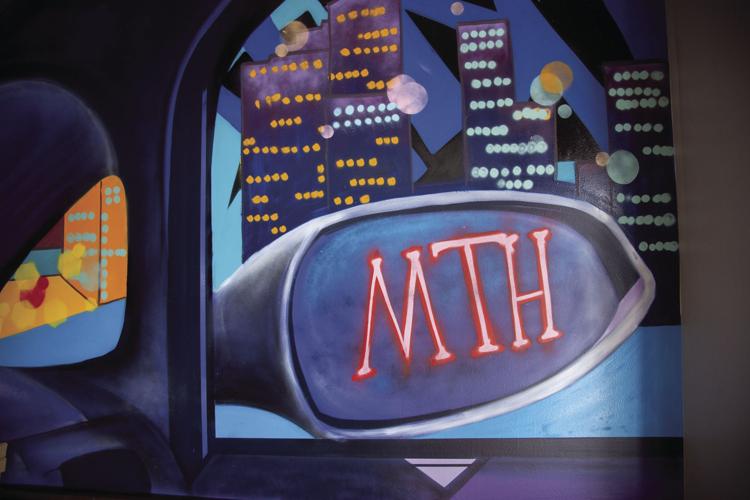 CL: So many restaurant groups are led by one person and then they have a team under them, but they're really the face and the sole leader. So how do you guys manage that as a trio?
CH: Oh it's a full-on Texas cage match, man.
RT: Four-and-a-half years ago, we hired a business coach to help work with us on our partnership, on our business, on our deficiencies as managers. None of us went to school to manage, to learn how to be executives of a company or manage people. But we established a structure for us. We talk about it as alignment. We meet not just to meet, we meet so that we can find alignment on things that are important in our relative roles.
CH: It's not about the end point. It's about the journey. If there's a disagreement, we usually know where we're going. There's somebody who wants to take a train, somebody wants to take a bus and somebody wants to take a plane.
TM: You don't know where there's going to be a stopover.
CH: But if you know what the destination is, it's a little easier. But that's why we hired a business coach because we were kind of like a band that, you know, somebody wanted to tour, somebody wanted to make a rock and roll album and somebody wanted to make a concept jazz record and you've got to find a way to do something in the middle.
RT: There's a lot of restaurateurs that we actually proactively talked to when this all went down and reached out to, that we knew were kind of on their own, people that we know and respect and love. But we realized how valuable it was, being able to sit around a table, just the three of us, and work through it. It was a harrowing. I mean that week, the week of the 16th, was the most harrowing experience I've ever been through, that we've certainly ever been through as a company ,and to have a group of people to collectively try to figure out what to do with no visibility and really bad information coming to you every two hours versus someone who's by themselves, it was so helpful. They've got some investors maybe, but there's really no one other than them making the calls.
CL: And a lot of restaurants owners that I've talked to have said that they haven't felt like they've gotten a lot of guidance on when or how or if to open.
RT: It's complicated as hell, the PPP alone.
CH: I wouldn't want to do this alone. We're all pretty much guys that are going to figure stuff out. I'm not looking for guidance. I'm looking to go through the forest with machete and chop it down myself.
TM: If we're going down, we're going down swinging.
CH: We've worked really hard and this isn't about us. It's about 186 people that we employed and some of whom are back, some of them aren't. And that's who you're fighting for.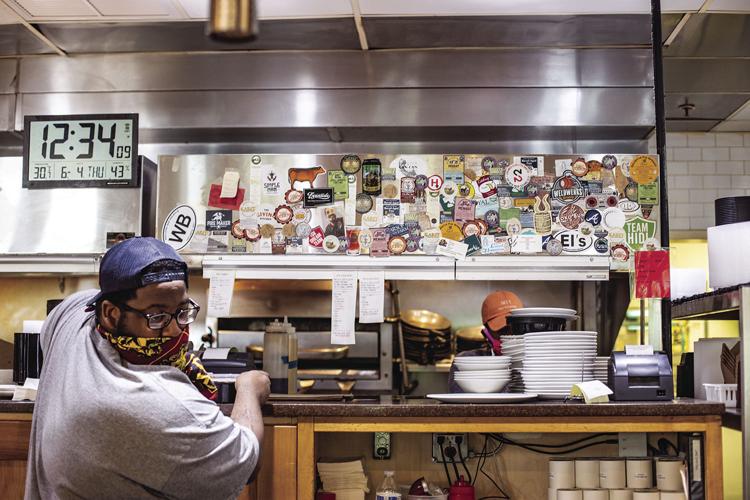 CL: How many people did you have to furlough or lay off?
RT: We furloughed 145 people on the same day. Everyone talks about family. But these people are.
CH: On Easter this year, I realized I had two people that this was the 21st Easter we would have served together. Every single Easter Sunday with those two guys for 21 years, that's longer than I've been married.
RT: We put everyone on salary at a 50% right away, just 'cause we weren't sure what was going on. But the level of business that came allowed us to bring some people back, allowed us to pay our managers 75%, not 50%. PPP came along. And whoever's coming back, we pay them 100%.
CH: We've been fortunate. We had a local bank that got that helped us with that loan.
TM: They had our back. I'll call them out, Cornerstone Bank. If you're looking for a good local bank that gives a shit about your company, those guys do.
CL: There are so many I talked to who said they worked with bigger banks but, during this, they couldn't get an answer and ultimately weren't able to get the PPP.
CH: They couldn't handle the volume. They could not handle it. This is another example of why being local is important. If you keep things local and you support local businesses, they'll support you. These are people in your community that are employing other people in your community and making your community what it is you love about it.
CL: Speaking of local, many of your restaurants are in Smyrna or in this area. What is it about this area?
RT: That's a simple as it gets.
TM: M&T exists because there was nowhere else to eat at in Smyrna 15 years ago, that was worth much. We were driving down to midtown to go eat all the time, and that got old, so we were like, 'Doesn't our community deserves something like this?'
CH: I'm very proud of living in Smyrna.
CH: There's nothing wrong with Vinings, but when people are like, 'Oh, I live in Sminings,' It's like, 'No, you don't. You live in Smyrna.' We have a kick ass town. It's a cool place to live.
CH: That restaurant over there (M&T) was one of the beginning businesses that made Smyrna what it is today.
RT: There were like, six restaurants within a mile-and-a-half of this property when we first opened.
RT: And because there was not a lot going on, we were given a very long, forgiving runway to figure it out. We had a lot of people that really wanted us to win because they wanted to not have to travel to other places to get that level of food and that level of hospitality. We went through three dramatic changes to M&T, and all were delivering the community what they said they wanted and what we felt would be bringing value. And so the community has responded. There are countless people who went on their first date, who their kids have grown up going here. They're the kids that worked with us. We're very fortunate to become part of the fabric of their lives, and we don't take that for granted at all. We didn't before, but we certainly don't now. You just don't fake real time connections and doing the thing.
TM: I mean, 15 years ago, when we opened Muss & Turner's, my wife Allison was pregnant with my son who, for the last year, is busting suds in the dish pit. Ryan's daughter just started here at MTH to work in packing orders. So it's crazy to think that our kids are working in our businesses and it's just pretty cool. I remember working for my dad when I was about that age and it taught me a lot of good lessons about being an entrepreneur.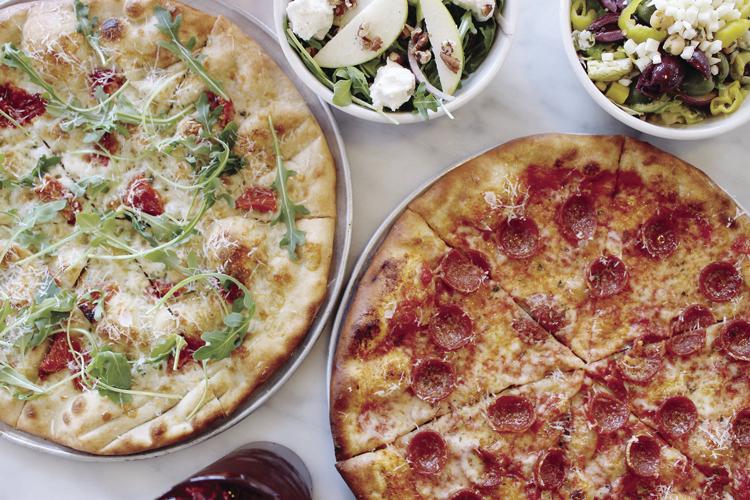 CL: So your newest venture is MTH Pizza, right? What was the idea behind this?
CH: My first jobs in this business were in pizza. I worked at the Pizza Hut on Collier Road, which is now DAS Barbecue. And I worked at Fellini's.
TM: My first jobs in the business were in sandwich shops and delis.
CH: And so I'd always wanted to do pizza. This spot came open, it was Little Azio was before and was already branded as a pizza place.
TM: And the oven is badass.
CH: This was just a really good concept, and a good confluence of circumstances. Our lease was coming up over there. And so we started to renegotiate and it's the same landlord. They were like, take a look at it. So Todd came in and looked at it and was like, 'Hey man, this oven's legit.' Todd loves to mess around with dough, and it just snowballed. We're super proud of what we've created. It's just a cool neighborhood pizzeria. Every great community needs a cool pizzeria. That's what we're trying to do, just turn some music on and do some kick-ass pizza. You can choose your own adventure, but you can also get some chef-driven pizzas that we would want to make and eat. I mean, this is where (wife) Julie and I eat.
RT: That's the common thread. Chris was very involved with the creation of Eleanor's and what we did with renovating Muss & Turners, then opening Local Three. One of our big missteps of many in east Cobb was we did not necessarily build the restaurant that we all loved. It was the restaurant that our former partner envisioned to love. So we learned from that and, when we sat down for this, and we each separately created a vision of what we thought this place could be or what we would want it to be. And we got together and there's enough commonality and it really starts with passion. Chris and Todd are both chefs and Todd's the mad scientist and Chris is the magician.
TM: We cook the beans, he counts the beans.
RT: I'm their handler. I work with the management team and the culture and all that stuff.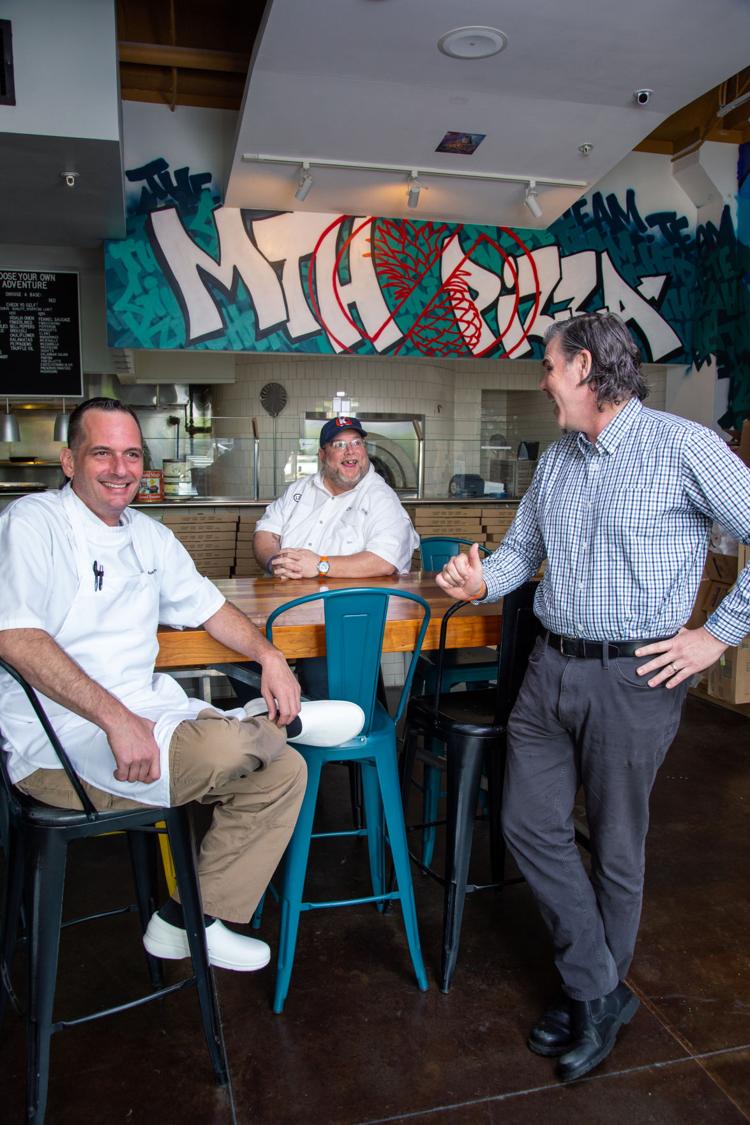 CL: There's a lot of great local art in your restaurants, too.
RT: Oh yeah. For Local Three, Tracy Hartley's a local folk artist and his fingerprints are all over that place. He built the bar, our private dining room table, we each have our own pig…That's where the graffiti came from in here (MTH). With Tracy, what we didn't understand was the power of that platform. He went from having to go to flea markets week after week to try to make a living to coming in three months after we opened Local Three and saying, 'Guys, I just want you to know how thankful I am. I haven't had to go to a flea market. I cannot keep up because of you guys and the stage you gave me.' So it was just like, what a cool thing.
CH: I'm a huge Atlanta United fan. And it was cool to see two months later, there's a giant mural of Josie Martinez in Castleberry Hill that he did. It was very much like graffiti. I love going to Rome. It's my favorite city in the world. And in Roman pizza shops, there's just graffiti everywhere. They kind of have doors like this and windows like this, people standing around, eating at counters. I just wanted that feeling. They always play really bad, loud techno music. And I wanted to have really loud music, but not bad music.
TM: When the dining room was open, it was pumping at night, you know, like the LEDs going and the music is lit and the subway tile, the disco ball going…we get a lot of compliments, that the space feels like New York City, it's like Brooklyn in here. We had some really killer playlists that everybody contributed to. The mural says, 'I make dough, but don't call me doughboy.' During the seven months before we opened, I went through 150 pounds of flour with my little kitchen aid mixer at home, making pizza, you know, testing different recipes, testing different fermentations. And so I got to a point where my wife, every time she would see me yank that mixer out, she'd be like, 'What's up, doughboy?' So when we were trying to decide what was going to go up here and we were going back and forth with the artists, finally Chris is like, just put up 'I make dough, but don't call me doughboy,' the line from the Ice Cube song, 'Check Yo Self.'
RT: We had a unique commitment to the product, the dough in particular, that was differentiating us and which people appreciated. It's a unique atmosphere that kind of bred some level of escape. And then you just wrap that up with this desire to connect as humans and go beyond transaction, then you got something that's pretty powerful around a timeless thing, which is pizza. So we didn't mail it in on any of the things and the community has responded in a really positive way.
CH: There's a lot of great pizza around. But this is really, really good pizza. This is unique to this area. There's nothing like it. No one's doing a 72-hour ferment for their dough like we are. It's not saying that other places aren't great, I just find this to be a very unique spot in this neighborhood.
RT: We chose to make our own mayo at Muss & Turner's, for example, and that says something to someone. We choose to brine our chicken. So people eat our chicken breast sandwich to go, 'Oh my God, why is it so juicy?' Well, we chose to take the time to let it sit in brine and do it the way we think is the right way to do it, to ensure that you have a juicy chicken breast. And so those little things, those little commitments to a level of quality, the commitment to process a method of cooking that is fine dining trained but bringing it in a more casual, connected atmosphere - that is really what the essence of our business is. We're all fine dining trained, but this whole idea of like, you have to pretense around it, this need to spend all this time and all this money to get good food where you can go anywhere in the world and get the best food that exists while you're in your shorts and a tee shirt, it's like, 'What's the deal?' That's where I think a lot of people really came around during the recession, like, okay, I'm not going to spend $200 and two hours, but I want that food. I'll go to M&T. And I'm actually kind of liking not having to wear my sport coat. I mean, Local Three. That was in the middle of the recession. We had enough people coming up from Buckhead that loved they didn't have to put a sport coat on and worry about that.
CL: Speaking of sport coats though, can we talk about Warhorse?
CL: That's like your little secret.
CH: We have no idea what you're talking about.
CL: You guys really keep that under vest, huh? I guess the people who should know about it are going to know about it?
CH: I wouldn't say that, I would just say that our goal is to have some mystique about it. Like, you've never seen a picture of the inside of the clubhouse at Augusta National. That's part of what makes you going there special.
CL: True. Well, hopefully once all this clears, you guys can get back to helping people and some semblance of normalcy, if there is such a thing. But I don't know that it ever will be normalcy as it was before.
RT: Going back to the way it was is not even an option.
CH: We are trying to define the new normal and we're doing it not just for us, but our industry is having to define the new normal. There is no normal of eating in a restaurant anymore. There was what we had, and now there is what we're doing right now. The only thing I can think of that's even remotely close, and I don't think it was this disruptive, was when air travel changed dramatically on September 12th. I can remember as a kid walking on a plane with two beers in my coat and nobody's saying anything and I remember when there was no security, you just walked in the airport, walked to your gate, walked onto your plane and took the hell off. But there's going to be things from this that stick with people and we are going to have to make changes and adapt.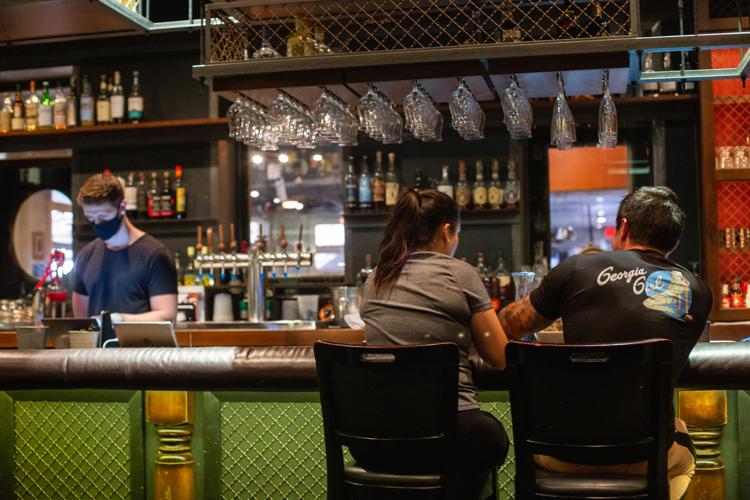 CL: What is part of your new normal? Making that carryout officially a part of your business model?
CH: I can tell you, carryout's not going away. There's demand that we didn't know there was demand. A lot of what we're missing is the fact that there just aren't big events. People aren't getting married. They're not having 60 people to their office to talk about business. Home Depot corporate's not taking people out to lunch. We're missing all that business. So how are we supplementing? Carryout's one way to do it.
RT: You have a lot of chef-driven restaurants that are now in the delivery, carryout space. They prepared meals for families, which has been going on for a very long time, but the folks that were in that segment have more competition now. It's like, imagine being Purell, right? Like, they can't keep up and now, they have thousands of competitors. Every distillery is now doing hand sanitizers, you know?
CH: It doesn't taste nearly as good as whiskey.
TM: I haven't tried it out yet, but I'll stick with whiskey.
RT: And virtual tastings. We've done dozens of them and people love them. They can't touch each other, but they can still connect. And as a matter of fact, they have a more fluid conversation than if they're in a dining room at separate tables. They all can talk with each other and hear each other and hear what the wine maker or the beer brewer has to say, versus that question is at that table and only those people at that table hear that. Now, you can mute everyone. Well, how great would it have been to mute people in it during a lunch meeting?
CH: How great would it be to mute people period? I'd just mute everyone. You just use sign language, you understand what flipping you off means. That's universal.
RT: Ha! So we're doing quarts of cocktail mixers. Like, that's so damn obvious. Why weren't we doing that before? Of course they drink at home. Of course they want to make a cocktail, but they don't know how to, or have time to do it.
TM: People could come and sit in our bar and we could mix them a drink, where we can't now.
RT: And maybe they don't want to come to our bar every night, but they do want a Brown Thrasher every night. So that's not going away. And they don't want to spend the money on buying all the different ingredients to make it.
CH: You probably have 17 kinds of bitters at home.
RT: And like, we found this out at Easter, we don't have the capacity to prepare, store and reheat prepared meals for 150 families. We learned that one, too. So for Mother's Day, we said, okay, let's prepare it all beforehand and then they're just gonna have to reheat or cook some of it when they get home. A lot of the feedback we got was actually, 'This was great because we felt like we did something from Mom.' The dad and the kids actually contributed, they did something and they felt better about the meal. Mom felt better about it too. So are we going to do the Mother's Day buffet that we used to do again? Probably not, even if we can, because, who's really going to be into that? They'd rather sit around their patio table with their families having great food instead of in a busy restaurant with other kids running around, right? That's a legit thing we're going to come across. And it was the easiest Mother's Day any of us have ever executed. It was very heavy up front prep, but they didn't have 400 people coming through and have to deal all the curve balls that exist when you have human beings coming in saying, 'I don't want that. Can I get that? How about this? I have this dietary restriction.' You have kids running around without any supervision. So up front, it was a lot of planning, a lot of preparation, but you're just handing people food and they go. So it was such a different experience. Easter was painful for us.
CH: Easter's always painful. You don't know what you're doing no matter what year. And then, by Mother's Day, you figured it out because Easter was like five weeks ago. And then nobody cares about Dad, so.
RT: You get the forgiveness of Jesus and then you're out to the wolves with Mom.