Looking for ways to spruce up your abode with a fresh, new color?
You could change the color of a piece of furniture, add some pillows or bring in plants inspired by Pantone's 2017 Color of the Year: Greenery 15-0343.
The yellow-green shade "evokes the first days of spring when nature's greens review, restore and renew," according to Pantone. It's a great accent to break up a black and white color pallete, and a great addition to a colorful design scheme.
Cobb designers are all over the trend. Here, Lori May, Joann Kandrac and Keela Richard give us some tips and examples of how to best use the vibrant color in your interior design.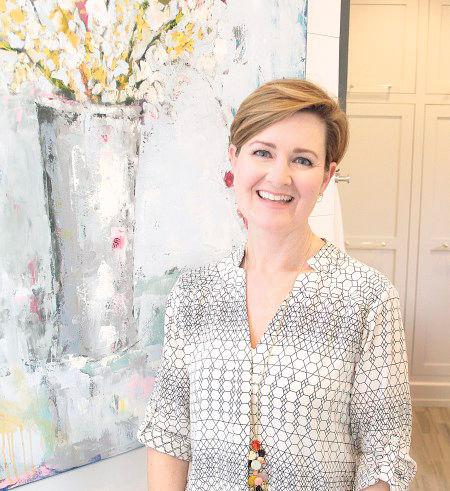 Lori May Interiors, LLC | Lori May | 678-327-9482 | www.lorimayinteriors.com
Lori May has always loved all shades of green, which makes this year's Pantone pick that much better. The color was used in her own home for a side console table. In a client's home, the hue was used to coordinate with an adjacent room.
"I tend to find pieces that I love to place in my home … the fact that this vintage console table was green was a happy accident. In my client's project, the green was chosen because her office/craft room was adjacent to her kids' playroom. The playroom was green with floral window treatments and pillows."
Lori found the green geometric print at Lacefield, based in Atlanta, for the space. Lori likes to consult with her clients about what colors they love and what they want to feel in their home. Some clients have a clear color choice that doesn't mesh well with their vision, but luckily she says green is a color that is loved by most.
Homeowners can experiment with Greenery 15-0343 inspired hues in their home with accessories and pillows first, says Lori. These are easier to change if or when they tire of the color.
Kandrac + Kole Interior Designs, Inc. | Joann Kandrac & Kelly Kole | 770-514-9699 | www.kandrac-kole.com
While designers are privy to the annual selection of the Color of the Year from Pantone, Joann Kandrac says not many of their clients are aware. But they make sure to mention these options through their blog, newsletter and social media to keep clients updated on trends.
The great aspect about this year's choice is that it's a beloved color of Joann, who happily used it as a splash of color for a client's bathroom.
"It's personally one of our favorite colors and that of the client's as well. She wanted a black and white bath with a 'happy' pop of color. Green (and especially this shade of green) is a bright color that looks fresh and crisp."
In this bathroom project, the color was infused into the design with cabinetry, towels, a vase and a side table. Homeowners can also mix in the color throughout their home with pillows or a throw on a neutral sofa, accessories such as boxes or books or by painting an antique piece of furniture in a high gloss green, said Joann.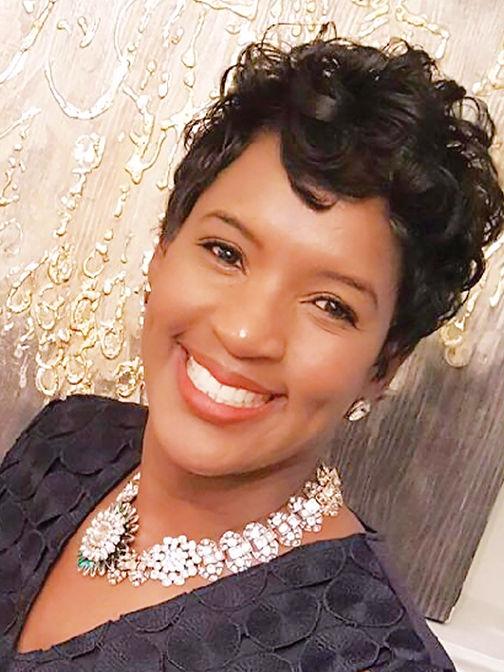 Kay's Décor & Interiors, LLC | Keela Richard | 678-520-8589 | www.kaysdecor.com
For Greenery 15-0343, Keela Richard said three words come to her mind — refresh, renew and rejuvenate!
"There are many ways to incorporate Greenery into a design project. The 2017 Pantone Color of the Year allows a designer to use simplicity to boldness based on a client's style and design desires."
Keela hasn't had the opportunity to use Greenery 15-0343 yet, but she has several tips on how to use it in a home design project.
"I would use (it) as an accent or accessory color with neutral color palettes such as whites, creams and grays. The color is bright, powerful and would energize a nondescript space. Secondly, I would use the color to bring a more natural scape to a sunporch and/or patio space with lush greenery."
Using the hue to blend with a client's existing color palettes or as a pop of color to bring life into a colorless space is another way to infuse it into a design.
If you're starting out in designing your home and want some quick ways to infuse Greenery, try a lamp base in the color, artwork focused on nature, live green plants and window treatments, says Keela.