Cara and Ben Sharenko's story begins a long time ago. During a time of innocence, crushes, field trips and school dances.
"He was my first official boyfriend," Cara explains of the then fifth graders. "We went to the sock hop together, and we didn't even touch."
And as many middle school relationships do, the couple faded out. Eventually, Cara went to high school at Pebblebrook, and Ben went to Pope. The two were separated further when Ben attended college at the University of Georgia in Athens and Cara went to a college in St. Louis, Missouri.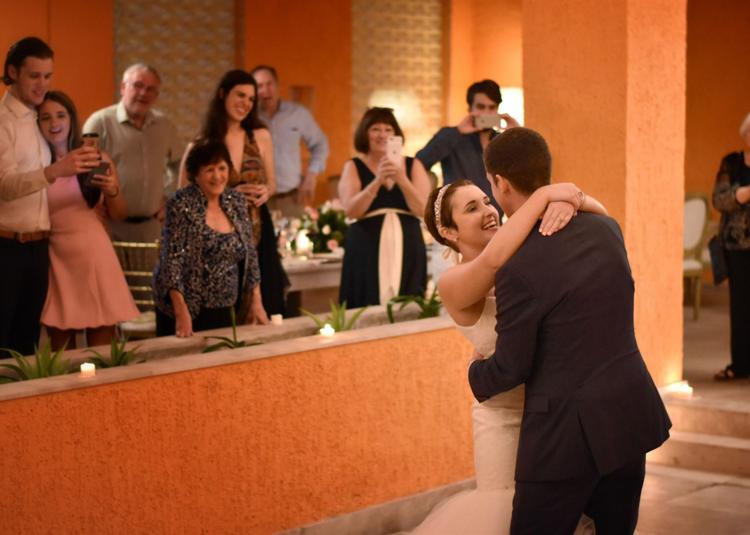 But fate, or rather Facebook, brought them back together in the summer of 2012 — five years after they graduated from high school.
Ben spotted Cara in a photo posted by a mutual friend and decided to get in touch.
"I remember telling one of my friends that I was going to meet my fifth-grade boyfriend," Cara said.
The two clicked; and Cara recalls with a laugh that she thought it might just a summer romance. That's because Cara was involved in musical theater in New York and was planning to move back at the end of summer.
"We didn't have a plan," she said, as far as making the long distance relationship work.
But another twist of fate brought the couple together for good.
"I have lupus and I had a really bad flare that Christmas, so I had to move home from New York," Cara said.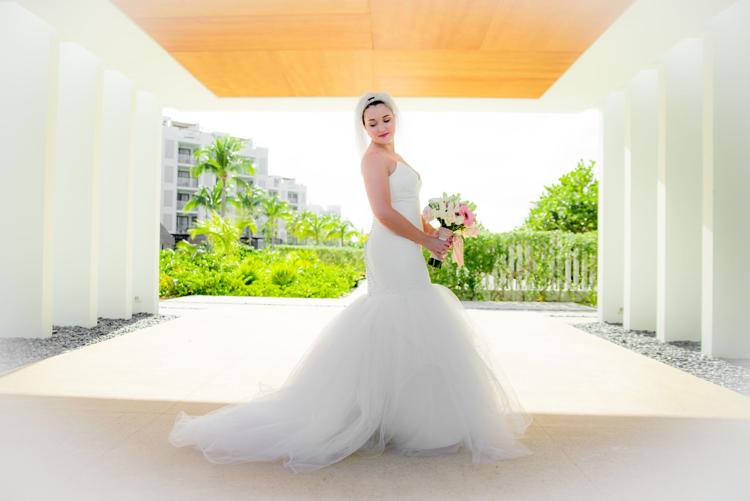 She had struggled with the autoimmune disease for the last eight years, and only received an official diagnosis three years ago. What Cara didn't realize when she was moving back home was that she was gaining a future with not just her boyfriend, but an incredible support system.
"He always puts himself second, and he's always been very supportive," she said. "It is scary. We went into a marriage with a lot of scary things in the future. He's always been like, 'This is what we need to do' — never blamed me for having this."
Ben even helped her open up about her diagnosis.
"I wasn't publicly talking about it because I had this whole dream of moving to New York and being on Broadway," Cara said. "I had trained the last 10 years to do so and I needed to find a new path, but I was embarrassed."
But now she helps raise money for the Georgia branch of the Lupus Foundation of America and started blogging about her condition. And even though Cara's lupus reshaped her future and her dreams, she's now living a new one with a supportive husband.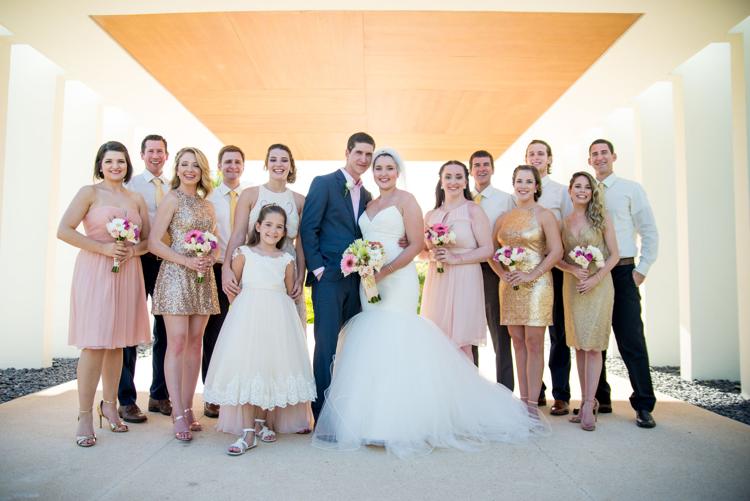 "I wouldn't change a thing of what has happened," she said.
Ben proposed by the riverside in Chattanooga in October 2015, and the two wed in January 2017 at The Finest resort in Playa Mujeres, Mexico. Cara said since many of their friends and family would be traveling long-distance to attend the wedding anyway, it just made sense to have a destination wedding.
"It was the most amazing week," she said. "Beyond magical."
The first night, the couple hosted a welcome cocktail, and the next day was spent at the beach. They had a rooftop rehearsal dinner, but due to rain and high humidity, the couple had to move the ceremony indoors. Still, Cara said the change of venue worked out and what was most important was having a whole week to spend time with friends and family.
"You normally don't have the time," she said of the rushed nature of weddings. "It was amazing to have that time together."
Ben and Cara live and work in Smyrna, and have two cats, Jack and Gus.
They recently celebrated their first wedding anniversary.
---
Q&A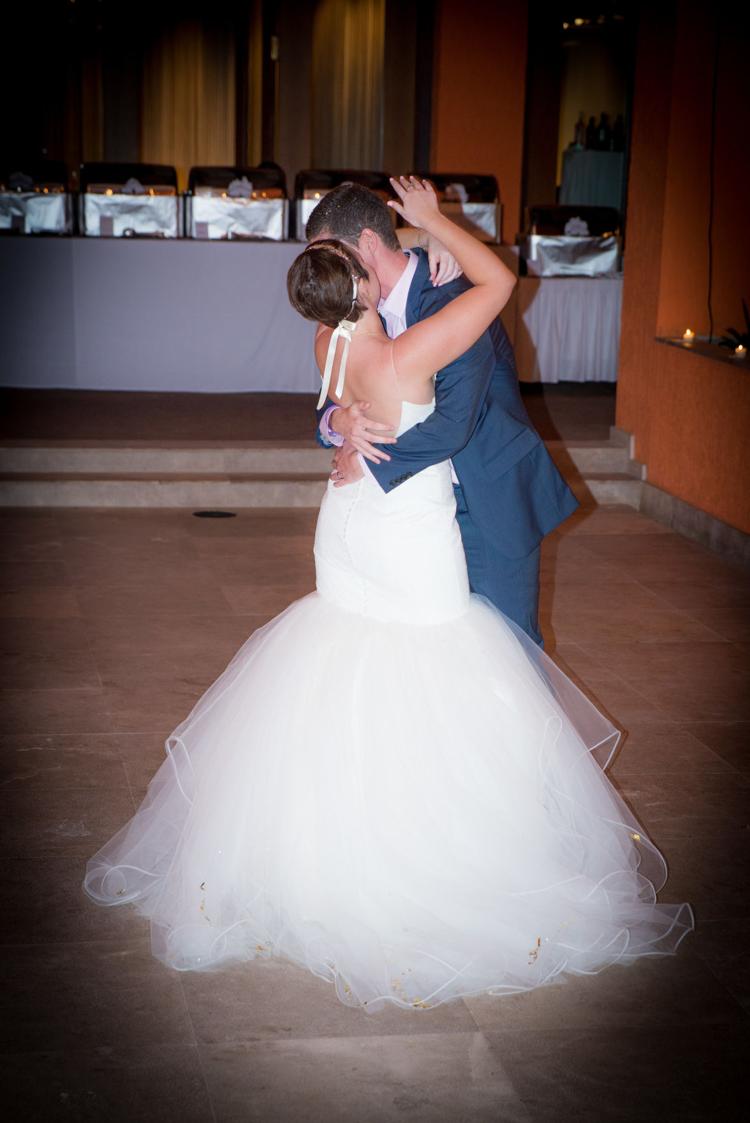 What did you like most about having a destination wedding?
Cara- Being at a stunning resort, amazing food and drinks with all of my favorite people in the world for five days, I will relive in my head forever. Our friends and family are still talking about it a year later! We are already planning when we can all go back again.
Ben- It felt like a vacation with extended family and friends.
What was your favorite part of your wedding (either the ceremony or reception)?
Cara- My heart says ceremony, but my feet say reception! The reception was a full-on dance party and the most fun. We wrote our own vows, and Ben got pretty emotional during his and it was absolutely mesmerizing.
Ben- The reception. The main event was over; and everyone could relax and have a good time.
Any wedding bloopers to share?
Cara- Well, we changed both venues the day of due to weather, so that's always fun! All the rehearsal we did the day before was thrown out, but everyone helped to make it work. In the end, we wouldn't change a thing, but it was definitely a more stressful 'morning of' than what we had planned.
Ben- Re-planning the wedding the morning of, but new plans worked out better than the originals, so it was a lucky turn of events.
What advice would you give to newlyweds?
Cara & Ben- Enjoy this time of life together. You will never get back that first year of marriage, so try and enjoy the small things!
Photography by Oak Avenue Photography | www.oakavephoto.com