At Amaranthus Paper and Flora, tin vases are stacked wall-to-wall with stunning arrangements of crepe paper flowers and entering the room feels like walking into a rainbow eliciting joy and inspiring smiles.
It's here that mother-daughter team and East Cobb natives, Cherie and Meredith Eastburn create unique, long-lasting crepe paper flowers in all sizes, arrangements and colors. The pair seem a natural fit as Cherie serves on the flower guild for Christ the King in Atlanta, and Meredith majored in art at Northwestern, then mastered in art education at the School of the Art Institute of Chicago. For the Eastburns, it's all about serving their clients.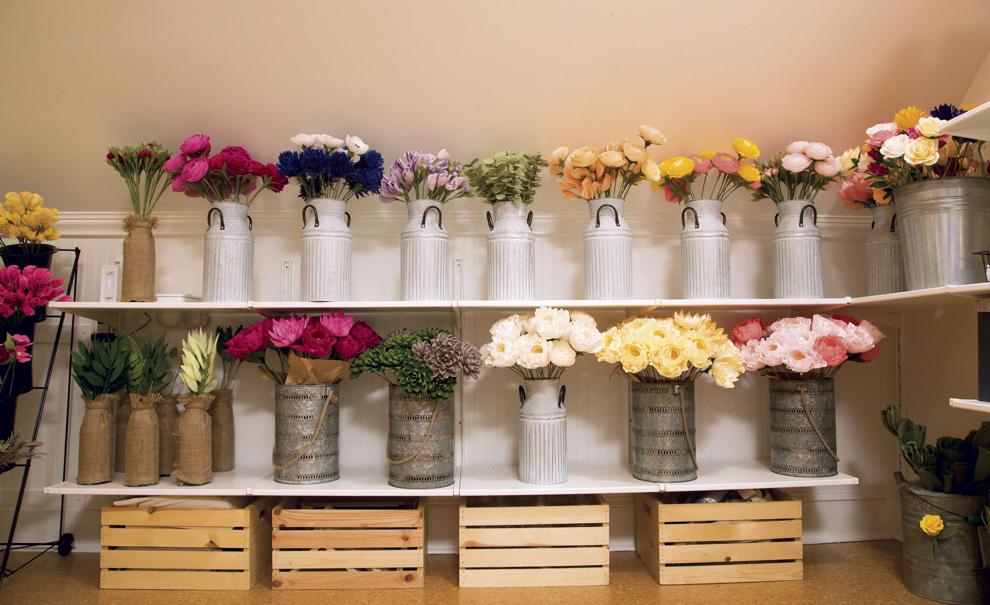 They agree, "We love being a part of people's stories. Early on, we met the sweetest couple who was expecting. They bought one of our roses for their baby, Rose.
Fast forward three years and they've purchased one every year on her birthday—it's been so much fun keeping up with them!"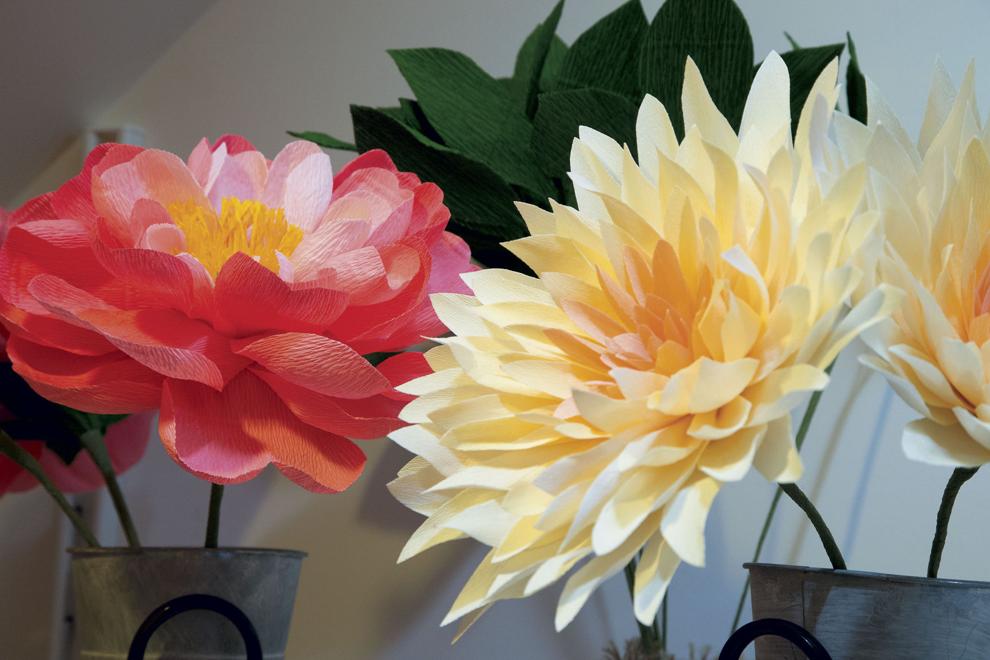 The amaranthus symbolizes immortality and, from the popularity this business has garnered, it appears the flowers aren't the only things that are here to stay.
Amaranthus began in 2013 when Cherie created whimsical center pieces for a charity event. Playing with crepe paper and mimicking arrangements she'd seen, she made almost 1,000 paper flowers. To her surprise, they garnered a lot of attention. Cherie solicited the help of her daughter, Meredith, a graduate of Wheeler High School who was living in Nashville and teaching elementary art at the time. For three months, the two perfected designs, created a product line of more than 20 stems, launched a website, and successfully executed their first craft show.
Today, Amaranthus Paper and Flora has over 26,000 Instagram followers. They have been featured in Martha Stewart, Real Simple, Better Homes and Gardens, and Good Housekeeping. Amaranthus offers 20 arrangements in their Signature Collection at $16 per stem. Shoppers choose from single stems, prepared arrangements, or a "build-your-own" option.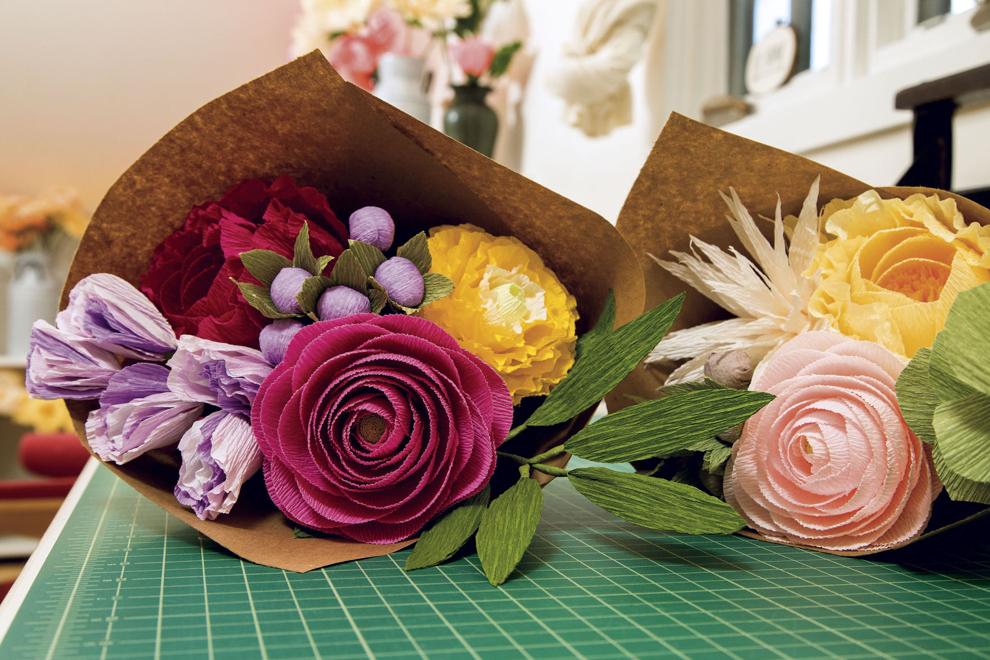 To accomplish their mission—"Spread lively color. Share lasting joy"—and give back to the community, the Eastburn's created "Flora Good Cause." Meredith explains, "We discovered that immunosuppressed hospital patients are unable to receive live flowers; we also realized that people enduring hardship find flowers comforting and have trouble throwing them away. We knew we had to do something to lift people's spirits and preserve their gifts."
For each bouquet they sell, a bouquet is donated to Ronald McDonald House Charities and Children's Healthcare of Atlanta.
Photography by Kelly J. Huff