Imagine running errands in Kennesaw, or strolling downtown or through a park when suddenly you come across a piece of artwork that advertises itself as free and encourages you to take it.
Sounds pretty rare, right? Well not if Kim Meacham and Vision Bear have anything to do with it.
The two are donating their artwork to start a new art movement in Kennesaw called Free Art Friday. It's an international project where local artists donate pieces to fellow residents by way of a scavenger hunt.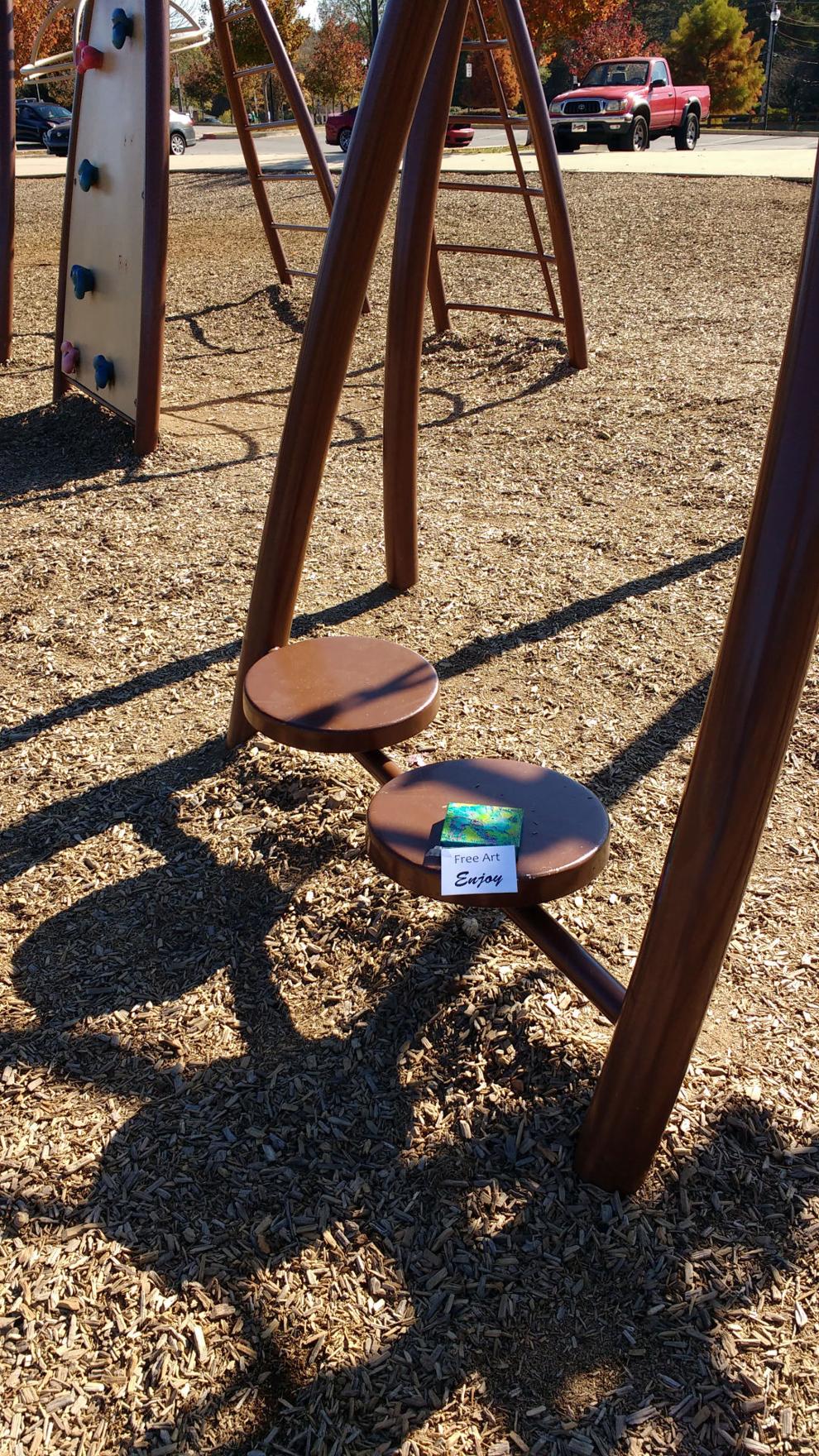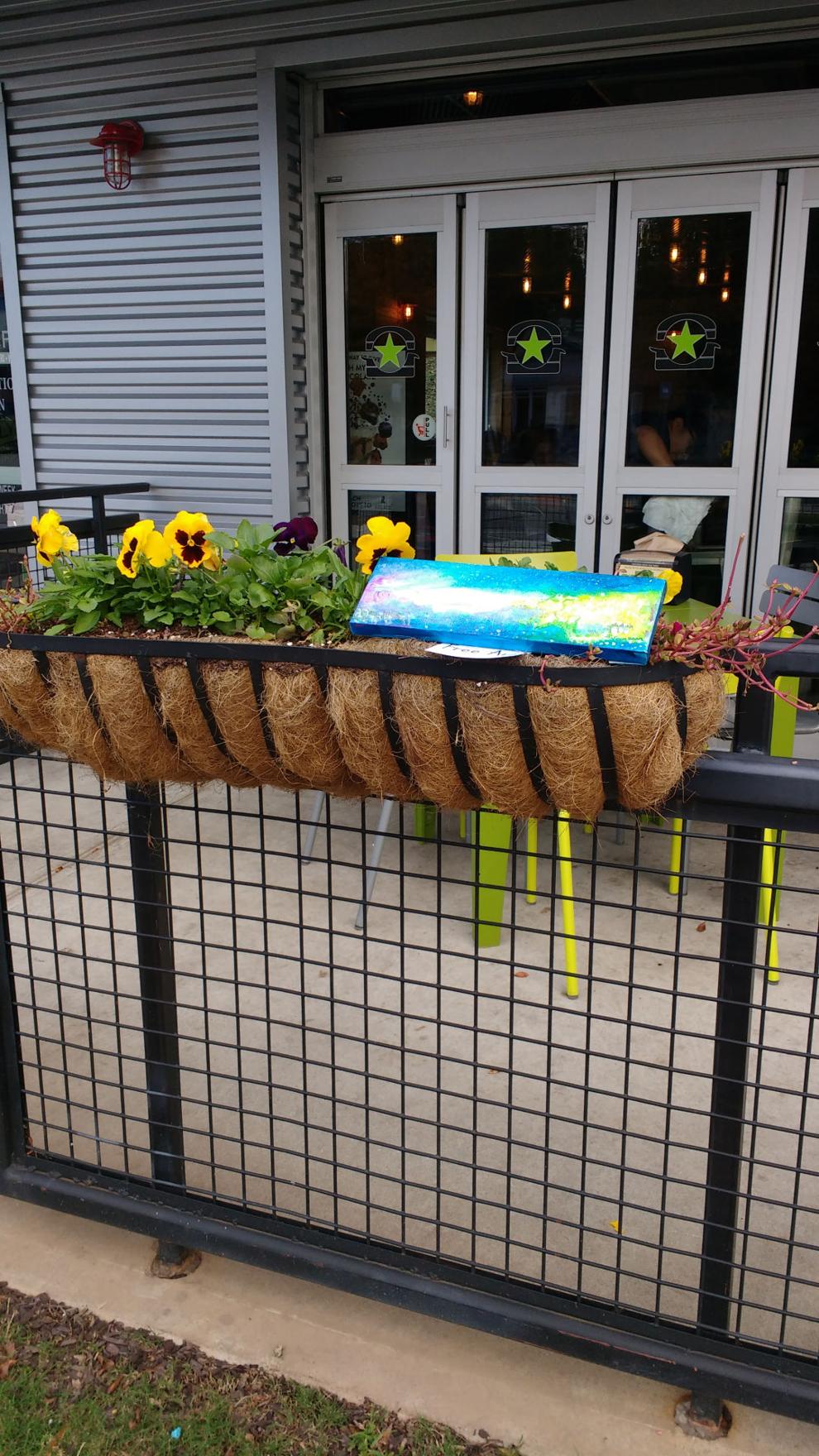 Meacham explained that artists should post a picture of the artwork that they will "hide" along with a clue as to where it is and tag the post #fafkennesaw or #freeartfridaykennesaw.
She said this is an initiative of the Kennesaw Art and Culture Commission, and that Free Art Friday also exists in Atlanta, and other areas in Georgia. Meacham would like to invite any and all artists to participate, from beginners to masters.
"The more the merrier," she said. "They could be crafters; any kind of art. Vision Bear and I both happen to be painters."
Meacham and Vision Bear own the art studio Ehecatl Art in the Artisan Resource Center in Marietta. The artwork they produce and teach students is very spiritual. Vision Bear is Mexican and Mayan and has developed the Ehecatl technique of painting.
"It's based on the idea that being native, we do things purposefully," he said. "It has to have a purpose so it makes sense to us all. It's a spiritual message that reaches your soul. It's been instrumental over the years to help people navigate through their life."
The method of creating these paintings requires a ceremony. Raw canvas is submerged in water and once it is soaked, it gets curled up into a ball.
"It represents the planet, the Earth" Vision Bear said. "We say a prayer, we are meditating on the process of water flowing through us, through the planet and bringing life up from the ground."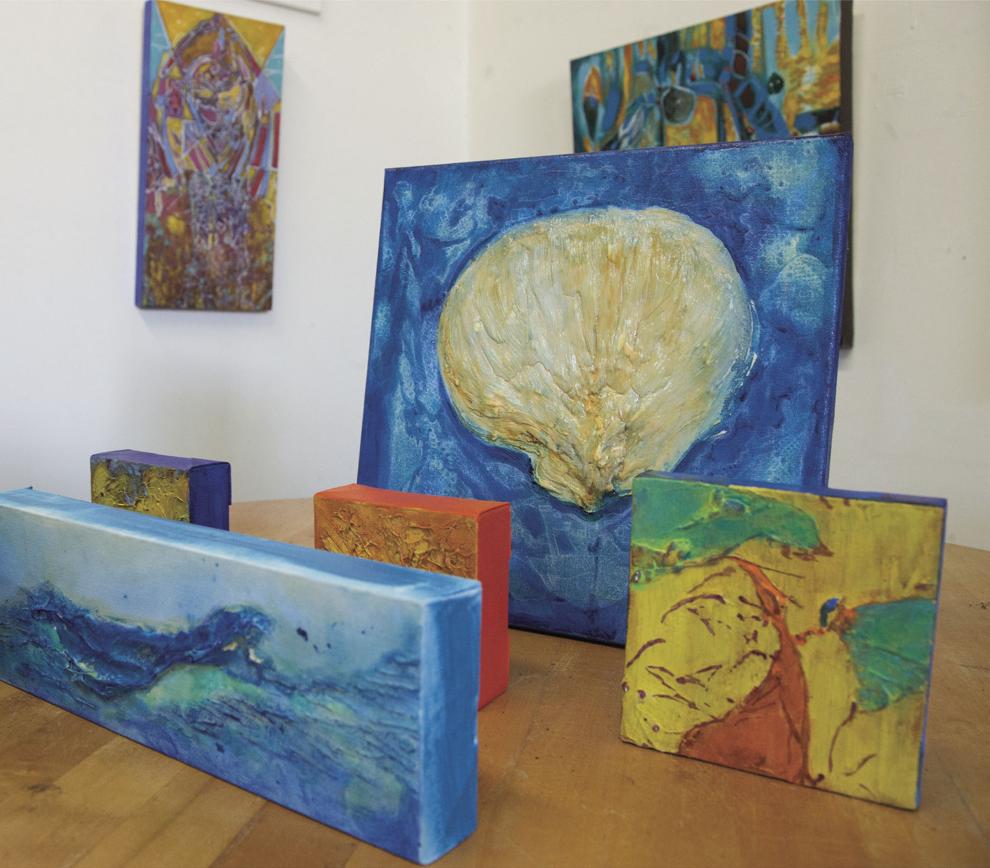 Once the canvas is dry, it is unfurled and stretched. The remaining water lines are what the artists map out and begin to paint.
Vision Bear said the painting process can take weeks, months or even years because the painting is reflective of each individual artist and of their lives.
"They are transitioning each time they work on it," he said. "They come back sometimes after one class and suddenly felt that it changed, but in fact, they changed. They have evolved."
He said a lot of the paintings bear icons that resemble issues the artist is having.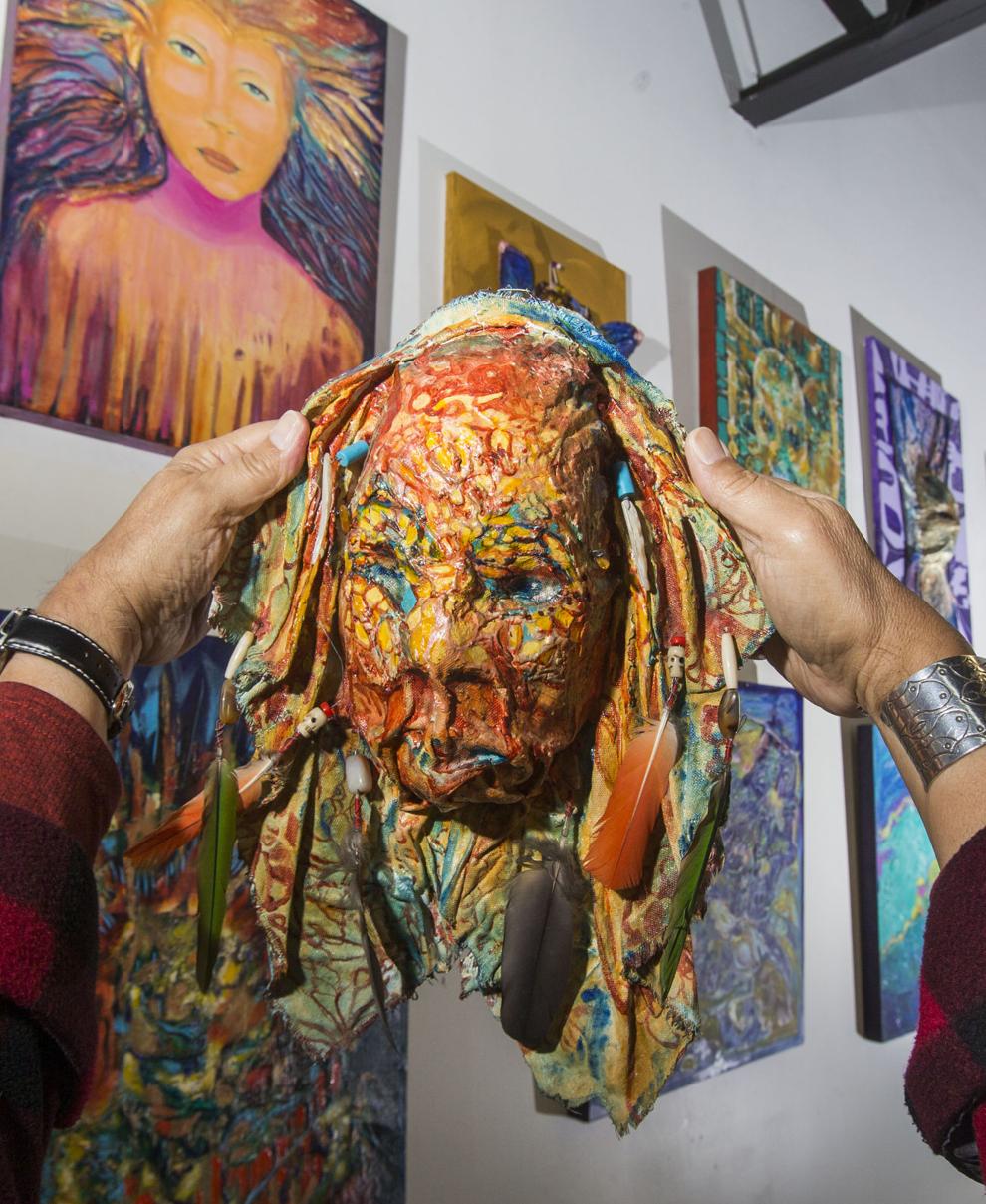 The process said Vision Bear, and the end result is both healing and soothing.
He was drawn to art early in life, taking bits of charcoal and sketching on cardboard when he was 4 or 5. It took him awhile to find his purpose, however. Meacham has been painting since 2003.
"Kim was at first a little reticent about painting, but once she got into it, she took off," Vision Bear said. "She was able to use the process to grow herself."
Indeed, Meacham gained the confidence to start her own business, KRM Solutions Group, where she says she is a grant and proposal writer by day and a painter by night.
Photography by Kelly J. Huff & submitted