At just 10 months old, little Reese Rivera went through something that no parents want to face. She developed a malignant germ cell tumor (sacrococcygeal teratoma) that internally grew from her tailbone. The tumor was somewhat undetected in her abdominal cavity and was at Stage IV by the time it was found.
Before this discovery, Reese had begun to get sick and her parents Jenn Hobby and Grant Rivera became concerned once she stopped urinating. Through doctors' visits they were able to rule out urinary tract infection and kidney infection.
"The doctors at CHOA rule things out one by one and we still had not found out yet, but she was still not draining her bladder," said Jenn.
After a couple of weeks of trying to get to the root of the issue, and Reese undergoing catheterization in the meantime, an MRI revealed the source of the problem.
"As soon as she came out of the MRI, we sat knee to knee with the doctor who said it was cancer," said Jenn.
They were told that Reese had to be admitted and wasn't going back home that day.
Germ cell tumors, according to Dr. Thomas Olson, get stuck in the body in unusual places and wind up having the potential to either be benign or malignant. In children, the location of the tumor in the tailbone area is more common, whereas in adults they develop into ovarian or testicular cancer.
Dr. Olson, director of the solid tumor program at Children's Healthcare of Atlanta, treated Reese and said the tumors are pretty uncommon. In the latest data of children under the age of 15, he said there is only about 3 percent of children with germ cell tumors. And out of those 3 percent, the most common type is what Reese had.
Due to the placement of the tumor, Jenn said they were worried about the potential effects — especially since Reese had yet to begin walking at the time.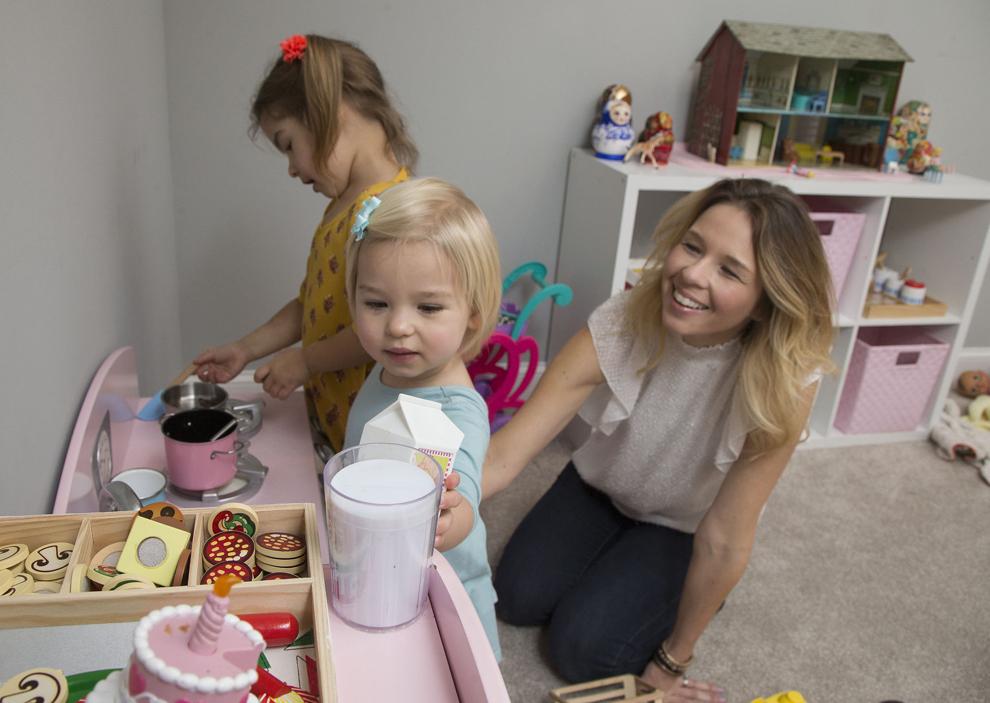 "Hers had grown inside her abdomen and had these tentacles that started to wrap up her spine," she said. "So we were really terrified she would have long-term damage from the tumor getting to her spinal cord."
As soon as the Riveras had time to gather their thoughts, Grant said he went into "fix it" mode.
"I was determined to do whatever was necessary to save our daughter's life, regardless of the sacrifice," he said.
Still caught up in the whirlwind of a doctor's visit turning into a hospital admittance, the Riveras began researching and contemplating even moving to get their daughter top-notch treatment.
"I recall telling Jenn within hours of the diagnosis that we would relocate to whatever hospital in the world had the leading expert in her rare cancer — leaving behind our home and careers, if necessary," said Grant.
But it wasn't. Dr. Olson was the leading physician on germ cell tumors in the country. This came with a sigh of relief for the family and calmed their initial fears, even though the concern was still at a high point for Reese.
The treatment plan included shrinking the tumor first with chemotherapy. Reese underwent four rounds of chemotherapy, all a week's hospital stay at a time and a month apart. And of course, like with anyone undergoing chemo — which weakens the immune system — Reese would have to go back to the hospital in between treatment times if she was ever sick.
Reese's chemo plan began in August of 2016 and once finished she had a month off to let her recover before she underwent surgery right after Thanksgiving.
Watching a loved one go through chemotherapy, the outlook and demeanor of the family can mean everything for the patient's recovery. It can be especially hard when that patient is a young child. And so the Riveras opted to operate with positivity and joy for Reese and the rest of their family, including their older daughter Lauren.
"First and foremost, Reese has the most infectious and positive spirit … there was no way we could allow ourselves to wallow in the sadness when she was grinning from ear to ear and smiling with every nurse that walked by our hospital room," said Grant.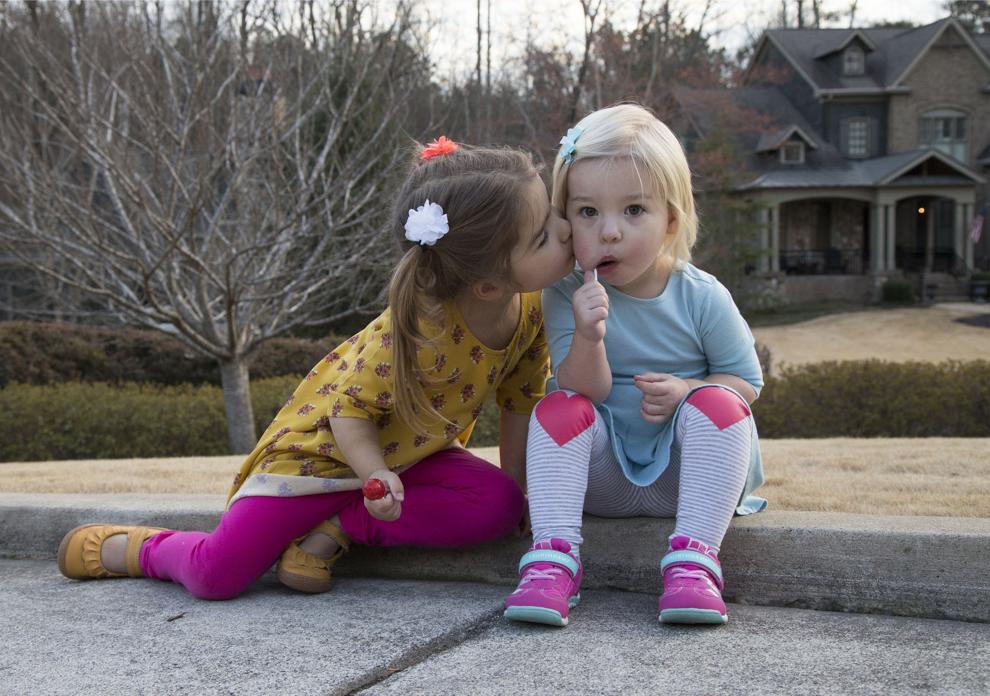 He added that Reese carried them in their lowest moments.
"We played and sang songs, brought different blocks to play with and tried to keep her life as fun and happy as possible," said Jenn.
Not only does positivity help the patient, but luckily Dr. Olson said children are naturally more resilient and respond very well to treatment.
Jenn and Grant both have somewhat highly visible careers — Jenn half of "The Jeff and Jenn Show" on Star 94.1 and Grant, now the superintendent of Marietta City Schools, but then part of the Cobb County School System. Yet neither thought twice about sharing the news of their daughter. And even though they had cultivated a positive and nurturing community among Jenn's listeners and the county as a whole, the outpouring of love they received was still a nice surprise.
"We were surrounded by such love and positivity," said Grant. "From our family and friends in Marietta to the many listeners of Jenn's show, we felt so uplifted and supported every step of the way."
People made T-shirts, sent stuffed animals and toys and their neighbors even wrote encouraging messages on hearts and placed them in their front yard.
The Riveras understood the importance of being public figures and used their platform to talk about this difficult time in their lives and share their experience. Their hope was to empower and inform others who are battling pediatric cancer.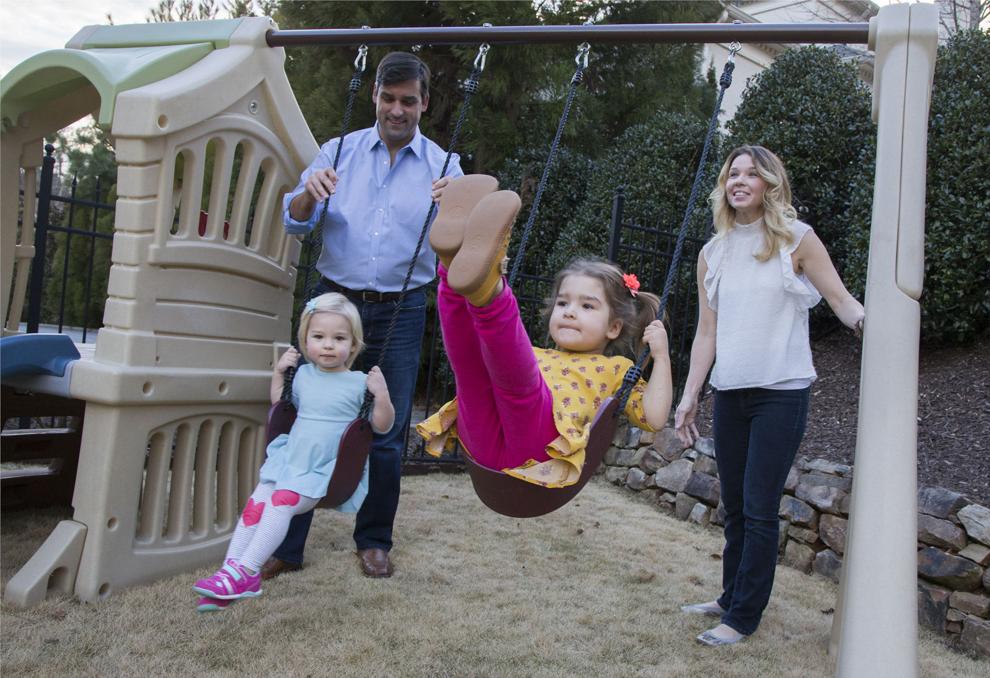 January marked one year of clear scans for Reese, now 2. The likelihood of the cancer returning reduces significantly after a year. Reese will go back in for an MRI soon and then doctors' visits will be decreased to only every six months.
"We're starting to breathe now," said Jenn. "I think that year marker was a sigh of relief."
However, Reese isn't technically considered a survivor until she's been cancer free for five years, she added. But after two years the likelihood is even further and Jenn said doctors haven't seen this type of cancer return after three years.
The Riveras have no shortage of gratitude for the doctors, nurses and staff at CHOA. And because of their experience, wanted to give back in a significant way.
They initiated Reese's MaGIC Fund, to assist doctors who are leading the way in germ cell tumor research and treatment. MaGIC — Malignant Germ Cell International Consortium — was created by Dr. Olson and includes a team of surgeons and oncologists from six continents. The goal of the consortium is for the physicians to share their expertise and research to prevent and cure germ cell tumors.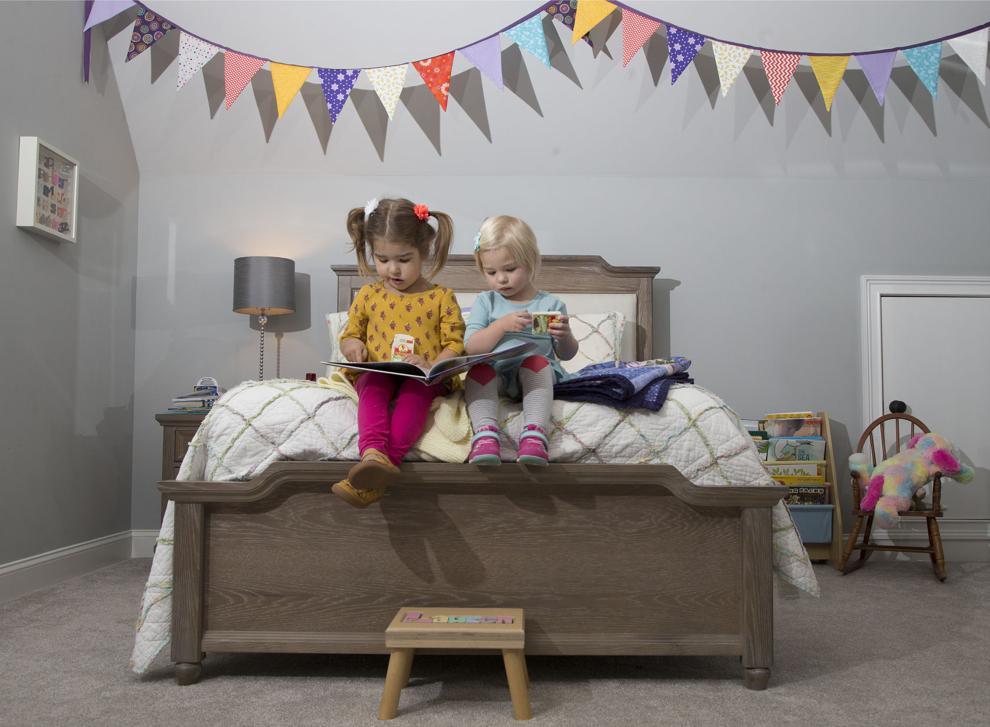 In the first year of Reese's MaGIC Fund, the Riveras have raised almost $60,000. The money was able to help the physicians have a consortium in Atlanta, where Reese and the family were able to meet them.
Doctors came in from China, Japan, Australia and all over Europe.
"For us, it's a lifetime thing for childhood cancer awareness, research and ending it," said Jenn.
More information on the fund can be found at choa.org/Reese — along with a link to donate.
But they haven't stopped there, having heard many stories of childhood cancer survivors, months back Jenn organized Survivor Stories. It was a luncheon for inpatient families to hear stories of hope and encouragement from those who have survived cancer as a child.
Having been a success, Jenn is looking to continue Survivor Stories and even toyed with the idea of turning it into a podcast.
Having gone through one of the worst trials a family can endure and come out on the other end of it, Jenn does have some advice for families who might be in a similar predicament.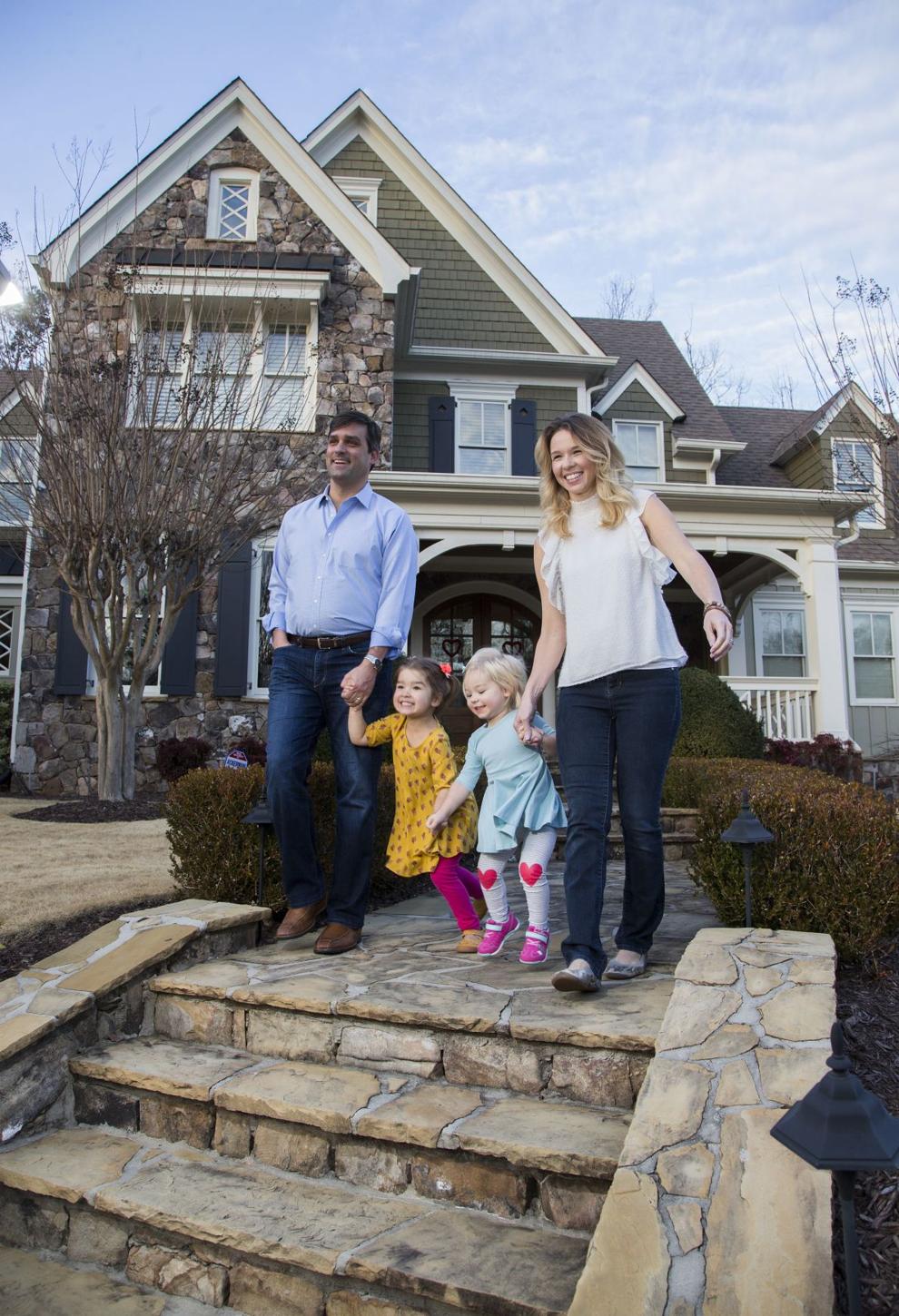 From an emotional space, she said everyone will take their cues from the parents. So your attitude and outlook is the way everyone else in your life will respond.
"If you're positive and hopeful, everyone else is that way," said Jenn.
That emotion can have a ripple effect on your child's energy.
"It's your choice how you're going to get through the journey," she said.
And even though everyone's story may not have a happy ending, Jenn said focusing on the quality of life while in treatment is key.
Another tip is to write everything down and don't be afraid to ask questions. So much information is coming in from the doctors and nurses, who are very well versed in medical terminology and it can be a bit overwhelming. Making sure all of the information is clear to you is key.
Lastly, she said to remain a vigilant advocate for your child.
"And watch closely what all the nurses are doing because there will come a time in the middle of the night where you'll have to be the one to do something," said Jenn.
As parents, you know your child better than anyone else, and if there's something up you have to be that communicator for them.