Andres Cardenas, owner of Nobles Metales on the Marietta Square offers one-of-a-kind jewelry prime for the most eclectic brides- and grooms-to-be.
Here is a short selection of out-of-the-box designs handcrafted by Cardenas in his shop.
---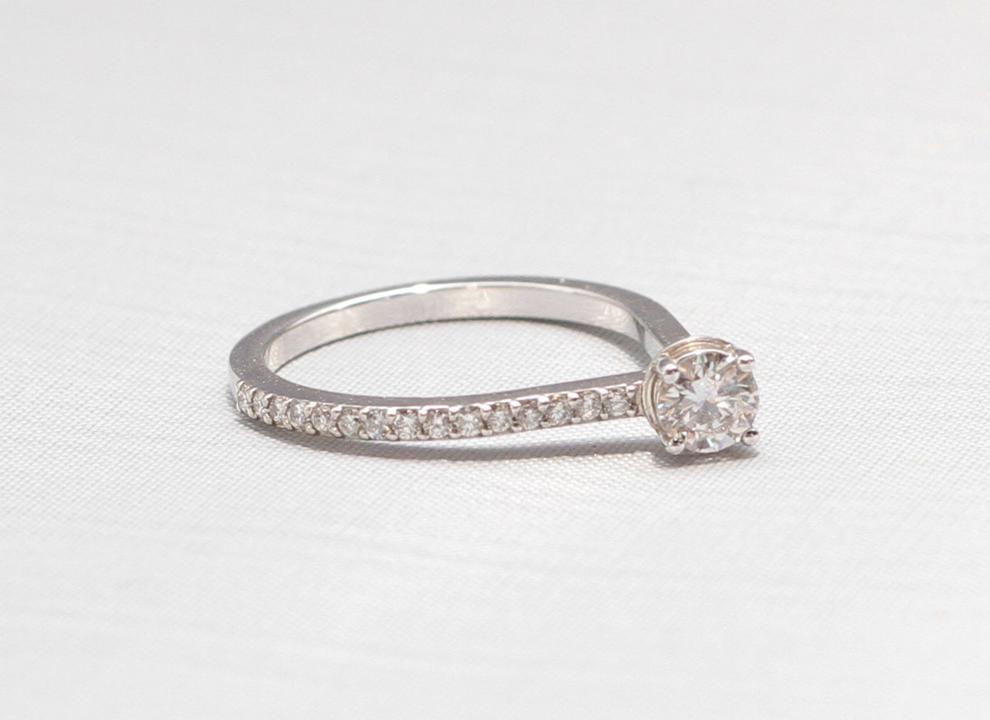 This sparkler features a 0.6 carat main diamond stone set with a 14K gold band. The unique aspect of this ring is that it is off center so the main stone site between the fingers when on hand. This particular ring has a total weight of 0.82. $1,250
---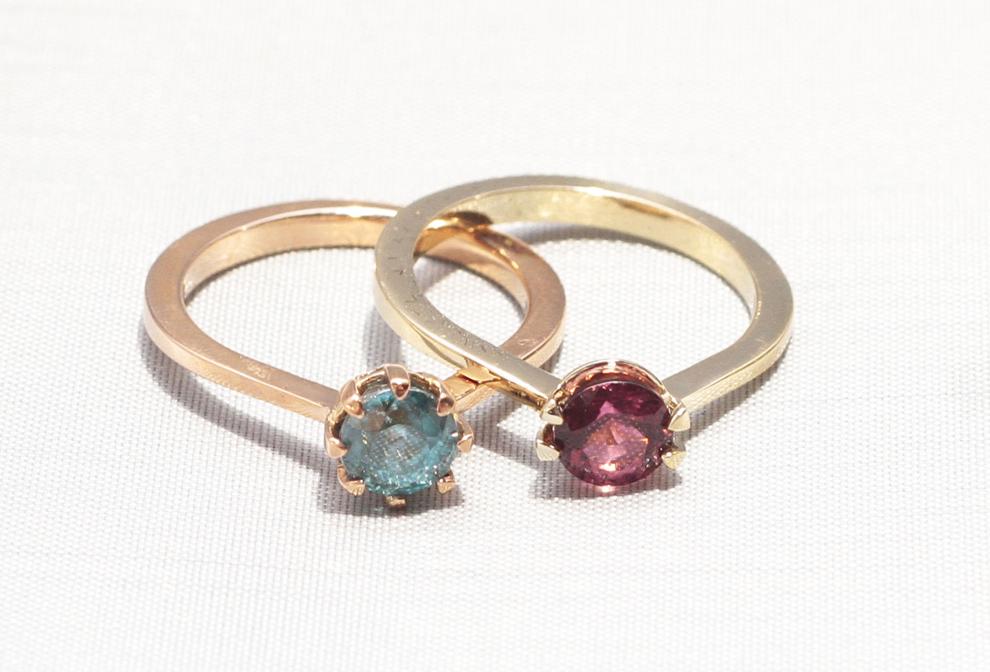 A 14k rose gold band accented with either a 1 carat zircon or a pink tourmaline stone. The stone has a drop shape. $650-$680
---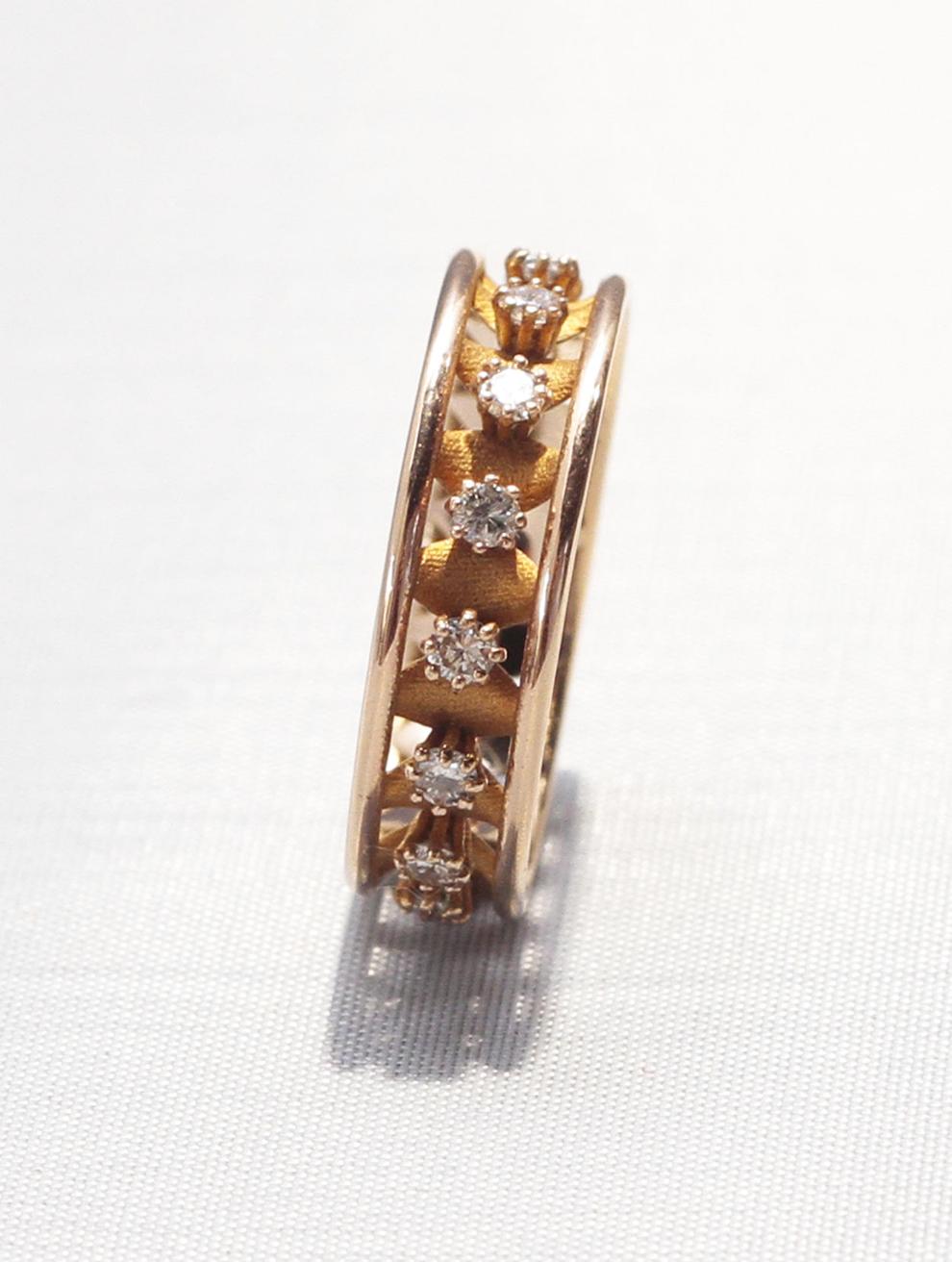 Diamond stones are the star of the show of this rose gold band. There are 50 total stones, totaling 0.45 carats. $470
---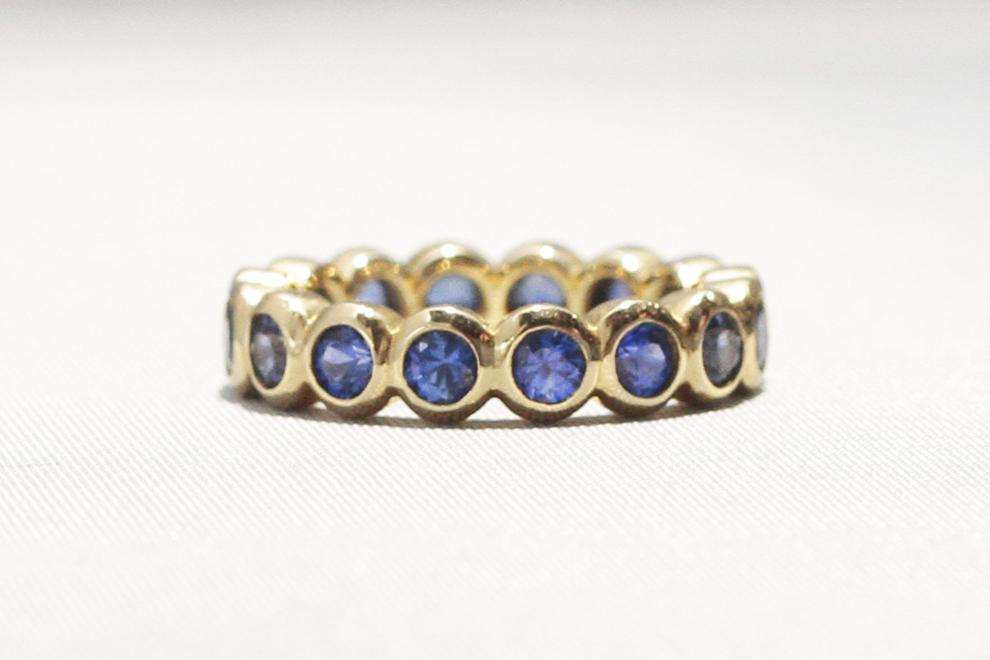 Sapphires are paired with 14k yellow gold in this wedding band that makes a great companion to a solitaire engagement ring. $1,475
---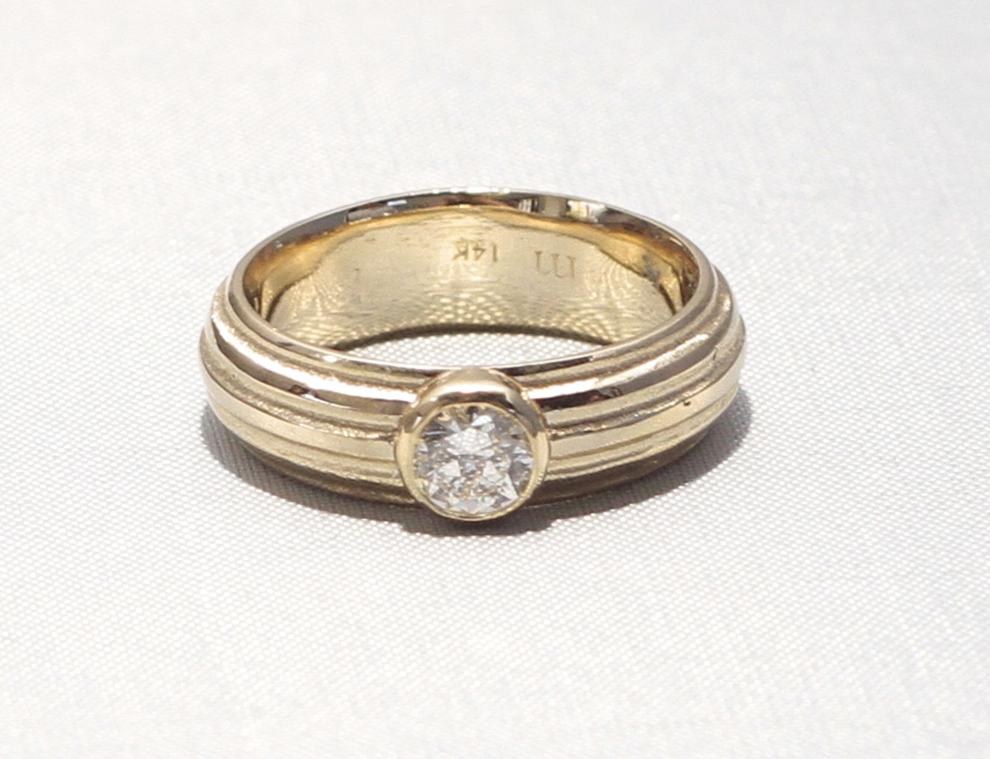 This custom ring was designed for a man in his 70s and features a 0.75 carat stone set in 14K yellow gold. This men's band features his mom's engagement ring fashioned into a wedding band. $2,000
---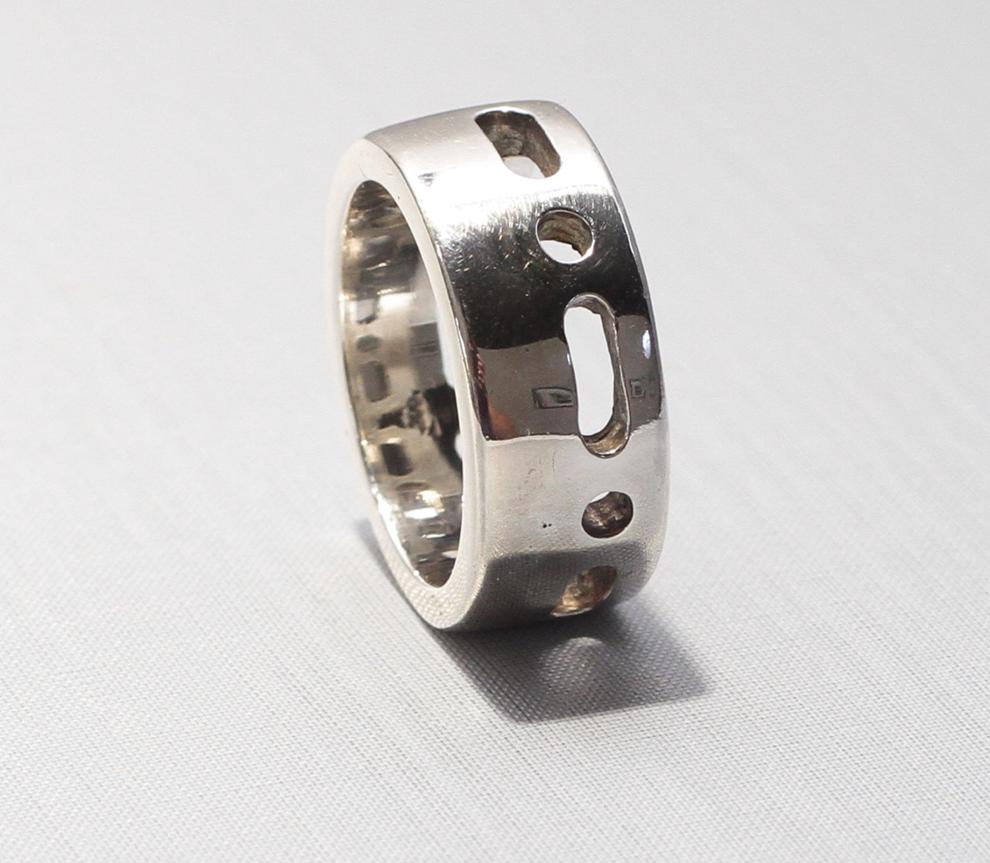 Morse code was the inspiration for this men's wedding band. The silver ($180) band is part of "Modern Men" line and is also available in 14k gold ($850).
---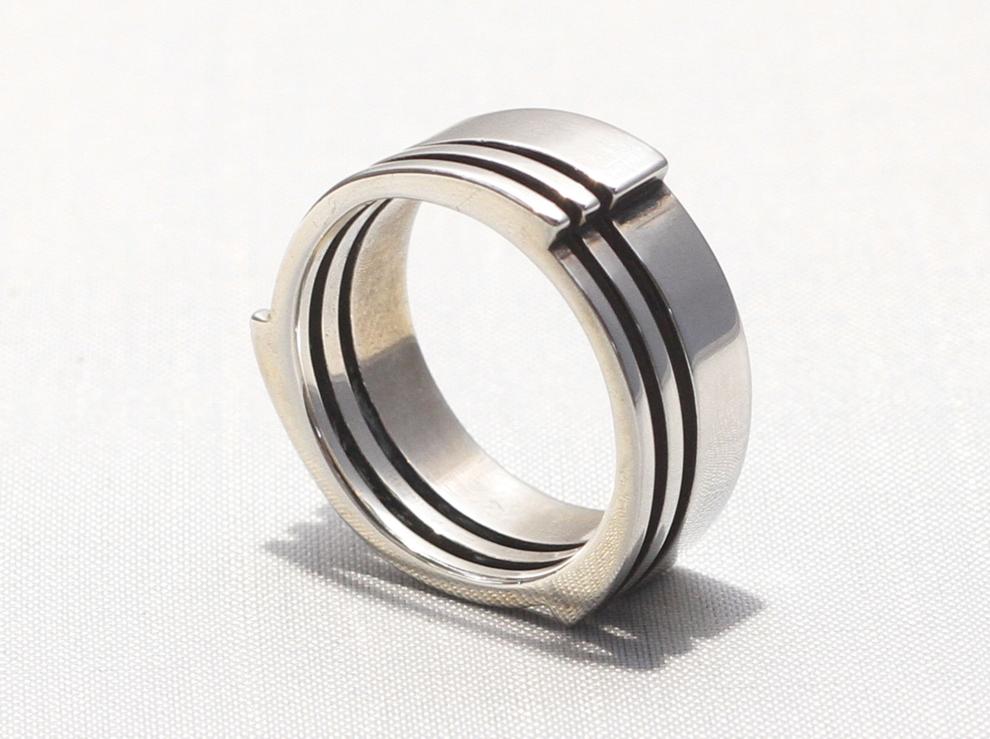 As the name implies, waves were the inspiration for this band. Cardenas said he came up with the design since most people tend to rotate their ring with their fingers. It can be made in a variety of styles: silver ($220) or 14k gold ($1,280) with diamonds ($1,650). There is also a silver version with aquamarine stones inset ($250).
---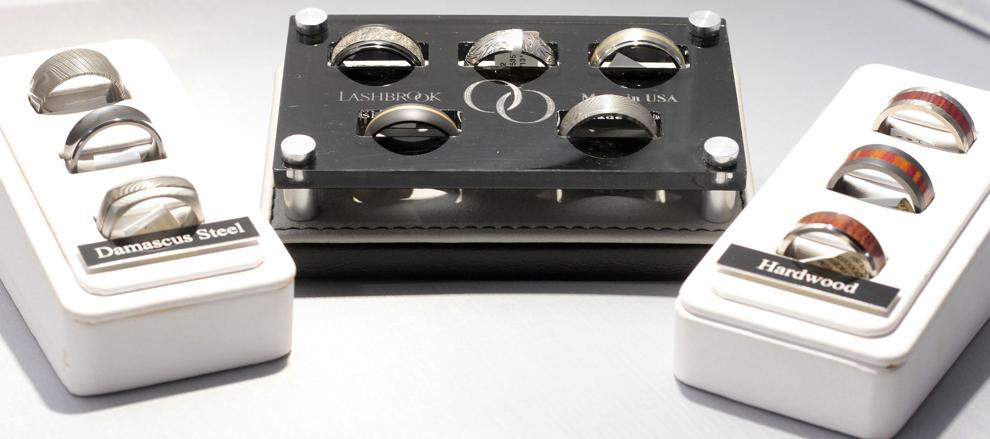 If you're looking for a wedding band for your groom-to-be who needs something that can hold up to harsh conditions, Cardenas offers a line featuring titanium, Damascus steel and zirconium. $500-$2,000