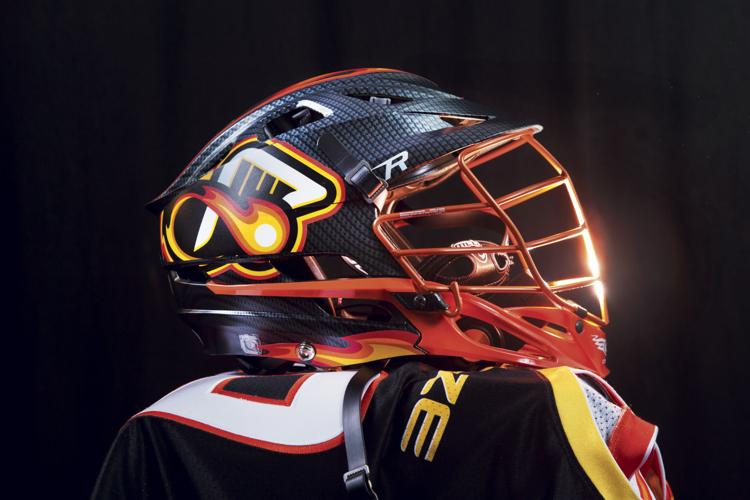 It's more than the statistics branding lacrosse one of the fastest growing sports in the country, its participation has grown by more than 804,000 players alone over the past five years, according to the "2015 U.S. Trends in Team Sports" study by the Sports & Fitness Industry Federation.
By Michael J. Pallerino >>>
<<<Photography by Kathryn Ingall
When the Atlanta Blaze, Major League Lacrosse's ninth franchise, takes the field for its home opener April 23 against the Chesapeake Bayhawks at Fifth Third Bank Stadium, the team will usher in a promising era of economic impact across all fronts.
Sports has long been an integral part of the Cobb community and a significant driver that brings visitors into the county, said Holly Quinlan, CEO of Cobb Travel & Tourism.
Long before to the official announcement in August 2015 that the Blaze was making Cobb County its home, several key partners united to set the groundwork for the possibility.  
Key executives at Kennesaw State University, KSU's Fifth Third Bank Stadium, LB3 Lacrosse, the Cobb Sports Alliance and the Atlanta Sports Council helped organize several NCAA Division I matches and two major league lacrosse championships at Fifth Third Bank Stadium.
To note, last year's MLL Steinfeld Cup championship (MLL's Super Bowl) drew 8,674 people — a Cup attendance record.
The six major lacrosse events averaged more than 6,000 people and delivered $2 million-plus in economic impact, Quinlan said.
"With KSU's Fifth Third Bank Stadium willing to partner with a team, and a community committed to supporting it, we began the search to find a financial investor," Quinlan said. "Once an investor was identified, the announcement quickly followed."
That financial investor was Gainesville, Florida-builder and developer Peter Trematerra, the Blaze's team majority owner who sought to bring a team here three years ago.
Defined by its lightening fast and high scoring action, lacrosse is a tried-and-true contact sport that blends the action of hockey, soccer, football and basketball.
"Lacrosse brings the action hard for 60 minutes," said Liam Banks, VP of the Blaze and one of the sport's most legendary lacrosse players.
Locally, Banks spent the past 10 years building the game as owner of the Atlanta-based youth educational company LB3 Lacrosse. As a collegiate player, he helped lead Syracuse University to four consecutive Final Four appearances, three Finals appearances and a National Championship in 2000. On the international level, he won a Gold Medal on the 1999 Under 19 USA World Team, before playing for five seasons in the MLL.
These days, Banks is spearheading Blaze's efforts across the board, especially among kids. Today, more than 15,000 kids play lacrosse in Georgia, with Atlanta serving as the hub for LAX players from Alabama, Florida, Kentucky, Louisiana, North Carolina, South Carolina, Tennessee and Texas. 
To complement traditional marketing efforts like TV, radio and billboards, the Blaze has initiated a "Street Team" of players and employees tasked with visiting local elementary and middle school gym classes to teach the game. The Blaze Street Team is scheduled to attend more than 50 events this spring.
"The challenge in Year One will be to educate people," Banks said. "Our goal is to introduce the sport to people who have never seen lacrosse and to educate fans about the Blaze."
Along with the Street Team, the Blaze is conducting the Blaze Youth Academy, Blaze Summer Camps, a Blaze High School Sponsorship program, coaching clinics and tournaments.
Every player that attends the Academy gets a free ticket to a Blaze game, Blaze T-shirt, 36 hours of training and special access to its training camp. The Sponsorship program is set up to support high school booster clubs and will issue certificates for game MVPs. The Season MVP will be recognized at the May 14 game versus the Denver Outlaws at KSU.
"When kids play lacrosse, they become addicted," Banks said. "It is exploding here and people are thirsty to see more. Between the amount of players playing, the growth rate in Georgia and the sport's fans, we feel it is going to be a perfect fit."
ATLANTA BLAZE FIRST HOME GAME>>Saturday, April 23 5 p.m., Fifth Third Bank Stadium