There are a few things to look out for this month if you're on the hunt for something new to watch in theaters or on television. Here's your guide. Enjoy! 
---
"Harry & Meghan: A Royal Romance" May 13, 8 p.m. ET/PT on Lifetime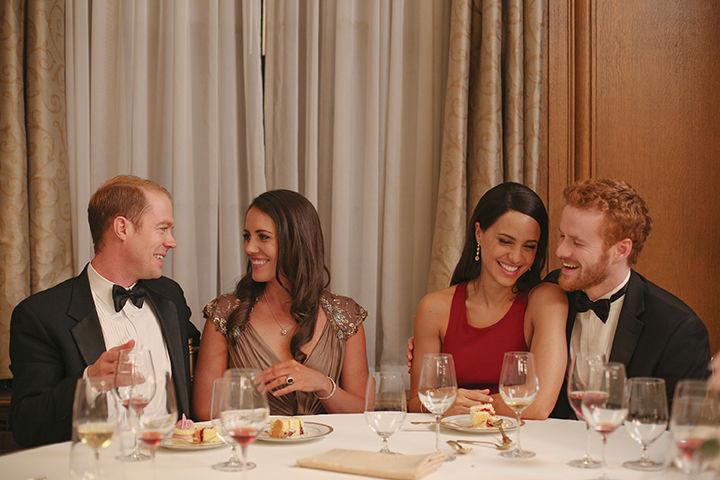 Save the date for the Lifetime feature, "Harry & Meghan: A Royal Romance," leading into the real-life wedding of Prince Harry and Meghan Markle later that week. The television movie follows the fairytale romance of Prince Harry (Murray Fraser, "The Loch") and Meghan Markle (Parisa Fitz-Henley, "Midnight Texas") from the moment they met after being set up by friends, through their initial courtship when they were able to keep their romance under wraps, and ultimately the intense global media attention surrounding their relationship and Meghan's life as a divorced American actress.
---
"Fahrenheit 451" May 19, 8 p.m. ET/PT on HBO
Michael B. Jordan ("Black Panther," "Creed," "Fruitvale Station") and Michael Shannon ("The Shape of Water," HBO's "Boardwalk Empire"; Oscar nominee for "Nocturnal Animals" and "Revolutionary Road") star in HBO Films' FAHRENHEIT 451. Directed by Ramin Bahrani ("99 Homes") and written by Bahrani & Amir Naderi ("Vegas: Based on a True Story"), the film is based on Ray Bradbury's classic novel of the same name, depicting a future where the media is an opiate, history is rewritten and "firemen" burn books. The film debuts this spring, exclusively on HBO. Jordan portrays Montag, a young fireman who forsakes his world and struggles to regain his humanity as he battles his mentor, fire captain Beatty, played by Shannon. Sofia Boutella ("The Mummy," "Kingsman: The Secret Service") stars as Clarisse, an informant caught between the competing interests of Montag and Beatty. The cast also includes Lilly Singh ("Bad Moms," YouTube's "Superwoman") as Raven, a tabloid reporter who works with the fire department to spread the ministry's propaganda by broadcasting its book-burning raids to fans.
---
"SIX" May 28, 10 p.m. ET/PT on A&E
HISTORY's hit Navy SEAL drama series "SIX," returns for its sophomore season in a special Memorial Day premiere and doubles up on the action with an all-new episode airing during its regular time slot on May 30 at 10 p.m. Olivia Munn ("The Predator," "X-Men: Apocalypse," "The Newsroom") reports in for duty and makes her debut as the smart, ruthless CIA operative "Gina Cline." From A+E Studios, the 10-episode second season follows Navy SEAL Team Six in a mission to destroy the terrorist network responsible for the shooting of their former team leader Richard "Rip" Taggart (Walton Goggins, "Justified"). Led by Joe 'Bear' Graves (Barry Sloane, "Revenge"), the Navy SEALS will join forces with cunning and tenacious CIA officer Gina Cline (Munn) to scour Eastern Europe, infiltrating hostile territory and terrorist hotspots like Chechnya as they track the mastermind behind Michael's (Dominic Adams, "Devious Maids") jihadist network. The chase will bring the Navy SEALs to the border of Russia, where the consequences of their actions could spark World War III.
---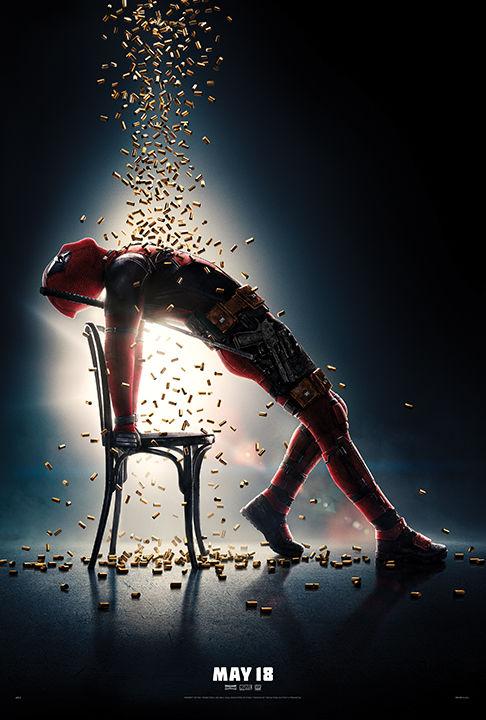 After surviving a near fatal bovine attack, a disfigured cafeteria chef (Wade Wilson) struggles to fulfill his dream of becoming Mayberry's hottest bartender while also learning to cope with his lost sense of taste. Searching to regain his spice for life, as well as a flux capacitor, Wade must battle ninjas, the yakuza, and a pack of sexually aggressive canines, as he journeys around the world to discover the importance of family, friendship, and flavor — finding a new taste for adventure and earning the coveted coffee mug title of World's Best Lover.
---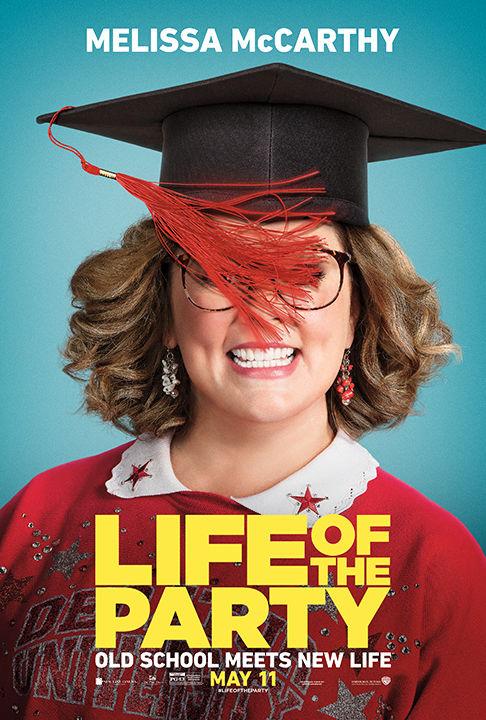 When her husband suddenly dumps her, longtime dedicated housewife Deanna (Melissa McCarthy) turns regret into reset by going back to college … landing in the same class and school as her daughter, who's not entirely sold on the idea. Plunging headlong into the campus experience, the increasingly outspoken Deanna — now Dee Rock — embraces freedom, fun and frat boys on her own terms, finding her true self in a senior year no one ever expected.
Alongside McCarthy, the film also stars Gillian Jacobs, Maya Rudolph, Julie Bowen, Matt Walsh, Molly Gordon, Stephen Root, Oscar nominee Jacki Weaver, Jessie Ennis, Adria Arjona, Debby Ryan and Jimmy O. Yang.
---
"Love Connection" May 29, 9 p.m. on Fox
All-new episodes of "Love Connection" returns to Fox. Hosted by Emmy Award winner Andy Cohen ("Watch What Happens Live With Andy Cohen") and executive-produced by Mike Fleiss ("The Bachelor"), the one-hour series amps up the original hit dating show for today's audiences. Each hour episode features single men and/or women in search of love, as Cohen brings his personal brand of audacious fun to the series.
---
"Beat Shazam" May 29, 8 p.m. on Fox
"Beat Shazam" returns May 29, hosted by Grammy-, Golden Globe- and Academy Award-winning actor and musician Jamie Foxx ("Ray," "Django Unchained"). The series pits teams of two against the clock and each other as they attempt to identify the biggest hit songs of all time. In the end, the team with the most money banked will outlast the competition and go against Shazam, the popular song identification app, for the chance to win up to one million dollars. Additionally, actress, model and writer Corinne Foxx, daughter of Jamie Foxx, joins BEAT SHAZAM as the new deejay. Celebrity guests to appear this season include Demi Lovato, Shaquille O'Neal, Smokey Robinson and Michael Bolton, among others.