There's no better time to try out new menu items than February, especially with Valentine's Day around the corner.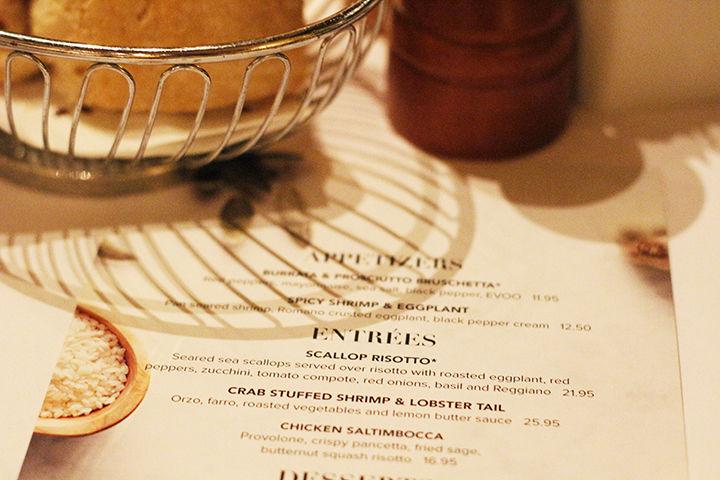 By LaTria Garnigan
I was recently invited to the Perimeter location of BRIO Tuscan Grille to sample the "Flavorful Features" dinner menu, which will only be available through Feb. 28. Already a fan of the restaurant, I knew that whatever I tasted would be delicious, and there were no disappointments here. 
We began with both of their recommended appetizers the Burrata & Prosciutto Bruschetta and the Spicy Shrimp & Eggplant. Now, when the chef was describing the ingredients on the bruschetta – red peppers, mayonnaise, sea salt, black pepper, extra virgin olive oil – I almost checked out on the mention of mayo. But decided to go for it and was happy that it wasn't an overwhelming addition. It's a very subtle taste, and the salty prosciutto is the star of the show. Not much to say on the shrimp and eggplant appetizer other than it has amazing flavors and you should try it. Subtlety is not my strong suit.
A fan of a great cooked scallop, I chose the Scallop Risotto for my entrée. A tricky piece of seafood to prepare, the scallop can easily be overdone, but not in this case. They were perfectly tender and the creamy risotto – mixed with roasted eggplant, red peppers, zucchini, tomato compote, red onions, basil, and Reggiano – was the perfect companion. My dining pal went a bit off script and ordered the Lamb Chops Double-Cut – which were coated in a gorgonzola crust. Can you say, yummy? Also, do yourself a favor, don't order meat above medium, it's a crime.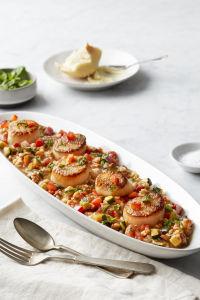 After such yummy appetizers and entrees, dessert was next. I decided on the menu mainstay, Caramel Mascarpone Cheesecake. Small in size, its great for those who may have overdone it on the above mentioned culinary delights. The blend of mascarpone and cream cheese was just what I needed along with the sweetness of the caramel and the graham cracker crust.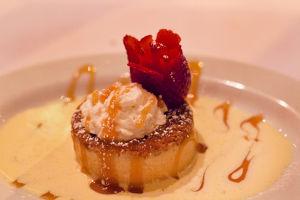 If you're looking for somewhere to go for Valentine's Day or an upcoming birthday dinner, check them out and let me know what you try! 
BRIO Tuscan Grille | 700 Ashwood Parkway, Dunwoody | 678-587-0017 | www.brioitalian.com