Elizabeth Miller never saw herself as a caregiver. For her, tag teaming with her siblings to take care of their ailing parents was just a thing a daughter or son did.
"I thought I was just a daughter," said Elizabeth.
But she ended up being so much more. And with a degree in journalism and an analytical mind, Elizabeth was able to turn her experience into a community by creating the Happy Healthy Caregiver website — www.happyhealthycaregiver.com.
However, let's go back to what inspired this journey. Her parents have always battled chronic health issues but were still able to live their dream life in Amelia Island, Fla. But in 2014, things began to get serious. That spring her mother got critically ill to the point of needing intubation and Elizabeth and her siblings began talks of long-term care and a plan to move her parents and her developmentally disabled brother they were caring for back to the Atlanta area. Plenty a weekend was spent driving back and forth, but her mom came out of the health scare and was able to return home.
But shortly after she returned back into the fold, Elizabeth's dad began to decline rapidly. Having been the stronger of the two and the primary caregiver throughout their marriage, this was a shock to the family's system. He ended up being hospitalized and within a month's time, his organs began to fail and he passed away.
"We had known that my dad was not strong enough to take care of my mom with all the health issues that she was having, so we were already looking for a place in Atlanta for both of them. And so we had to pivot quickly and find a place just for my mom."
Going from hospital stay, to hospital stay to planning a memorial service and then moving her mother and brother back to Georgia was quite the experience and Elizabeth began the search for resources.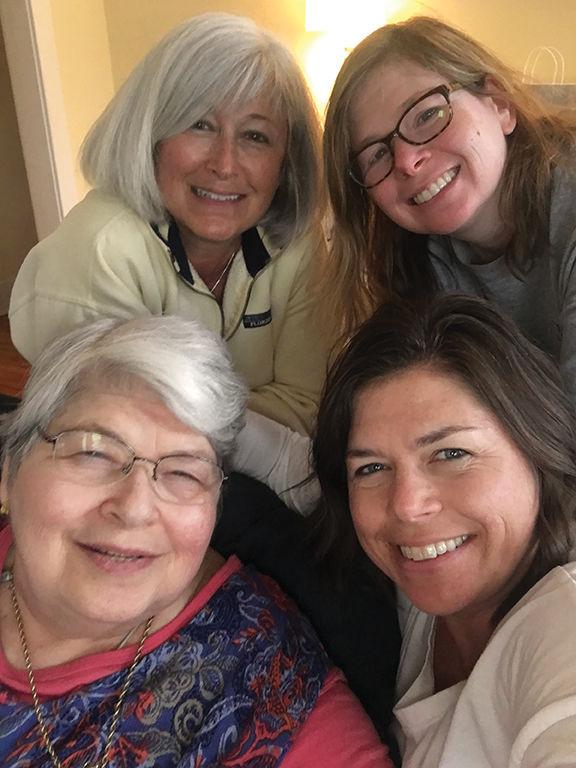 But she was coming up empty in finding anything that truly gave her what she needed in terms of dealing with all of these changes in such a short span of time. Things have calmed down family-wise and her brother is now living with another brother in the Atlanta area and her mom has settled in with her sister in Philadelphia.
Because of her love of writing and with some persuasion, she began the task of creating Happy Healthy Caregiver with the goal in mind of helping people integrate caregiving into a happy and healthy life for themselves. The website's focus is on the family caregiver, more importantly being a resource to teach caregivers how to juggle caring for an ailing family member, while still carrying on with their daily schedule.
The website is full of information from blog posts, to a link to a private Facebook group where more attention and a community feel can be found, to recipes for certain ailments and dietary needs to inspirational quotes that might be needed to get through the day.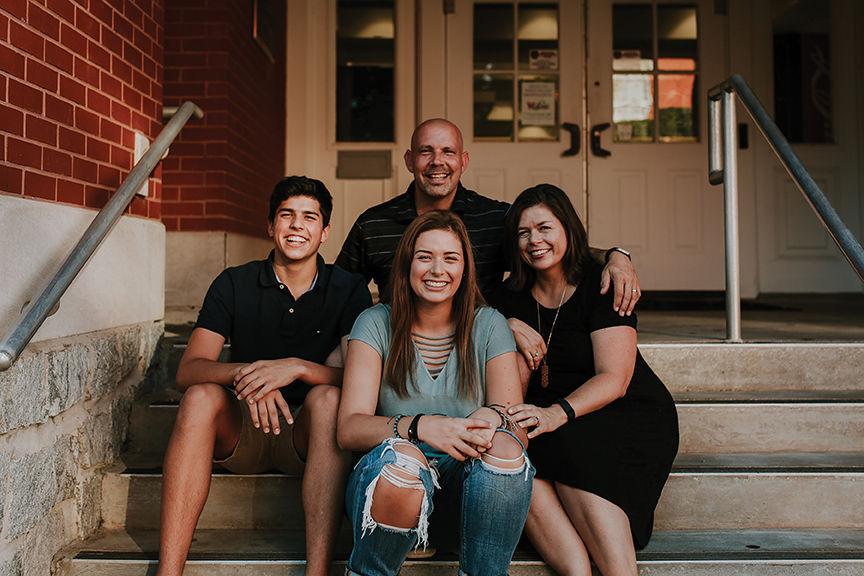 And it's not just a resource for others, the site has continued to help Elizabeth focus on her own health and wellness.
"I'm way more mindful of my breathing, and just being in the present moment," she said. "I have more gratitude. Life is short … it's a gift, don't waste it. Spend time with the people who are most meaningful to you."
Elizabeth has really taken this role seriously and has even become a certified Caregiving Consultant, and also offers one-on-one consulting to family caregivers through her website. And if that's not enough, she travels around Cobb County and the country giving speeches on the topic and leads a monthly support group, the Daughterhood Circle.
"A lot of this is educating people, that's the hardest thing," said Elizabeth. "But once people realize that (they're caregivers), this whole world of resources opens up."
Photography by LaTria Garnigan