There is just something special about a young mother who is learning her way through parenting.
Although mothering teenagers and adults brings its own set of challenges, the navigation of transitioning from girls night out to 8 p.m. bedtimes, from planning the next vacation to planning the next 10-minute break, from taking care of no one to taking care of a new life — those challenges of being a new mother bring with them a new excitement, a new vitality and a new perspective.
We spoke with three local mothers with young children to learn — in their own words — what motherhood means to them and what it has already taught them in their short time of being called, "Mom."
---
Ashley Brooks, Vinings
Husband, A.J., Son, Trey, 1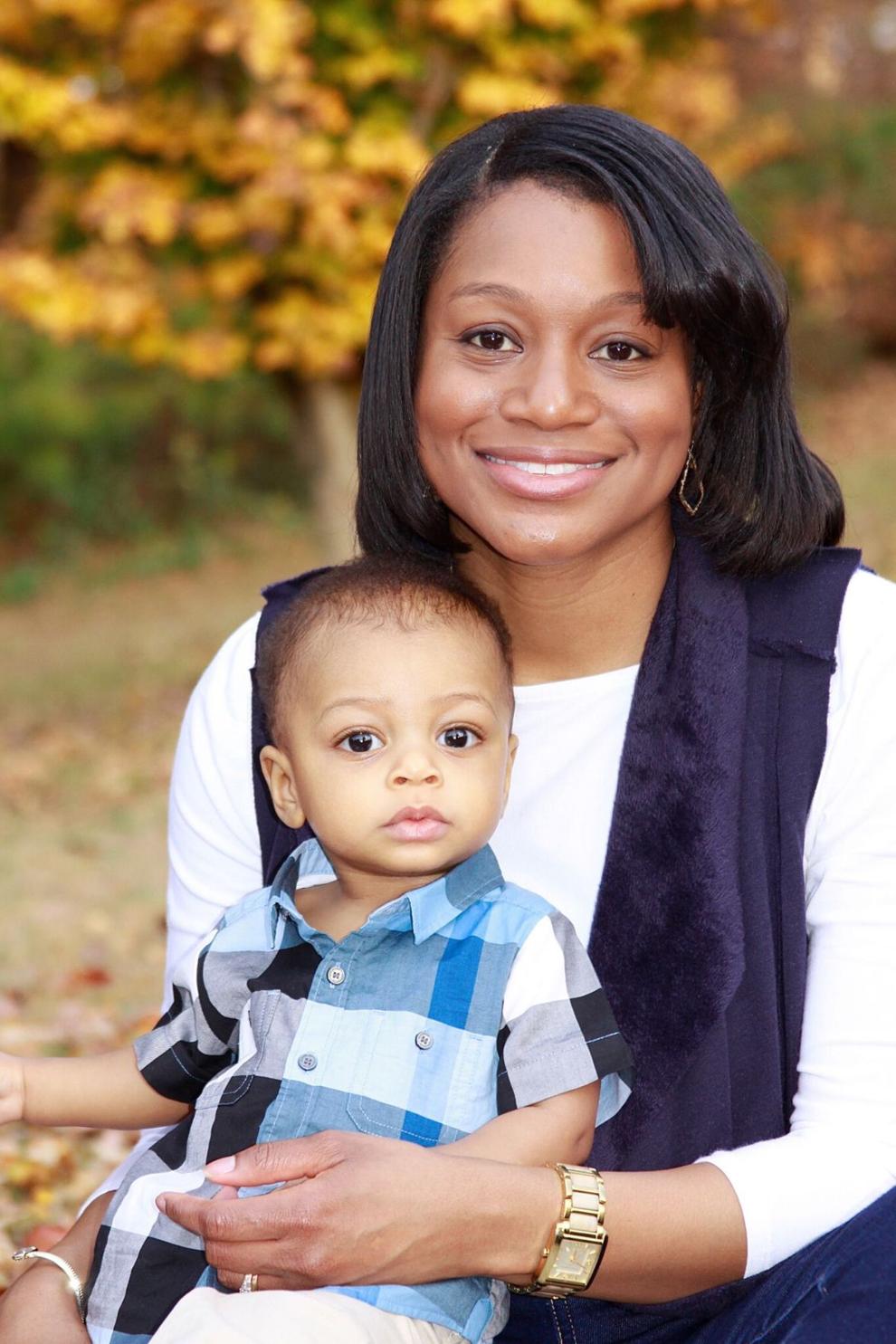 The birth of my son redefined everything in my life. From my relationship with my husband to the way I think about my work and career to the connection I have with my mother and sister, nothing in my life has been the same since March 2, 2017.
The lessons I have learned in the first year of my son's life are endless. He's taught me about patience, joy, problem solving, intentionality, wonderment, control, resilience and love. Being a mother will without a doubt be the hardest and greatest accomplishment of my life. The greatest lesson my son has taught me is the power of my own strength and the strength of mothers.
Mothers can literally do anything and sometimes they must do just that to make it through a day. I am constantly amazed at the number of things I accomplish and balance in a day now that I am a mother. Being a mother means constantly facing new hurdles and figuring out on the spot how to overcome them and move on.
I am lucky to be surrounded by amazing mothers — the best of those being my mom, Cynthia Wilson, — who serve as examples and have helped guide me along the journey of motherhood.
---
Laura Higginbotham, Marietta
Husband, Bryan, daughter Mary Evelyn, 2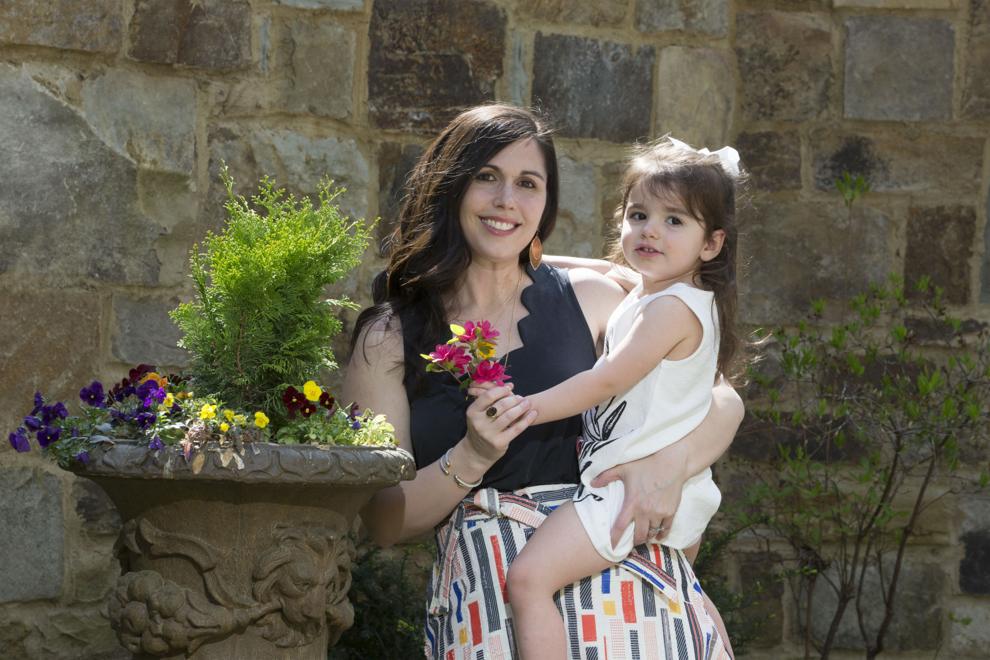 When I think about all that I've learned since becoming a mother more than two and a half years ago, the word that resonates with me is GRACE. You need to show grace towards your child, your husband, and most importantly yourself.
Grow. As a mother, it is important that we show our children the value of investing in ourselves by growing as individuals. I believe that once you become a mother, your identity does not get lost in that cute little baby (although I do wear the badge of "Mary Evelyn's Mom" proudly). It is important to maintain who you are as a woman and continue to follow your dreams. Your priorities certainly shift after kids and that is okay, but discover what your passion is and chase it. Your kids will admire you for it.
Relax. Learning how to relax and trust myself was a huge moment for me as a new mother. Between Google, WebMD and mom groups, motherhood can be very scary. However, God gave us motherly instincts that will guide us to do what is right for our kids. It seems that every topic in motherhood can be controversial so my only advice to new mothers is always, "you do you." Can't breastfeed? Who cares! Want to work? Go for it! But do all these things for you and not for the acceptance of others. Your kid is going to turn out just fine if you trust your gut.
Ask for help. Whether you work full time like me or stay home, you can't do it all. We are all humans with just 24 hours in the day. Set expectations with your partner on who does what around the house. Ask your employer for some flexibility. Ask extended family to get more involved. It will only benefit your child to see everyone lending a helping hand around the house. It doesn't mean "Mom is a failure" if you can't do everything. Shake up social norms because who said moms have to do everything around the house anyway?
Comparison Trap. I'll admit it. I said I would NEVER plaster my kid's face all over social media, but here we are. It is important to not get hung up on what you see other moms, kids, and families doing on social media. I've learned that the "perfect" pictures could be hiding deeper struggles in people's lives. So I constantly remind myself to be in the moment with my own child and not compare myself with others.
Experience. Sometimes I just sit and stare at my kid. I could do it all day long. She's beautiful, funny and I wish I could be half as cool as her. I know it's not going to last forever, so I try to soak in every fleeting moment with her. I can't believe she is mine!
---
Ashley Brown, east Cobb
Husband Chris, daughters Grace, 3, Meredith, 1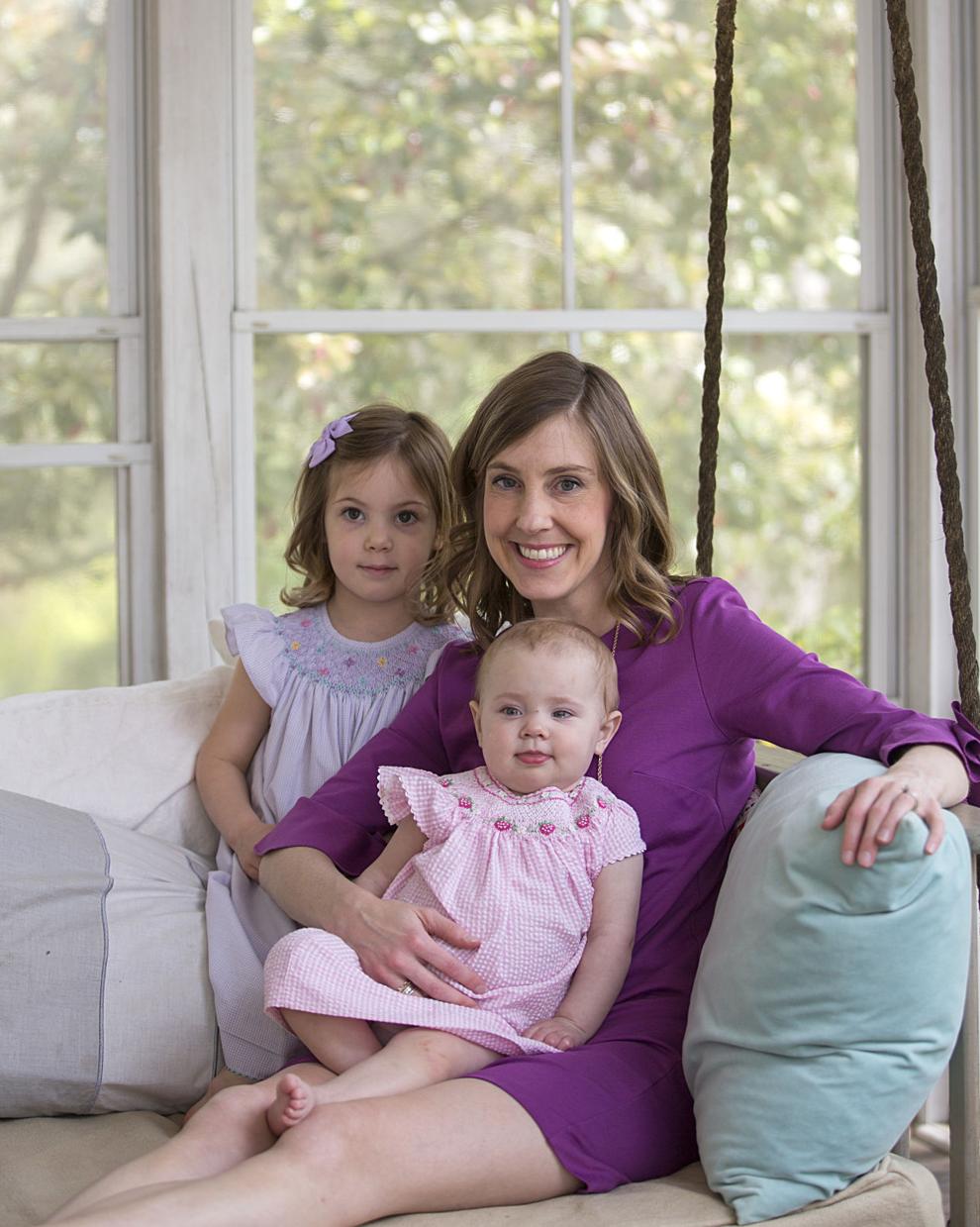 Motherhood unsurfaced so much joy, love, heartache and strength within me. My first child, Grace, was a healthy, happy, breeze of a baby. She slept through the night at seven weeks (jackpot!). When she turned two, we told her that she'd be a big sister.
In February 2017, Meredith was born, and we were over the moon to welcome a seemingly healthy second child. At six weeks, however, she was still jaundice and small, and we received a life-changing diagnosis of biliary atresia — a pediatric liver disease where bile is not released and slowly poisons the body. Her first year entailed 90 nights in the hospital, three major surgeries and many terrifying moments.
The final surgery, at seven months of age, was a liver transplant that saved her life and forever changed ours.
Throughout this journey, I have learned that the cliché, "it takes a village" could not be truer. This community has rallied around us with prayers, meals, financial support and so many other kind gestures. Thank God Children's Healthcare of Atlanta is a part of our village.
Whether you have a medically fragile kid or a perfectly healthy one, being a mom is ridiculously hard. It's okay to ask for help, and I never turn down a meal. "Mom guilt" is so real, but when my kids shriek with joy when I come home from work, I tell myself that I'm doing okay.
Many problems can be solved with a squeeze pouch, PEZ dispenser and an asiago bagel (for myself). My kids have taught me so much about life — the fragility, joy of a normal day, exhaustion of a sleepless second child and importance of turning pain into a positive (like organ donation!). Through their loss, another family gave my child and our family so much life.
As a mother, I make it my mission to live each day to the fullest, honor our donor and show love in all that I do.
Photography by Kelly J. Huff