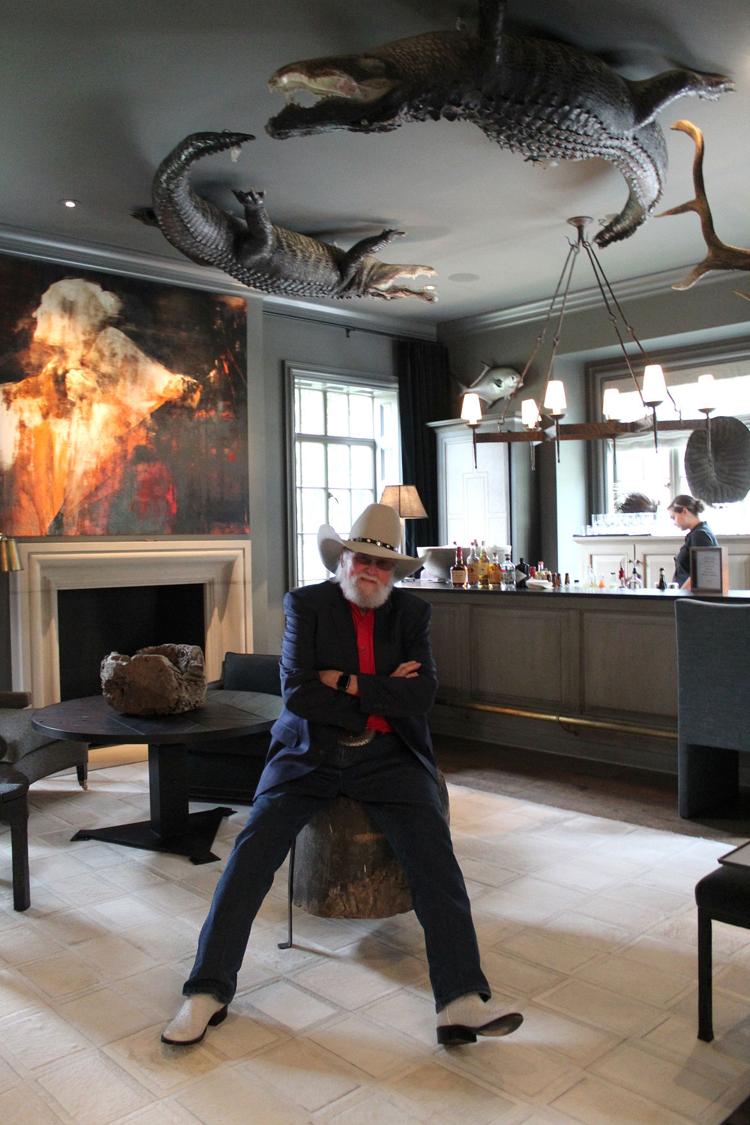 Editor's note: This story originally ran in the June 2019 edition of Cobb Life Magazine. Charlie Daniels passed away Monday morning after suffering a stroke at the age of 83.
Country music legend Charlie Daniels is famous for the hard-nosed, simple man, straight-shooting character in his songs but, behind that long-haired country boy (whose hair is a little shorter these days), lies a man with a big hat and an even bigger heart.
Daniels will go down in the history books for his many hit songs, perhaps the most well-known being the infamous "Devil Went Down to Georgia." But he is also a well-respected multi-instrumentalist, having played on the records of many other legendary artists, including Bob Dylan and Leonard Cohen.
The 82-year-old is still playing a fierce fiddle, still strumming his guitar, still singing old hymns and the many songs that have been penned by him for nearly 60 years. But Daniels still remembers his humble upbringing, the wars that have been fought in his 82 years, and the men and women who have served our country in the past and need help today.
That's why he lent his voice, his influence and even his hat at a recent fundraiser at the Atlanta home of Justin and Jessica Jones for his nonprofit, The Journey Home Project, and Shepherd's Men, which raises money for the SHARE Military Initiative at Atlanta's Shepherd Center and was co-founded by Travis Ellis, vice president of Marietta-based Mobilized Fuels. The event, during which Daniels sang a few songs, told a few stories and auctioned off some special memorabilia, raised nearly $200,000 for the two charitable causes. Also in attendance to help the causes were Mark Geist, a former Marine and member of the Annex Security Team that fought the Battle of Benghazi, and Bernard Kerik, who was the New York City Police Commissioner during 9/11.
Daniels sat down with Cobb Life Editor Katy Ruth Camp that day to talk about the two causes, his decades in the music business and his favorite musicians, which might come as a surprise to some.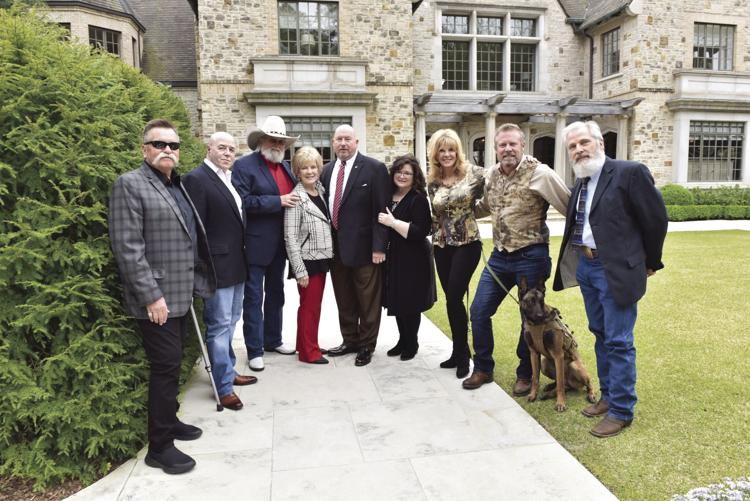 Q: Let's start off by talking about the whole reason you're here. Tell me a little bit about The Journey Home Project, Shepherd's Men and your involvement in both charities.
A: Well, The Journey Home Project is something we started several years ago. (My manager) David Corlew and myself and a couple of other people got to noticing that folks who've been back from service, most of them from combat situations, there were just so many gaps in the things that they needed to get back into civilian life. So our organization, our main mission, is to be of service when they get back into civilian life. That could mean something as simple as buying furniture or helping people get an education or medical care, just whatever it took and whatever's needed. That's our basic mission. But we get involved in all kinds of other things. And, of course, Shepherd's Men is one of them and they are involved in a lot of the same things as us.
Q: How did you come to support Shepherd's Men?
A: David was the one that really made that connection. Once you start doing something and everybody's hearing about it, if you have that similar mission in common, you seek each other out. And through talking with (Shepherd's Men co-founder) Travis (Ellis), we thought we could be beneficial to each other, and I think that we are.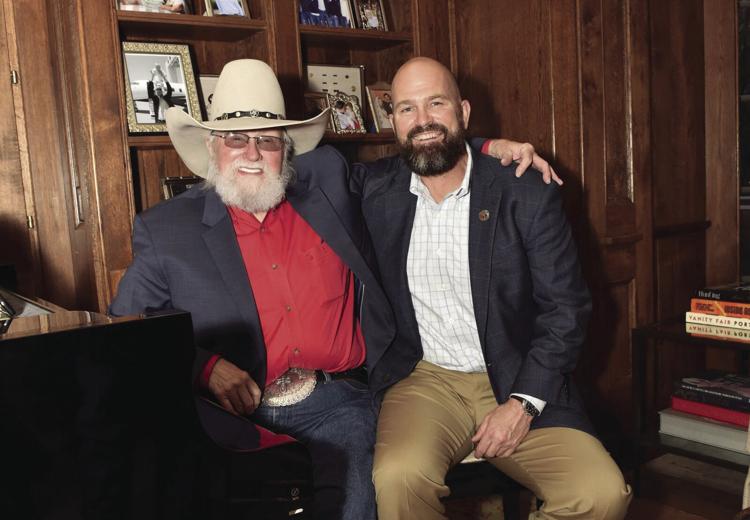 Q: Why is this a passion of yours? Why these types of causes?
A: Well, of course, I'm 82 years old. I was born 1936. I was 5 years old when the Japanese bombed Pearl Harbor. My hometown is on the coast — Wilmington, North Carolina — and it was in the days before TV or satellite technology or anything. We had cargo boats that were sunk just off our coast and sometimes I've heard it said it was so close, you could see the fires from our beach. I never saw that. I was too little, but I heard other folks saw that. But the war was very real to us because it was happening right off our coast. It was very vigilant. And we watched, and I observed, but the grown people were concerned about what would happen. But we always knew.
I always put it like this: We always knew there was somebody between us and them and all of the days of my formative years were during the Second World War. I remember the battles, the Iwo Jimas, and all of those things that took place. You just couldn't help but be beholden to it. That war, it got really sticky a few times. We literally could have lost it. There were just some moves that God did to keep us from losing that war. And I was grateful for that, and for them. I was raised that way, to respect the people who put their lives between me and my enemies. It's a very unique situation that they get involved in and they have some very unique needs that they need help with. And I'm a lifelong patriot and appreciate them.
Q: You mentioned you're 82 years old, but still making music. One of your newest songs, and your most recent music video, is "Mexico Again." It talks about getting arrested in Mexico, and I read that it's partly based on a true story. I have to hear that story.
A: Back in my younger days, yes, it happened. But I took a little poetic licensing with the song. I lived in El Paso (Texas) for a while and I was over in Mexico one night and was put in jail. Over here, you have an idea of what your rights are but, of course over there, it's like you're just another gringo.
Q: Why were you put in jail?
A: No reason. Nothing. I was walking down the street with a couple of guys, actually a couple of Mexicans, and they couldn't speak English and I couldn't speak Spanish. The cops don't care, they want your money, is all it is. Probably, if I had handed them a $20 bill, they would have been done with me. They take you and put you in jail so somebody will come and pay to get you out. So I spent the night in the Juarez jail.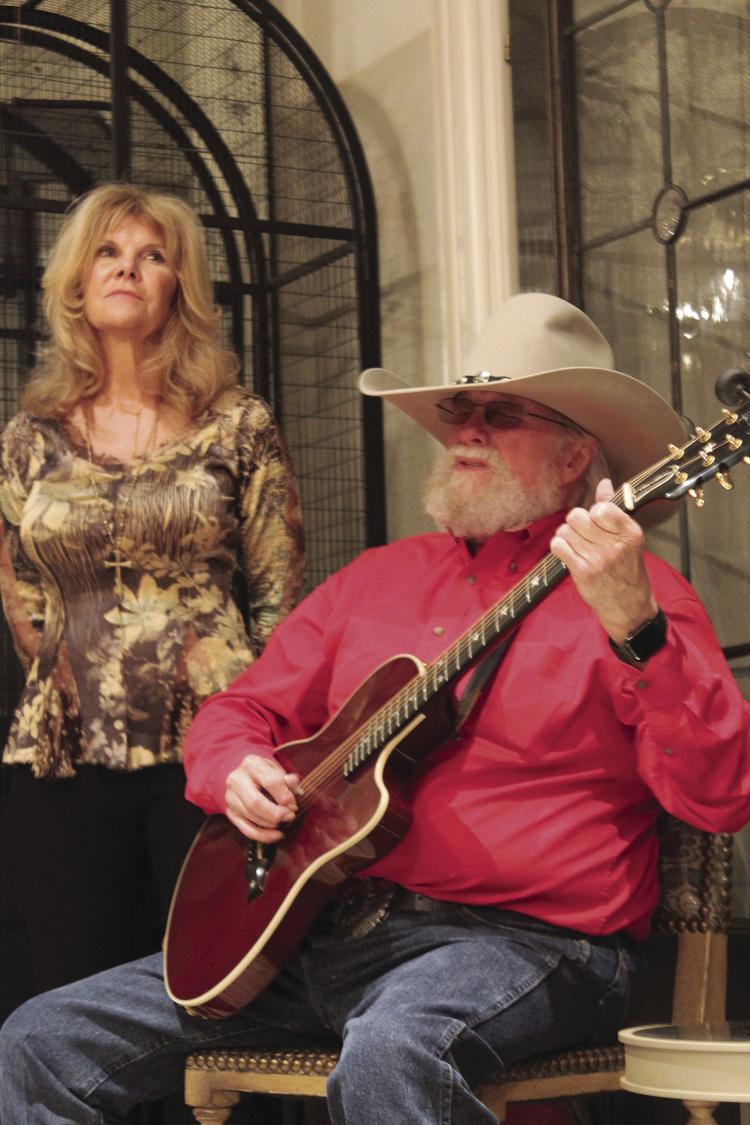 Q: Well, I'm glad you made it out OK. But, on top of making new music like that, you're still on tour. Right now, you're on tour with Travis Tritt, who actually went to high school here in Cobb.
A: Yeah, I'm touring with Travis and also Alabama. I've been touring with Travis since he first started. We're old friends. Since he came out with "Country Club," we've been at it for so long, it's like working with an old pal. I know all his kids, his wife. I remember him before he got married and when he got married. I think we've got 106 tour dates in the books right now and we'll probably end up with 110, somewhere around that. I think we've got two open weekends, so we could turn it into 108.
Q: There are probably many 22-year-olds who couldn't handle playing on stage like you do 110 times a year. How do you do it?
A: You know, the thing about it is, it's like the music business is different a lot of ways, but in some ways it's just like any other business — you've got to take it seriously. It's not a movable feast or a rolling party. You've got to take care of yourself. You've got to get to sleep. You've got to limit your consumption of alcohol. If you're hungover, you're hungover. You can't drive nails that way. You can play guitar, but it's not going to be as good.
Q: Is that a piece of advice you'd give to some of the artists who are starting off and gaining popularity?
A: Well, sure. I would give it to them, if they would listen to me. We've all had to learn it the hard way, it's always been that way. I learned mine the hard way.
Q: It doesn't seem like you're planning to retire any time soon.
A: I can't stand the thought of retiring, really. I have nothing against people who retire. But I'm still creating, I'm still writing songs, I'm still making records, still playing shows. I do still enjoy getting on stage and entertaining people. It'd be ridiculous if I retired. What would I do? I'd sit around the living room playing guitar; I might as well be getting paid for it.
Q: True. Speaking of the younger artists, the music business and certainly country music are very different than when you started out in the '60s.
A: Yeah, but, to be honest with you, I don't really listen to the radio. I don't say this in a derogatory way because, when I came along, people thought we were just outlandishly un-country, and we were. I never claimed to be country. But country music has lost its identity insofar as actually being able to identify it from any other genre of music. It could be rap, it could be rock, it could be pop, it could be a lot of things. It's not necessarily that you hear a song on the radio anymore and say, "Yeah, that's country music." So I don't really listen to a lot of it, but once in a while, someone comes along. With Travis (Tritt), when he came along, he was one of my favorites.
Q: Who are some of your other favorites, past and present?
A: Of course, I go back to the old guys here, the Ernest Tubbs of the world, but my musical taste runs the gamut. I love BB King and I like the Beatles. I like the Rolling Stones. I like Eric Clapton. I like the Allman Brothers — I like all of the Southern bands like that.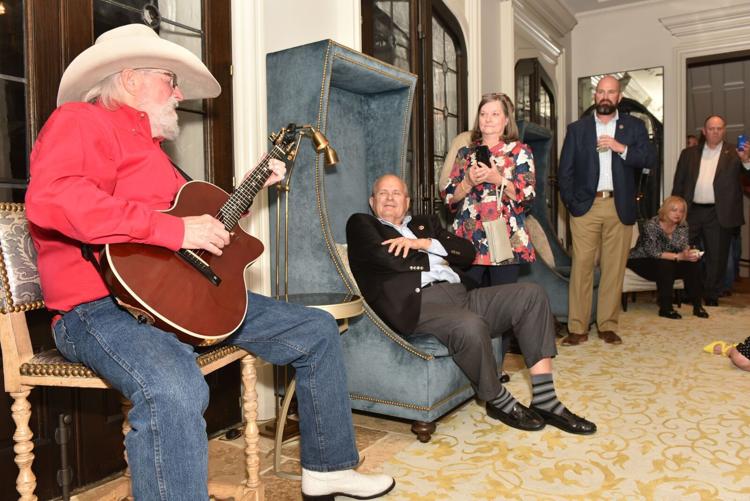 Q: You've obviously played with a lot of people. If you could pick your dream person or band to play with, who would it be?
A: I wish I could have spent about two hours jamming with BB King. I've been around him, but I never got that chance to just get out two guitars and sit there and jam. I would've liked that.
Q: When you perform, you don't just jam on the guitar; it takes a lot of energy to do what you do on stage. Where does that energy come from?
A: God blesses me with energy. But my profession is not as physically demanding as a lot of people's. I couldn't do heavy physical labor now, eight hours a day. I just couldn't do it, I'm just not that strong anymore. But I can do an hour and a half worth of music, and I try to save myself up for that time. I try to be at my best when I'm up on stage, whatever time of the day it is, day or night.
Q: And you live near Nashville, correct?
A: I live about 30 miles east of Nashville over in the next county over on some farmland.
Q: Does (wife) Hazel (Daniels) get to tour with you a lot or does she like to stay on the farm?
A: She travels with me all the time. We have a bus that just the two of us travel on. She has, ever since our son started college back in 1983.
Q: And how long have y'all been married?
A: This year it will be 55 years. So she's seen a lot (laughs).