Need an idea of a present for the person who has everything?
Tired of just handing out cash or checks, and want a more personalized gift for your loved one? We've got you covered for unique gift ideas this holiday season!
---
Holiday tickets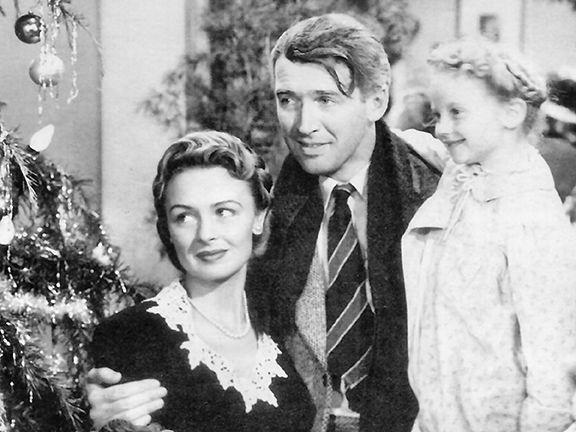 What is the holiday season without watching some of the classic movies? Treat your family to an "It's A Wonderful Life" movie marathon at the Earl and Rachel Smith Strand Theatre on the Marietta Square. Take a break from your last-minute holiday shopping and remember the importance of family and compassion with "It's a Wonderful Life."
In this holiday classic, an angel (Henry Travers) helps a compassionate but frustrated businessman (James Stewart) by showing what life would have been like if he never existed. Get here half an hour early for a holiday preshow and sing along on the Mighty Allen Theatre Organ.
The movie will play Dec. 24 at 1 p.m., 4 p.m., and 7 p.m. Tickets are general admission, $8 for adults and $7 for seniors, students and military. The movie is rated PG and is 2 hours and 12 minutes in length.
Earl & Rachel Smith Strand Theatre | 117 N. Park Square, Marietta | earlsmithstrand.org | 770-293-0080
---
Soy candles with a local twist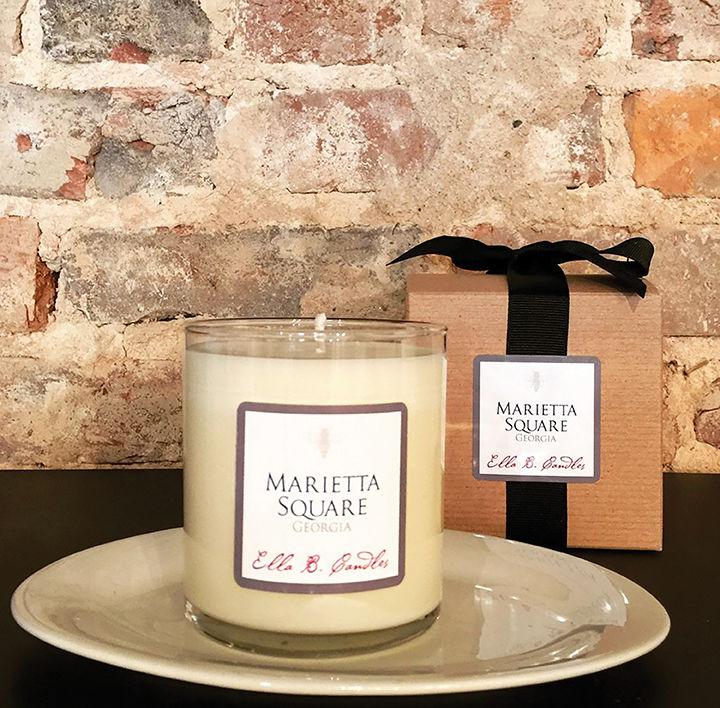 Market With a B, located on the Marietta Square, carries a distinctly local line of 100 percent pure soy, hand-poured candles. The line includes the Marietta Square candle, with a blend of amber, musk and sage; the Big Chicken candle, with lemon zest and vanilla; the Kennesaw Mountain candle, with meadow grass, bergamot and freesia; and others.
The candles come as a boxed candle for $27.50 or a smaller tin for $16.50.
---
Merry Monograms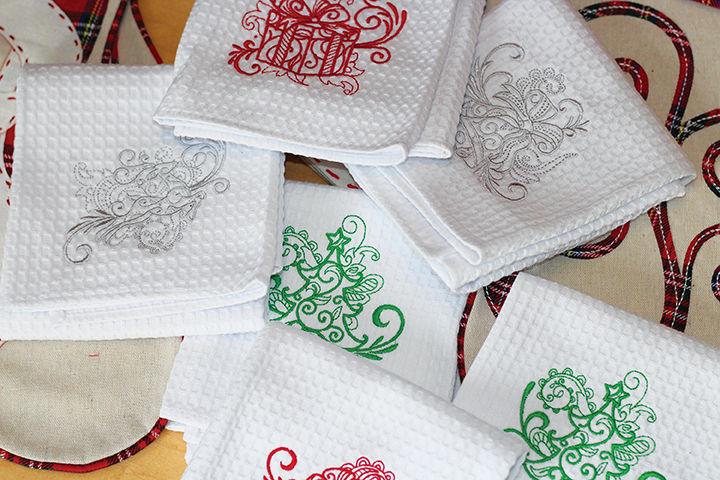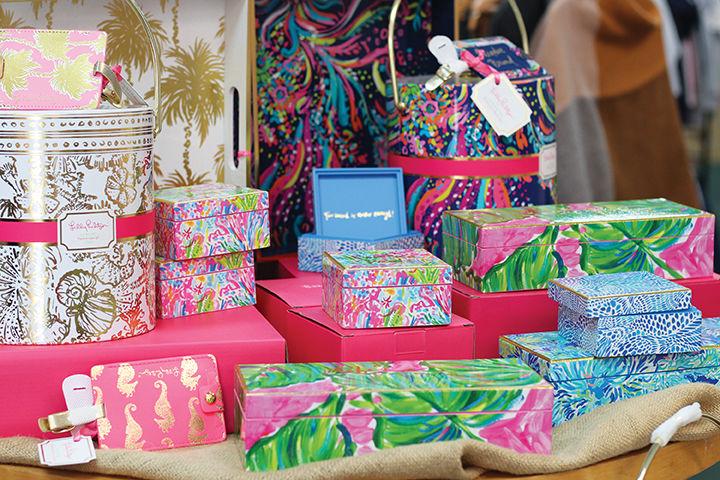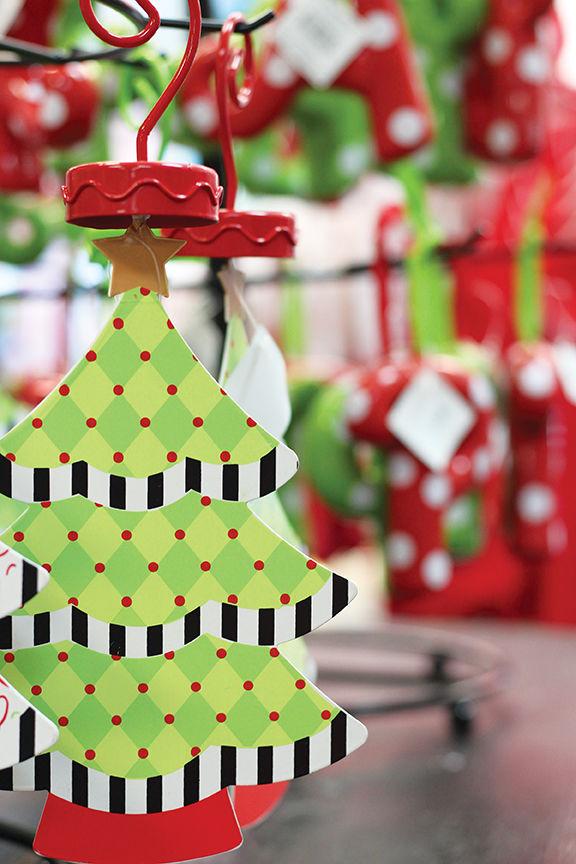 If you want a personalized gift for your loved one -- look no further than Marshmallow Dream Monogram Studio in Smyrna. The store is full of items ranging from Christmas ornaments from Mainstreet Collection with initials ($12) and trees ($14). There is also a robust Lilly Pulitzer collection with anything from passport covers, ice buckets, luggage tags, keepsake boxes and planners ($12-$50). For personalization, there's an assortment of travels and cosmetic bags ($15-$19.50). And owner Byrne Coles has taken the initiative to go ahead and monogram a few waffle-weave hand towels ($16) with green, silver and red stitching. And for those with newborns or small babies, a cute burp cloth ($10) and bib ($8) would make a great gift. Note: Monogramming services incur an extra cost. It is $10 for items bought in-store and $18 for items not original to the store.
---
Georgia Crafted Get a Head Start Breakfast Gift Box
Georgia Crafted provides gift boxes full of goodies made right here in Georgia. There are several different boxes to choose from, and you can even build your own box from a variety of choices, but this breakfast box was our favorite.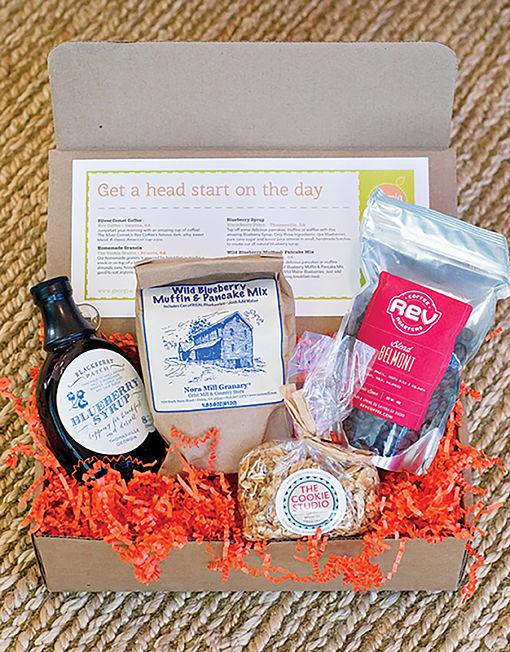 For just $25, the box includes wild blueberry pancake/muffin mix (Nora Mill Granary – Helen), blueberry syrup (Blackberry Patch – Thomasville), Belmont Blend Coffee (Rev Coffee – Smyrna), and granola (The Cookie Studio – Atlanta).
---
Silver Comet Blend Coffee from Rev Coffee Roasters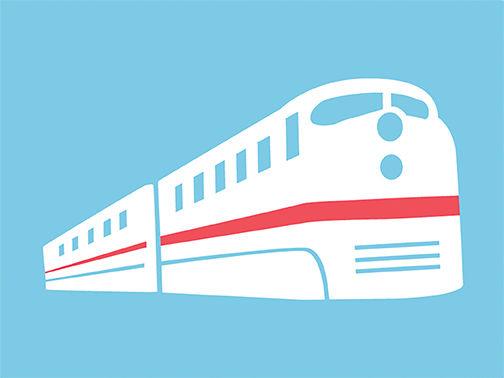 Looking for a nice office gift? You can't go wrong with a bag of gourmet coffee from Smyrna's Rev Coffee Roasters. Available in whole bean, ground for drip coffee or ground for French press, these bags are $14 each and can be purchased in the Rev coffee shop or online at revcoffee.com. With flavors of sweet black cherry that accompany a creamy and rich body, the Silver Comet was made to be a favorite among those who need flavors that stand up to the test of time. Rev staff named this blend after a famous train and its namesake trail, which runs through Smyrna and Cobb County.
---
Wine not?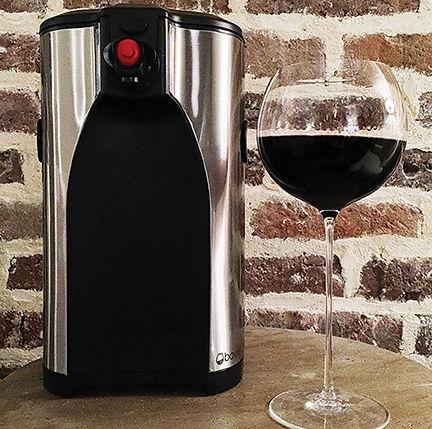 Boxxle gives wine lovers a convenient and attractive way to dispense and enjoy any wine (boxed or bottled) … elevating it above the rim of the glass for easy pouring. Wine lovers can use the entire bag of wine without having to tip or drag the container to the edge of the countertop. It automatically compresses the bag and keeps air out. And if you just forked out $100 for a bottle of vintage wine, you don't want it turning into vinegar before you had a chance to enjoy it.
Boxxle is available in three colors; each unit has a striking, contemporary design featuring stainless steel and one primary color (black, red or white). The handsome dispenser is designed to rest on a countertop, bar or table and complements any kitchen, bar or dining room décor.
Create wine-on-tap with the Boxxle Premium Wine Dispenser. It also works great for iced tea, mixed drinks, cocktails and chilled shots, like tequila, Fireball and Jägermeister.
Boxxle retails for $99 and is available online at www.boxxle.com or Amazon. Additional wine preserve bags can be ordered individually for $9.99 (for a set of three).
---
Pour a Drink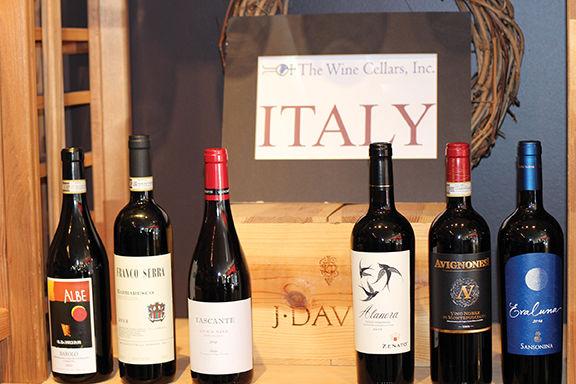 If you have a friend who loves Wine Down Wednesdays, then a bottle of his or her favorite from The Wine Cellars in Smyrna is a great place to shop.
There's a vast collection of wine, as well as other gift ideas like glasses, wine racks and more. And if they're a true aficionado, then a membership into The Wine Cellars wine club might be the ticket.
---
Give the Gift of Nature at Georgia State Parks & Historic Sites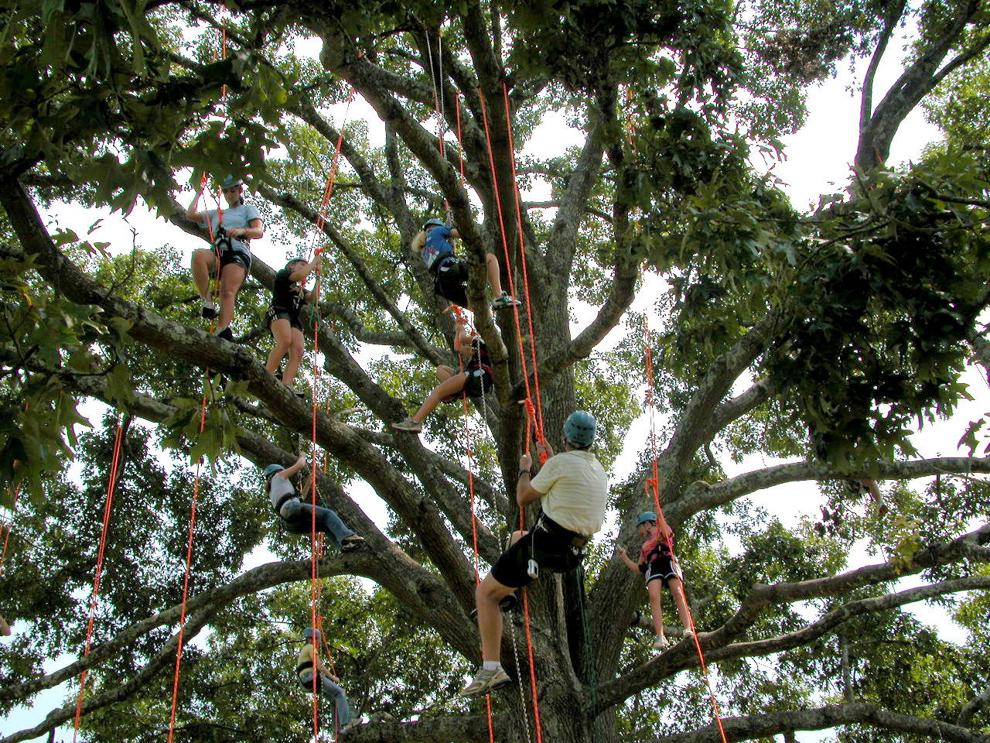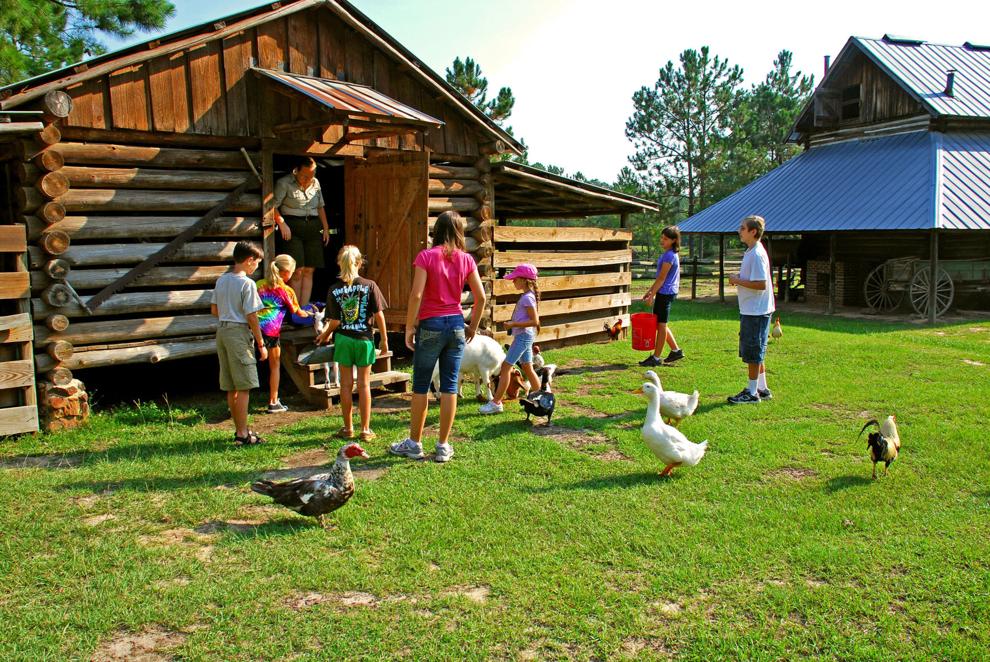 Outdoor escapades, breathtaking views, endless exhilarating family activities and long-lasting memories await the adventurer with a gift from Georgia State Parks & Historic Sites this holiday season. Give the gift of nature with the help of Georgia State Parks & Historic Sites and watch a simple present turn into an unforgettable experience.
Gift Cards – Take the stress out of holiday shopping and slip a Georgia State Parks & Historic Sites gift card into a stocking or card. These convenient cards come in any denomination starting at $5 and can be purchased at most Georgia State Park offices, online at GaStateParks.org/GiftCards or simply by calling 800-434-0982. Lucky for the receiver, these cards can be used at campsites, on cabins, yurts, golf greens fees, retail shops, picnic shelters, historic sites, boat rentals, as well as numerous outdoor activities. With no shortage of possibilities, gift cards are the perfect solution to the gift-giving conundrum.
Weekend Getaways – Make experiencing nature easy and enjoyable for the whole family and reserve a weekend stay at a state park. One unique choice is General Coffee State Park, which is known as one of southern Georgia's best-kept secrets. Here, guests can choose from several overnight accommodations including cottages, campsites or a beautiful 19th-century cabin, the Burnham House. Located in south Georgia and tucked away in a gorgeous wiregrass community, this retreat guarantees relaxation for the entire family. General Coffee State Park offers the chance for children to see farm animals at its Heritage Farm. Reservations for this getaway can be made at GaStateParks.org/GeneralCoffee. Additional Georgia State Parks offer "glamping" yurts, campsites and cottages as well. Reservations can be made at GaStateParks.org/Reservations.
Annual ParkPasses – With more than 60 properties throughout Georgia from mountains and waterfalls to marshes and swamps, there are a number of ways to treat family or friends to a year of outdoor fun, long after the seasons change. Annual ParkPasses are $50 and help to fund renovations and trail work for future visitors. Half-off ParkPass discounts are available for seniors 62 and older, as well as 25 percent off for active-duty military and veterans. To buy an Annual ParkPass, visit any Georgia State Park or GaStateParks.org/ThingsToKnow.
Unique Experiences – Georgia's state parks offer visitors a variety of unique activities in several locations, making the great outdoors the perfect backdrop for explorers and adventurers of any skill level. A few of those experiences include -- Park Paddlers Club, tree climbing at Panola Mountain State Park, becoming an archer and giving a gift for your four-legged family member with Tails on Trails.