No doubt time is precious these days. Once we send our kids to school the daily grind begins: running errands, cleaning house, closing deals, facilitating conference calls, attending business meetings, juggling family events with after work obligations and feeding everyone somewhere in between.
With schedules like this, finding time for one's health and wellbeing can be difficult. MX4 fitness classes at Workout Anytime in Marietta are revolutionizing the way we exercise and all it takes is a little motivation and 30 minutes, three to four days a week.
"MX4 is small-group, high-intensity interval training run as a circuit," says Dianna Kaga, owner and operator of Workout Anytime Marietta.
Each class includes 10-12 students and two certified trainers. Trainers design lesson plans incorporating four to six, 4-minute exercise stations targeting strength, cardio, power and endurance. They vary lesson plans and equipment used to work every muscle and keep participants engaged.
"MX4 classes are fast paced, but are designed to get you into awesome shape in just three to four, 30-40 minute sessions a week," says Dianna. "The class setting itself is meant to pull people out of their comfort zones and push them a little harder than they would on their own. It's a great fitness option for any age; men or women; because exercises are clean on the joints and scalable — trainers can modify any movement to better suit individual needs.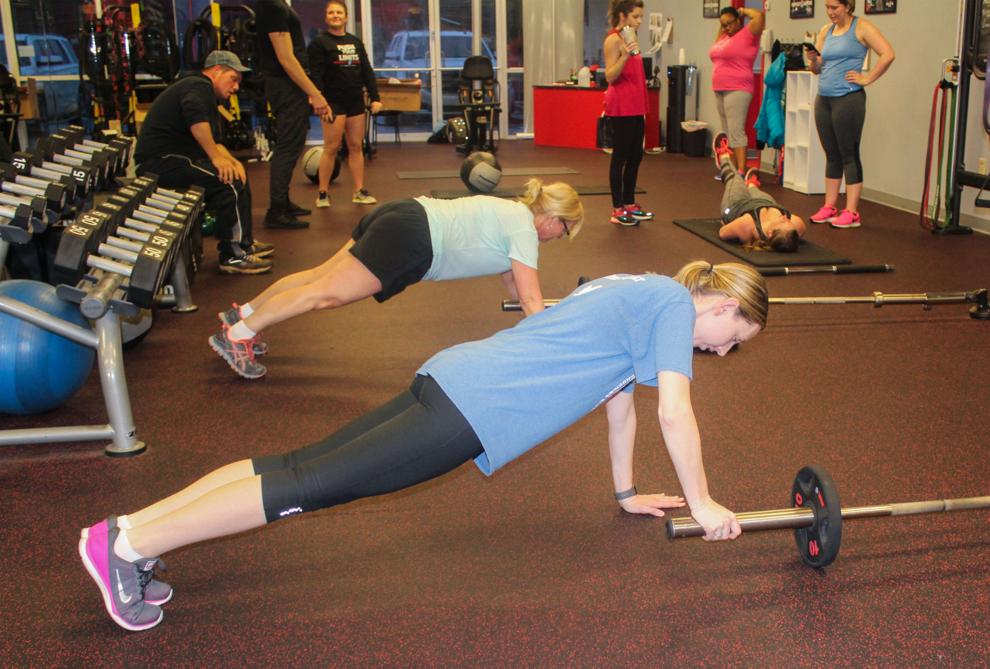 For those starting a fitness journey, Dianna recommends taking full advantage of gym staff and the programs they offer. Workout Anytime Marietta offers two complimentary MX4 sessions with the purchase of a gym membership, or the ability to try one complimentary session prior to purchasing a membership. They also offer a "complimentary success session" where new clients meet with personal trainers to create tailored fitness plans. The experience is designed to make clients feel as comfortable as possible with starting something new. Dianna encourages clients to embrace the change!
"Sometimes our MX4 clients are uncomfortable with their new heart rate, but we have certified professionals overseeing each class to ensure individuals are training at a rate that's best for them," she says.
Longtime member Kathie Monti shares, "MX4 has been life changing for me. I am a middle school administrator with crazy working hours. I can attend MX4 early in the morning or late afternoon. The class only lasts 30 minutes, so I can get in and out quickly."
What she likes best about the class, adds Kathie, is the people.
"People of all fitness levels participate and we have truly become a team," she says. "During an MX4 class you will see a lot of high-fives and fist bumps. You will hear lots of encouraging words. The coaches will push you to your limit. We laugh and say, we can do anything for 30 minutes."
Photos courtesy of Workout Anytime Marietta