When business ground to a halt eleven months ago, Alexis Kinsey didn't think it would be forever.
"If you were to ask me at that time, I would have been completely wrong in telling you how long the impact of the pandemic would be," said Kinsey, owner of several restaurants including Taqueria Tsunami and Stockyard Burgers and Bones in Marietta.
Kinsey, of course, soon came to the same realization as the rest of the world — COVID-19 was here for the long haul. Almost immediately, her business was on shaky ground. Restaurants were closed. Inventory was tossed in the trash. Revenue dropped to zero.
Within weeks, Congress passed the Coronavirus Aid, Relief, and Economic Security (CARES) Act, and with it, made $350 billion in loans available to small businesses through the Paycheck Protection Program (PPP). Kinsey leapt at the opportunity to reopen her restaurants. The program opened on a Friday, and she submitted her application two days later.
And not for the first time that month, she was shocked by the pace of the crisis. The program was logjammed, federal coffers were soon empty, and Kinsey was left twisting in the wind. It wasn't until the end of April that she was able to secure a loan large enough to bring her 250 employees back to work.
"It was a very stressful time," she said. "Without those funds, it would have been nearly impossible to reopen the stores at the time we were permitted to by the state."
Eleven months later, a new round of PPP loans, funded through an additional $284 billion appropriated by Congress, is being doled out in far more orderly fashion. As of Feb. 15, just under $126 billion (less than half of the programs funds) in loans have been approved so far. And the problems plaguing the first round — crashing online portals and allegations of fraud, among others— have largely been avoided.
'There's not that huge need' Drew Tonsmeire is area director of the University of Georgia's Small Business Development Center at Kennesaw State University, and has worked with the Cobb Chamber of Commerce to provide resources to local small businesses seeking federal funds. Asked why "PPP 2" is alive and well over a month in, Tonsmeire pointed primarily to less need from businesses for immediate relief.
"Particularly in Cobb County, you've actually had three possible infusions of cash," Tonsmeire said. Those are the first round of PPP, Economic Injury Disaster Loans (also coordinated by the Small Business Administration), and nearly $50 million from the CARES Act granted to Cobb County for small business relief.
"So there's not that huge need," Tonsmeire said. "One thing that we have seen is that (with) the SBA … loan size is much smaller. The average loan size is in the $50,000 to $90,000 range, versus before it was in the $110,000 to $150,000 range."
There are also new qualifications on this round of loans. Not only is the "second draw" of loans restricted to companies with 300 employees or less, but businesses must demonstrate a 25% quarter-to-quarter drop in revenue, either from the previous quarter or compared with 2019.
And on Monday, President Joe Biden announced a 14-day freeze on new loans to companies with more than 20 employees, in a move the White House says will "allow lenders to focus on serving these smallest businesses." The Biden administration will also revise the PPP's loan calculation formula to provide more funding for sole proprietors and self-employed individuals.
Those factors have led to a decrease in demand for loans at some local banks. Bob Walsh, chief lending officer at Delta Community Credit Union, said his bank approved over 700 PPP loans totaling $23 million in 2020. For this second PPP round, the bank expects to secure around $15 million in loans by the time the current period ends on March 31.
Walsh added his bank is only accepting applications for member businesses, which include "professionals, retail, and food services, to name a few."
Tonsmeire believes the lenders facilitating the loans are far better equipped to handle the applications this time around.
"One of (Vinings Bank Chief Loan Officer Clark Hungerford's) expressions is that 'We're building the plane as we fly it.' Now we have a plane that's built," Tonsmeire said.
"The scale of this has never been done before … it's been much easier for the banks to process in their own internal systems, (and) for the SBA to process with their system."
'A whole lot simpler'Vinings Bank is processing a number of PPP loans, Chief Executive Officer Dan Oliver said.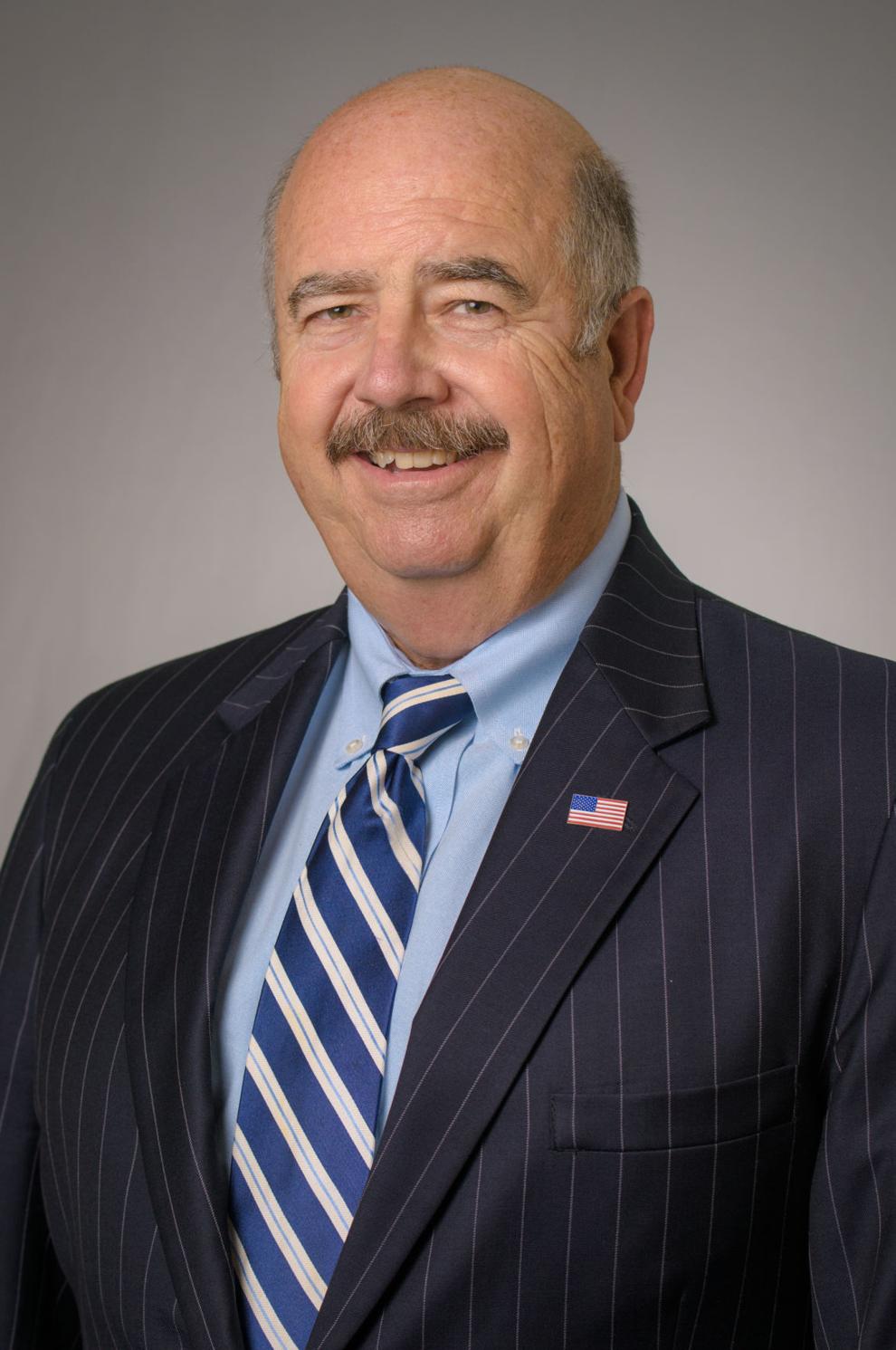 Stasco Mechanical Contractors has been working with Cobb banker Dan Oliver for decades. Its founder, Pete Scogin, banked with Oliver wherever he went, before handing the business over to his daughters, Amanda Kirk and Laurie Scogin. When the pandemic hit, Stasco once again turned to Oliver's bank.
Kirk says that relationship, in an era when many people know their bank only through an app and a toll-free number, has been critical to their success throughout the last year.
"We've been with Dan Oliver, for probably 30 years, if not more. Our dad kind of followed him from bank to bank," Kirk said. "And now, we would do the same thing. If Dan left and went somewhere I'd follow him in a minute."
Through that mutual trust, Kirk and Scogin have been able to secure hundreds of thousands of dollars in Paycheck Protection Program loans, buoying Stasco through a challenging and uncertain year.
Stasco, Kirk said, has been relatively lucky throughout the pandemic. Their specialty is plumbing installation on large commercial projects, and while some of their jobs have been shelved, COVID-19's impact has been more acutely felt on their ongoing job sites.
"Our guys in the field ... we made sure they had everything they needed," Scogin said. "And some of them freaked out a little bit, because there's a lot of guys and people on job sites."
Kirk added, "It's hard to social distance on a job site where you've got thousands of people."
The PPP loans, she said, helped the company give hazard pay to all of their frontline workers during the early days of the pandemic.
"(It was) for being out there and showing up to the jobs every day, because we knew that it was extra stressful for them," Kirk said.
Stasco, by using the full amount of its initial loan and demonstrating a 25% quarterly drop in revenue during 2020, qualified to get further assistance.
This time, Kirk and Scogin said, the process was "a whole lot simpler," compared with the mad dash last April, when they were working late into the night to finalize their application.
Dan Oliver agreed with that assessment.
"I don't think anybody had a clue what to expect in the first scenario a year ago," Oliver said, referring not just to the PPP program itself, but to the trajectory of the pandemic and resulting economic woes.
"Whether you're a small operator, or a large company, you've at least developed and adapted your system to conform to what exists at the moment."
Vinings Bank, Oliver told the MDJ, has received over 400 applications for the second round of PPP loans, about 200 of which have already been approved by the Small Business Administration. So far, the bank has secured about $33 million in loans for those companies. That compares with $182 million they helped lenders apply for last year.
"I was surprised at the number of companies (who applied)," Oliver said. "Most of the businesses that we bank (with) fared OK for 2020. Some had banner years, some had poorer years, but many did OK.
"If you were in commercial contracting, or if you were in legal services or accounting services, healthcare, many other types of industries—it surprises me that many had reductions in receipts that were 25% or greater."
But Oliver said the vast majority of his bank's clients are happy not only to be surviving, but to do so with the help of a bank that knows their face, their name, and their business. And Laurie Scogin couldn't agree more.
"I can't imagine just calling a bank out of the blue, not having a relationship and trying to get through that process. I can't even imagine it."